 News
Fugees / The Score 2LP coloured vinyl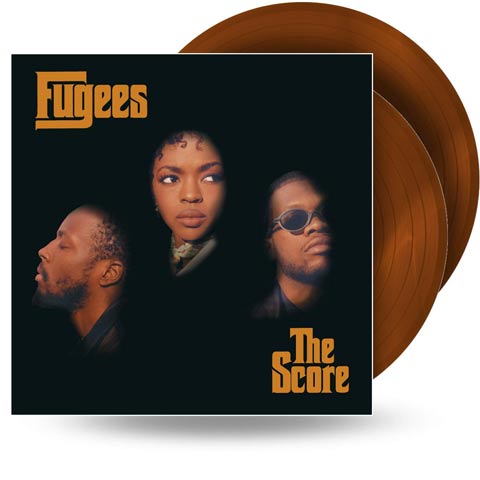 Incredible album • coloured vinyl • cheap pre-order price (for now)
More coloured vinyl from Sony as they reissue the Fugees' 1996 album The Score on 2LP coloured vinyl.

The second and last Fugees album was a critical and commercial success, delivering two consecutive number one singles on the UK chart (Killing Me Softly and Ready Or Not).
The album is pressed on coloured vinyl – what is described as a gold/orange mix – and this is double album. You need to jump on the £15 pre-order price since that price lasted only 24 hours with Elvis from the other day.
This is out on 12 October 2018 and is part of a coloured vinyl reissue series from Sony. All of the other titles (bar Elvis) can be seen below.
Compare prices and pre-order
Fugees
The Score - 2LP coloured vinyl
Compare prices and pre-order
Buckley, Jeff
Grace coloured vinyl
Compare prices and pre-order
Davis, Miles
A Kind Of Blue - coloured vinyl
Compare prices and pre-order
Kings Of Leon
Aha Shake Heartbreak [VINYL]
Compare prices and pre-order
Wu-Tang Clan
Enter The Wu-Tang Clan (36 Chambers) [VINYL]
Side 1
1. Red Intro
2. How Many Mics
3. Ready or Not
4. Zealots – Fugees / The Flamingos
5. The Beast
Side 2
1. Fu-Gee-La
2. Family Business
3. Killing Me Softly With His Song
Side 3
1. The Score
2. The Mask
3. Cowboys
Side 4
1. No Woman, No Cry
2. Manifest/Outro