 News
Future 'Terence Trent D'Arby' reissues to use Sananda Maitreya name
Green light for TTD reissues as agreement is brokered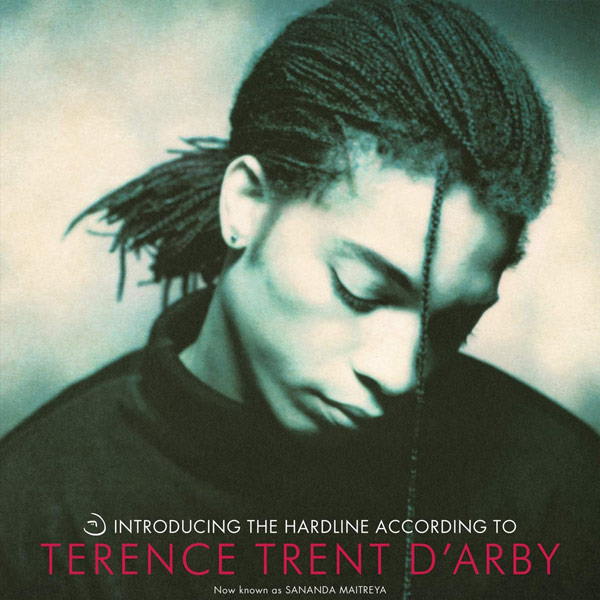 Terence Trent D'Arby, who for almost 20 years has been known as Sananda Maitreya, has confirmed that he has given his blessing to Sony Music to plan a reissue campaign after an agreement was reached around the use of the Sananda name on his CBS/Columbia albums.

Speaking to John Earls in this month's Record Collector magazine, Sananda Maitreya confirms a long-running impasse, saying: "I've turned down entreaties from Sony for over 20 years. My office was adamant that, unless they converted everything to the name Sananda Maitreya, I'm not interested", adding rather more bluntly, "My message was: 'I want fuck all to do with any of this, until you're willing to acknowledge who I am. I'm not willing to work for you, unless you're willing to work for me. I'm not a child anymore.'"
Given that his old name was woven into the fabric of all four records – it's in all the album titles: Introducing the Hardline According to Terence Trent D'Arby (1987), Terence Trent D'Arby's Neither Fish Nor Flesh (1989), Terence Trent D'Arby's Symphony Or Damn (1993) and Terence Trent D'Arby's Vibrator (1995) – this was a bigger issue than it might, at first, appear. In recent years, newer versions of his debut have had "Now know as Sananda Maitreya" added in small print at the bottom (see main image above), but it seems that such a small nod is not going to cut the mustard for the musician, who is now based in Milan, Italy.

Some versions of the 2003 reissue of 2001's WildCard were credited to 'Terence Trent D'Arby'
Sananda's first non-Sony album (2001's Wildcard) was dual-monikered, credited to "Terence Trent D'Arby/Sananda Maitreya" and confusingly, some editions of the 2003 The Joker's Edition reissue of the Wildcard album reverted to the TTD name alone. Regardless, all releases since have been by credited to just Sandanda Maitreya. 
'The Joker's Edition' had improved artwork and added two new tracks: 'Testify' and 'Girl'. It omitted 'Benediction: Sugar Ray'.
In the Record Collector interview, Sananda singles out praise for "Sony's wonderful marketing head Claire Dougherty" who apparently "went to bat" for him, saying that she convinced the board that "the most important thing is for me to be happy: that having me as an asset would be a lot more valuable than treating me as a usurper".
He says "the change to Sananda Maitreya is in the works" and Sony will presumably have the challenge of marketing reissues under TTD's 'new' name. E.g. Introducing the Hardline According to Sananda Maitreya.
SDE awaits developments with interest. What do you think of this situation? Leave a comment!
Sananda Maitreya's new album, Pandora's Playhouse is out now and available on CD (with signed card) via his website.