 News
Garbage / Anthology
New 'best of' on 2LP coloured vinyl and 2CD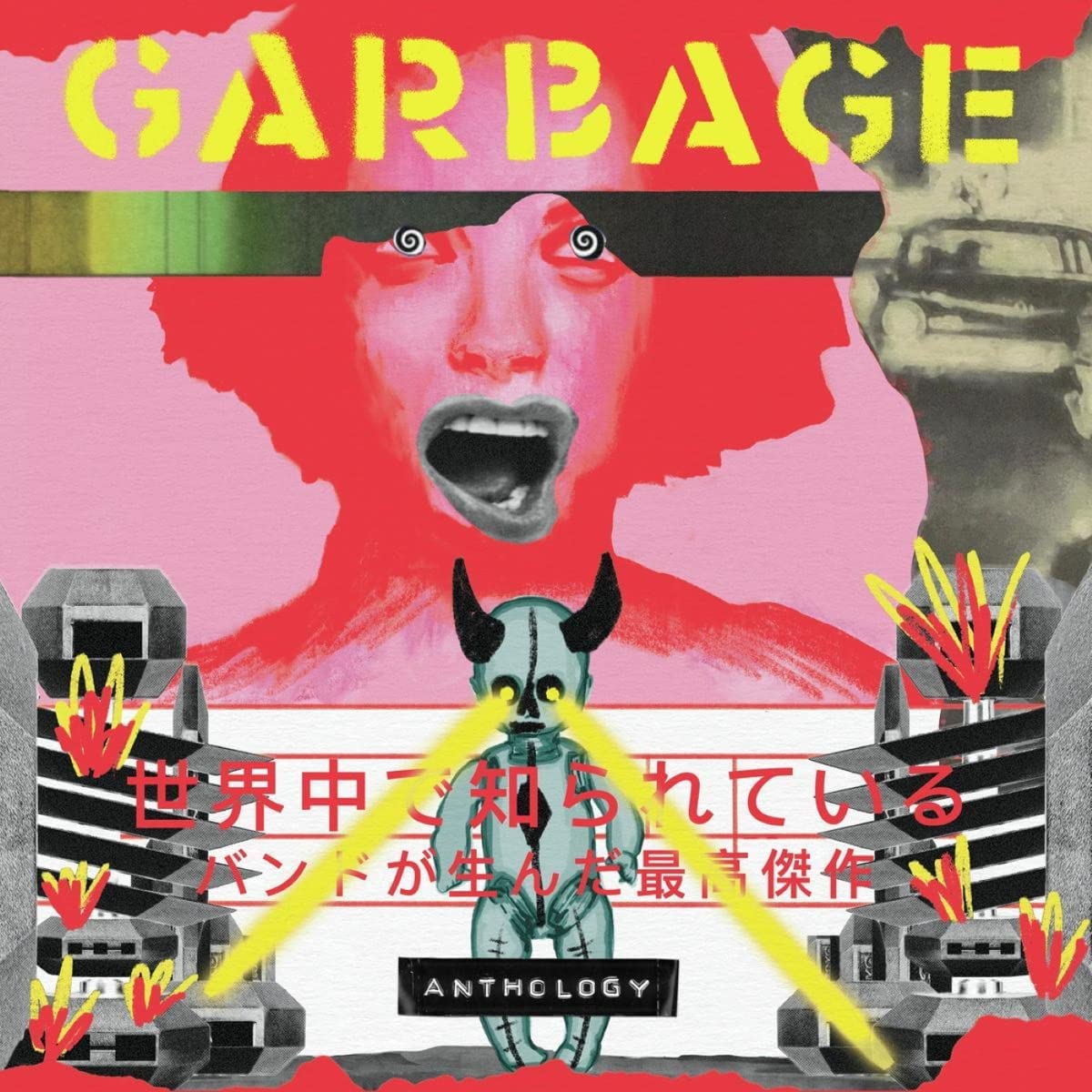 Garbage will release Anthology, a new greatest hits compilation, next month.
This release will be available as a 2CD set featuring "hits and classic album tracks" from their 1995 self-titled debut through to last year's No Gods No Masters. The CD set boasts 35 tracks in total, including a rare recording called 'Witness to Your Love'.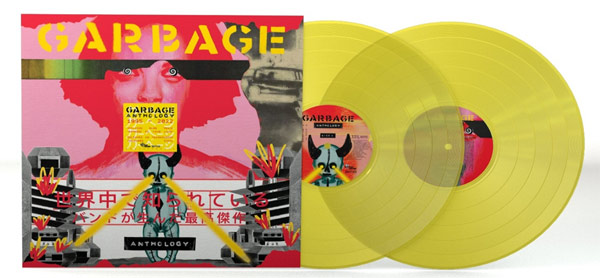 A 2LP version pressed on transparent yellow vinyl will also be made available. As you might expect, this is more of a cut-down selection, with 20 tracks across the four sides of vinyl, although 'Witness to Your Love' is included.
Anthology will be released on 28 October 2022.
Compare prices and pre-order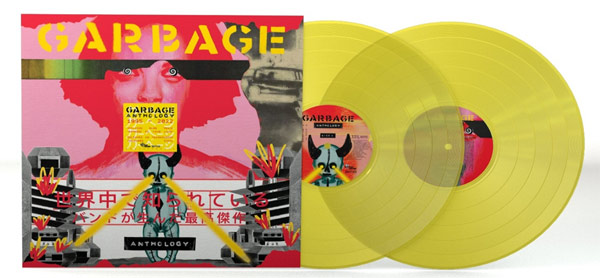 Garbage
Anthology - 2LP transparent yellow vinyl
Compare prices and pre-order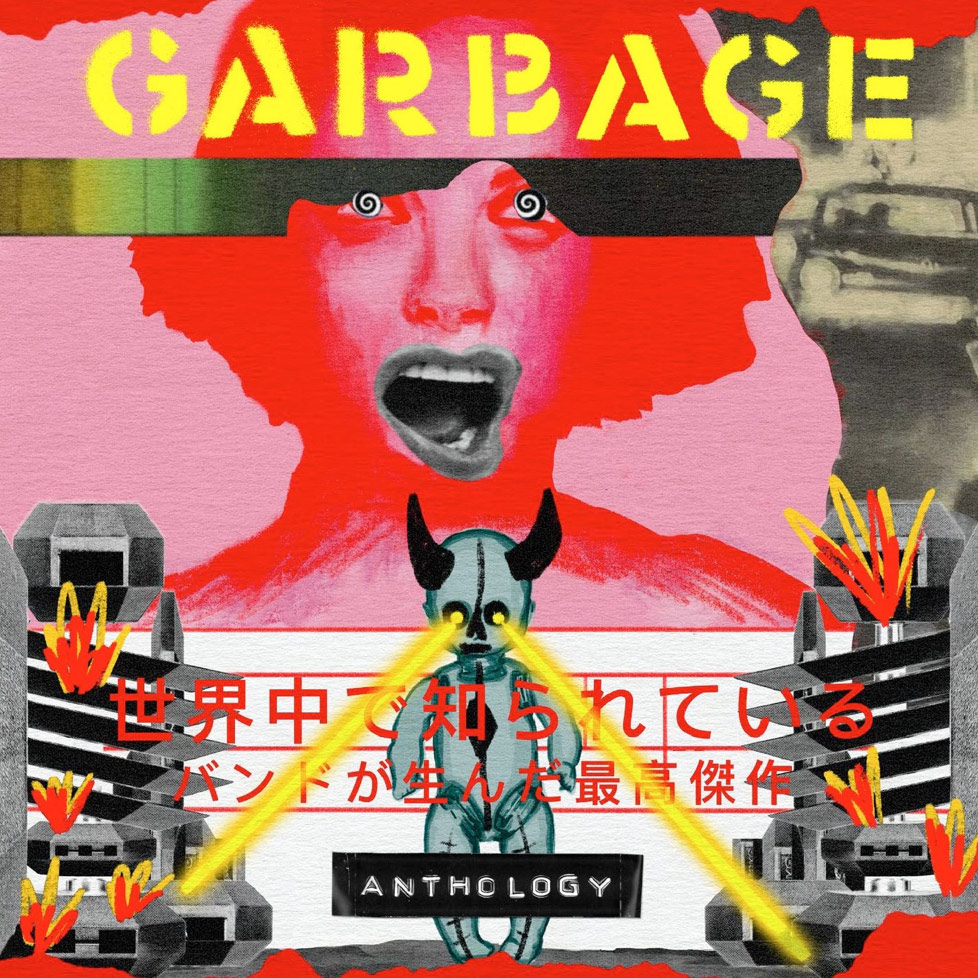 Garbage
Anthology - 2CD edition
Tracklisting
CD 1

Vow (2022 Remaster)
Subhuman (2022 Remaster)
Only Happy When It Rains (2022 Remaster)
Queer (2022 Remaster)
Stupid Girl (2022 Remaster)
Milk (2022 Remaster)
#1 Crush (2022 Remaster)
Push It (2022 Remaster)
I Think I'm Paranoid (2022 Remaster)
Special (2022 Remaster)
When I Grow Up (2022 Remaster)
The Trick Is To Keep Breathing (2022 Remaster)
You Look So Fine (2022 Remaster)
The World Is Not Enough (2022 Remaster)
Androgyny (2022 Remaster)
Cherry Lips (Go Baby Go!) (2022 Remaster)
Breaking Up the Girl (2022 Remaster)
Shut Your Mouth (2022 Remaster)

CD 2

Why Do You Love Me (2022 Remaster)
Bleed Like Me (2022 Remaster)
Sex Is Not the Enemy (2022 Remaster)
Run Baby Run (2022 Remaster)
Tell Me Where It Hurts (2022 Remaster)
Witness To Your Love*
Blood For Poppies (2022 Remaster)
Battle In Me (2022 Remaster)
Automatic Systematic Habit (2022 Remaster)
Big Bright World (2022 Remaster)
Control (2022 Remaster)
Empty (2022 Remaster)
Magnetized (2022 Remaster)
Even Though Our Love Is Doomed (2022 Remaster)
No Horses (2022 Remaster)
The Men Who Rule The World (2022 Remaster)
No Gods No Masters (2022 Remaster)

*Rare track

LP 1

Side 1

Only Happy When It Rains (2022 Remaster)
Queer (2022 Remaster)
Stupid Girl (2022 Remaster)
#1 Crush (2022 Remaster)
Push It (2022 Remaster)

Side 2

I Think I'm Paranoid (2022 Remaster)
Special (2022 Remaster)
The World Is Not Enough (2022 Remaster)
Androgyny (2022 Remaster)
Cherry Lips (Go Baby Go!) (2022 Remaster)
Why Do You Love Me (2022 Remaster)

LP 2

Side 3

Bleed Like Me (2022 Remaster)
Witness to Your Love (2022 Remaster)
Blood for Poppies (2022 Remaster)
Automatic Systematic Habit (2022 – Remaster)
Empty (2022 Remaster)

Side 4

Even Though Our Love is Doomed (2022 Remaster)
No Horses (2022 Remaster)
The Men Who Rule the World (2022 Remaster)
No Gods No Masters (2022 Remaster)