 News
Gary Moore / Japanese SHM-CD reissues
'Paper Sleeve' Japan CD reissues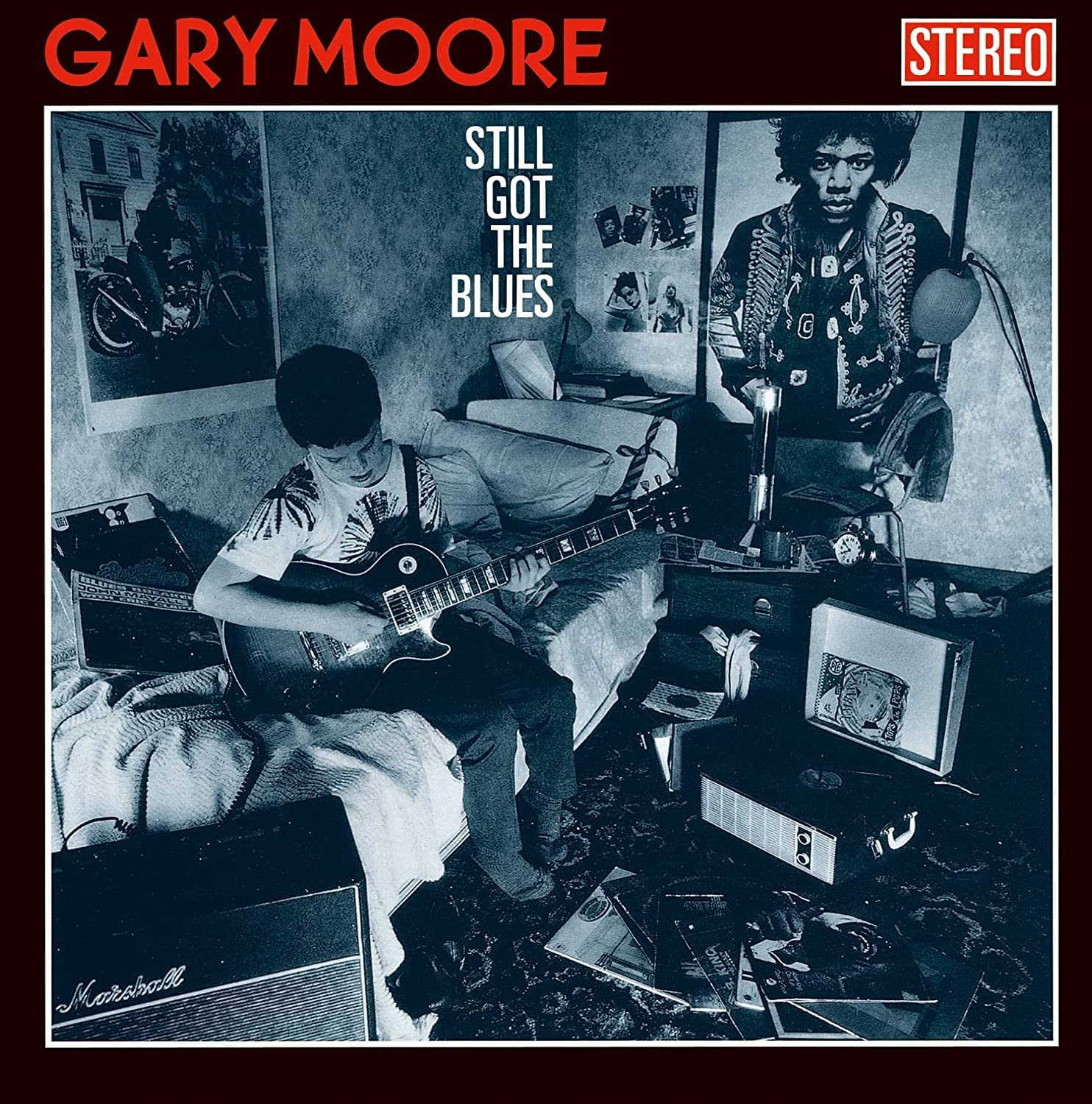 Universal Music will reissue nine Gary Moore albums on the Japanese SHM-CD format in April.
The seven studio albums – starting with 1982's Corridors of Power and ending with 1992's After Hours – were all issued on Virgin at the time and there are also two live albums: Rockin' Every Night: Live in Japan (1983) and We Want Moore! (1984).
These limited edition CD reissues are Japanese CDs and come in the 'vinyl replica' / mini-LP CD / Paper Sleeve format which replicate original finishes and artwork and all come with OBI-strips.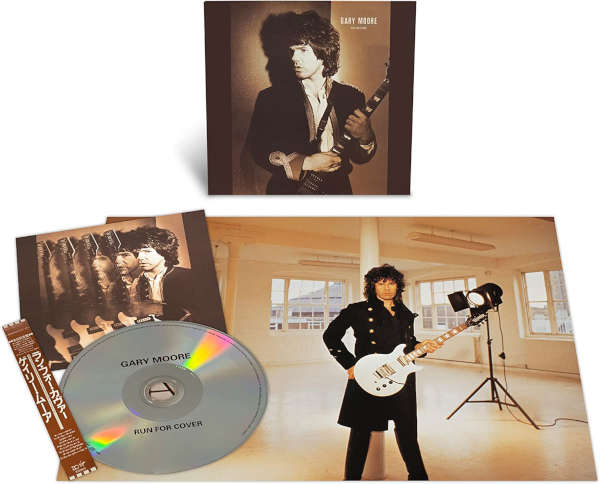 These appear to be using the 2002 remasters and all CDs come with bonus tracks (see full tracklisting, below). . The good news is that Universal must have imported these since they are available on Amazon in the UK and other channels for a relatively cheap price (around the £20 mark).
These will be released on 5 May 2023, via UMR/EMI.
Compare prices and pre-order
Gary Moore
Corridors of Power - Paper sleeve SHM-CD
Compare prices and pre-order
Gary Moore
Rockin Every Night - Live in Japan Paper sleeve SHM-CD
Compare prices and pre-order
Gary Moore
Victims of the Future - Paper sleeve SHM-CD
Compare prices and pre-order
Gary Moore
We Want Moore - Paper sleeve SHM-CD
Compare prices and pre-order
Gary Moore
Run For Cover - Paper Sleeve SHM-CD
Compare prices and pre-order
Gary Moore
Wild Frontier - Paper Sleeve SHM-CD
Compare prices and pre-order
Gary Moore
After The War - Paper Sleeve SHM-CD
Compare prices and pre-order
Gary Moore
Still Got The Blues - Paper Sleeve SHM-CD
Compare prices and pre-order
Gary Moore
After hours - Paper Sleeve SHM-CD
Tracklisting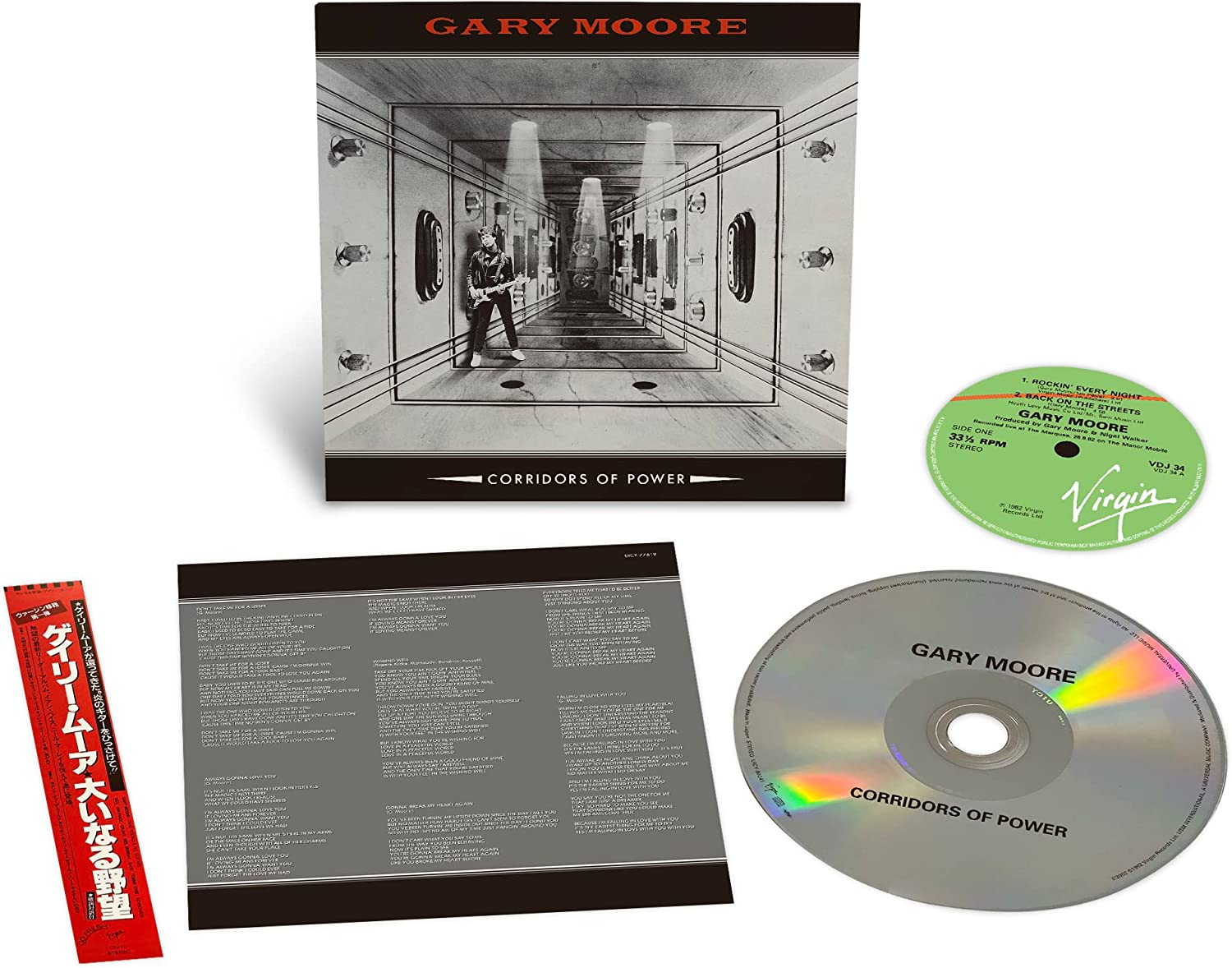 Corridors of Power Gary Moore
/
Don't Take Me for a Loser
Always Gonna Love You
Wishing Well" (Free cover)
Gonna Break My Heart Again
Falling in Love with You
End of the World
Rockin' Every Night
Cold Hearted
I Can't Wait Until Tomorrow
Falling in Love with You" (Remix) [Bonus Track]
Falling in Love with You" (Remix instrumental) [Bonus Track]
Love Can Make a Fool of You [Bonus Track]
Tracklisting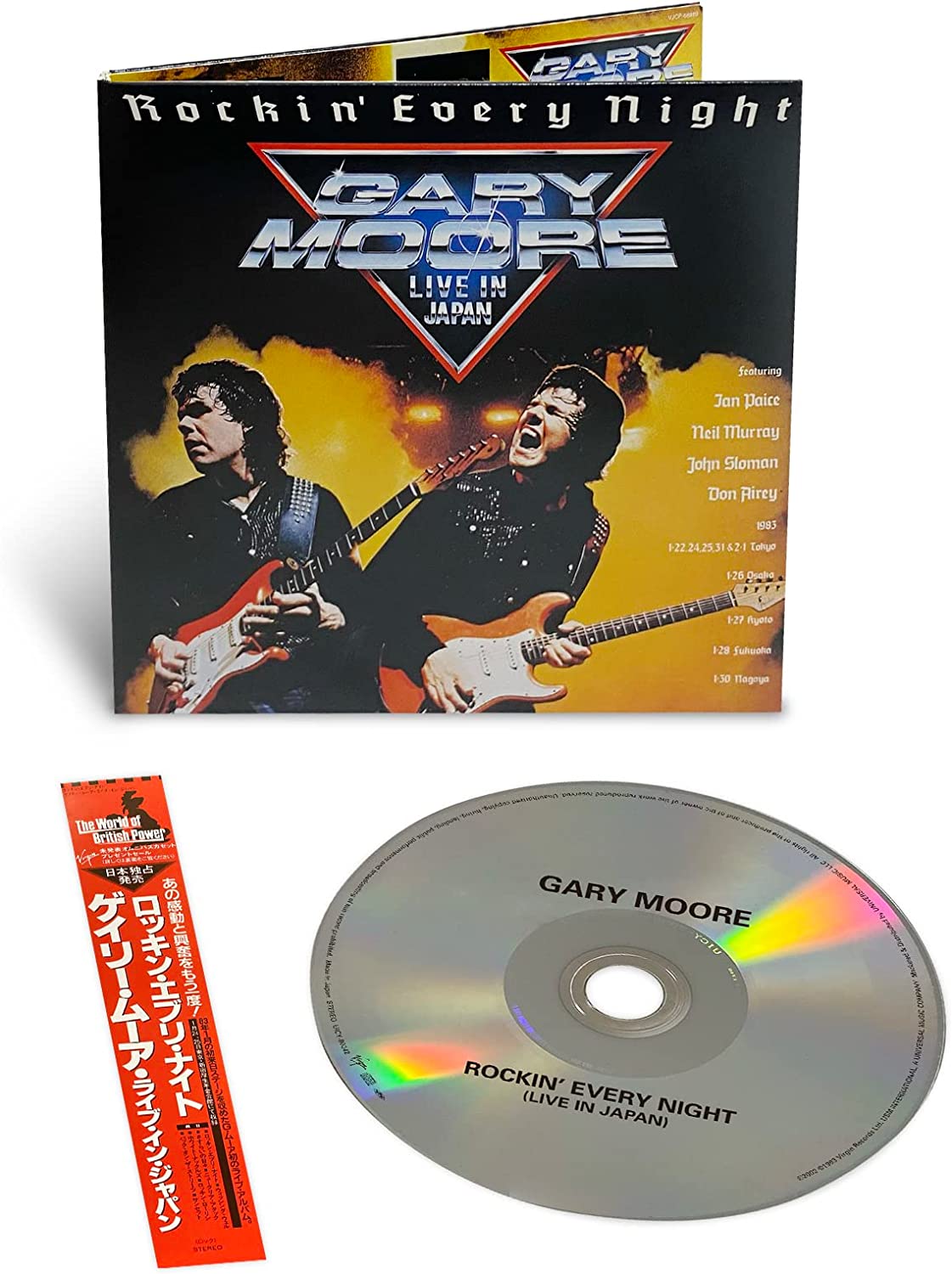 Rockin' Every Night: Live in Japan Gary Moore
/
Rockin' Every Night
Wishing Well" (Free cover)
I Can't Wait Until Tomorrow
Nuclear Attack
White Knuckles" (instrumental)
Rockin' and Rollin'
Back on the Streets
Sunset" (instrumental)
Back on the Streets [Bonus Track]
Rockin' Every Night [Bonus Track]
Parisienne Walkways [Bonus Track]
Tracklisting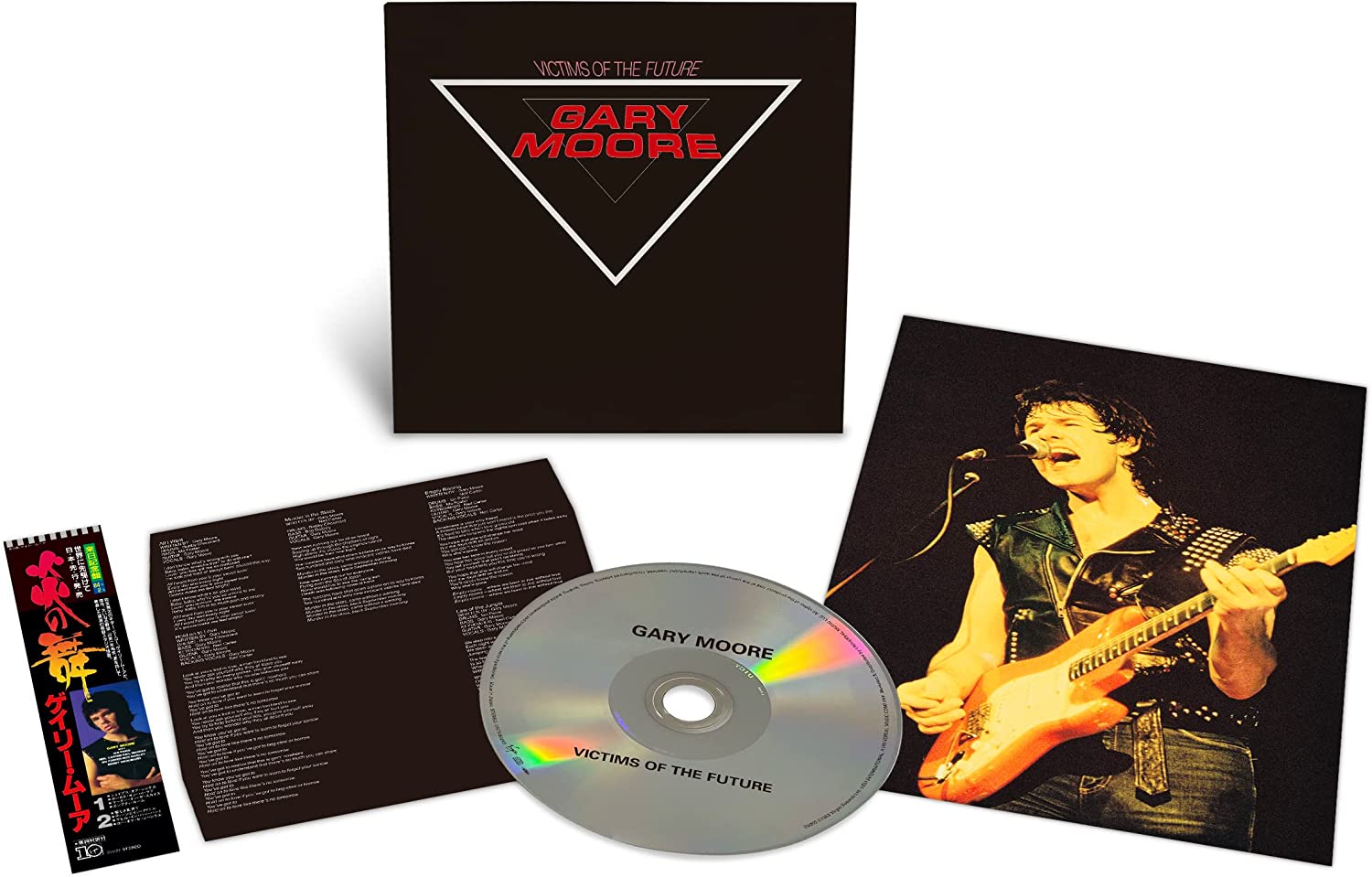 Victims of the Future Gary Moore
/
Victims of the Future
Teenage Idol
Shapes of Things
Empty Rooms
Murder in the Skies
All I Want
Hold On to Love
Law of the Jungle
Devil in Her Heart [Bonus Track]
Blinder (instrumental) [Bonus Track]
Empty Rooms (1984 remix) [Bonus Track]
Tracklisting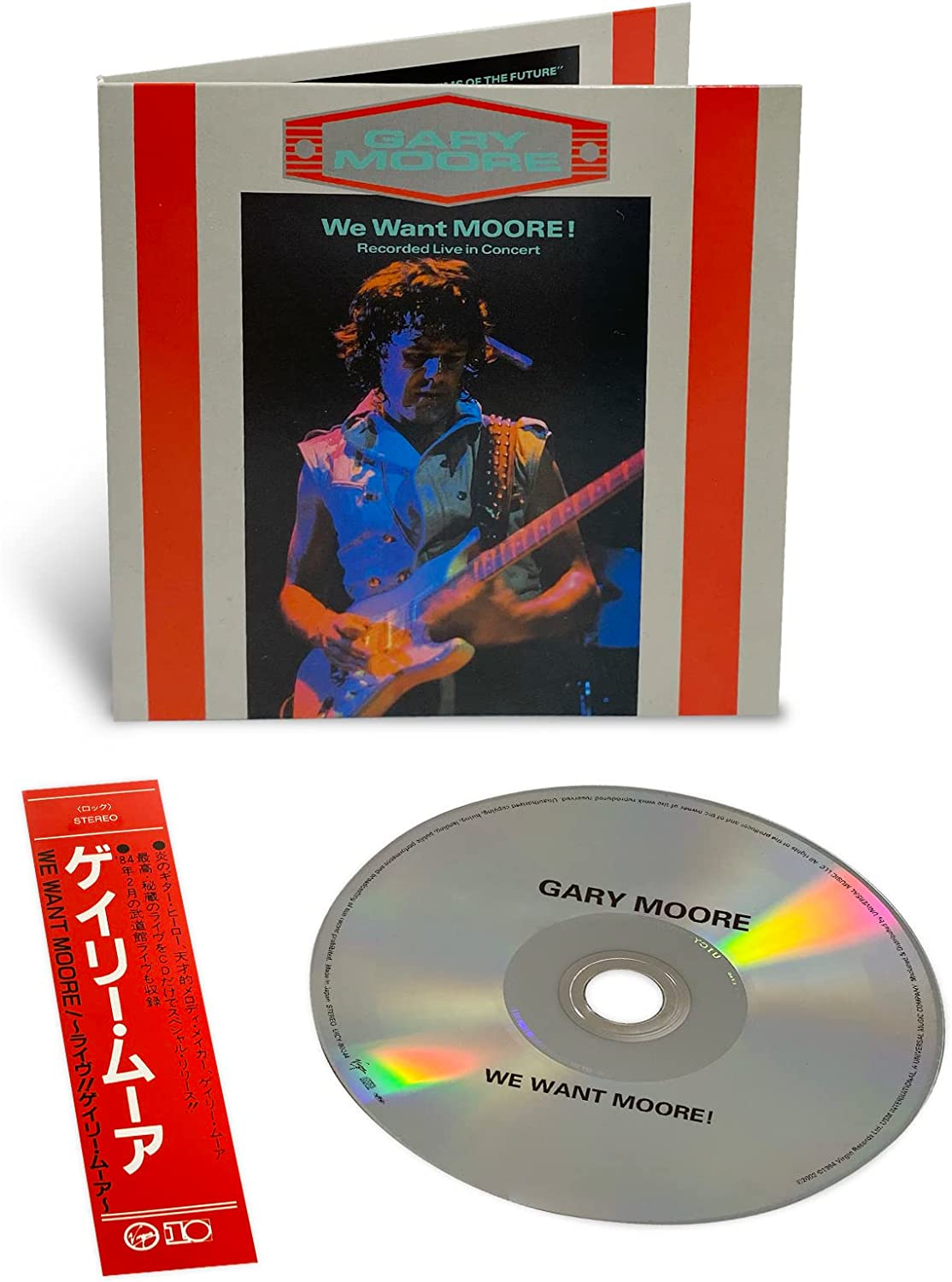 We Want Moore! Gary Moore
/
Murder in the Skies (Detroit, Michigan, 23 June 1984)
Shapes of Things (Detroit, Michigan, 23 June 1984)
Victims of the Future (Detroit, Michigan, 23 June 1984)
Cold Hearted (Japan, 29 February 1984)
End of the World (Glasgow, Scotland, 14 February 1984)
Back on the Streets (Glasgow, Scotland, 14 February 1984)
So Far Away (Glasgow, Scotland, 14 February 1984)
Empty Rooms (Glasgow, Scotland, 14 February 1984)
Don't Take Me for a Loser (Detroit, Michigan, 23 June 1984)
Rockin' and Rollin' (Hammersmith Odeon, 11 February 1984)
Parisienne Walkways (Belfast, Northern Ireland, 17 December 1984) [Bonus Track]
Tracklisting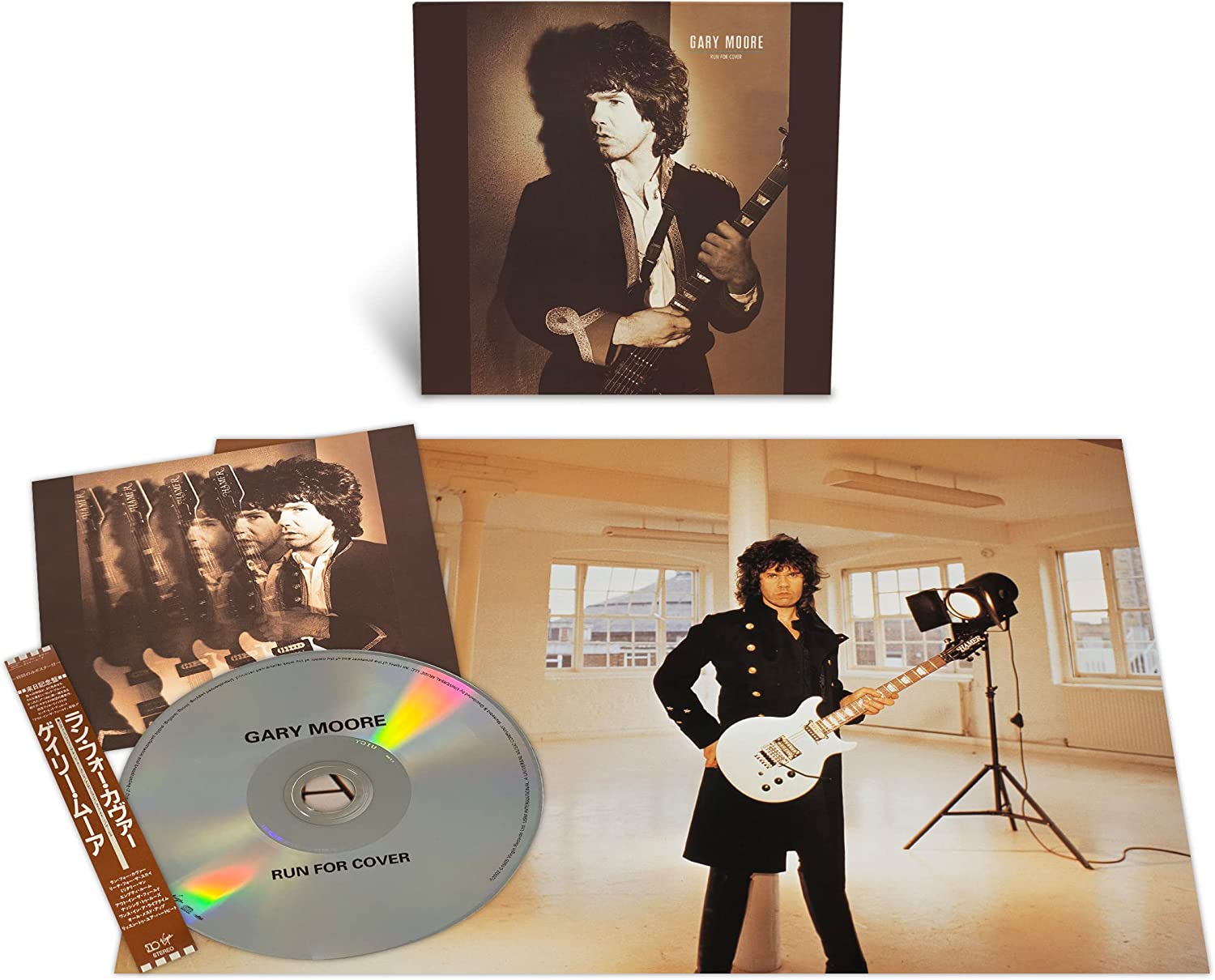 Run For Cover Gary Moore
/
Run for Cover
Reach for the Sky
Military Man
Empty Rooms
Out of My System
Out in the Fields
Nothing to Lose
Once in a Lifetime
All Messed Up
Listen to Your Heartbeat
Still in Love with You [Bonus Track]
Stop Messin' Around" (live in Belfast, Northern Ireland, 17 December 1984) [Bonus Track]
Murder in the Skies" (live in Belfast, Northern Ireland, 17 December 1984) [Bonus Track]
Tracklisting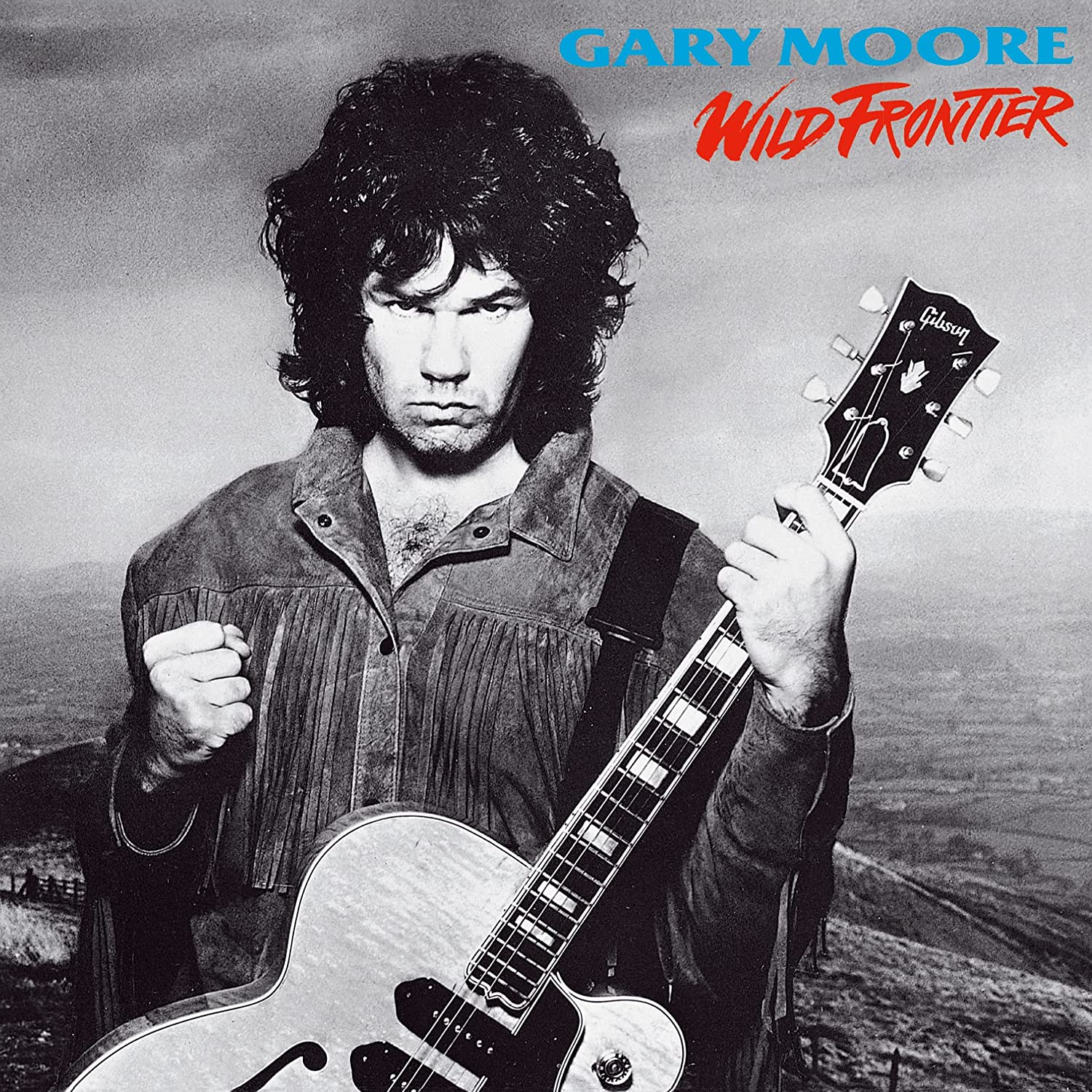 Wild Frontier Gary Moore
/
Over the Hills and Far Away
Wild Frontier
Take a Little Time
The Loner
Friday on My Mind
Strangers in the Darkness
Thunder Rising
Johnny Boy
Over the Hills and Far Away (12" version)
Wild Frontier (12" version)
Crying in the Shadows
12 The Loner (Extended mix) [Bonus Track]
Friday on My Mind (12" version) [Bonus Track]
Out in the Fields (live) [Bonus Track]
Tracklisting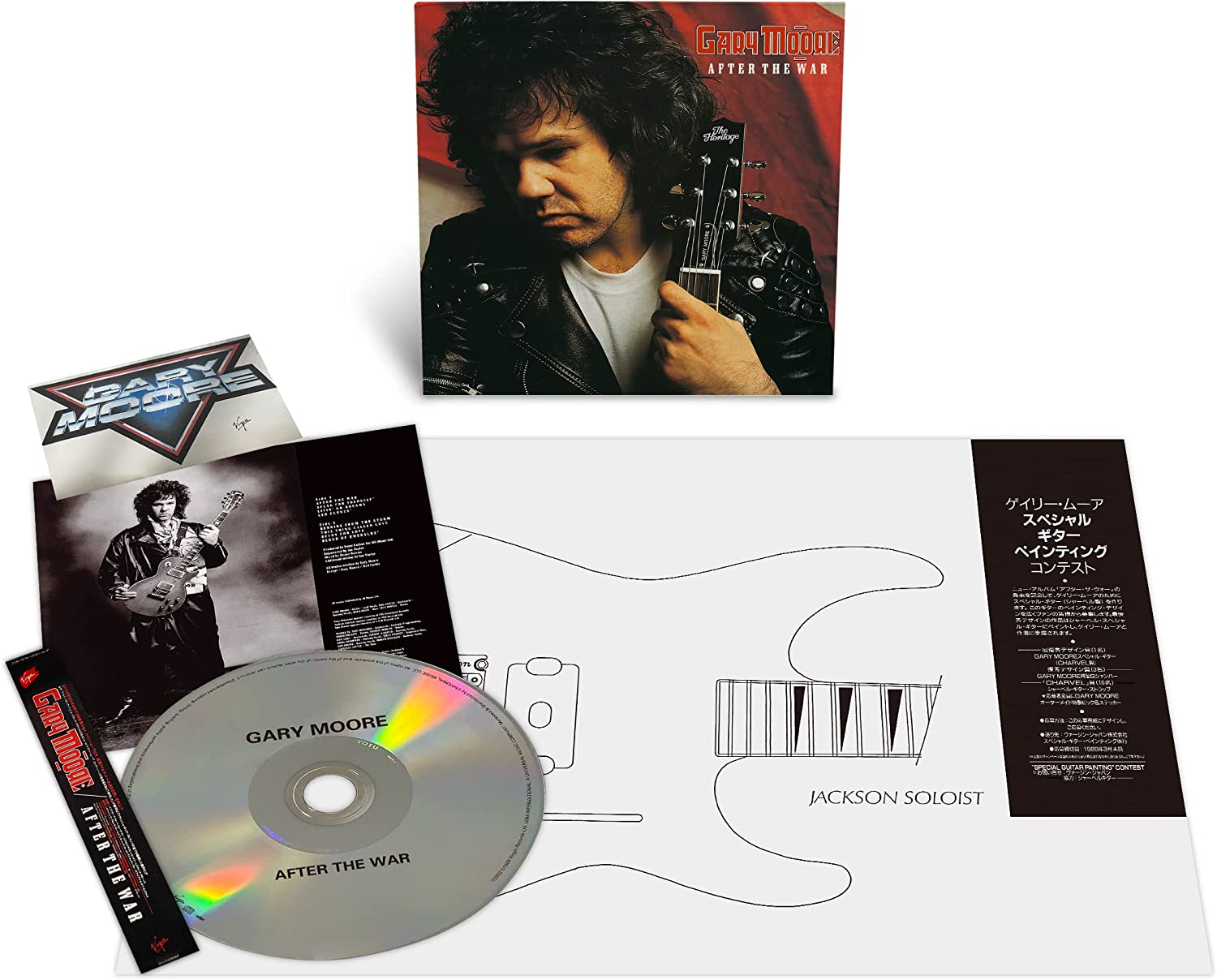 After The War Gary Moore
/
Dunluce (Part 1) (instrumental)
After the War
Speak for Yourself
Livin' on Dreams
Led Clones
The Messiah Will Come Again (instrumental)
Running from the Storm
This Thing Called Love
Ready for Love
Blood of Emeralds
Dunluce (Part 2) (instrumental)
Emerald [Bonus Track]
Over the Hills and Far Away (live) [Bonus Track]
Military Man (live) [Bonus Track]
Wild Frontier (live) [Bonus Track]
Tracklisting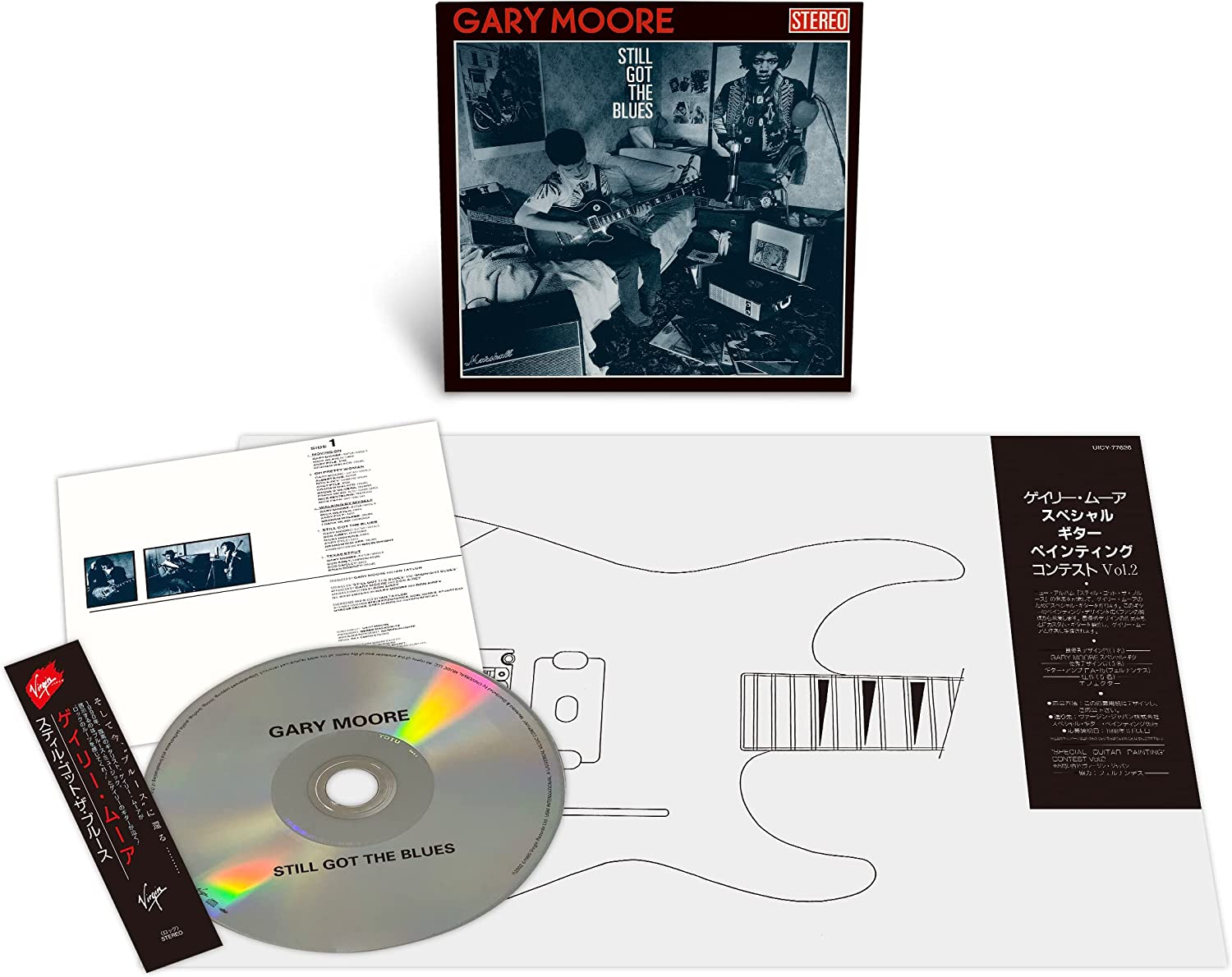 Still Got The Blues Gary Moore
/
Moving On
Oh Pretty Woman
Walking By Myself
Still Got the Blues
Texas Strut
Too Tired
King of the Blues
As the Years Go Passing By
Midnight Blues
That Kind of Woman
All Your Love
Stop Messin' Around
The Stumble" (Instrumental) [Bonus Track]
Left Me with the Blues [Bonus Track]
Further On Up the Road [Bonus Track]
Mean Cruel Woman [Bonus Track]
The Sky Is Crying [Bonus Track]
Tracklisting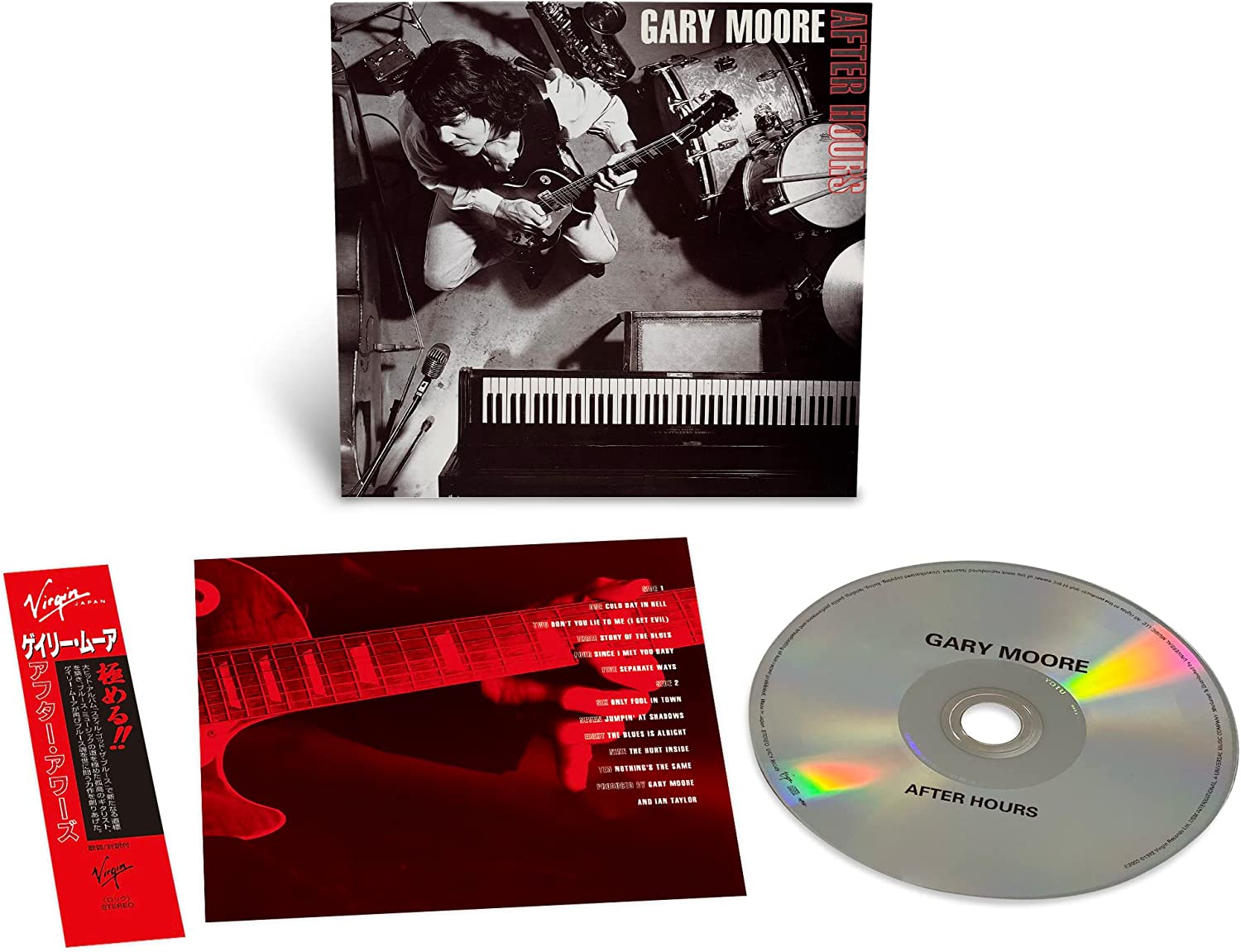 After Hours Gary Moore
/
Cold Day in Hell
Don't You Lie to Me (I Get Evil)
Story of the Blues
Since I Met You Baby" (Featuring B.B. King)
Separate Ways
Only Fool in Town
Key to Love
Jumpin' at Shadows
The Blues Is Alright (with Albert Collins)
The Hurt Inside
Nothing's the Same
All Time Low (Extended version) [Bonus Track]
Woke Up This Morning [Bonus Track]
Movin' on Down the Road [Bonus Track]
Don't Start Me Talkin' [Bonus Track]
Once in a Blue Mood (Instrumental) [Bonus Track]