 News
Geoff Emerick dies aged 72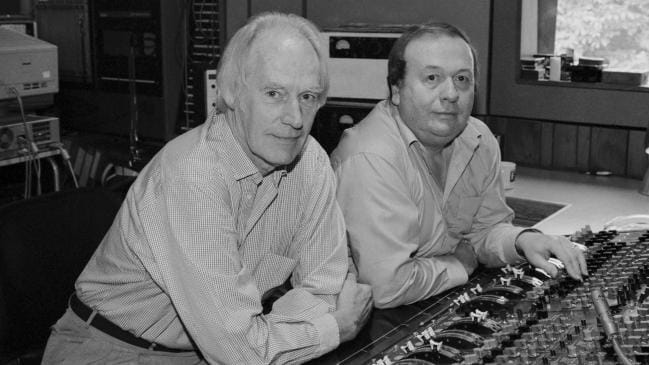 Legendary recording engineer Geoff Emerick, best known for his work with The Beatles, died yesterday, aged 72.

Emerick became producer George Martin's right hand man in the second half of the 1960s and engineered Revolver, Sgt. Pepper's Lonely Hearts Club Band, Abbey Road and some of 'The White Album' (which will be reissued in November).
After The Beatles broke up, Geoff was involved with artists like Badfinger, Art Garfunkel, America, Jeff Beck, and Supertramp and continued to work with Paul McCartney on and off, notably on Band on the Run where he had to help whip EMI's studio in Lagos into some kind of shape so that Paul, Denny Laine and Linda could record the album (he was rewarded with a GRAMMY for his efforts).
In the book that accompanies the 2010 reissue of Band on the Run Emerick described his relationship with McCartney: "I know the way Paul feels or thinks about sometimes, and I am sure he knows the way I feel, because it's facial expressions, all sorts of stuff, you know and it's, like, 1962 that we've known each other."
Elvis Costello 'borrowed' Geoff and used him as producer for his Imperial Bedroom album (released in 1982) while Emerick was simultaneously busy engineering McCartney's Tug Of War. 
Geoff Emerick's association with The Beatles defined his life and career. EMI asked him to put together some unissued Fab Four material in the early 1980s which was almost released as Sessions. The project was blocked by Yoko and the former Beatles but was the genesis of the mid-1990s Beatles Anthology project, in which Geoff was again involved.
Geoff wrote a semi-controversial autobiography in 2006 and continued to speak around the world about his work with The Beatles and George Martin.
Geoff Emerick appears to have died of a heart attack and an official statement was made via video, below.