 News
George Michael 'Older' reissue details emerge
Formats include $200+ super deluxe box set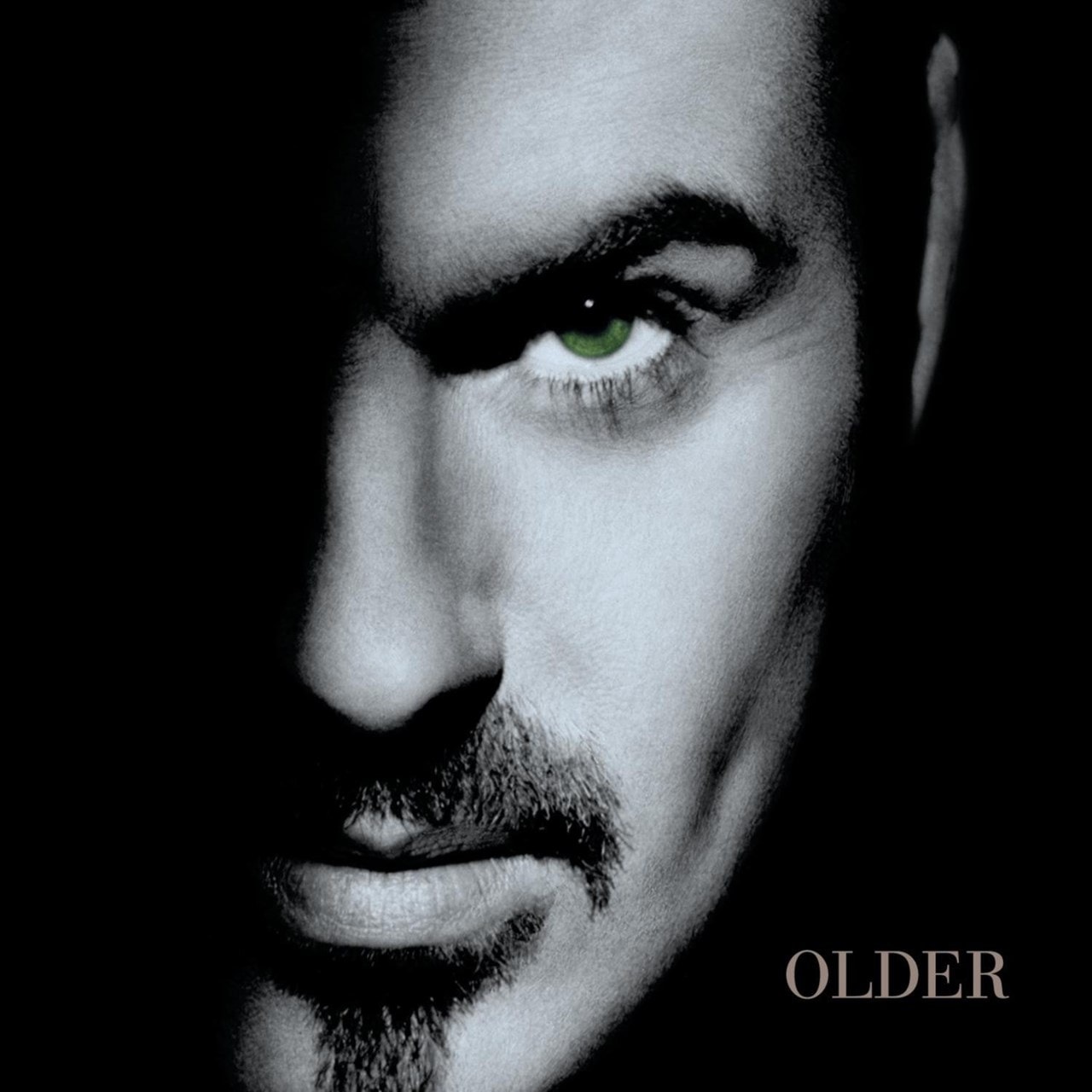 A listing on Rough Trade's online shop in the USA confirms that the reissue of George Michael's 1996 album Older is definitely happening this year and also offers some specifics.
Team GM told the world last May to expect something "very special" in 2021, regarding Older. We waited, but nothing happened. Then on 1 January 2022, the official George Michael account tweeted that "2022 marks an exciting year for George and his music and we can't wait to share it all with you".
Yesterday, two product listings appeared for the Older reissue on Rough Trade in the USA. They are as follows:
A "limited super deluxe edition" box set of Older that includes five CDs, three vinyl LPs, three 12-inch art prints and a 12-inch 48-page book called The Story of Older which has "contributions from key people who helped make the album".
A 2LP vinyl edition of Older. This is a gatefold edition pressed on 180g vinyl, with the audio "beautifully remastered from the original tapes".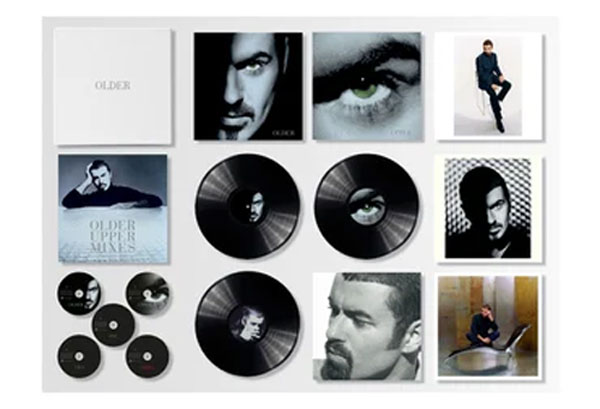 There are no other formats listed, although clearly there will be other formats, which are likely to include a single CD remaster, and a vinyl-free, multi-disc CD package.
Let's talk about that big super deluxe edition box set. For the first time, the album is pressed across two vinyl records which makes a lot of sense when you consider it's only a minute or so short of a one hour running time. The third vinyl record in the box set is Upper, the bonus disc from the 2CD Older & Upper special edition that was released in December 1997, a full 19 months after the original album. Upper is only a six-track offering; it includes two non-album tracks – 'You Know That I Want To' and 'Safe' – radio versions of 'Star People '97' and 'The Strangest Thing '97' plus remixes of 'Fastlove' and 'Spinning The Wheel'. It only has a running time of 28 minutes so it's more like an EP, if we are being honest, so there would be scope to expand it, although I have a feeling that won't be the case. The original CD had "interactive elements" which were very much a product of the time (lo res music videos, weblinks etc.).
What is more curious is the content on the five CDs in the box set. If we assume Older & Upper make up two of them, that still leaves three CDs for other content. While there were plenty of remixes at the time (particularly of Star People '97) there definitely isn't enough to fill three-and-a-half CDs worth. The Unplugged concert would have been perfect for this reissue but George inexplicably included that with the 2017 Listen Without Prejudice reissue which rules it out for Older. Fans will be hoping that George's Estate have sanctioned some unreleased material (demos, alternative takes etc.) but that remains be to seen. It's possible that one of the 'CDs' could well be a DVD or blu-ray (featuring promos, TV appearances, etc.) and is simply listed incorrectly on Rough Trade.

Even if the box does include a DVD or blu-ray element, I'd be very surprised if a surround sound edition of the album is offered in the big box. George had showed zero interest in 'spatial audio' with both Faith and LIsten Without Prejudice. The other point to make is that because the limited super deluxe edition has appeared on Rough Trade, we can conclude that it is not going to be exclusive to any George Michael online shop.
The super deluxe edition box set is listed at $233 in the USA – £177 at today's exchange rate. That's more than three times more expensive that the priciest edition (3CD+DVD) of Listen Without Prejudice. I'm still expecting a product that hits the £50-£70 price point (deluxe CD set, for example).
The fact that these details for Older have leaked, suggests an announcement is highly likely within the next week or so. There are no pre-order links available at this time except for the Rough Trade US listing for the 2LP set (the super deluxe is listed as 'sold out' which clearly isn't the case, but there you go). Best advice is probably to wait until other retailers have this listed, when it's officially announced, before committing to anything.
The Older reissue is slated for 8 July 2022, but that could well change. More information when we have it.