 News
Grateful Dead / Workingman's Dead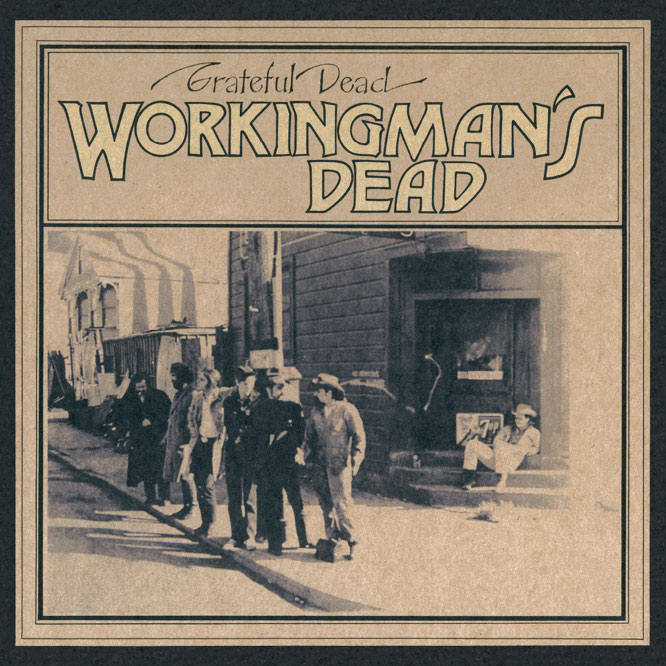 3CD set • Remastered • Unreleased live show • Vinyl pic disc
The Grateful Dead's 1970 album Workingman's Dead will be reissued as a three-CD deluxe edition in July.

The Dead's fourth studio album left the psychedelia at the door, with Jerry Garcia and Robert Hunter opting for a more classic folk-rock approach.
The album features songs  like 'Casey Jones', 'High Time' and 'Uncle John's Band' and the reissue features newly remastered sound. The two bonus CDs offer an unreleased concert recorded on 21 February 1971 at the Capitol Theatre in Port Chester, NY. The show features songs from Workingman's Dead and the follow up album American Beauty which had been released by that point. It was mixed from the 16-track analog master tapes by Jeffrey Norman and mastered by David Glasser.
There are actually two versions of the 3CD reissue. One comes with an 'O-card' (which packaging-speak for a slipcase open at both ends) and one is a standard 3CD digipak. The former is more expensive and therefore clearly supposed to be the more 'deluxe' of the two. Any further details around packaging differences aren't available.
A vinyl picture disc edition (limited to 10,000 units) is also being released alongside the triple-CD package.
All formats of Workingman's Dead will be released on 10 July 2020.
Compare prices and pre-order
Grateful Dead
Workingman's Dead - 3CD with O-card
Compare prices and pre-order
Grateful Dead
Workingman's Dead - vinyl picture disc
Compare prices and pre-order
Grateful Dead
Workingman's Dead - 3CD digipak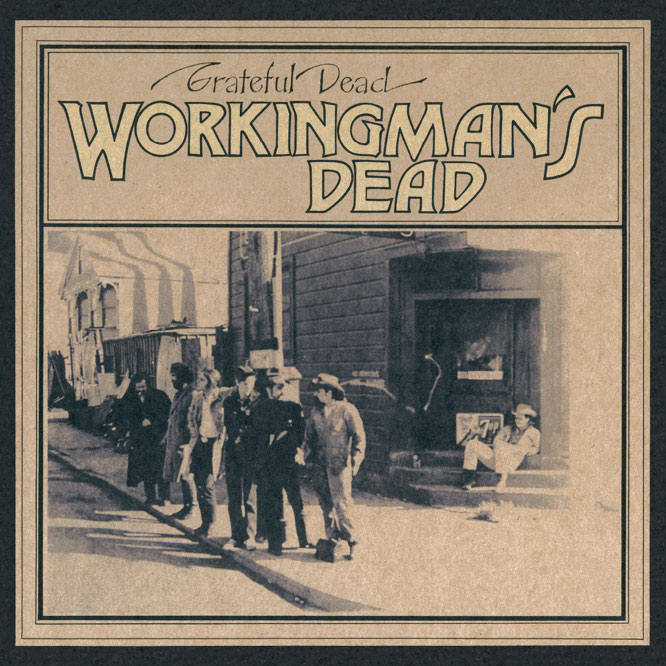 Workingman's Dead – 3CD deluxe edition
CD 1: Original Album Remastered
            1.         UNCLE JOHN'S BAND (4:40)
2.         HIGH TIME (5:10)
3.         DIRE WOLF (3:12)
4.         NEW SPEEDWAY BOOGIE (4:03)
5.         CUMBERLAND BLUES (3:14)
6.         BLACK PETER (5:40)
7.         EASY WIND (4:56)
8.         CASEY JONES (4:25)
CD 2: Capitol Theatre, Port Chester, NY (2/21/71) [71:45]
Set 1
1.         COLD RAIN AND SNOW          [7:36]
2.         ME AND BOBBY MCGEE         [7:33]
3.         LOSER [6:54]
4.         EASY WIND     [8:49]
5.         PLAYING IN THE BAND           [5:25]
6.         BERTHA          [6:13]
7.         ME AND MY UNCLE    [3:56]
8.         RIPPLE (false start)     [1:09]
8.         RIPPLE [5:24]
9.         NEXT TIME YOU SEE ME         [4:39]
10.       SUGAR MAGNOLIA     [6:08]
11.       GREATEST STORY EVER TOLD [4:09]
12.       JOHNNY B. GOODE     [3:42]
CD 3: Capitol Theatre, Port Chester, NY (2/21/71) [79:57]
Set 2
1.         CHINA CAT SUNFLOWER>      [6:20]
2.         I KNOW YOU RIDER>  [4:29]
3.         BIRD SONG     [6:17]
4.         CUMBERLAND BLUES [4:55]
5.         I'M A KING BEE           [7:32]
6.         BEAT IT ON DOWN THE LINE  [3:17]
7.         WHARF RAT    [9:46]
8.         TRUCKIN'        [8:07]
9.         CASEY JONES  [4:39]
10.       GOOD LOVIN'           [17:00]
11.       UNCLE JOHN'S BAND  [7:27]
Workingman's Dead – vinyl LP picture disc
Side 1
Uncle John's Band
High Time
Dire Wolf
New Speedway Boogie
Side 2
Cumberland Blues
Black Peter
Easy Wind
Casey Jones