 News
Kiefer Sutherland / Reckless & Me exclusive signed CD edition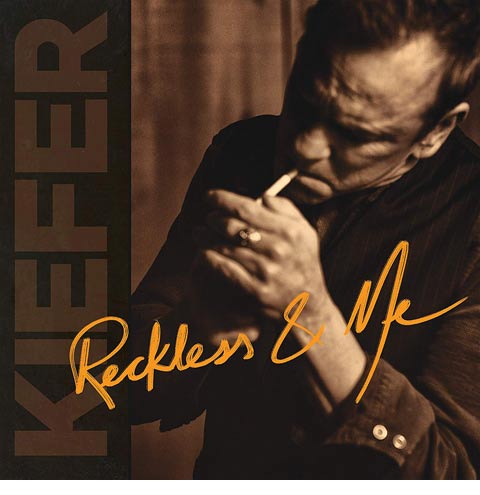 Hollywood actor Kiefer Sutherland's venture into music is relatively recent with his debut album Down in a Hole issued as recently as 2016. He now follows that up with Reckless & Me which is available as an exclusive signed edition from Amazon in the UK.

The album features the 'singles' 'This Is How It's Done' and 'Open Road'. The latter isn't a cover of the Gary Barlow song, in case you're wondering (you probably weren't).
All the songs on the record are written by Kiefer and even if you don't care for the country-rock leanings of Sutherland's musical output, you are getting Jack Bauer's autograph for less than £10! His dad was in Kate Bush's 'Cloudbusting' video, don't forget!
Reckless & Me is released on 26 April 2019.
Compare prices and pre-order
Kiefer Sutherland
Reckless & Me - Signed
Compare prices and pre-order
Kiefer Sutherland
Reckless & Me [VINYL]
1. Open Road
2. Something You Love
3. Faded Pair of Blue Jeans
4. Reckless & Me
5. Blame It on Your Heart
6. This Is How It's Done
7. Agave
8. Run to Him
9. Saskatchewan
10. Song for a Daughter