 News
Liam Gallagher / MTV Unplugged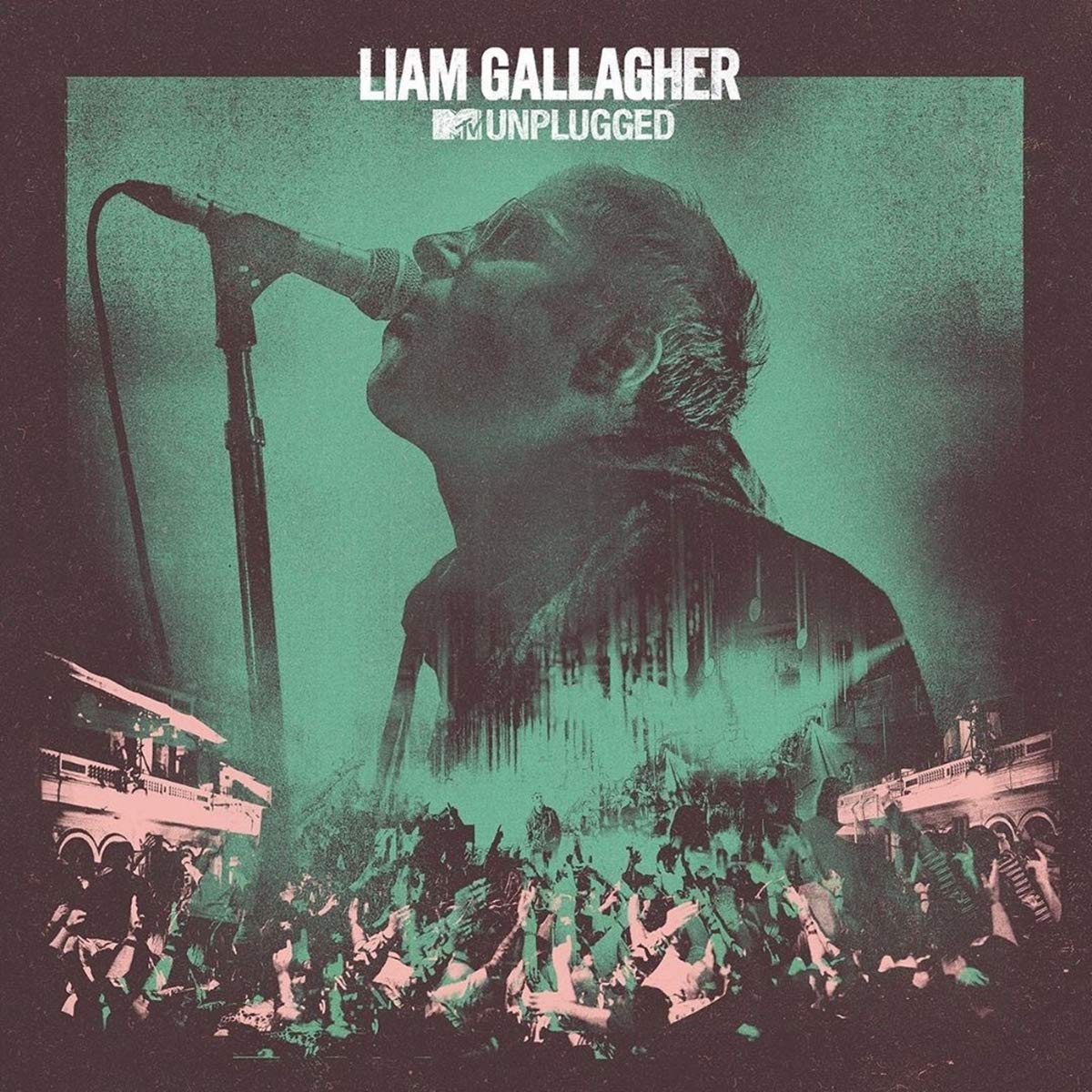 10-track live set features Oasis cuts
Liam Gallagher will issue an MTV Unplugged album next month, highlighting songs from his first two solo albums along with a handful of Oasis numbers.

The ten-track live album features four songs from his well-received Why Me? Why Not. album of last year and a single contribution from 2017's As You Were. That leaves five Oasis songs including UK number one 'Some Might Say', fan favourite 'Champagne Supernova' and Definitely Maybe vinyl bonus track 'Sad Song'. Liam's old bandmate guitarist Bonehead plays on the Oasis numbers while string arrangements are performed by the 24-piece Urban Soul Orchestra.
The album is being released on CD and vinyl and there's a special mint green and white splatter vinyl which is already sold out via Liam's site, but is still available via Rough Trade.
MTV Unplugged is released on 12 June 2020 (was 24 April).
Compare prices and pre-order
Liam Gallagher
MTV Unplugged - vinyl LP
Compare prices and pre-order
Liam Gallagher
MTV Unplugged - CD edition
MTV Unplugged CD edition
1. Wall Of Glass (MTV Unplugged Live at Hull City Hall)
2. Some Might Say (MTV Unplugged Live at Hull City Hall)
3. Now That I've Found You (MTV Unplugged Live at Hull City Hall)
4. One of Us (MTV Unplugged Live at Hull City Hall)
5. Stand By Me (MTV Unplugged Live at Hull City Hall)
6. Sad Song (MTV Unplugged Live at Hull City Hall)
7. Cast No Shadow (MTV Unplugged Live at Hull City Hall)
8. Once (MTV Unplugged Live at Hull City Hall)
9. Gone (MTV Unplugged Live at Hull City Hall)
10. Champagne Supernova (MTV Unplugged Live at Hull City Hall)
MTV Unplugged vinyl LP
Side 1
1. Wall Of Glass (MTV Unplugged Live at Hull City Hall)
2. Some Might Say (MTV Unplugged Live at Hull City Hall)
3. Now That I've Found You (MTV Unplugged Live at Hull City Hall)
4. One of Us (MTV Unplugged Live at Hull City Hall)
5. Stand By Me (MTV Unplugged Live at Hull City Hall)
Side 2
1. Sad Song (MTV Unplugged Live at Hull City Hall)
2. Cast No Shadow (MTV Unplugged Live at Hull City Hall)
3. Once (MTV Unplugged Live at Hull City Hall)
4. Gone (MTV Unplugged Live at Hull City Hall)
5. Champagne Supernova (MTV Unplugged Live at Hull City Hall)