 News
Little Feat / Sailin' Shoes and Dixie Chicken deluxe editions
2CD and 3LP vinyl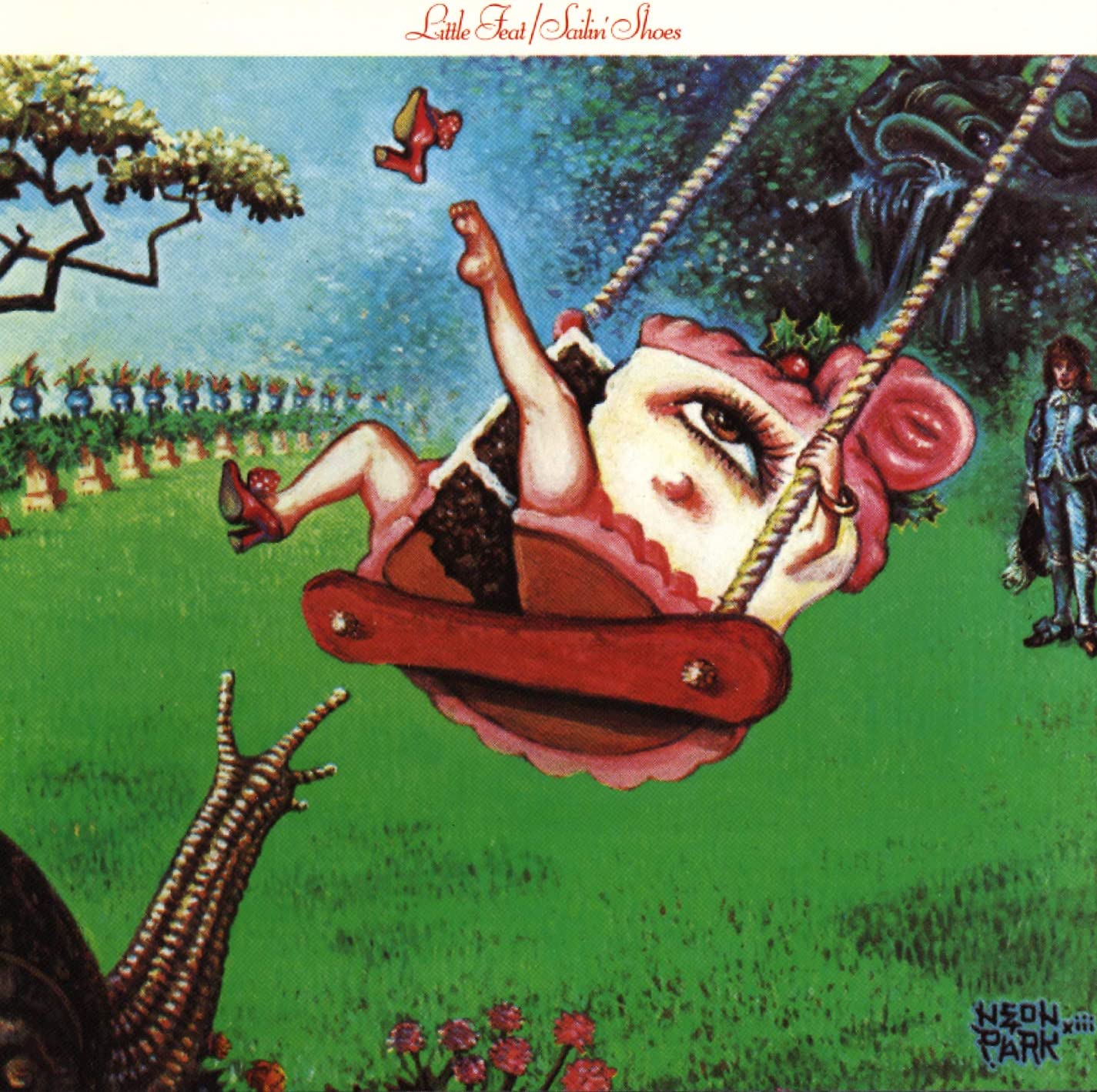 2CD and 3LP deluxe sets of both albums
Little Feat's second and third albums, Sailin' Shoes and Dixie Chicken, will be reissued as expanded deluxe editions in June.
Both records (Sailin' Shoes was issued in 1972 while Dixie Chicken followed in '73) have been remastered and recut to vinyl and the expanded 2CD and 3LP editions offer previously unreleased studio outtakes and demos, and complete unreleased live shows (same content on vinyl and CD).
Sailin' Shoes includes the classic and much covered 'Willin", as well as the title track which Robert Palmer recorded for his debut album Sneaking Sally Through The Alley. In fact, so smitten was Palmer with Little Feat as musicians, that they became his backing band on a few tracks on his second solo album, 1975's Pressure Drop. Dixie Chicken features songs such as 'Two Trains', 'Fat Man in the Bathtub' and of course the brilliant title track.
These 2CD and 3LP deluxe editions of Sailin' Shoes and Dixie Chicken will be released on 23 June 2023, via Rhino.
Compare prices and pre-order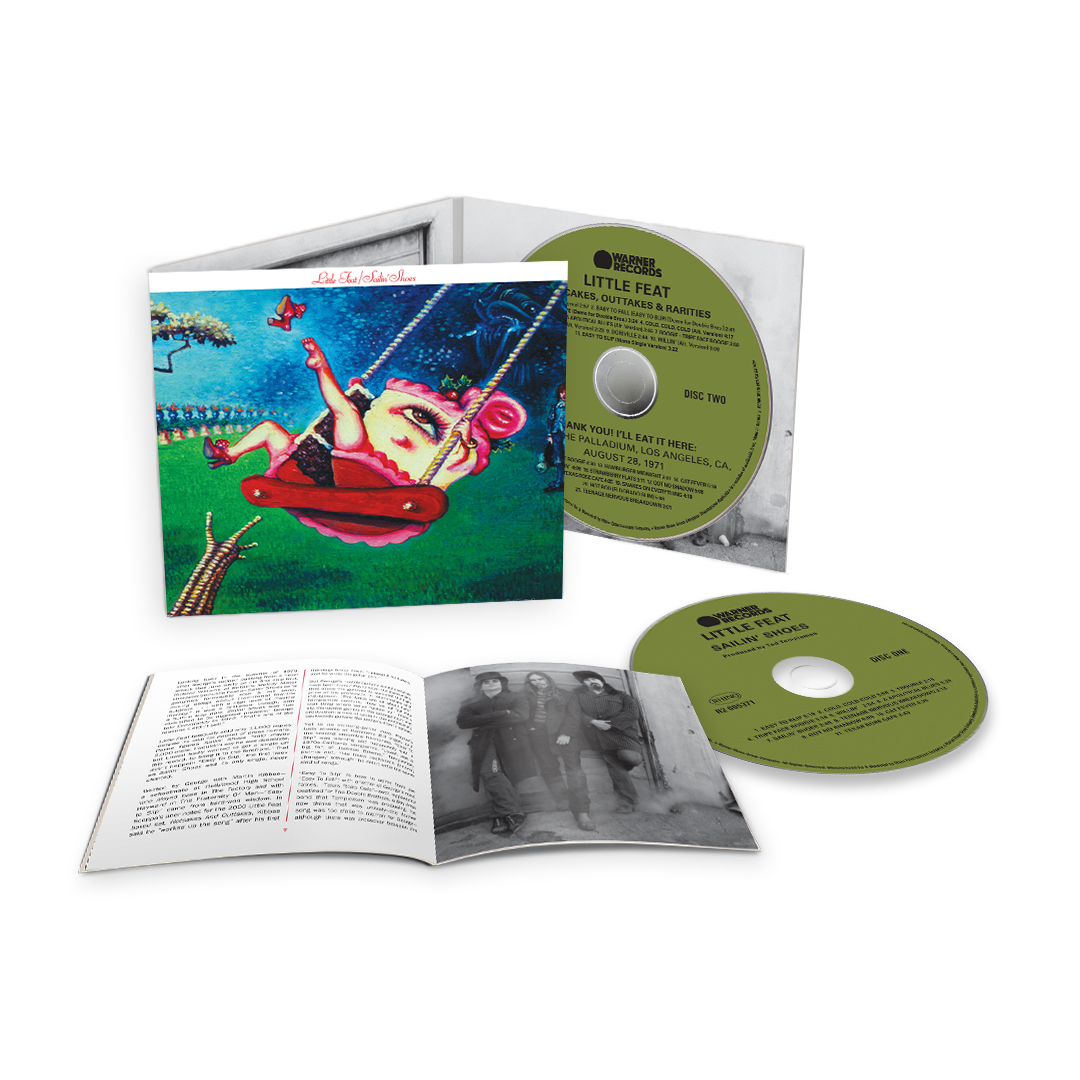 Little Feat
Sailin Shoes - 2CD deluxe edition
Compare prices and pre-order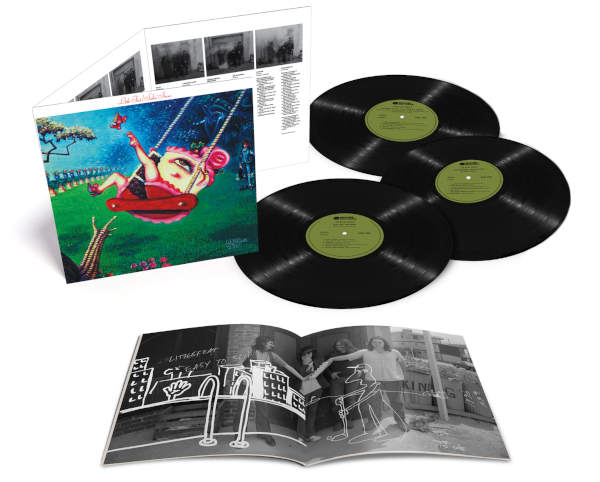 Little Feat
Sailing Shoes - 3LP deluxe vinyl
Compare prices and pre-order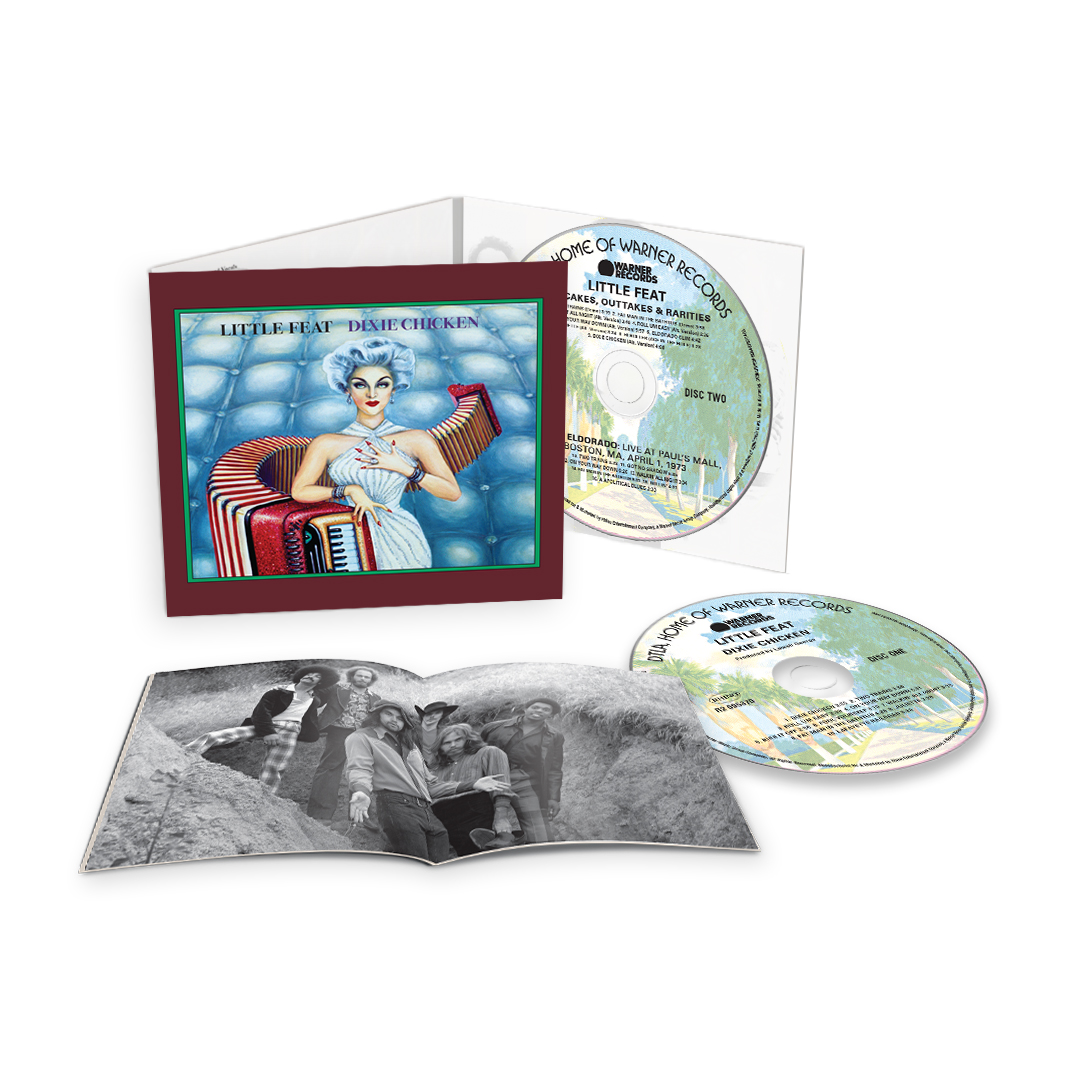 Little Feat
Dixie Chicken - 2CD deluxe edition
Compare prices and pre-order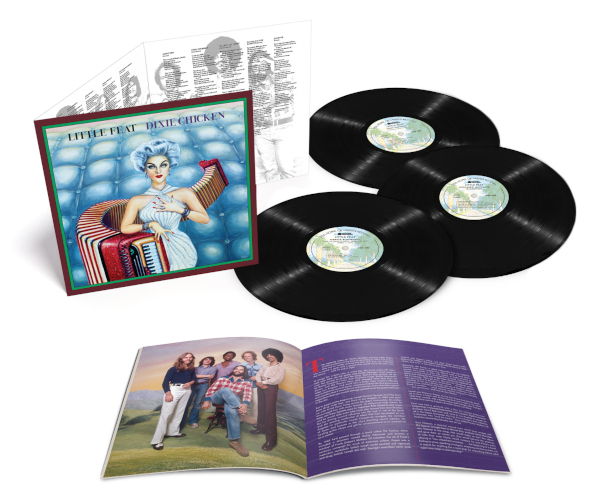 Little Feat
Dixie Chicken - 3LP deluxe vinyl
Tracklisting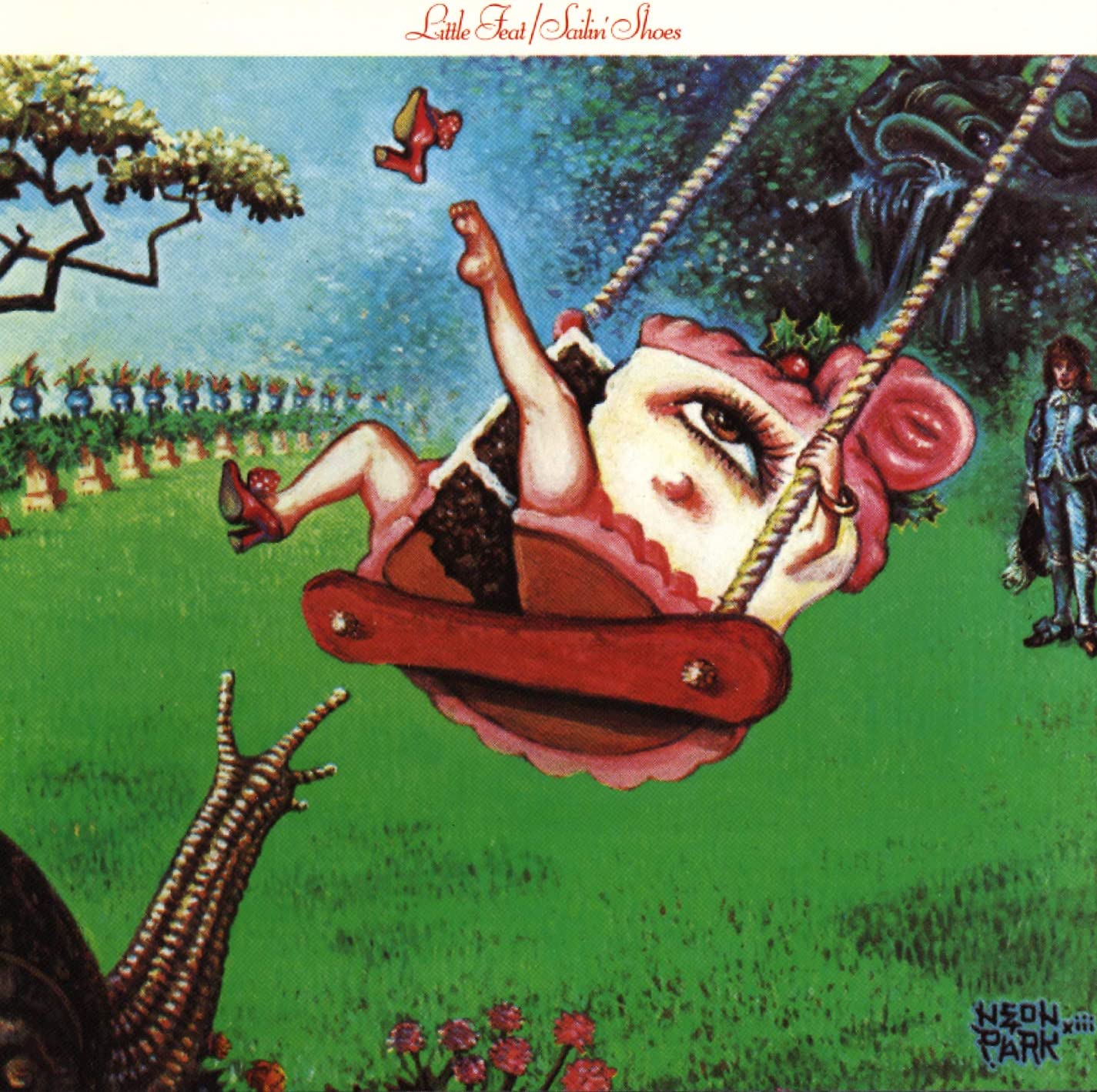 Sailin' Shoes Little Feat
/
2CD deluxe
CD 1: Sailin' Shoes (2023 Remaster)

EASY TO SLIP (2023 REMASTER) [3:19]
COLD, COLD COLD (2023 REMASTER) [3:58]
TROUBLE (2023 REMASTER) [2:15]
TRIPE FACE BOOGIE (2023 REMASTER) [3:14]
WILLIN' (2023 REMASTER) [2:54]
A APOLITICAL BLUES (2023 REMASTER) [3:25]
SAILIN' SHOES (2023 REMASTER) [2:49]
TEENAGE NERVOUS BREAKDOWN (2023 REMASTER) [2:10]
GOT NO SHADOW (2023 REMASTER) [5:05]
CAT FEVER (2023 REMASTER) [4:35]
TEXAS ROSE CAFE (2023 REMASTER) [3:43]

CD 2: Hotcakes, Outtakes, Rarities & Thank You! I'll Eat It Here: Live at the Palladium, Los Angeles, CA 8/28/71

SAILIN' SHOES (DEMO)* [2:57]
EASY TO FALL (EASY TO SLIP) [DEMO FOR DOOBIE BROS.] [2:41]
TEXAS ROSE CAFÉ (DEMO FOR DOOBIE BROS.) [3:24]
COLD, COLD, COLD (ALTERNATE VERSION)* [4:17]
ROTO/TONE [4:07]
A APOLITICAL BLUES (ALTERNATE VERSION)* [3:46]
BOOGIE – TRIPE FACE BOOGIE [3:58]
TROUBLE (ALTERNATE VERSION)* [2:23]
DORIVILLE [2:44]
WILLIN' (ALTERNATE VERSION)* [3:00]
EASY TO SLIP (MONO SINGLE VERSION) [3:22]
TRIPE FACE BOOGIE (LIVE AT THE PALLADIUM, LOS ANGELES, CA 8/28/71)* [4:30]
HAMBURGER MIDNIGHT (LIVE AT THE PALLADIUM, LOS ANGELES, CA 8/28/71)* [3:41]
CAT FEVER (LIVE AT THE PALLADIUM, LOS ANGELES, CA 8/28/71)*[5:19]
WILLIN' (LIVE AT THE PALLADIUM, LOS ANGELES, CA 8/28/71)* [4:06]
STRAWBERRY FLATS (LIVE AT THE PALLADIUM, LOS ANGELES, CA 8/28/71)* [3:11]
GOT NO SHADOW (LIVE AT THE PALLADIUM, LOS ANGELES, CA 8/28/71)* [5:08]
TEXAS ROSE CAFÉ (LIVE AT THE PALLADIUM, LOS ANGELES, CA 8/28/71)* [4:05]
SNAKES ON EVERYTHING (LIVE AT THE PALLADIUM, LOS ANGELES, CA 8/28/71)* [4:18]
HOT ROD (ELDORADO SLIM) [LIVE AT THE PALLADIUM, LOS ANGELES, CA 8/28/71]* [5:08]
TEENAGE NERVOUS BREAKDOWN (LIVE AT THE PALLADIUM, LOS ANGELES, CA 8/28/71)* [3:01]

*Previously Unreleased

LP 1: Sailin' Shoes (2023 Remaster)

Side A

EASY TO SLIP (2023 REMASTER) [3:19]
COLD, COLD COLD (2023 REMASTER) [3:58]
TROUBLE (2023 REMASTER) [2:15]
TRIPE FACE BOOGIE (2023 REMASTER) [3:14]
WILLIN' (2023 REMASTER) [2:54]
A APOLITICAL BLUES (2023 REMASTER) [3:25]

Side B

SAILIN' SHOES (2023 REMASTER) [2:49]
TEENAGE NERVOUS BREAKDOWN (2023 REMASTER) [2:10]
GOT NO SHADOW (2023 REMASTER) [5:05]
CAT FEVER (2023 REMASTER) [4:35]
TEXAS ROSE CAFE (2023 REMASTER) [3:43]

LP 2: Hotcakes, Outtakes & Rarities

Side A

SAILIN' SHOES (DEMO)* [2:57]
EASY TO FALL (EASY TO SLIP) [DEMO FOR DOOBIE BROS.] [2:41]
TEXAS ROSE CAFÉ (DEMO FOR DOOBIE BROS.) [3:24]
COLD, COLD, COLD (ALTERNATE VERSION)* [4:17]
ROTO/TONE [4:07]

Side B

A APOLITICAL BLUES (ALTERNATE VERSION)* [3:46]
BOOGIE – TRIPE FACE BOOGIE [3:58]
TROUBLE (ALTERNATE VERSION)* [2:23]
DORIVILLE [2:44]
WILLIN' (ALTERNATE VERSION)* [3:00]

EASY TO SLIP (MONO SINGLE VERSION)

LP 3: Thank You! I'll Eat It Here: Live at the Palladium, Los Angeles, CA 8/28/71

Side A

TRIPE FACE BOOGIE (LIVE AT THE PALLADIUM, LOS ANGELES, CA 8/28/71)* [4:30]
HAMBURGER MIDNIGHT (LIVE AT THE PALLADIUM, LOS ANGELES, CA 8/28/71)* [3:41]
CAT FEVER (LIVE AT THE PALLADIUM, LOS ANGELES, CA 8/28/71)*[5:19]
WILLIN' (LIVE AT THE PALLADIUM, LOS ANGELES, CA 8/28/71)* [4:06]
STRAWBERRY FLATS (LIVE AT THE PALLADIUM, LOS ANGELES, CA 8/28/71)* [3:11]

Side B

GOT NO SHADOW (LIVE AT THE PALLADIUM, LOS ANGELES, CA 8/28/71)* [5:08]
TEXAS ROSE CAFÉ (LIVE AT THE PALLADIUM, LOS ANGELES, CA 8/28/71)* [4:05]
SNAKES ON EVERYTHING (LIVE AT THE PALLADIUM, LOS ANGELES, CA 8/28/71)* [4:18]
HOT ROD (ELDORADO SLIM) [LIVE AT THE PALLADIUM, LOS ANGELES, CA 8/28/71]* [5:08]
TEENAGE NERVOUS BREAKDOWN (LIVE AT THE PALLADIUM, LOS ANGELES, CA 8/28/71)*
Tracklisting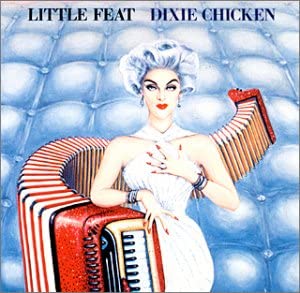 Dixie Chicken Little Feat
/
2CD deluxe
CD 1: Dixie Chicken (2023 remaster)

DIXIE CHICKEN (2023 REMASTER) [3:55]
TWO TRAINS (2023 REMASTER) [3:06]
ROLL UM EASY (2023 REMASTER) [2:30]
ON YOUR WAY DOWN (2023 REMASTER) [5:31]
KISS IT OFF (2023 REMASTER) [2:56]
FOOL YOURSELF (2023 REMASTER) [3:10]
WALKIN' ALL NIGHT (2023 REMASTER) [3:35]
FAT MAN IN THE BATHTUB (2023 REMASTER) [4:29]
JULIETTE (2023 REMASTER) [3:20]
LAFAYETTE RAILROAD (2023 REMASTER) [3:40]

CD 2: Hotcakes, Outtakes, Rarities & Icepick Eldorado: Live at Paul's Mall, Boston, MA 4/1/73

TWO TRAINS (DEMO) [3:19]
FAT MAN IN THE BATHTUB (DEMO) [3:56]
WALKIN' ALL NIGHT (ALTERNATE VERSION)* [3:40]
ROLL UM EASY (ALTERNATE VERSION)* [2:36]
ON YOUR WAY DOWN (ALTERNATE VERSION)* [5:57]
ELDORADO SLIM [4:42]
JULIETTE (ALTERNATE VERSION)* [3:34]
HI ROLLER (ACE IN THE HOLE) [3:27]
DIXIE CHICKEN (ALTERNATE VERSION)* [4:06]
TWO TRAINS (LIVE AT PAUL'S MALL, BOSTON, MA 4/1/73)* [3:23]
GOT NO SHADOW (LIVE AT PAUL'S MALL, BOSTON, MA 4/1/73)* [6:35]
ON YOUR WAY DOWN (LIVE AT PAUL'S MALL, BOSTON, MA 4/1/73)* [6:26]
WALKIN' ALL NIGHT (LIVE AT PAUL'S MALL, BOSTON, MA 4/1/73)*[3:34]
FAT MAN IN THE BATHTUB (LIVE AT PAUL'S MALL, BOSTON, MA 4/1/73)* [5:31]
WILLIN' (LIVE AT PAUL'S MALL, BOSTON, MA 4/1/73)* [4:31]
A APOLITICAL BLUES (LIVE AT PAUL'S MALL, BOSTON, MA 4/1/73)* [3:33]

LP 1: Dixie Chicken (2023 Remaster)

Side A

DIXIE CHICKEN (2023 REMASTER) [3:55]
TWO TRAINS (2023 REMASTER) [3:06]
ROLL UM EASY (2023 REMASTER) [2:30]
ON YOUR WAY DOWN (2023 REMASTER) [5:31]
KISS IT OFF (2023 REMASTER) [2:56]

Side B

FOOL YOURSELF (2023 REMASTER) [3:10]
WALKIN' ALL NIGHT (2023 REMASTER) [3:35]
FAT MAN IN THE BATHTUB (2023 REMASTER) [4:29]
JULIETTE (2023 REMASTER) [3:20]
LAFAYETTE RAILROAD (2023 REMASTER) [3:40]

LP 2: Hotcakes, Outtakes & Rarities

Side A

TWO TRAINS (DEMO) [3:19]
FAT MAN IN THE BATHTUB (DEMO) [3:56]
WALKIN' ALL NIGHT (ALTERNATE VERSION)* [3:40]
ROLL UM EASY (ALTERNATE VERSION)* [2:36]
ON YOUR WAY DOWN (ALTERNATE VERSION)* [5:57]

Side B

ELDORADO SLIM [4:42]
JULIETTE (ALTERNATE VERSION)* [3:34]
HI ROLLER (ACE IN THE HOLE) [3:27]
DIXIE CHICKEN (ALTERNATE VERSION)* [4:06]

*Previously Unreleased

LP 3: Icepick Eldorado: Live at Paul's Mall, Boston, MA 4/1/73

Side A

TWO TRAINS (LIVE AT PAUL'S MALL, BOSTON, MA 4/1/73)* [3:23]
GOT NO SHADOW (LIVE AT PAUL'S MALL, BOSTON, MA 4/1/73)* [6:35]
ON YOUR WAY DOWN (LIVE AT PAUL'S MALL, BOSTON, MA 4/1/73)* [6:26]

Side B

WALKIN' ALL NIGHT (LIVE AT PAUL'S MALL, BOSTON, MA 4/1/73)*[3:34]
FAT MAN IN THE BATHTUB (LIVE AT PAUL'S MALL, BOSTON, MA 4/1/73)* [5:31]
WILLIN' (LIVE AT PAUL'S MALL, BOSTON, MA 4/1/73)* [4:31]
A APOLITICAL BLUES (LIVE AT PAUL'S MALL, BOSTON, MA 4/1/73)* [3:33]

*Previously Unreleased