 News
Little Feat / Waiting For Columbus super deluxe edition
1978 live album expanded to 8 discs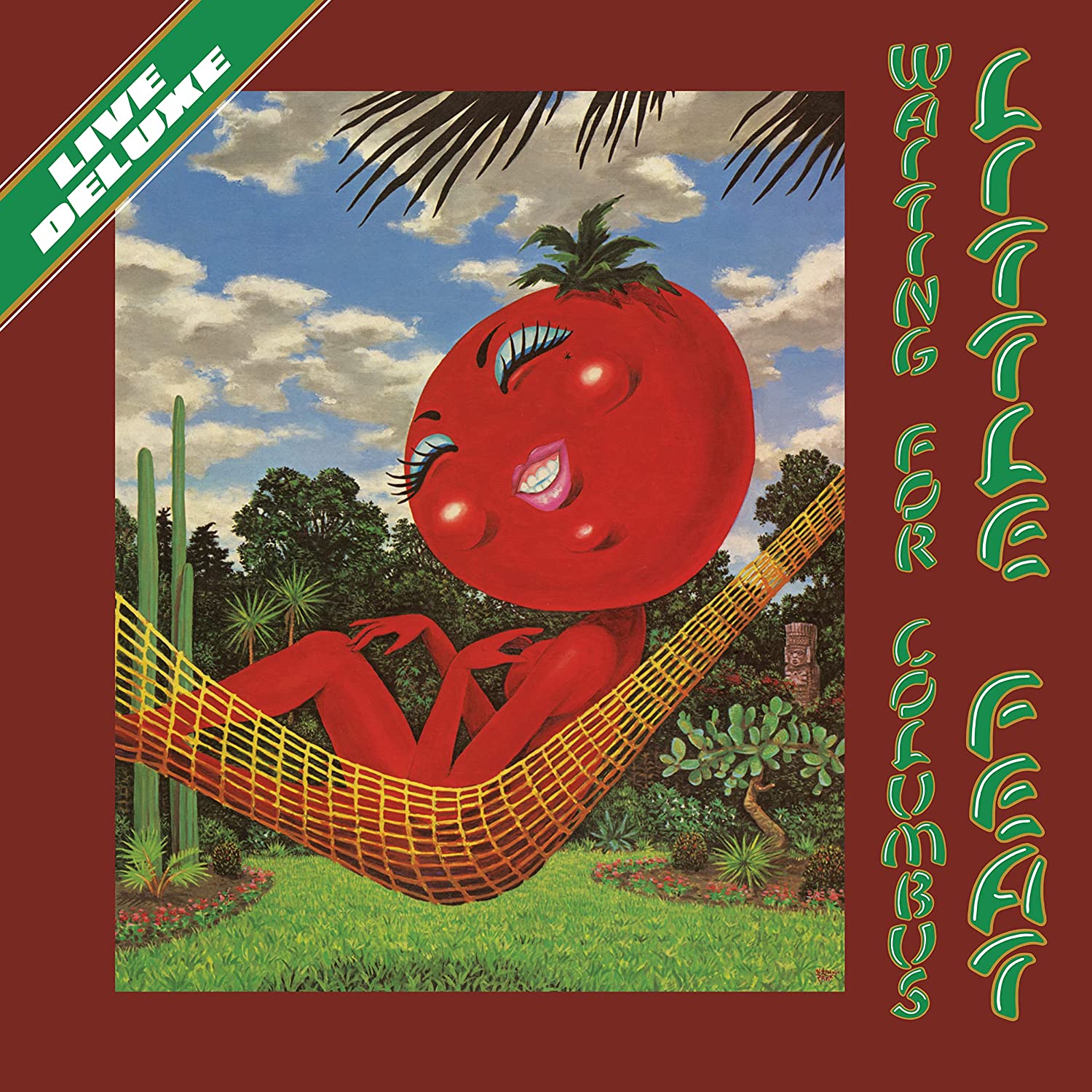 Little Feat's double live album Waiting For Columbus will be reissued as an 8-disc super deluxe edition in July.
Issued in 1978, the original album was formed of performances in 1977 from the Rainbow Theatre in London and Washington D.C.'s Lisner Auditorium.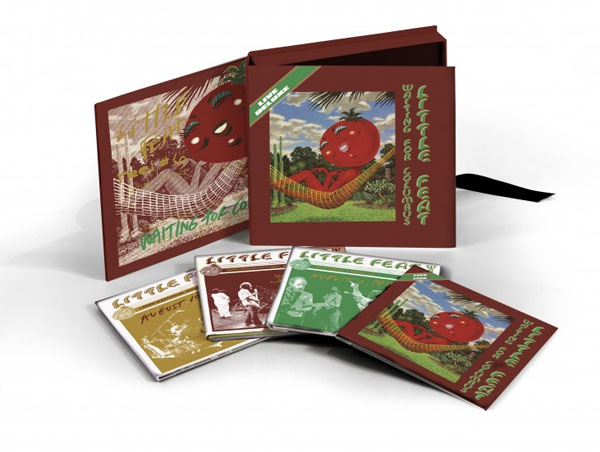 The new super deluxe edition features the original album remastered but adds six discs comprising three full live shows from this 1977 tour. These are the complete performances in London and Washington DC, plus a previously unreleased live show recorded at Manchester City Hall in on July 29, 1977. Unlike the other two concerts no recordings from the Manchester show ended up on Waiting For Columbus.
The Waiting For Columbus reissue is available as an 8CD box set which comes with a 24-page booklet. It is also available as a remastered 2LP set. It's scheduled for released on 29 July 2022
Compare prices and pre-order
Little Feat
Waiting For Columbus - 8CD super deluxe
Compare prices and pre-order
Little Feat
Waiting For Columbus - 2LP vinyl
Tracklisting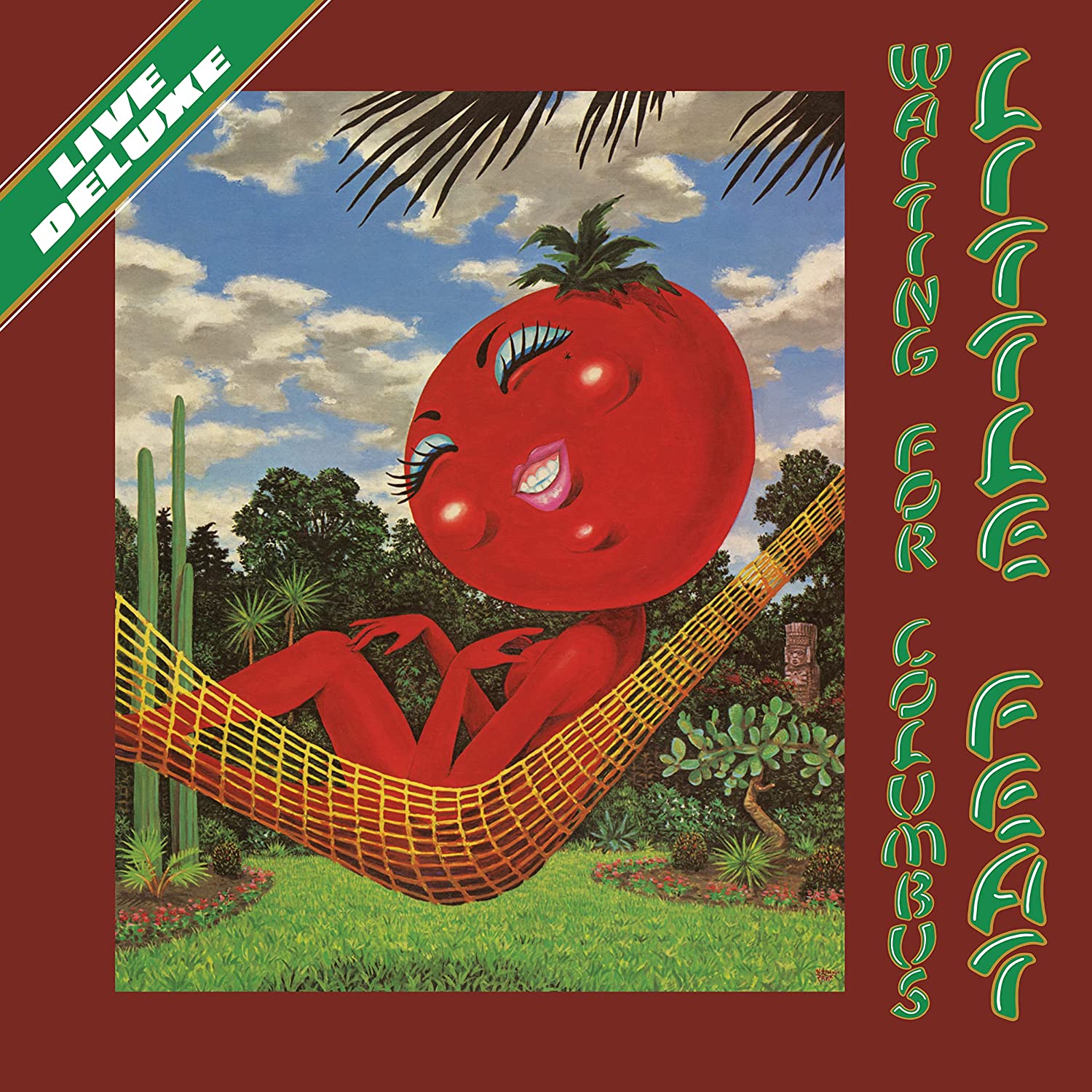 Waiting For Columbus Little Feat
/
8CD super deluxe
CD 1: Original Album

Join the Band (Live at Lisner Auditorium, Washington, DC, 8/10/77)
Fat Man in the Bathtub (Live at Lisner Auditorium, Washington, DC, 8/10/77)
All That You Dream (Live at Lisner Auditorium, Washington, DC, 8/10/77)
Oh Atlanta (Live at Lisner Auditorium, Washington, DC, 8/10/77)
Old Folks Boogie (Live at The Rainbow, London, England, 8/4/77)
Time Loves a Hero (Live at The Rainbow, London, England, 8/4/77)
Day or Night (Live at The Rainbow, London, England, 8/4/77)
Mercenary Territory (Live at The Rainbow, London, England, 8/4/77)
Spanish Moon (Live at Lisner Auditorium, Washington, DC, 8/10/77)

CD 2: Original Album

Dixie Chicken (Live at The Rainbow, London, England, 8/4/77)
Tripe Face Boogie (Live at The Rainbow, London, England, 8/4/77)
Rocket in My Pocket (Live at The Rainbow, London, England, 8/4/77)
Willin' (Live at Lisner Auditorium, Washington, DC, 8/10/77)
Don't Bogart That Joint (Live at Lisner Auditorium, Washington, DC, 8/10/77)
A Apolitical Blues (Live at The Rainbow, London, England, 8/4/77)
Sailin' Shoes (Live at Lisner Auditorium, Washington, DC, 8/10/77)
Feats Don't Fail Me Now (Live at Lisner Auditorium, Washington, DC, 8/10/77)

CD 3: Live at Manchester City Hall (7/29/77)

Walkin' All Night (Live at Manchester City Hall, Manchester, 7/29/77)*
Skin It Back (Live at Manchester City Hall, Manchester, 7/29/77)*
Fat Man in the Bathtub (Live at Manchester City Hall, Manchester, 7/29/77)*
Red Streamliner (Live at Manchester City Hall, Manchester, 7/29/77)*
Oh Atlanta (Live at Manchester City Hall, Manchester, 7/29/77)*
Day at the Dog Races (Live at Manchester City Hall, Manchester, 7/29/77)*
All That You Dream (Live at Manchester City Hall, Manchester, 7/29/77)*
On Your Way Down (Live at Manchester City Hall, Manchester, 7/29/77)*
Time Loves a Hero (Live at Manchester City Hall, Manchester, 7/29/77)*
Day or Night (Live at Manchester City Hall, Manchester, 7/29/77)*

*previously unreleased

CD 4: Live at Manchester City Hall (7/29/77)

Rock And Roll Doctor (Live at Manchester City Hall, Manchester, 7/29/77)*
Old Folks Boogie (Live at Manchester City Hall, Manchester, 7/29/77)*
Dixie Chicken (Live at Manchester City Hall, Manchester, 7/29/77)*
Tripe Face Boogie (Live at Manchester City Hall, Manchester, 7/29/77) *
Willin'/Don't Bogart That Joint(Live at Manchester City Hall, Manchester, 7/29/77)*
Feats Don't Fail Me Now(Live at Manchester City Hall, Manchester, 7/29/77)*
Rocket In My Pocket (Live at Manchester City Hall, Manchester, 7/29/77)*
Sailin' Shoes (Live at Manchester City Hall, Manchester, 7/29/77)*
Teenage Nervous Breakdown (Live at Manchester City Hall, Manchester, 7/29/77)*

*previously unreleased

CD 5: Live at The Rainbow, London, (8/2/77)

Walkin' All Night (Live at The Rainbow, London, (8/2/77)*
Fat Man In The Bathtub (Live at The Rainbow, London, (8/2/77)*
"Red Streamliner (Live at The Rainbow, London, (8/2/77)*
Oh Atlanta (Live at The Rainbow, London, (8/2/77)*
Day At The Dog Races (Live at The Rainbow, London, (8/2/77)*
All That You Dream (Live at The Rainbow, London, (8/2/77)*
Mercenary Territory (Live at The Rainbow, London, (8/2/77)
On Your Way Down (Live at The Rainbow, London, (8/2/77)*
Skin It Back (Live at The Rainbow, London, (8/2/77)
Old Folks Boogie (Live at The Rainbow, London, (8/2/77)

*previously unreleased

CD 6: Live at The Rainbow, London, (8/2/77)

Rock And Roll Doctor (Live at The Rainbow, London, (8/2/77) *
Cold Cold Cold (Live at The Rainbow, London, (8/2/77) *
Dixie Chicken (Live at The Rainbow, London, (8/2/77) *
Tripe Face Boogie (Live at The Rainbow, London, (8/2/77) *
Willin'/Don't Bogart That Joint (Live at The Rainbow, London, (8/2/77) *
Feats Don't Fail Me Now (Live at The Rainbow, London, (8/2/77) *
Rocket In My Pocket (Live at The Rainbow, London, (8/2/77)
Spanish Moon (Live at The Rainbow, London, (8/2/77) *
A Apolitical Blues (Live at The Rainbow, London, (8/2/77) *
Teenage Nervous Breakdown (Live at The Rainbow, London, (8/2/77) *

*previously unreleased

CD 7: Live at Lisner Auditorium, Washington, D.C. (8/10/77)

Walkin' All Night (Live at Lisner Auditorium, Washington, D.C. (8/10/77)*
Red Streamliner (Live at Lisner Auditorium, Washington, D.C. (8/10/77)*
Fat Man In The Bathtub (Live at Lisner Auditorium, Washington, D.C. (8/10/77)
Day At The Dog Races (Live at Lisner Auditorium, Washington, D.C. (8/10/77)*
All That You Dream (Live at Lisner Auditorium, Washington, D.C. (8/10/77)
On Your Way Down (Live at Lisner Auditorium, Washington, D.C. (8/10/77)
Time Loves A Hero (Live at Lisner Auditorium, Washington, D.C. (8/10/77)*
Day Or Night (Live at Lisner Auditorium, Washington, D.C. (8/10/77)*
Skin It Back (Live at Lisner Auditorium, Washington, D.C. (8/10/77)*

*previously unreleased

CD 8: Live at Lisner Auditorium, Washington, D.C. (8/10/77)

Oh Atlanta (Live at Lisner Auditorium, Washington, D.C. (8/10/77)
Old Folks Boogie (Live at Lisner Auditorium, Washington, D.C. (8/10/77) *
Dixie Chicken (Live at Lisner Auditorium, Washington, D.C. (8/10/77) *
Tripe Face Boogie (Live at Lisner Auditorium, Washington, D.C. (8/10/77) *
Feats Don't Fail Me Now (Live at Lisner Auditorium, Washington, D.C. (8/10/77) *
Rocket In My Pocket (Live at Lisner Auditorium, Washington, D.C. (8/10/77) *
Sailin' Shoes (Live at Lisner Auditorium, Washington, D.C. (8/10/77) *
Teenage Nervous Breakdown (Live at Lisner Auditorium, Washington, D.C. (8/10/77) *

*previously unreleased