 News
Lulu / Gold – new compilation
Generous 3CD set and a single vinyl LP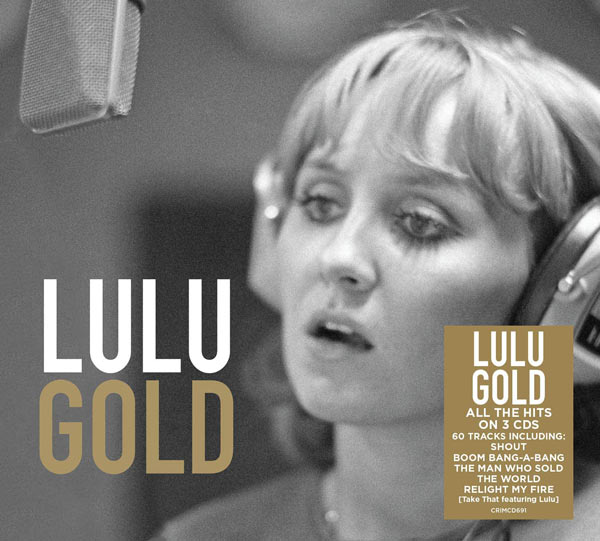 May sees the release of Lulu Gold, a new best of that offers 60 tracks across three CDs and a more limited selection on one vinyl record.

The triple CD package works its way through the various eras. It starts with 'Shout', her cover of the Isley Brothers song, then takes in her hits for EMI including 'To Sir, With Love', 'Boom Bang-a-Bang', the Bond theme, 'The Man With The Golden Gun' (not a hit) and the David Bowie-produced 'Watch That Man' and 'The Man Who Sold The World' (which reached #3 in the UK singles chart). As you might expect, there's a fair amount of less familiar tracks in between but hits started again for Lulu in the 1990s with 'Independence' and her 'Relight My Fire', her 1993 duet with Take That that took her to the top of the UK chart for the first (and so far, only) time.
If you think 60 tracks is more Lulu than any man (or woman) can possibly want, the vinyl takes things in the other direction, brutally condensing Lulu's career down to just 13 tracks, and declaring that only ONE SONG is good enough to represent the last 47 years ('Relight My Fire')!
Gold comes with a pleasing black and while cover image and displeasing typography. It is released on 7 May 2021.
Compare prices and pre-order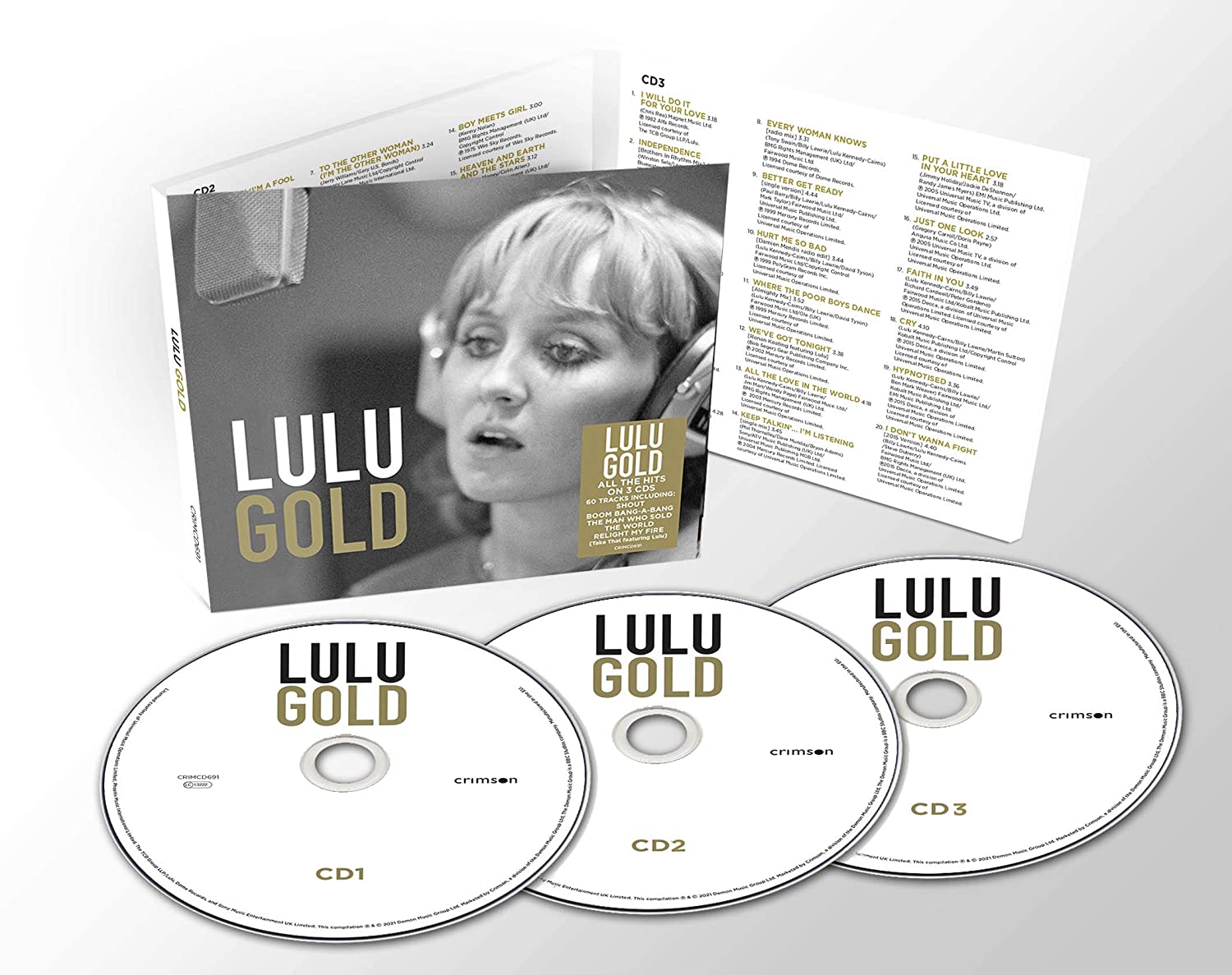 Compare prices and pre-order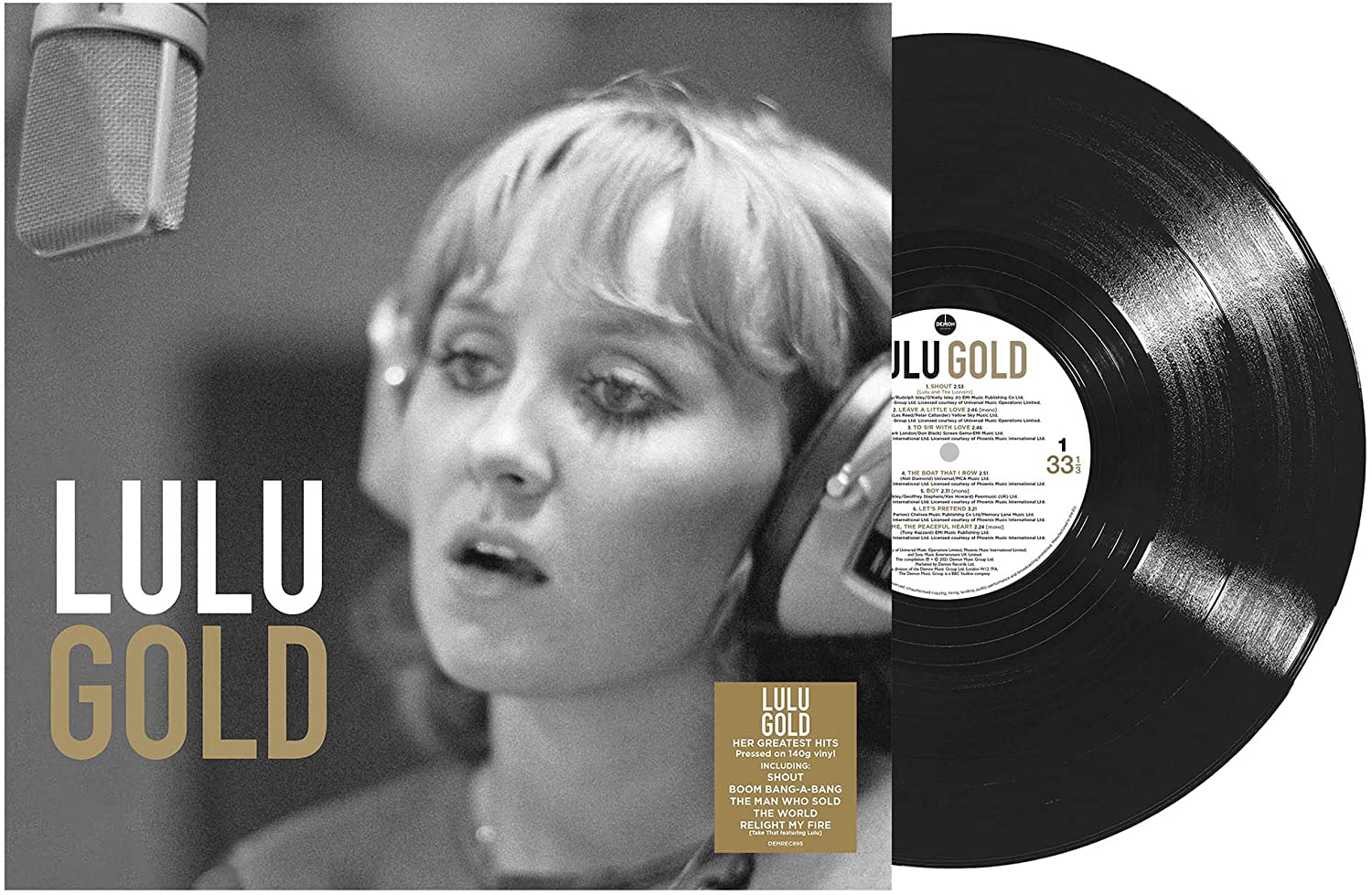 Lulu
Lulu Gold - black vinyl LP