 News
Manic Street Preachers / Know Your Enemy reissue
'Remixed and reconstructed'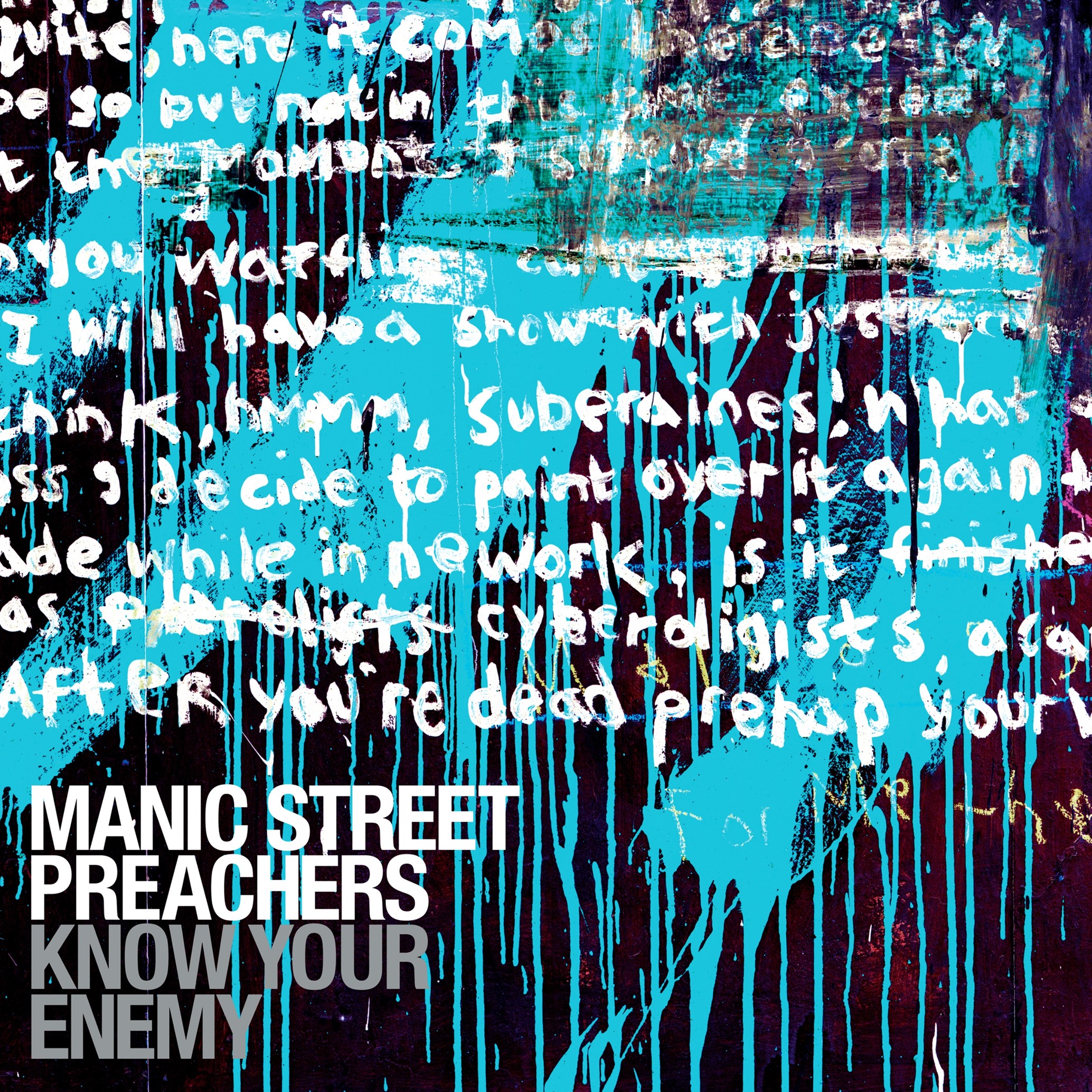 When 1 becomes 2: the Manics sixth album is reconstructed as two albums
The Manic Street Preachers will reissue their 2001 album Know Your Enemy this September with CD and vinyl formats offering 'remixed and reconstructed' editions to form two separate albums, as was the original plan.
After the success of 1998's This Is My Truth Tell Me Yours the band planned to follow up with two distinct long-players: an aggressive, rapid fire return to their roots called Solidarity and Door To The River, a more conciliatory,
reflective collection. They got cold feet and ultimately issued Know Your Enemy which was commercially a successful album (reaching #2 in the UK and delivering four top 20 singles), but something of a fudge creatively, forcing often conflicting ideas to sit side by side on the same record.
Reissuing the album gave the band the opportunity to revisit the original concept and indeed Nicky Wire found the original tapes of Solidarity and Door To The River that he'd made up in the studio during recording. He put forward the idea of recreating them and James Dean Bradfield agreed on the condition that he could remix the entire record with the band's longtime studio partner Dave Eringa. The new mixes lose extraneous studio effects and digital noise from the Solidarity songs and strip away orchestration and embellishment from the tracks that made up Door To The River.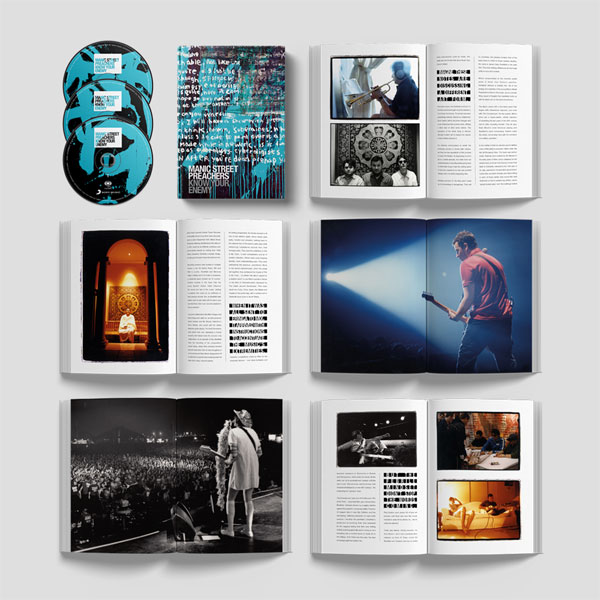 The reissue now offers both albums, as originally conceived. On the 3CD deluxe edition they are appended with bonus outtakes, unused mixes by Tom Lord-Alge and tracks featured on the original Know Your Enemy that aren't on the two restructured albums. There is also a bonus CD full of demos. The 2CD edition features the same audio on discs one and two, but loses the demos CD
The 2LP vinyl edition offers the two albums with no bonus tracks (Door To The River is a 10-track record while Solidarity is 12 tracks). All formats feature previously unseen photos from the recording sessions taken by regular collaborator Mitch Ikeda.
This remixed and reconstructed edition of Know Your Enemy will be released on 9 September 2022. Some signed editions are available via the band's store but only if you buy a bundle.
Compare prices and pre-order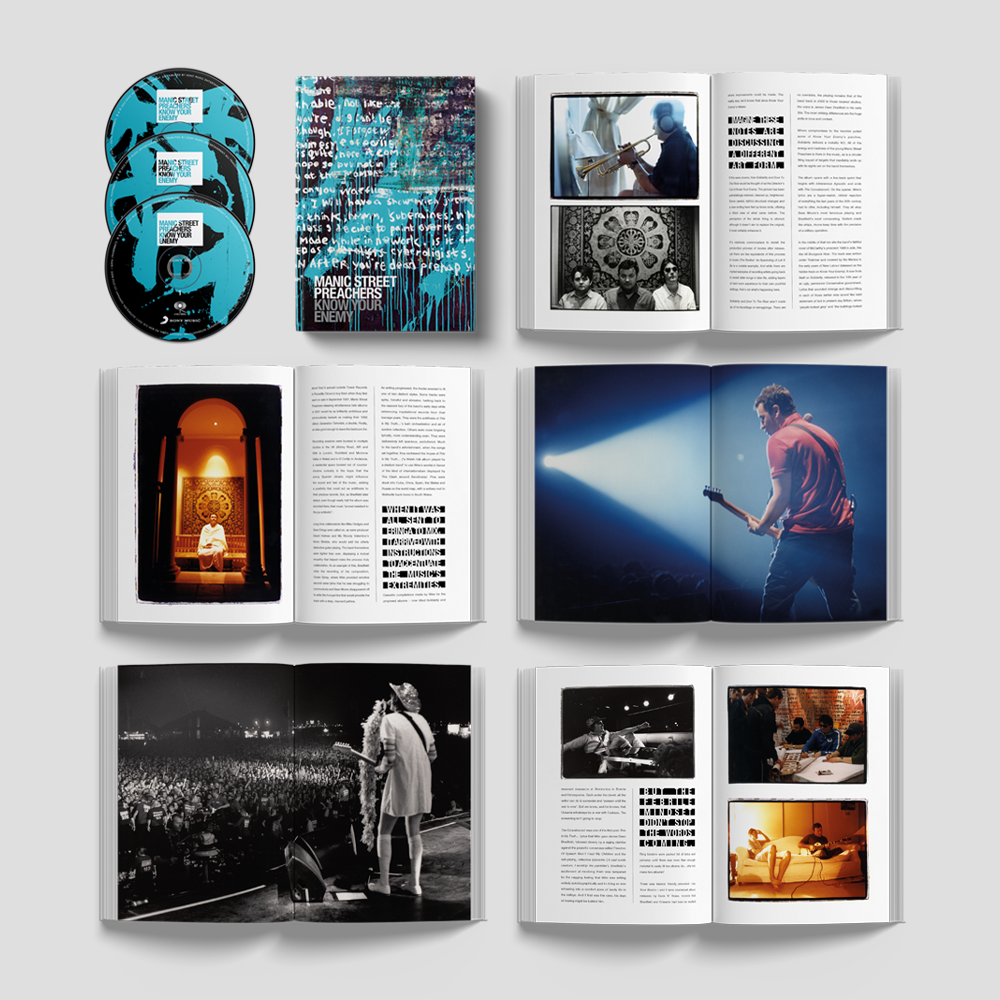 Manic Street Preachers
Know Your Enemy - 3CD deluxe edition
Compare prices and pre-order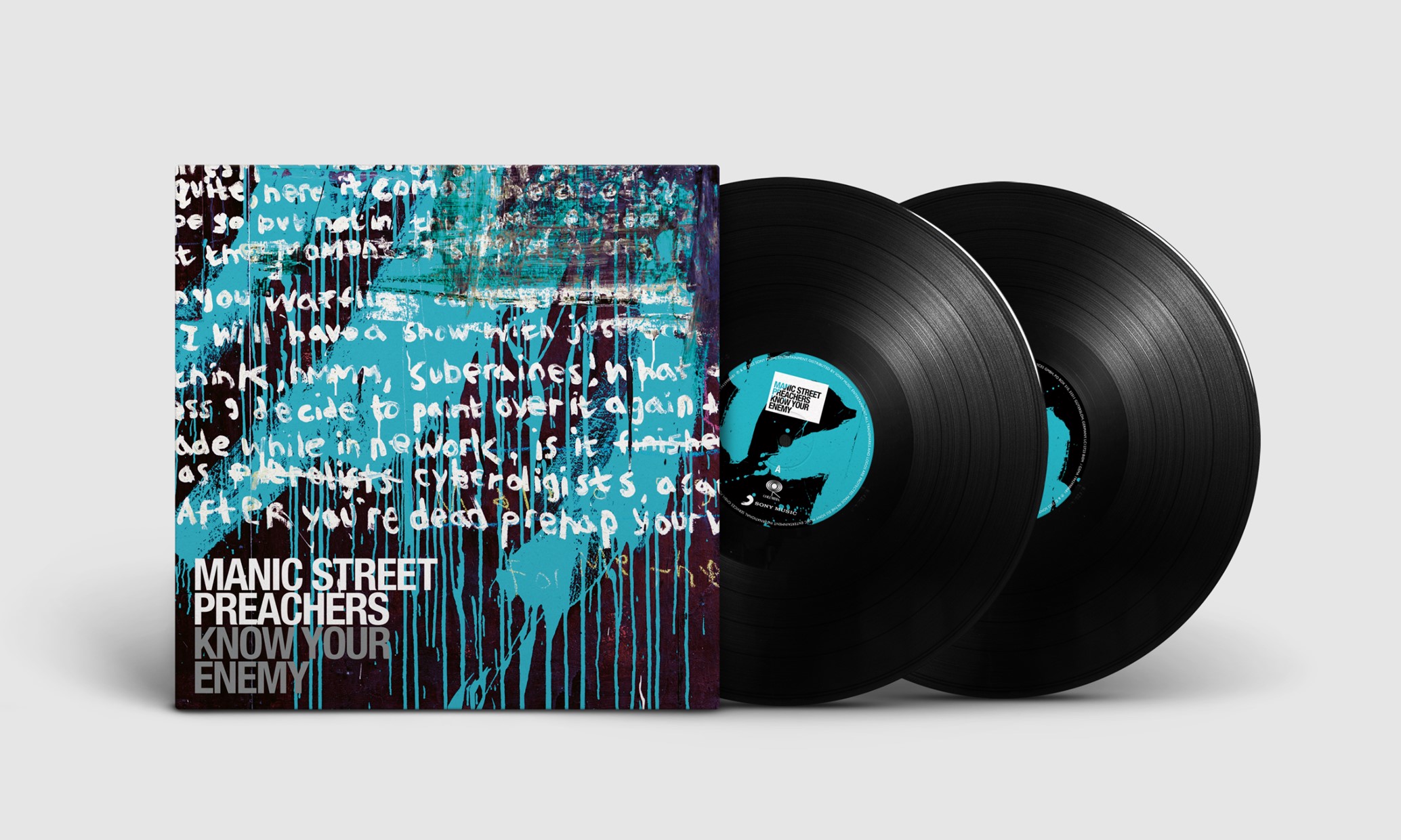 Manic Street Preachers
Know Your Enemy - 2LP vinyl reissue
Compare prices and pre-order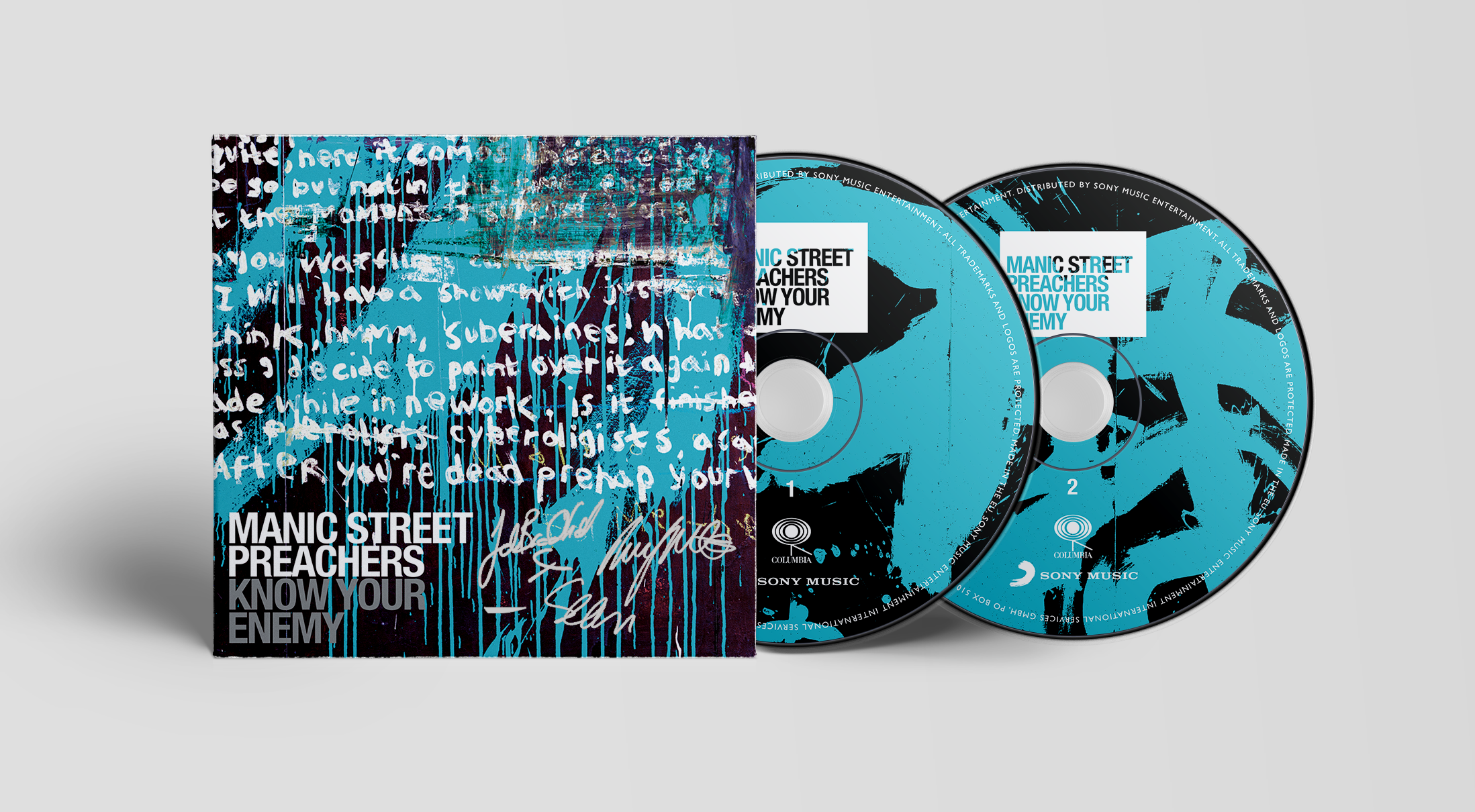 Manic Street Preachers
Know Your Enemy - 2CD edition
Tracklisting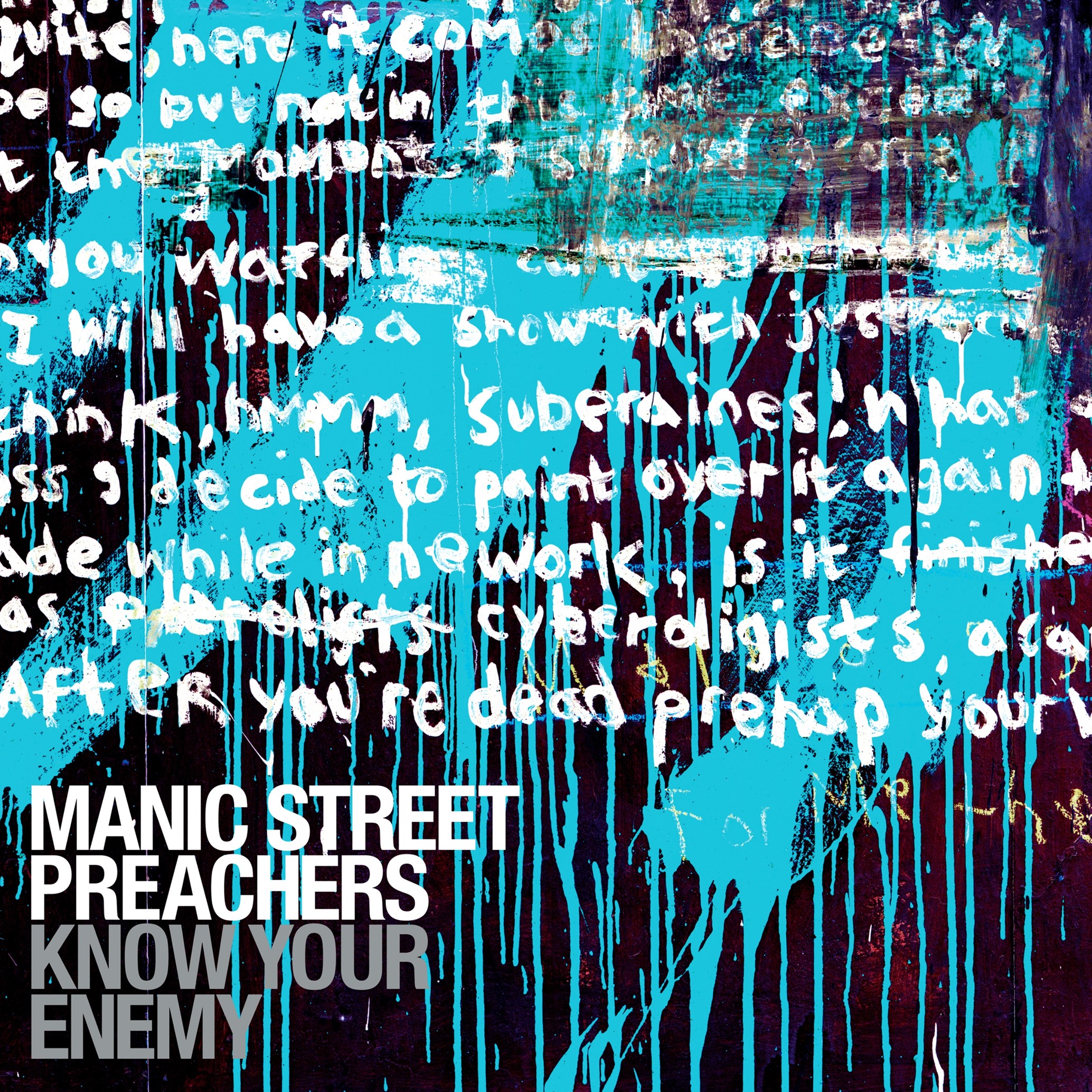 Know Your Enemy Manic Street Preachers
/
reissue
CD 1: Door to the River

The Year of Purification
Ocean Spray
So Why So Sad (Avalanches Sean Penn Mix)
Door To The River
Rosebud
Just a Kid
His Last Painting
Let Robeson Sing
Groundhog Days
Epicentre

Bonus tracks

His Last Painting (LA Mix)
Epicentre (TLA Mix)
So Why So Sad (Original KYE Version)
Royal Correspondent

CD 2: Solidarity

Intravenous Agnostic
Found That Soul (TLA Mix)
We Are All Bourgeois Now
Freedom of Speech Won't Feed My Children
The Convalescent
Baby Elian
Masses Against The Classes
My Guernica
Studies In Paralysis
Dead Martyrs
Wattsville Blues
Miss Europa Disco Dancer

Bonus tracks

Fear Of Motion
Pedestal
Didn't My Lord Deliver Daniel
Locust Valley
Masking Tape
Ballad of the Bangkok Novotel

CD 3: Demos

Ocean Spray (Studio Demo)
So Why So Sad (Cassette Demo)
Door To The River (Cassette Demo)
His Last Painting (Air Version Home Cassette Demo)
Let Robeson Sing (Home Cassette Demo)
Groundhog Days (Home Cassette Demo)
Epicentre (Cassette Demo)
Intravenous Agnostic (Home Cassette Demo)
Freedom Of Speech Won't Feed
My Children (Studio Demo)
The Convalescent (Studio Rehearsal Demo)
His Last Painting Baby Elian (Studio Demo)
Masses Against The Classes (Studio Demo)
My Guernica No 1 (Home Acoustic Demo)
My Guernica (Studio Demo)
Dead Martyrs (Home Cassette Demo)
Wattsville Blues (Home Cassette Demo)

CD 1: Door to the River

The Year of Purification
Ocean Spray
So Why So Sad (Avalanches Sean Penn Mix)
Door To The River
Rosebud
Just a Kid
His Last Painting
Let Robeson Sing
Groundhog Days
Epicentre

Bonus tracks

His Last Painting (LA Mix)
Epicentre (TLA Mix)
So Why So Sad (Original KYE Version)
Royal Correspondent

CD 2: Solidarity

Intravenous Agnostic
Found That Soul (TLA Mix)
We Are All Bourgeois Now
Freedom of Speech Won't Feed My Children
The Convalescent
Baby Elian
Masses Against The Classes
My Guernica
Studies In Paralysis
Dead Martyrs
Wattsville Blues
Miss Europa Disco Dancer

Bonus tracks

Fear Of Motion
Pedestal
Didn't My Lord Deliver Daniel
Locust Valley
Masking Tape
Ballad of the Bangkok Novotel

LP 1: Door to the River

Side 1

The Year of Purification
Ocean Spray
So Why So Sad (Avalanches Sean Penn Mix)
Door To The River
Rosebud

Side 2

Just a Kid
His Last Painting
Let Robeson Sing
Groundhog Days
Epicentre

LP 2: Solidarity

Side 1

Intravenous Agnostic
Found That Soul (TLA Mix)
We Are All Bourgeois Now
Freedom of Speech Won't Feed My Children
The Convalescent
Baby Elian

Side 2

Masses Against The Classes
My Guernica
Studies In Paralysis
Dead Martyrs
Wattsville Blues
Miss Europa Disco Dancer