 News
Marianne Faithfull / Dangerous Acquaintances limited white vinyl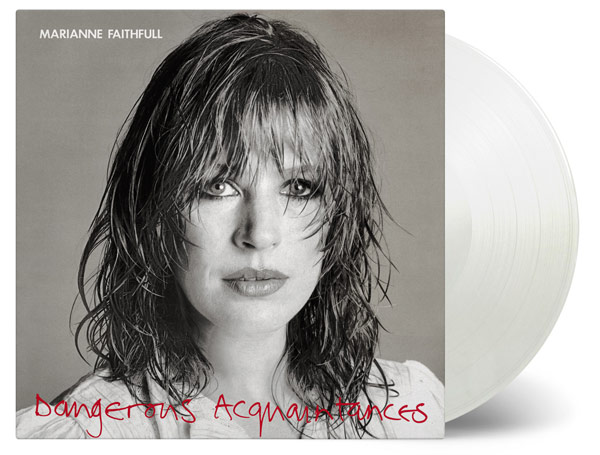 Music on Vinyl are to reissue Marianne Faithfull's 1981 album Dangerous Acquaintances, initially as a limited white vinyl pressing.

The follow-up to 1979's Broken English, Dangerous Acquaintances was seen as a more mainstream rock offering and amongst its nine tracks was 'For Beauty's Sake', a number co-written with Steve Winwood.
This new white vinyl is limited to 1000 units and they are individually numbered pressings. It's released on 5 April 2019 and can be ordered on the SDE shop via this link or using the button below.
SIDE A
1. Sweetheart
2. Intrigue
3. Easy In The City
4. Strange One
5. Tenderness
SIDE B
1. For Beauty's Sake
2. So Sad
3. Eye Communication
4. Truth, Bitter Truth