 News
Marillion / Seasons End deluxe edition
Vinyl and CD editions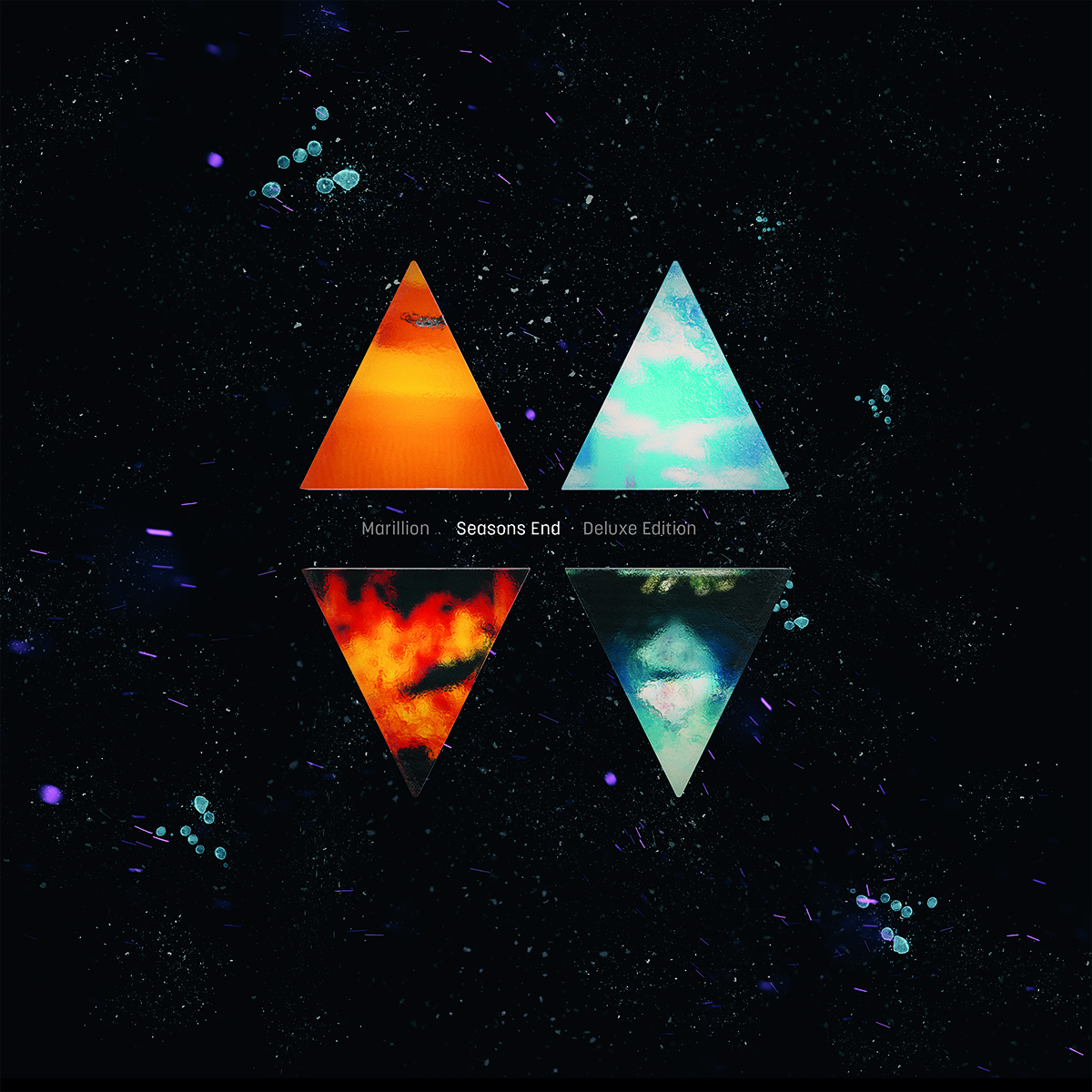 Marillion's fifth studio album, Seasons End, is being reissued as multi-disc CD and vinyl deluxe editions, in May.
The 1989 album was the first with vocalist Steve Hogarth, who replaced Fish, and it includes the single 'Hooks in You' which reached No. 30 in September 1989.
Both deluxe editions feature new cover art and the 3CD+blu-ray version offers a new stereo remix of Seasons End by Michael Hunter and the 2022 'Live in Leicester' Sunday night concert from the Marillion Weekend, which included the album performed in it's entirety.
The blu-ray in this set is packed with content and features a 5.1 mix of the album, B-sides and bonus tracks (including demos), a 'Bootleg Mix' of the 1990 concerts in Montreal, an 85-minute making-of-the-album documentary called Seasons Change, the full From Stoke Row To Ipanema documentary, the Rock Steady live performance and the promotional videos for 'Hooks In You', 'Easter', and 'The Uninvited Guest'. Phew!
A 5LP vinyl deluxe edition offers the stereo remix and the 2022 concert across 10 sides of vinyl.
Seasons End will be reissued on 19 May 2023. The band's official site is offering signed A4 prints with orders of this reissue.
Compare prices and pre-order
Marillion
Seasons End - 3CD+blu-ray deluxe
Compare prices and pre-order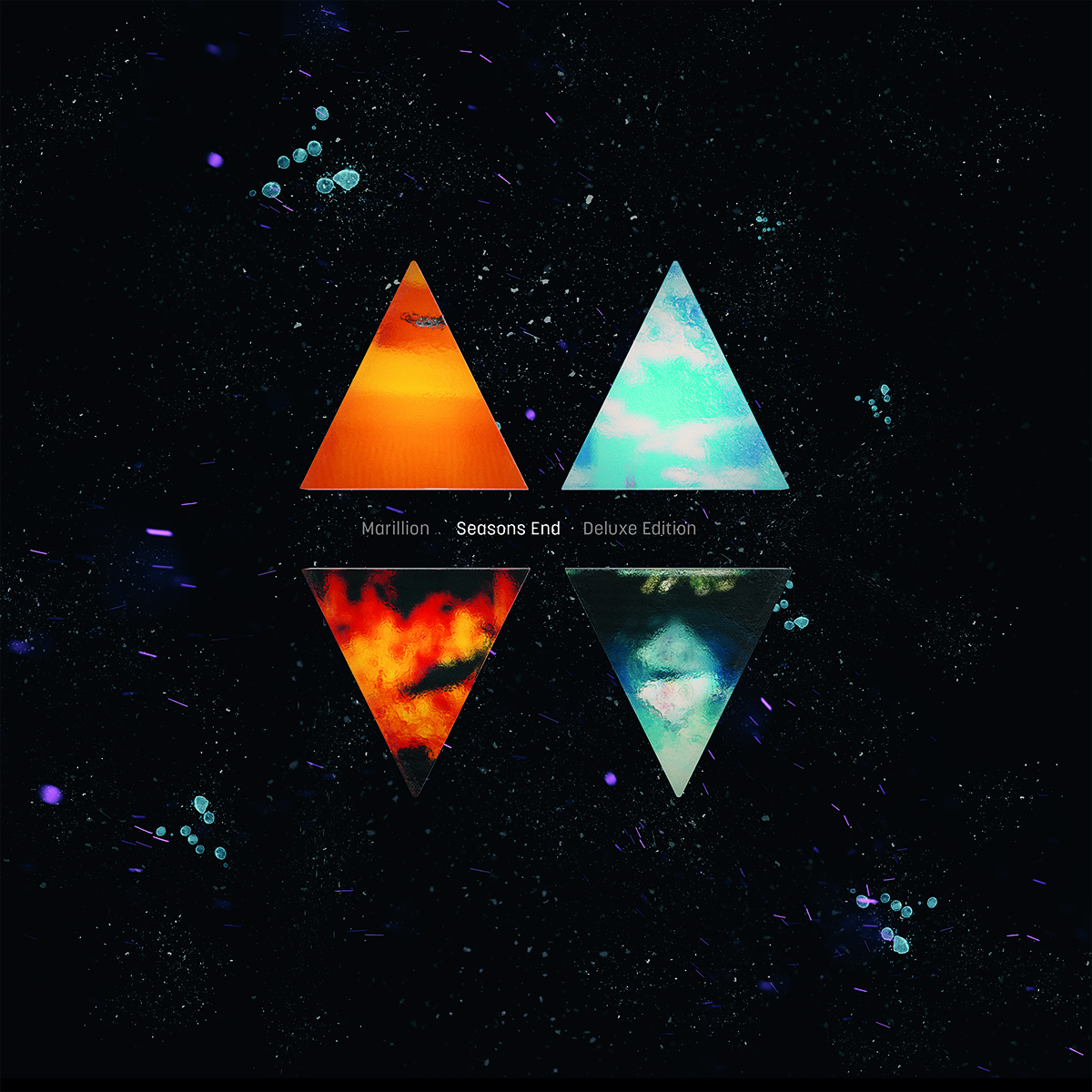 Marillion
Seasons End - 5LP vinyl box set
Tracklisting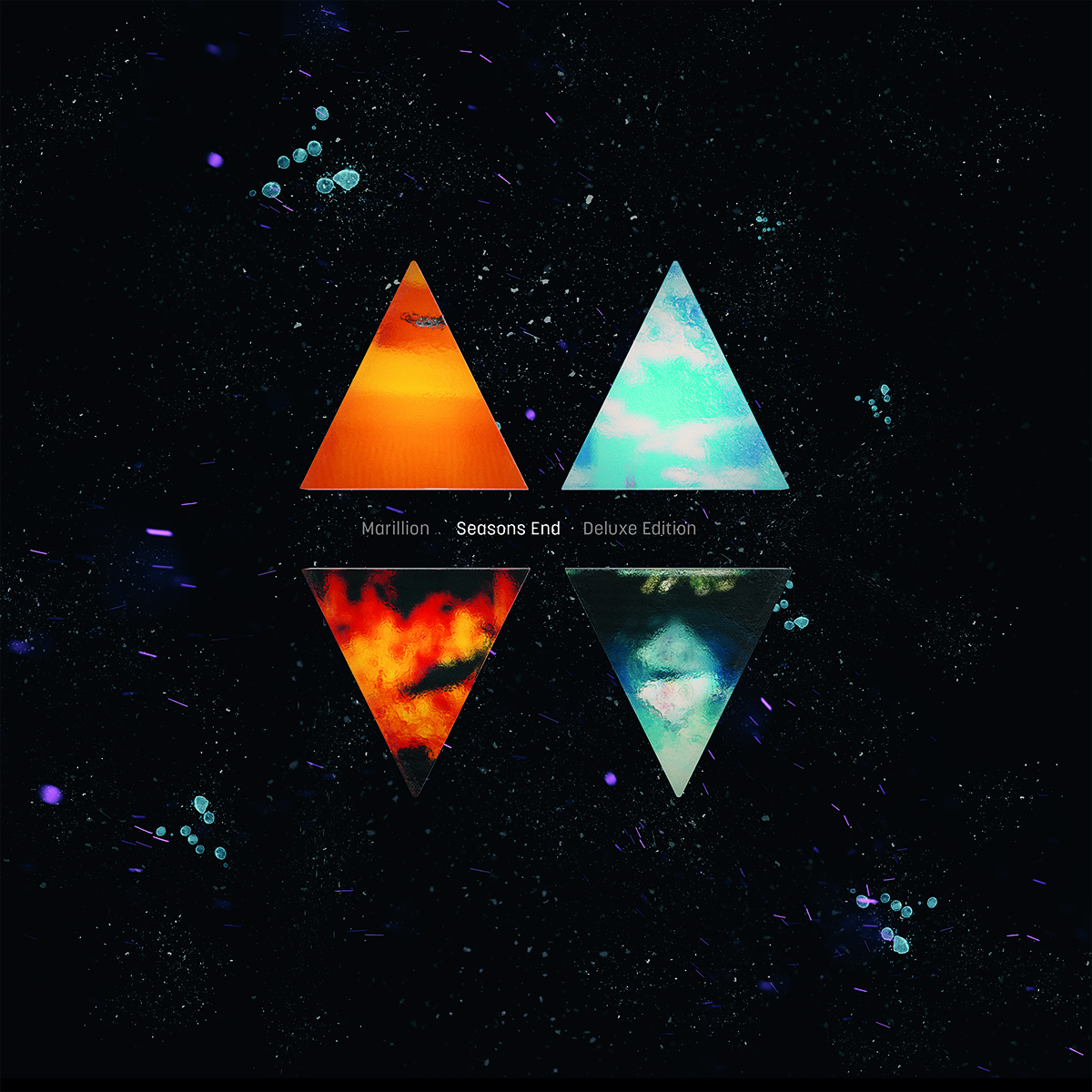 Seasons End Marillion
/
CD 1: 2023 MICHAEL HUNTER REMIX

The King Of Sunset Town
Easter
The Uninvited Guest
Seasons End
Holloway Girl
Berlin
After Me
Hooks In You
The Space

CD 2: Live in Leicester 2022

The King Of Sunset Town
Easter
The Uninvited Guest
Seasons End
Holloway Girl
Berlin
After Me
The Release
Hooks In You
The Space

CD 3: Live in Leicester 2022

Gaza
The Leavers

Blu-ray

Seasons End (2023 Remix) – 48/24 Stereo LPCM
Seasons End (2023 Remix) – DTS-HD Master Audio 5.1
Seasons End (2023 Remix) – 48/24 5.1 LPCM
Strings Groove (Dalnagar Castle August 1988)
Strings Groove With Synths (Dalnagar Castle August 1988)
Amsterdam (The Space Demo, 1989)
Easter (Demo, 1989)
Hooks In You (Early Version 1989)
At The End Of The Day (The Release Early Version, 1989)
Sunset Town (M8 Idea, h Dictaphone, 1989)
The Uninvited Guest (12″ Mix)
The Bell in the Sea
The Release
The King Of Sunset Town (Demo)
Holloway Girl (Demo)
Seasons End (Demo)
The Uninvited Guest (Demo)
Berlin (Demo)
Bell In The Sea (Demo)
Seasons Change (Documentary)
From Stoke Row To Ipanema
Rock Steady Concert Film
Montreal Bootleg (Le Spectrum, 2nd / 3rd February 1990)
Hooks In You (Promo Video)
Easter (Promo Video)
The Uninvited Guest (Promo Video)