 News
Martyn Ware / Electronically Yours Vol 1: My Autobiography
Signed copies available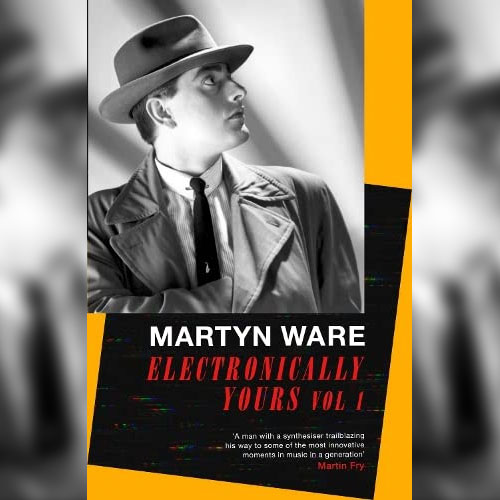 The Human League and Heaven 17's Martyn Ware will publish his autobiography in August.
In Electronically Yours Vol 1: My Autobiography Martyn takes us through his route to stardom; from his austere upbringing in various council houses and close teenage friendship with former-bandmate Phil Oakey; his success with Glenn Gregory and Ian Craig Marsh with Heaven 17 and and his production career, with the likes of Tina Turner and Terence Trent D'Arby (now Sananda Maitreya).
A proud socialist, Martyn also writes about politics in the book – how he sees it as a soulful, personal, moral duty – and its role in his music creation and Britain today. With charming meditations on culture, humour, travel and sport, Martyn also shares his love of 60s films, explains why Venice is the most beautiful city in the world, and reveals how Sheffield Wednesday has forever been his first and eternal passion.

The book is said to be full of "amusing anecdotes, raw confessions, and moving reflections of a life well and truly lived at the height of the music industry".
Electronically Yours Vol 1: My Autobiography will be published on 25 August 2022 via LIttle Brown imprint Constable & Robinson. SIGNED copies are available in the UK via Rough Trade and come with some exclusive postcards.
Compare prices and pre-order
Ware, Martyn
Electronically Yours: Vol. I: My Autobiography: 1