 News
Matthew Sweet / Girlfriend pink vinyl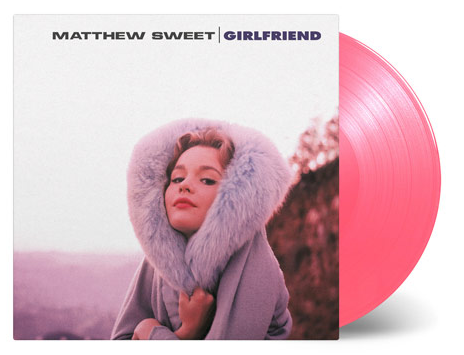 Matthew Sweet's 1991 album Girlfriend is being reissued as a limited pink vinyl pressing via Music On Vinyl.

The album is widely regarded as a career highlight and features the talents of a fine set of musicians including Lloyd Cole, Robert Quine and Fred Maher, amongst others.
Recorded in 1990 following his divorce, Girlfriend was Sweet's third long-player and singles Divine Intervention and the title track are fairly representative of what's on offer.
Intervention Records have recently brought out a 2LP expanded edition of this album, although it's not particularly easy to get hold of in the UK (Pledge did list these for a while, but given the recent issues, best to steer clear of them).
This pink vinyl edition is limited to 1000 numbered units and comes with a six-page insert. It's released on 5 April 2019 and you can pre-order from the SDE shop using this link or the button below.
Side 1
Divine Intervention
I've Been Waiting
Girlfriend
Looking At The Sun
Winona
Evangeline
Side 2
Day For Night
Thought I Knew You
You Don't Love Me
I Wanted To Tell You
Don't Go
Your Sweet Voice