 News
Mercury Rev / Snowflake Midnight deluxe edition
Five-CD deluxe with unreleased material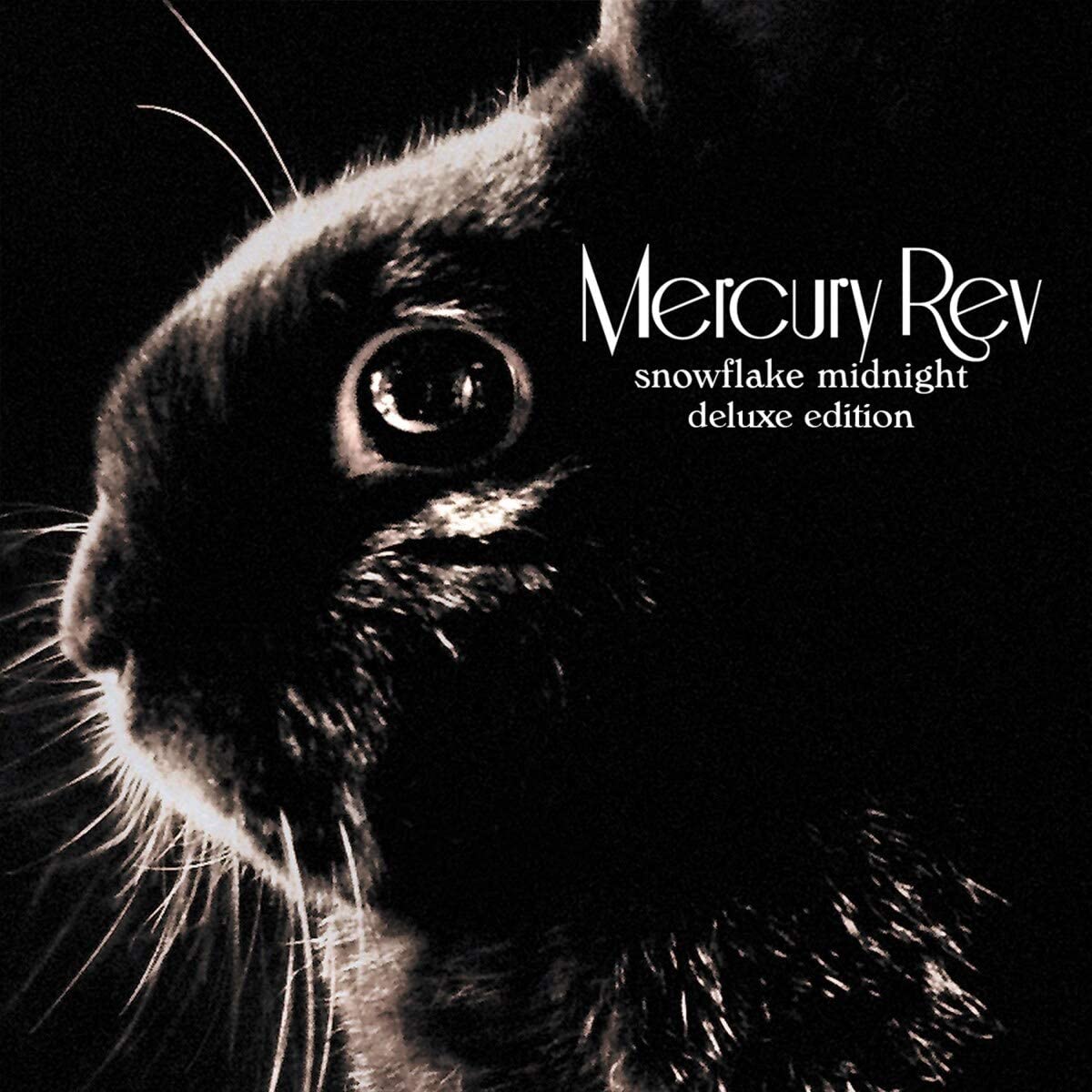 Snowflake Midnight, the 2008 album from Mercury Rev will be reissued as a five-CD deluxe edition next month.
It was the seventh album from the band from Buffalo, New York and followed The Secret Migration from 2005 and All Is Dream (2001). The group was formed in 1989 but crossed over in 1998 with the much acclaimed Deserter's Songs, which was a top 20 album in the UK.
The five-CD deluxe of Snowflake Midnight offers the original album on CD, a second disc of previously unissued outtakes, entitled Hymn Of The Heavenly Snowflake, a third disc called Snowflakes From A Train (more unheard material from the era) and a fourth CD of live material (previously unreleased). The fifth and final disc is Strange Attractor, what the band call the "silver astral sister" to the main album. This instrumental album was made available at the time on a limited edition 2LP set of Snowflake Midnight and as a download, but gets its CD debut on this new deluxe edition. Four bonus remixes from an old 12-inch EP are added.
This reissue is presented as a hardcover book edition and includes original album lyrics and new sleeve-notes by Martin Aston (Benz Mercedes, was clearly unavailable…). As with the other recent Mercury Rev reissues, this is "compiled and coordinated" by the band's Jonathan Donaghue and Sean 'Grasshopper' Mackowiak.
Snowflake Midnight is reissued on 25 June 2021.
Compare prices and pre-order
Mercury Rev
Snowflake Midnight: 5CD Deluxe Edition
Tracklisting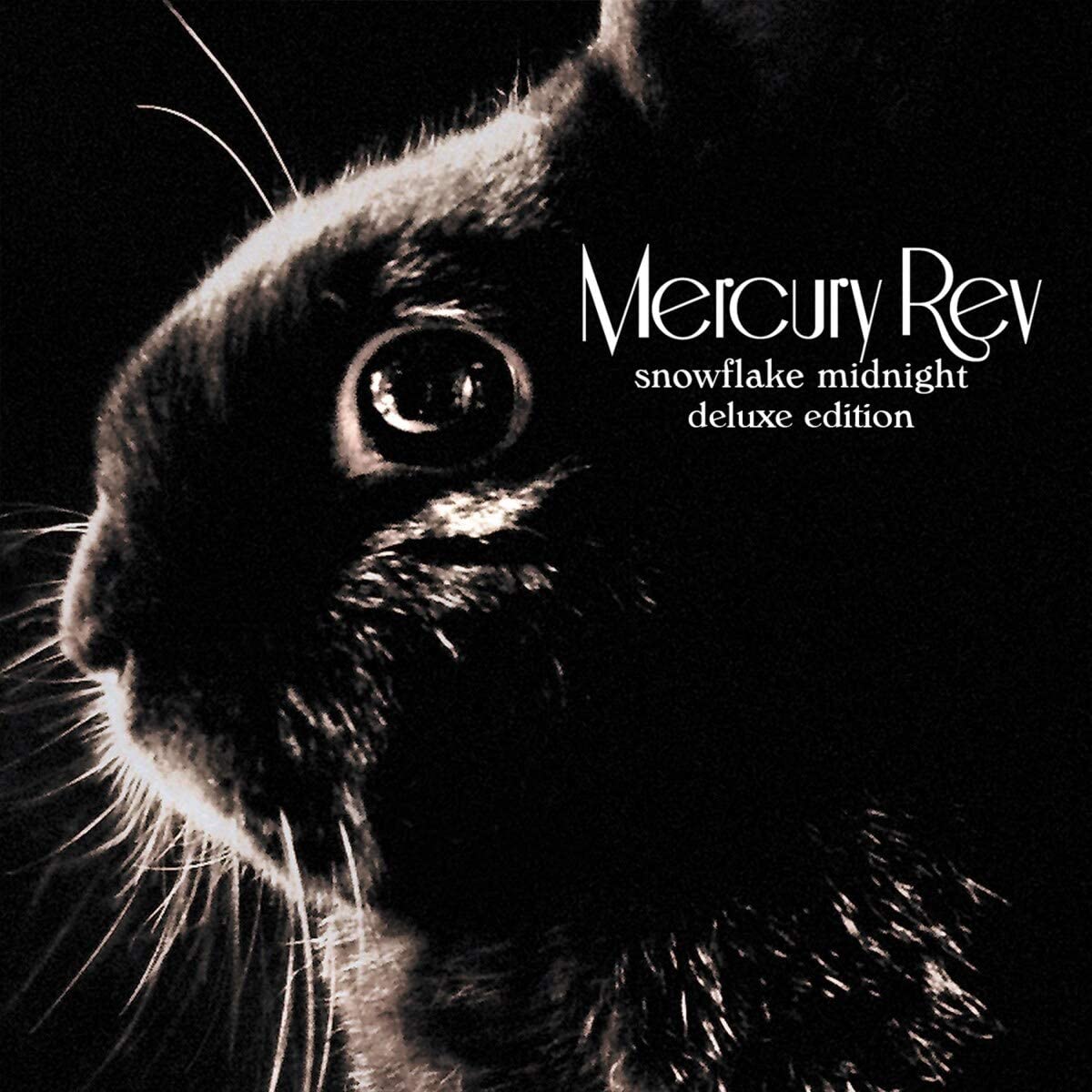 Snowflake Midnight Mercury Rev
/
5CD deluxe edition
SNOWFLAKE IN A HOT WORLD
BUTTERFLY'S WING
SENSES ON FIRE
PEOPLE ARE SO UNPREDICTABLE (THERE'S NO BLISS LIKE HOME)
OCTOBER SUNSHINE
RUNAWAY RAINDROP
DREAM OF A YOUNG GIRL AS A FLOWER
FARAWAY FROM CARS
A SQUIRREL AND I (HOLDING ON… AND THEN LETTING GO)

1. IS THAT YOU?
TRIUMPHANT ELEPHANT
EVENING DELIGHT
THE WITCHES OF MINK HOLLOW
LULLABY FOR LEGS DIAMOND
UPSTAIRS AT THE CONTINENTAL
BRAINWAVE CONCERTO #12 ATJOHN ZORN'S PLACE
CFNY IN THE MID EIGHTIES (SOUNDS LIKE)
THE RECURRING DREAM OF MARV LEVY
BELLES OF KINGSTON
THE FLYING SAUCER
REMEMBER THAT TIME WHEN WE …

SATURDAY IN THE DARK
THE FALL OF SOPHIA
MAYOR IN A CATHOUSE
THE GIANT COURTHOUSE SCREW
4AM TRAINS ACROSS KINGSTON
FLASHBACK AND FREEDOM
STEPPING IN AND STEPPING OUT
LAST TRAIN TO POUGHKEEPSIE

SNOWFLAKE IN A HOT WORLD
OCTOBRE SUNSHINE
YOU'RE MY QUEEN
PEOPLE ARE SO UNPREDICTABLE
BUTTERFLY'S WING
DREAM OF A YOUNG GIRL AS A FLOWER
THE DARK IS RISING
SENSES ON FIRE

LOVE IS PURE
TAKEN UP INTO CLOUDS, CHANGED, AND RAINED DOWN
PURE JOIE DE LA SOLITUDE
PERSISTENCE AND THE APIS MELLIFERA
FABLE OF A SILVER MOON
LOOP, LISSE, LOOP
IN MY HEART A STRANGE ATTRACTOR
INCIDENT ON ABEEL STREET
AF DEN FADER KOMMER DEN SOL
BECAUSE BECAUSE BECAUSE
NOCTURNE FOR NORWOOD
 BUTTERFLY'S WING (ISAN ALIEN ADOPTION REMIX)
SENSES ON FIRE (FUJIYA AND MIYAGI REMIX)
BUTTERFLY'S WING (CARLOS ANTHONY MOLINA "4 ON THE FLUX" MIX)
SENSES ON FIRE (HOLDEN MIX)