 News
Moloko / Do You Like My Tight Sweater? Limited 2LP coloured vinyl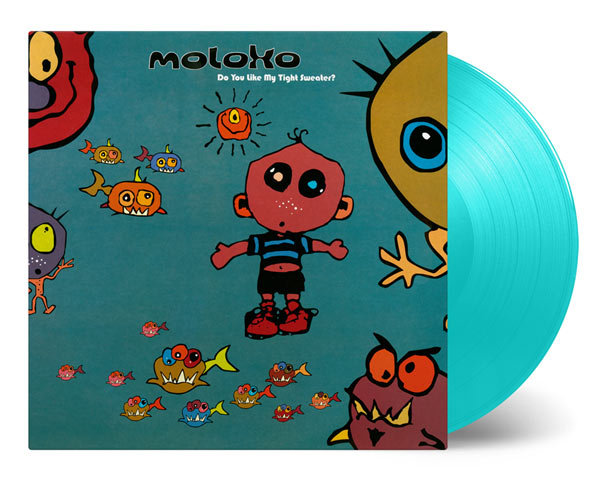 Moloko's 1995 album Do You Like My Tight Sweater? will be reissued as a limited 2LP coloured vinyl pressing in August.

The dance/electronica duo's debut featured the singles 'Dominoid' and 'Fun for Me'  with the latter sneaking into the UK top 40 when it was re-released in 1996.
This new 2LP turquoise vinyl is limited to 3,000 units worldwide and comes courtesy of Music On Vinyl who will work through the group's catalogue in similar fashion during 2019.
Do You Like My Tight Sweater? will be released on 30 August 2019 and can be pre-ordered via the SDE shop using this link or the button below.
Side A
1. Fun For Me
2. Tight Sweater
3. Day For Night
4. I Can't Help Myself
5. Circus
Side B
1. Lotus Eaters
2. On My Horsey
3. Dominoid
Side C
1. Party Weirdo
2. Tubeliar
3. Ho Humm
4. Butterfly 747
5. Dirty Monkey
Side D
1. Killa Bunnies
2. Boo
3. Where Is The What If The What Is In Why?
4. Who Shot The Go Go Dancer?