 News
More Felt deluxe reissues on CD & vinyl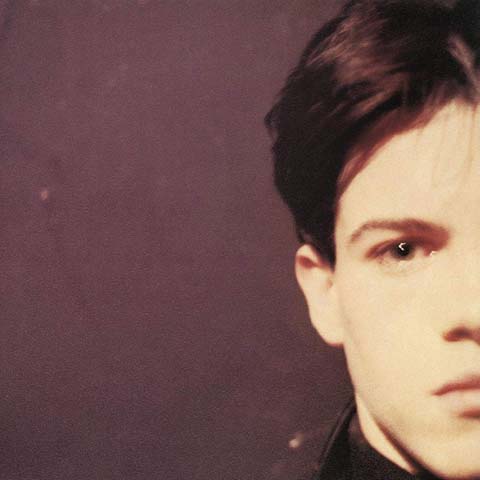 The final five albums • More CD box sets and gatefold vinyl
Cherry Red continue their reissue campaign for British indie band Felt as the band's final five albums scheduled to be reissued as CD box sets and on vinyl in September.

The albums in question are Forever Breathes The Lonely Word (1986), Poem of the River (1987), The Pictorial Jackson Review (1988), Train Above The City (1988) and Me And A Monkey On The Moon (1989).
As before, each long-player comes in two physical formats: A CD version – which comes in a bespoke seven-inch box, with a bonus seven-inch vinyl single, repro gig flyers, posters and badges – and a gatefold vinyl edition.
SDE reader feedback from the last phase would suggest that this approach is rather flawed, since CD fans don't necessarily want a seven-inch vinyl record which would likely be more appreciated by those choosing to buy the vinyl version of the album. The single and the 'bits' certainly add to the overall cost of what is ultimately one remastered album on CD.
All five Felt reissues are released on 21 September 2018.
Forever Breathes The Lonely Word
1.    Rain Of Crystal Spires
2.    Down But Not Yet Out
3.    September Lady
4.   Grey Streets
5.   All The People I Like Are Those That Are Dead
6.   Gather Up Your Wings And Fly
7.   A Wave Crashed On Rocks
8.   Hours Of Darkness Have Changed My Mind
Remastered by Kevin Metcalfe and Lawrence
seven-inch in CD box
Primitive Painters / Cathedral
Poem of the River
1.    Declaration
2.    Silver Plane
3.    She Lives By The Castle
4.    Stained Glass Windows In The Sky
5.    Riding On The Equator
6.    Dark Red Birds
Remastered by Kevin Metcalfe and Lawrence
seven-inch in CD box:
Ballad Of The Band / I Didn't Mean To Hurt You
The Pictorial Jackson Review
1.  Apple Boutique
2.  Ivory Past
3.  Until The Fools Get Wise
4.  How Spook Got Her Man
5. Bitter End
6.  Tuesday's Secret
7. Christopher Street
8.  Jewels Are Set In Crowns
9.   Under A Pale Light
10.  Don't Die On My Doorstep
Remastered by Kevin Metcalfe and Lawrence
seven-inch in CD box:
Rain Of Crystal Spires / I Will Die With My Head In Flames
Train Above The City
1.       Train Above The City
2.       On Weegee's Sidewalk
3.       Run Chico Run
4.       Press Softly On The Brakes Holly
5.       Spectral Morning
6.       Teargardens
7.       Book Of Swords
8.       Seahorses On Broadway
Remastered by Kevin Metcalfe and Lawrence
seven-inch in CD box:
The Final Resting Of The Ark / There's No Such Thing As Victory
Me And A Monkey On The Moon
1.    I Can't Make Love To You Anymore
2.    Mobile Shack
3.    Free
4.    Budgie Jacket
5.    Cartoon Sky
6.    New Day Dawning
7.   Down An August Path
8.   Never Let You Go
9.   She Deals In Crosses
10.   Get Out Of My Mirror
Remastered by Kevin Metcalfe and Lawrence
seven-inch in CD box:
Space Blues / Tuesday's Secret