 News
Mott The Hoople vinyl reissues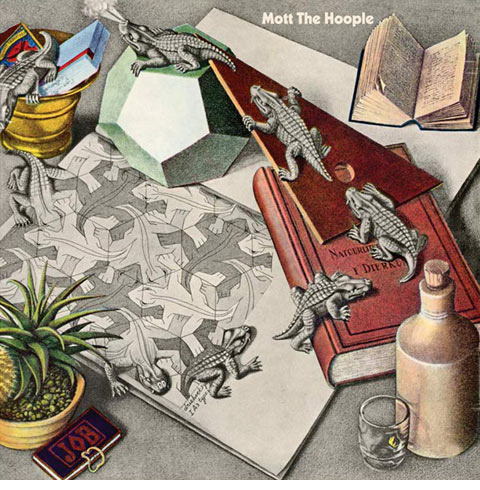 British rock band Mott The Hoople's first four albums are being reissued on vinyl next month.

These are the Island albums that were the focus of the extensive Mental Train six-CD box of last year. The four albums are Mott The Hoople (1969), Mad Shadows(1970), Wildlife (1970) and Brain Capers (1971).
Indeed, these have been cut from the Andy Pearce masters used for that box and the artwork replicates the original sleeves right down to the free eye mask in Brian Capers.
All four albums are released on black vinyl on 13 September 2019.
You might also like…
Mott The Hoople
Side A
1. You Really Got Me
2. At the Crossroads
3. Laugh at Me
4. Backsliding Fearlessly
Side B
5. Rock and Roll Queen
6. Rabbit Foot and Toby Time
7. Half-Moon Bay
8. Wrath and Wroll
Mad Shadows
1. Thunderbuck Ram
2. No Wheels to Ride
3. You Are One of Us
4. Walking with A Mountain
5. I Can Feel
6. Threads of Iron
7. When the Mind's Gone
Wildlife
Side A
1. Whiskey Women
2. Angel of Eighth Avenue
3. Wrong Side of The River
4. Waterlow
5. Lay Down
Side B
6. It Must Be Love
7. The Original Mixed Up Kids
8. Home Is Where I Want to Be
9. Keep A-Knockin
Brain Capers
Side A
1. Death May Be Your Santa Claus
2. Your Own Backyard
3. Darkness, Darkness
4. The Journey
Side B
5. Sweet Angeline
6. Second Love
7. The Moon Upstairs
8. The Wheel of The Quivering Meat Conception