 News
Neil Young / Official Release Series Volume 5
Freedom, Ragged Glory, Weld and Arc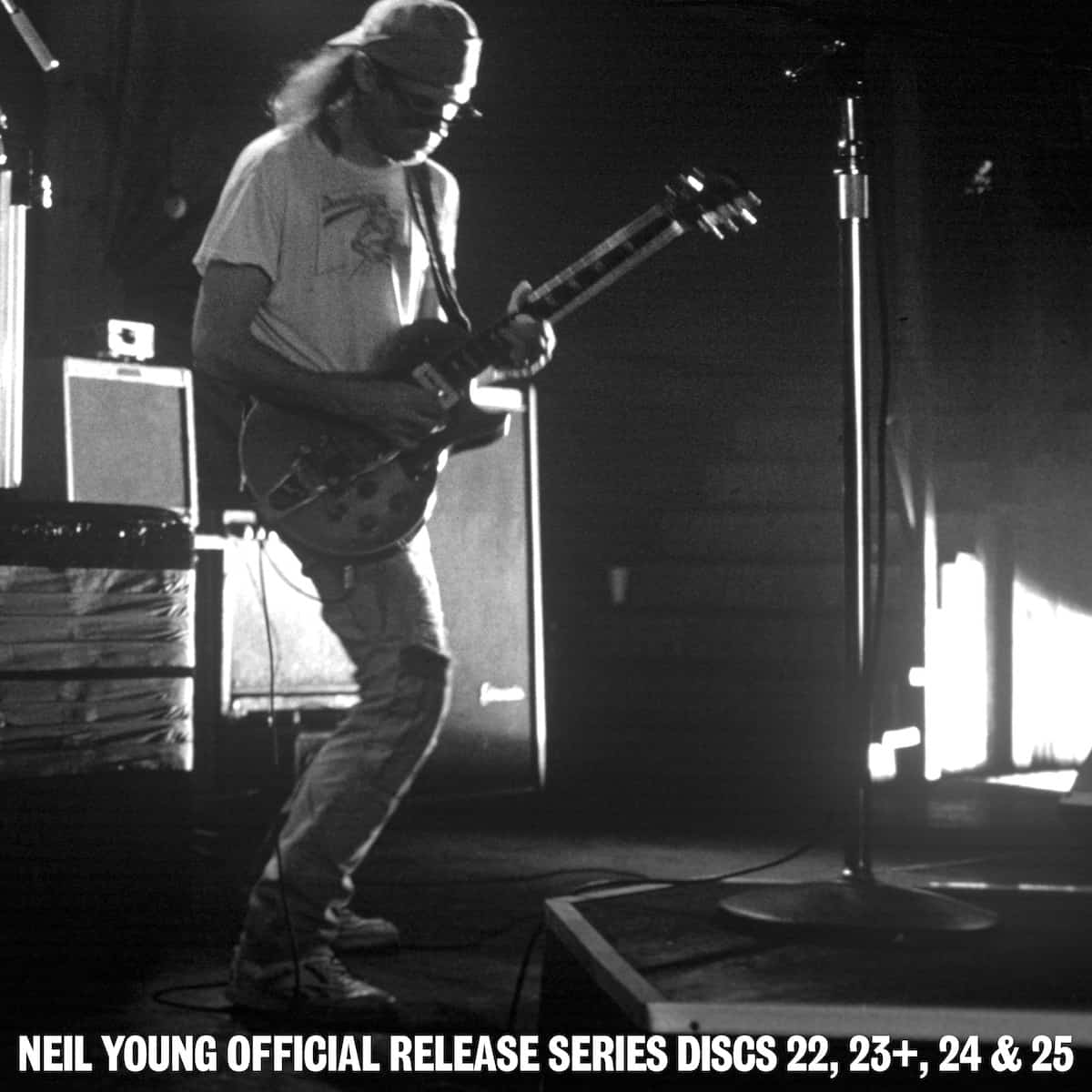 Neil Young continues his occasional Official Release Series box sets with a new volume (No 5) which brings together four albums released as the 1980s turned into the 1990s.
The albums are 1989's Freedom, Ragged Glory from 1990, the live album Weld and it's experimental companion, Arc (both 1991). These are discs 22, 23+, 24 and 25 in the series. The '+' for Ragged Glory indicates some bonus material which is two B-sides ('Interstate' and 'Don't Spook The Horse') and unreleased versions of 'Box Car' and 'Born To Run', the latter a 12-minute version.
The Freedom studio album relaunched Young's career to a certain degree and features a mix of musicians and sessions. It includes the NY anthem 'Rockin' in the Free World'. Ragged Glory saw Neil reunited with Crazy Horse and was recorded a Young's Broken Arrow Ranch in Northern California.
Live album Weld comprises performances recorded on the tour to promote the Ragged Glory album. It was originally issued as a 3-disc set with Arc, an experimental 35-minute outburst of feedback, improvisation, guitar solos and vocal fragments. This Official Release Series box marks the album's first release on vinyl.
There are two box sets. One is a 9LP offering (pressed on 180g black vinyl) with Freedom as a 2LP set, Ragged Glory and Weld as 3LP packages and Arc as a single vinyl record. For the 6CD version Ragged Glory and Weld are doubles and the other two, single discs. All box sets are numbered. Like all the reissues in this series, the albums are remastered from the best source available, the original analog tape in most cases. This is, in fact, the first time any of these four albums have been remastered.
The Original Release Series Volume 5 box will be released on 28 July 2023 (was 14 July), via Warner Music.
Compare prices and pre-order
Young,Neil
Original Release Series 9LP vinyl box
Compare prices and pre-order
Young,Neil
Original Release Series 6CD box set
Tracklisting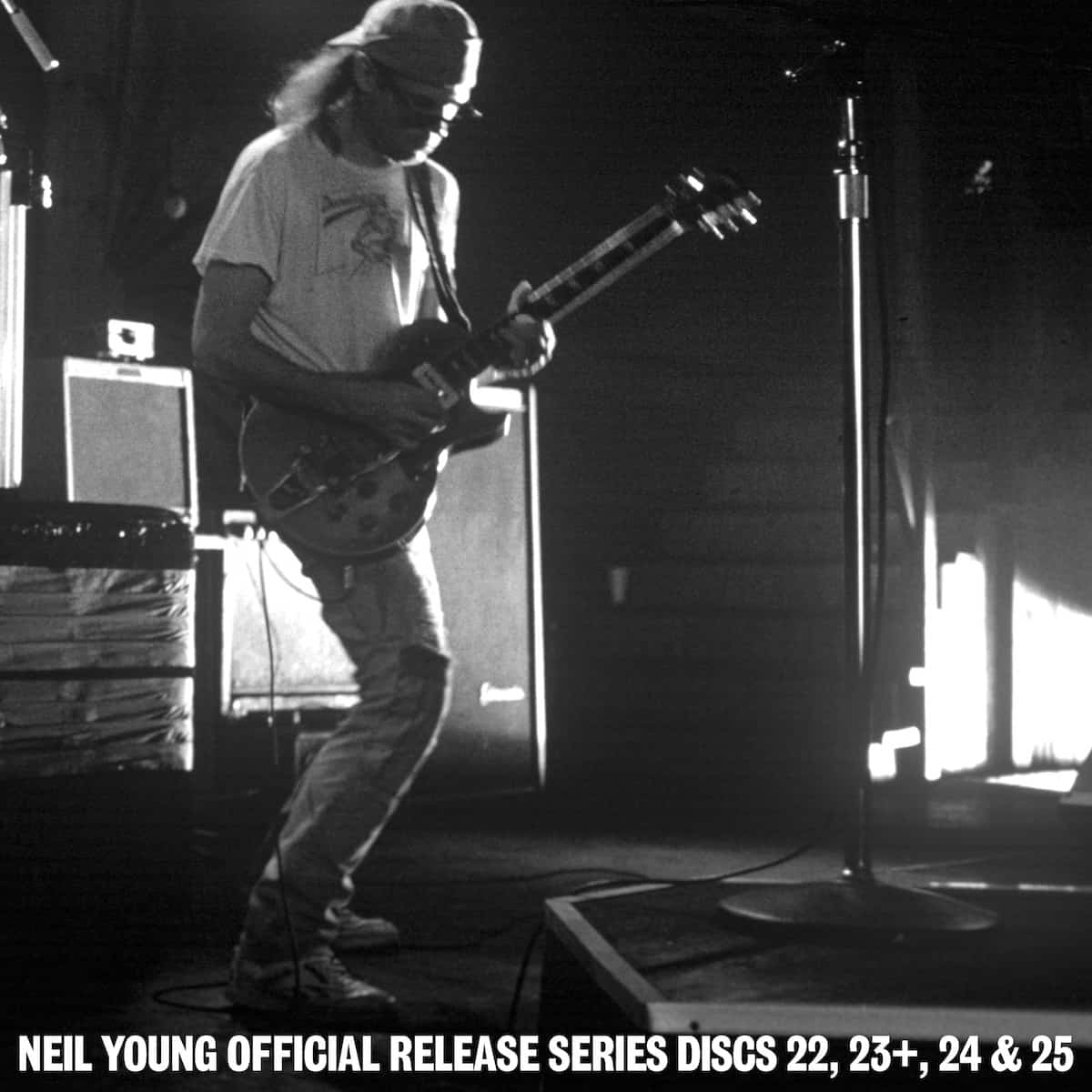 Official Release Series Volume 5 Neil Young
/
LP 1 & 2: Freedom

Rockin' In The Free World (Live Acoustic)
Crime In The City (Sixty to Zero Part 1)
Don't Cry
Hangin' On A Limb
Eldorado
The Ways of Love
Someday
On Broadway
Wrecking Ball
No More
Too Far Gone
Rockin' In The Free World (Electric)

LP 3, 4 & 5: Ragged Glory Smell the Horse

Country Home
White Line
Fuckin' Up
Over and Over
Love to Burn
Farmer John
Mansion on the Hill
Days That Used To Be
Love and Only Love
Mother Earth (National Anthem)

Bonus tracks

Interstate
Don't Spook The Horse
Box Car [Previously unreleased version]
Born To Run [Previously unreleased version]

LP 6, 7 & 8: Weld

Hey Hey, My My (Into The Black)
Crime in the City
Blowin' in the Wind
Welfare Mothers
Love to Burn
Cinnamon Girl
Mansion on the Hill
Fuckin' Up
Cortez the Killer
Powderfinger
Love and Only Love
Rockin' in the Free World
Like A Hurricane
Farmer John
Tonight's the Night
Roll Another Number

LP 9: Arc

Arc (A Compilation Composition)

CD 1: Freedom

Rockin' In The Free World (Live Acoustic)
Crime In The City (Sixty to Zero Part 1)
Don't Cry
Hangin' On A Limb
Eldorado
The Ways of Love
Someday
On Broadway
Wrecking Ball
No More
Too Far Gone
Rockin' In The Free World (Electric)

CD 2 & 3: Ragged Glory Smell the Horse

Country Home
White Line
Fuckin' Up
Over and Over
Love to Burn
Farmer John
Mansion on the Hill
Days That Used To Be
Love and Only Love
Mother Earth (National Anthem)

Bonus tracks

Interstate
Don't Spook The Horse
Box Car [Previously unreleased version]
Born To Run [Previously unreleased version]

CD 4 & 5: Weld

Hey Hey, My My (Into The Black)
Crime in the City
Blowin' in the Wind
Welfare Mothers
Love to Burn
Cinnamon Girl
Mansion on the Hill
Fuckin' Up
Cortez the Killer
Powderfinger
Love and Only Love
Rockin' in the Free World
Like A Hurricane
Farmer John
Tonight's the Night
Roll Another Number

CD 6: Arc

Arc (A Compilation Composition)