 News
New SDE T-shirts for summer '18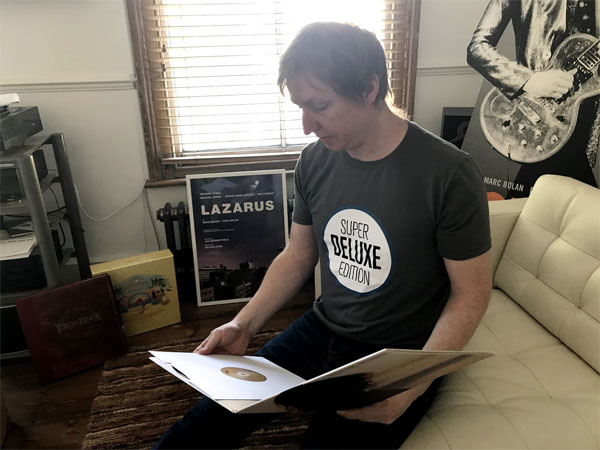 I'm delighted to announce that we've produced three new SDE-branded T-shirts all of which are available right now on the SDE shop.

Enjoy the summer this year, while underlining your credentials as a fan of physical music and an SDE reader, by securing one (or all) of these stylish garments. After two T-shirts without the SDE logo, we've relented and have three new variants!
The 'Super Black': black T-shirt with distressed logo on metallic silver > Shop Here.
The 'Charcoal Deluxe': dark grey T-shirt with the full colour SDE logo > Shop here.
The 'Sporty Grey':  light grey 'marl' T-shirt with an embroidered logo > Shop here.

The 'Super Black'
Here is a video (with daughter Esme, helping behind the camera!) that shows off the three new designs. All these T-shirts, plus a lot more available via the SDE shop (for immediate despatch).