 News
Nick Cave & The Bad Seeds / B-Sides & Rarities Part II
Follow up to the 2005 collection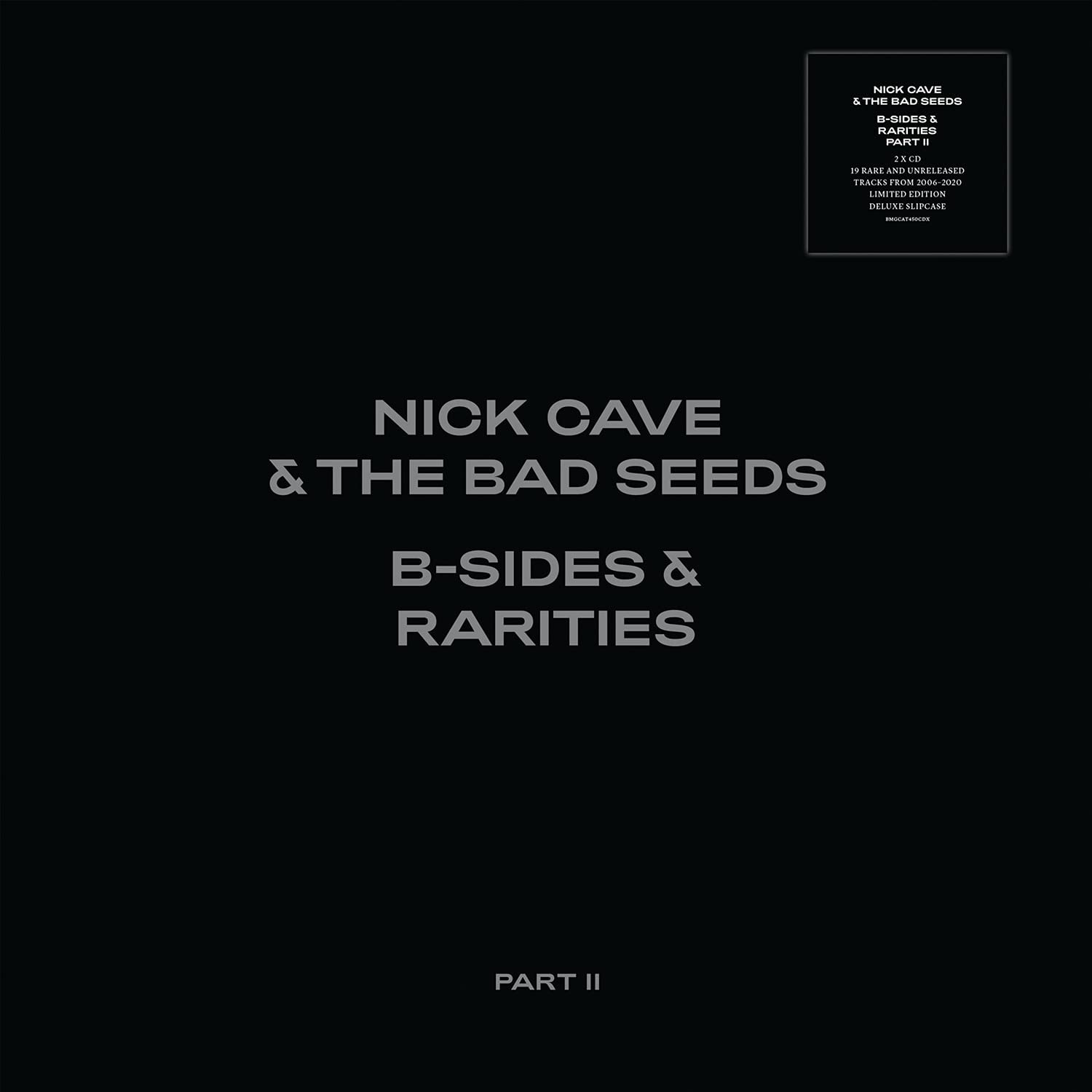 Five physical formats including mammoth 7LP vinyl box
This October, Nick Cave & The Bad Seeds will follow-up 2005's B-Sides & Rarities with another collection, B-Sides and Rarities Part II. Compiled by Nick Cave and Warren Ellis, this new compilation features 27 rare and unreleased tracks from 2006-2020, including the first recordings of 'Skeleton Tree', 'Girl In Amber' and 'Bright Horses'.
There are various editions of this new collection, including a 2LP vinyl edition, deluxe two-CD set (with enhanced 'rigid slipcase' packaging featuring exclusive photographs and sleeve notes by Sean O'Hagan) and a cheaper digi-pack of the same two-CD set.
At the risk of confusing you, B-Sides & Rarities Part I is also being reissued. Since this was (and remains) a triple-CD set, 'Part I' of B-sides & Rarities consists of Volumes I, II and III. In total, this reissue of the 2005 set offers 56 tracks.
And there's more! The original Part I was never issued on vinyl, so to correct this the label have put together a mammoth 7LP vinyl box set that brings together B-Sides & Rarities Part I and II. This offers 83 tracks (the original 56 and then new 27).
B-Sides & Rarities Part II, the reissue of B-Sides & Rarities Part I and the 7LP vinyl set that brings both together are all released on 22 October 2021.