 News
NOW 12″ 80s: 1980
4CD set kicks off a new series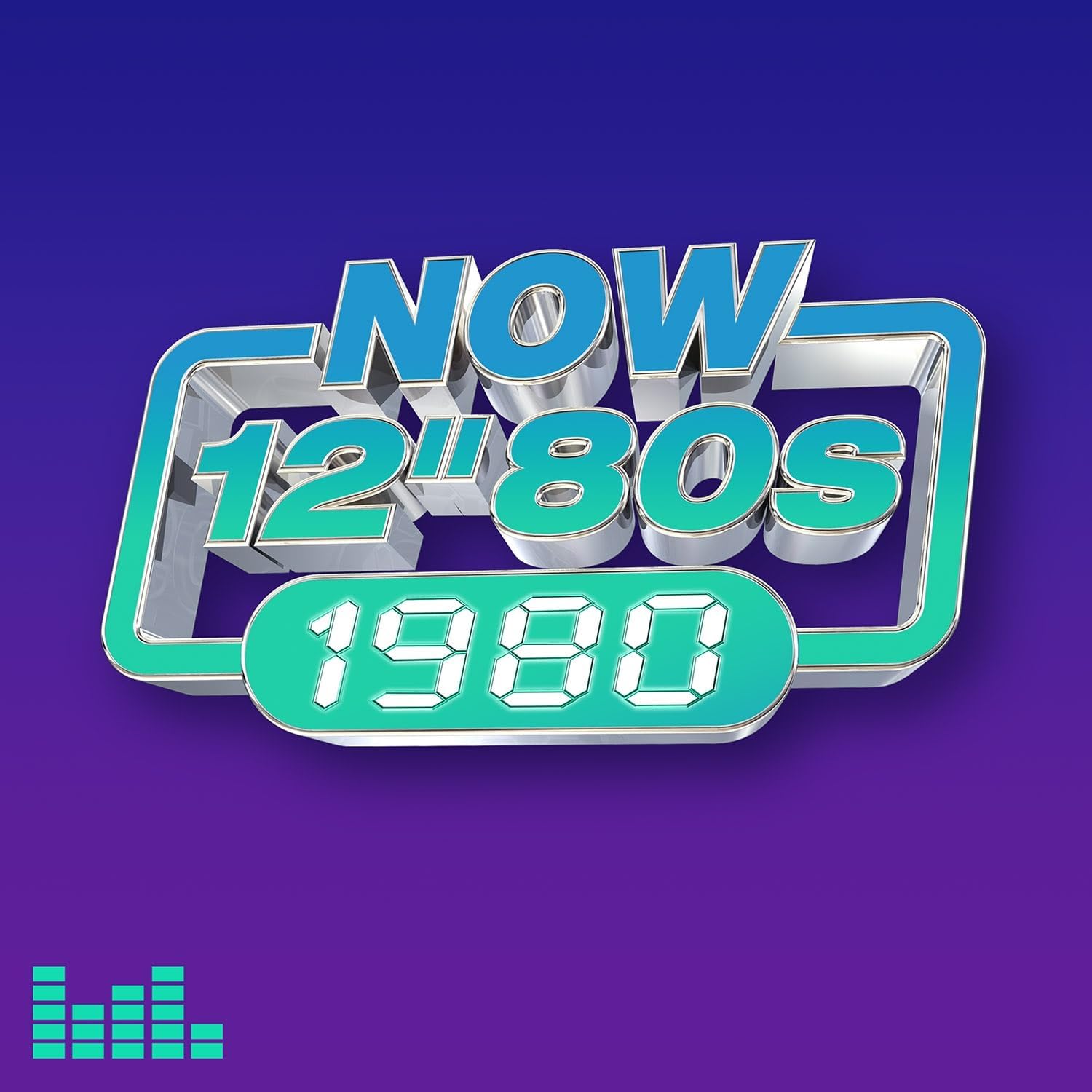 The Now That's What I Call Music team is to release NOW 12″ 80s: 1980 a new 4CD set of 12-inch mixes which will be the first instalment in a brand new series.
The NOW team's intention is clearly to work through the decade and there's only one place to start and that's at the beginning in 1980 when the 12" single was an increasingly essential part of the release schedule and would become even more so as the decade progressed. These extended versions, remixes, re-inventions – call them what you will – gave the dancefloor a longer version and the home listener an alternative take on a song.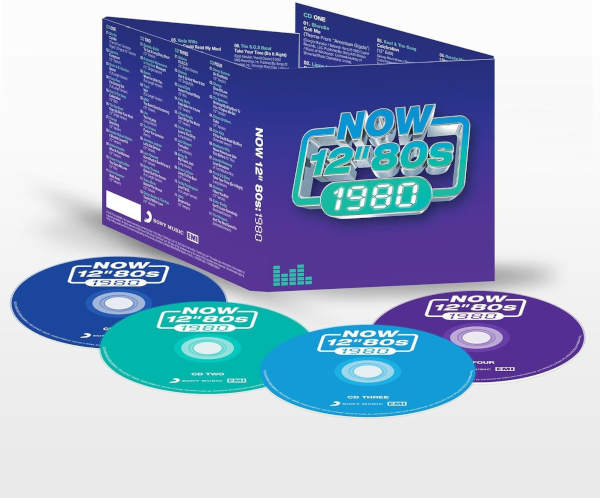 This new 4CD set (there's no vinyl edition) offers 45 tracks with Disco still very much the dominant genre when it came to remixes. This new compilation includes tracks from Lipps Inc., Change, Odyssey, Donna Summer, Kook & The Gang, Diana Ross, Sister Sledge and more. Of course, 1980 sees the beginning of the New Romantic era and that can be seen via extended versions of songs from Spandau Ballet and Orchestral Manoeuvres in the Dark (even if the OMD track was issued on 10-inch at the time). As ever, scroll down for the full tracklisting.
NOW 12″ 80s: 1980 will be released on 14 July 2023. It's packaged in an eight-panel card wallet (as opposed to the casebound books of the Yearbooks).
Compare prices and pre-order
Various Artist
Now 12-inch 80s 1980 - 4CD set
Tracklisting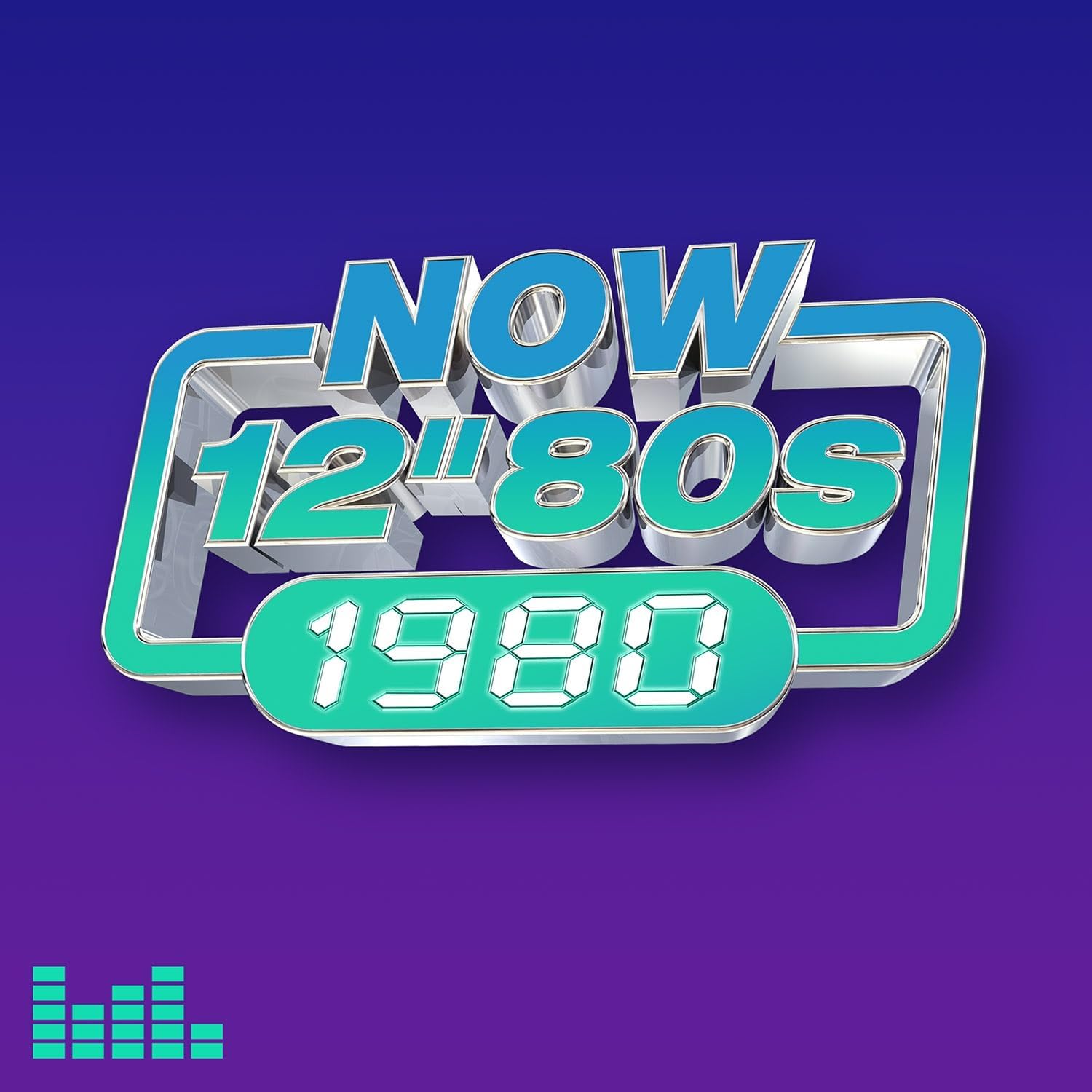 NOW 12″ 80: 1980 Various Artists
/
CD 1

Blondie – Call Me (Theme From "American Gigolo") (Original 12" Version)
Lipps Inc. – Funkytown (12″ Version)
Sheila & B. Devotion – Spacer (Full Length Version)
Diana Ross – I'm Coming Out (Full Length Version)
Kool & The Gang – Celebration (12″ Edit)
The Gap Band – Oops Up Side Your Head (12″ Single Version)
Change – Searching (12" Version)
Narada Michael Walden – I Shoulda Loved YA (12" Version)
Aretha Franklin – What A Fool Believes – 12″ Version
Crown Heights Affair – You Gave Me Love (12" Mix)
Donna Summer – Walk Away (12″ Version)

CD 2

Spandau Ballet – To Cut A Long Story Short (12″ Version)
Orchestral Manoeuvres In The Dark – Messages (10" Single Version)
Sparks – When I'm With You (Full Length Version)
Toyah – Ieya (Full Length Version)
UB40 – The Earth Dies Screaming (12" Version)
Linx – You're Lying (Long Version)
Tom Browne – Funkin' For Jamaica (Remix)
Jermaine Jackson – Let's Get Serious (12" Version)
Leon Haywood – Don't Push It Don't Force It (12" Version)
Bobby Thurston – Check Out The Groove (Full Length Version)
Teena Marie – Behind The Groove (12" Version)
Gladys Knight & The Pips – Taste Of Bitter Love (12" Version)

CD 3

Ottawan – D.I.S.C.O (12" English Version)
Odyssey – Use It Up And Wear It Out (12″ Single Edit)
Liquid Gold – Dance Yourself Dizzy (12" Mix)
Kelly Marie – Feels Like I'm In Love (12" Version)
Village People – Can't Stop The Music (12" Version)
Grace Jones – Love Is The Drug (Long Version)
Amii Stewart – The Letter (Long Version)
Boney M. – My Friend Jack (Long Version)
Stacy Lattisaw – Jump To The Beat (12" Version)
Teddy Pendergrass – Love T.K.O. (Full Length Version)
UB40 – Dream A Lie (12" Version)

CD 4

Donna Summer – On The Radio (12" Version)
Change – Glow Of Love (Long Version)
The Spinners – Working My Way Back To You / Forgive Me Girl (12" Version)
Gibson Brothers – Cuba (12" Version)
Viola Wills – If You Could Read My Mind (Extended Version)
Stephanie Mills – Never Knew Love Like This Before (12" Mix)
Loleatta Holloway – Love Sensation (A Tom Moulton Mix)
The S.O.S Band – Take Your Time (Do It Right) (Long Version)
Shalamar – I Owe You One (12" Version)
Sister Sledge – Got To Love Somebody (Extended Version)
The Whispers – And The Beat Goes On (Extended Version)