 News
NOW 80s Alternative
4CD set or 2LP coloured vinyl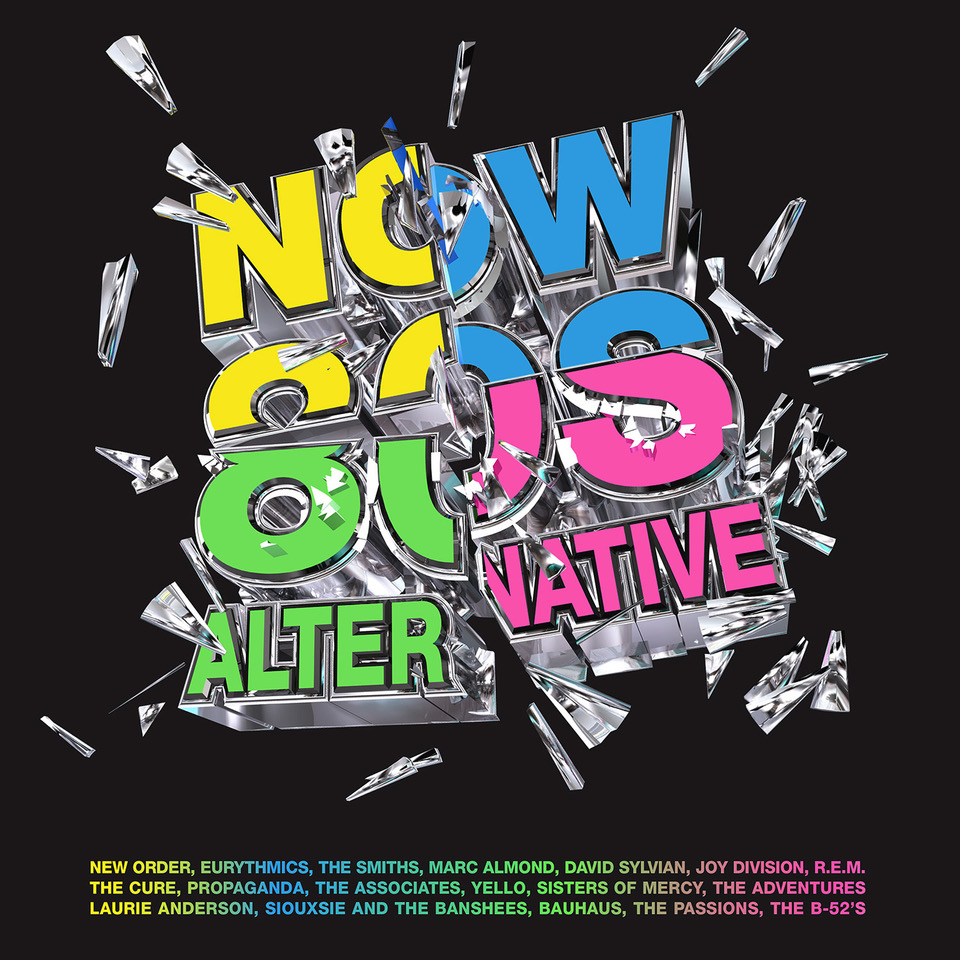 A new Now That's What I Call Music compilation is on the way next month which shines a spotlight on the diverse 'alternative' music scene of the 1980s.
NOW 80s Alternative is available as an 80-track 4CD set or as a 30-song 2LP pink coloured vinyl offering and even though these kinds of compilations are fairly common these days, this one looks pretty good!
It features music from New Order, Eurythmics, The Associates, Joy Division, The Jam, Echo and the Bunnymen, Pretenders, The Creatures, R.E.M., The Pixies, The Psychedelic Furs, David Sylvian, Marc Almond, Aztec Camera, Yello, Propaganda, Act, Japan, Sisters of Mercy, The Clash, The Sugarcubes and more.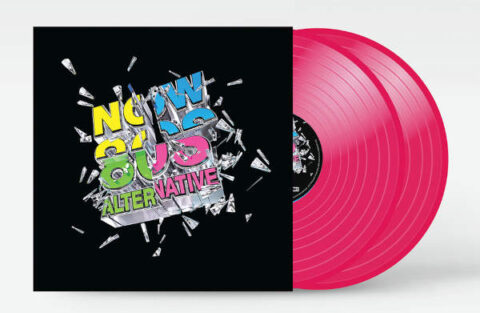 An interesting inclusion is 'Flowers' by Zaine Griff, which features a certain Kate Bush on backing vocals (scroll down to hear this song). As ever, full tracklistings are below.
NOW 80s Alternative will be released on 16 June 2023 and can be pre-ordered from Amazon or the NOW shop.
Compare prices and pre-order
Various Artists
Now 80s Alternative - 4CD set
Compare prices and pre-order
Various Artists
Now 80s alternative - 2LP pink vinyl
Tracklisting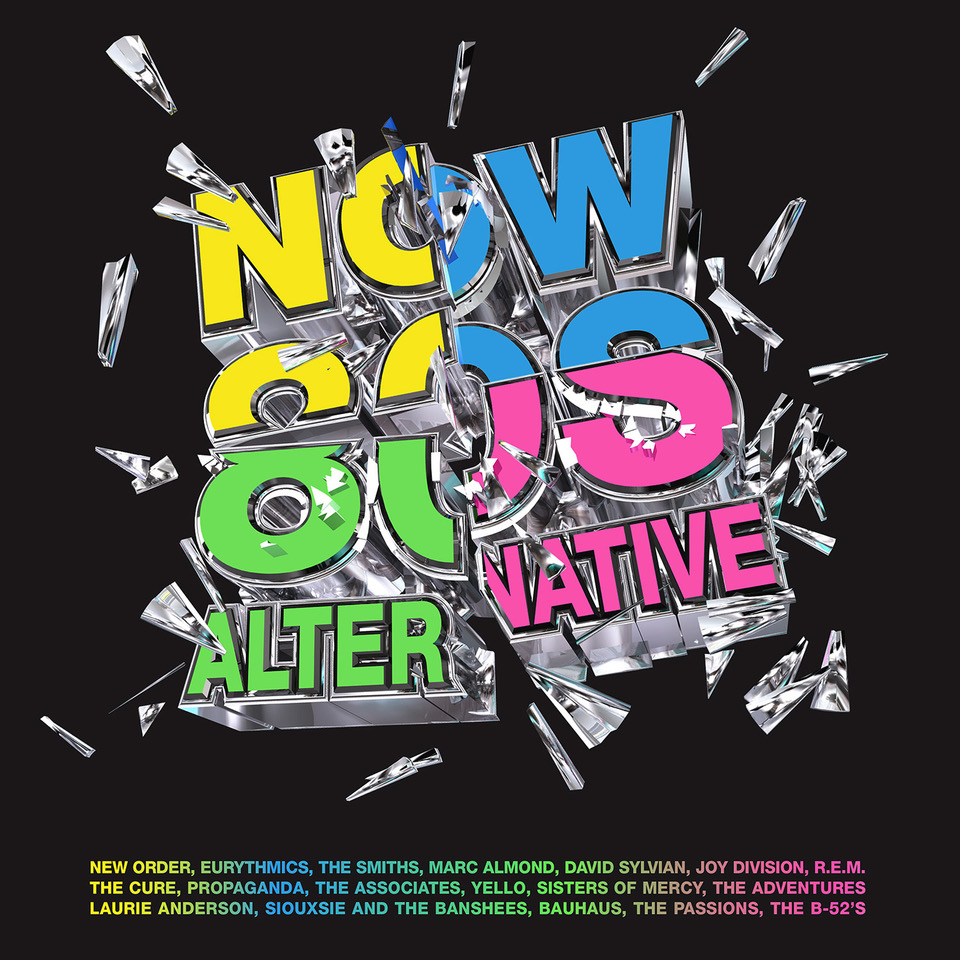 NOW 80s Alternative Various Artists
/
CD 1

New Order – Thieves Like Us
Eurythmics, Annie Lennox, Dave Stewart – Beethoven (I Love To Listen To)
Joy Division – Love Will Tear Us Apart
David Sylvian – Red Guitar
The Associates – Party Fears Two
Marc Almond – Stories Of Johnny
Aztec Camera – Oblivious
Pete Wylie & The Mighty WAH! – Come Back
The Adventures – Broken Land
Iggy Pop – Shades
Pretenders – Talk Of The Town
R.E.M. – So. Central Rain
Pixies – Monkey Gone To Heaven
The Psychedelic Furs – President Gas
The B-52's – Planet Claire
The Creatures – Mad Eyed Screamer
Echo And The Bunnymen – The Cutter
The Jam – That's Entertainment
Tom Robinson – Atmospherics: Listen To The Radio
Robert Wyatt – Shipbuilding

CD 2

Laurie Anderson – O Superman
The Passions – I'm In Love With A German Film Star
The Stranglers – European Female
Electronic – Getting Away With It
Propaganda – Dr. Mabuse
Yello – Vicious Games
Scarlet Fantastic – No Memory
The Motels – Suddenly Last Summer
Naked Eyes – Always Something There to Remind Me
Split Enz – I Got You
Our Daughter's Wedding – Lawnchairs
DEVO – Whip It
Midge Ure & Mick Karn – After A Fashion
Japan – Gentlemen Take Polaroids (Edit)
Sandii & The Sunsetz – Dream Of Immigrants
China Crisis – African And White
The Lotus Eaters – The First Picture Of You
Zaine Griff – Flowers
Anne Pigalle – He! Stranger

CD 3

Sisters Of Mercy – This Corrosion
Siouxsie And The Banshees – Peek-A-Boo
Bauhaus – Kick In The Eye
The Cure – A Forest
Joy Division – Atmosphere
The Sugarcubes – Birthday
David Sylvian – Pop Song
Act – Snobbery & Decay
Simple Minds – The American
Soft Cell – Down In The Subway
The Fall – There's A Ghost In My House
The Damned – Grimly Fiendish
Spear Of Destiny – Liberator
Theatre Of Hate – Do You Believe In The Westworld?
The Clash – This Is England
The Cult – Edie (Ciao Baby)
The Mission – Tower Of Strength
All About Eve – Martha's Harbour
The Darling Buds – Hit The Ground
The Go-Go's – Head Over Heels
The Waitresses – I Know What Boys Like

CD 4

The Smiths – Hand In Glove
The Icicle Works – Love Is A Wonderful Colour
It's Immaterial – Driving Away From Home (Jim's Tune)
Timbuk 3 – The Future's So Bright, I Gotta Wear Shades
Wall Of Voodoo – Mexican Radio
XTC – Senses Working Overtime
B-Movie – Remembrance Day
Kissing The Pink – The Last Film
Gang Of Four – I Love A Man In A Uniform
After The Fire – Der Kommissar
Altered Images – Dead Pop Stars
Toyah – Ieya
Adam & The Ants – Car Trouble
Julian Cope – World Shut Your Mouth
The Primitives – Crash
Westworld – Sonic Boom Boy
Pop Will Eat Itself – Def Con One
Big Audio Dynamite – Medicine Show
Latin Quarter – Radio Africa
Scritti Politti – The "Sweetest Girl"

LP 1

Side A

Eurythmics, Annie Lennox, Dave Stewart – Beethoven (I Love To Listen To)
Propaganda – Dr. Mabuse
The B-52's – Planet Claire
The Associates – Party Fears Two
Marc Almond – Stories Of Johnny
The Adventures – Broken Land
The Stranglers – European Female

Side B

Robert Wyatt – Shipbuilding
Tom Robinson – Atmospherics: Listen To The Radio
The Passions – I'm In Love With A German Film Star
Midge Ure & Mick Karn – After A Fashion
Japan – Gentlemen Take Polaroids (Edit)
Sandii & The Sunsetz – Dreams Of Immigrants
Yello – Vicious Games
DEVO – Whip It

LP 2

Side A

Sisters Of Mercy – This Corrosion
Siouxsie And The Banshees – Peek-A-Boo
Bauhaus – Kick In The Eye
The Cure – A Forest
The Sugarcubes – Birthday
David Sylvian – Pop Song
Zaine Griff – Flowers

Side B

The Smiths – Hand In Glove
Aztec Camera – Oblivious
Pretenders – Talk Of The Town
R.E.M. – So. Central Rain
Pixies – Monkey Gone To Heaven
The Psychedelic Furs – President Gas
The Cult – Edie (Ciao Baby)
The Clash – This Is England