 News
NOW Dance – The 80s
4CD or 3LP collection of 12″ Mixes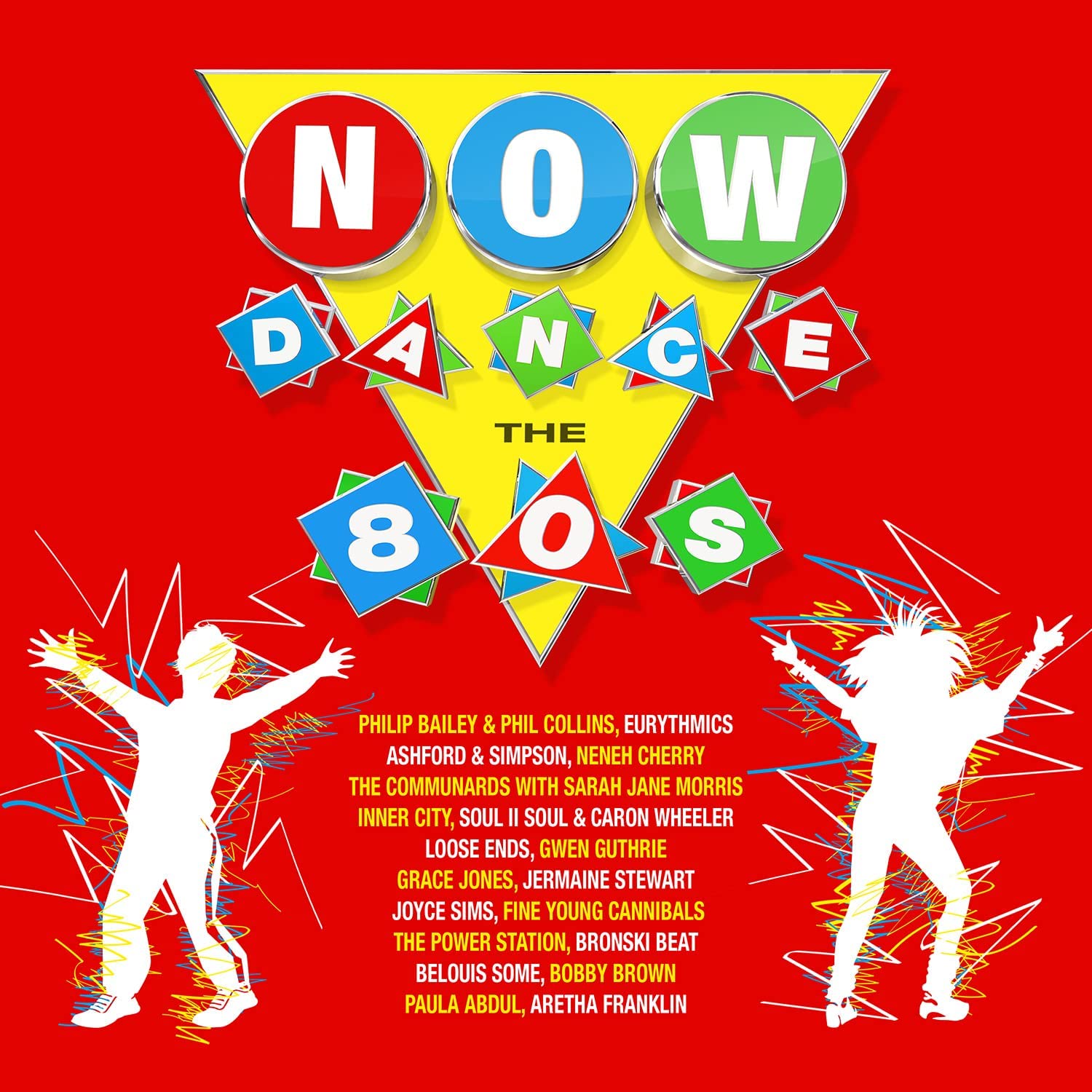 Now That's What I Call Music have revived the NOW Dance brand for a new compilation of classic 12-inch mixes from the 1980s called, simply, NOW Dance: The 80s.
The first NOW Dance was released in 1985 (on 2LP and double cassette) and two further volumes were issued in 1986 and 1989. This new compilation – available as a 4CD set or 3LP red vinyl – features tracks that appears on the three original compilations, all in their 12-inch or remixed versions.
If you are familiar with the originals, then the track listing, especially of CD 1, will look pleasingly familiar, starting with John 'Tokes' Potoker's 12-inch version of Philip Bailey and Phil Collins' UK number one 'Easy Lover' before moving on to The Power Station's 'Some Like It Hot', Eurythmics' Would I Lie To You? (the ET Mix which, remarkably, has never been officially issued on CD), Stephen 'Tin Tin' Duffy's 'Kiss Me' and Belouis 'don't call-me-a-one-hit-wonder' Some's excellent 'Imagination' (the one with that saucy video).
And so it continues, with three further CDs of remixed pop and club hits including the Special Club Mix of 'Solid' from Ashford & Simpson, the Remix of Grace Jones' 'Pull Up To The Bumper', Joyce Sims' (RIP) '(You Are My) All and All', The David Z 12″ Version of Fine Young Cannibals' 'You Drive Me Crazy' and many more. Of course the deeper into it the nearer you get to the end of the 1980s and so there's the 12″ mixes of Neneh Cherry's 'Buffalo Stance' and Paula Abdul's 'Straight Up', the Extended Mix of Bobby Brown's 'My Prerogative' and the Full Length Disco Mix of Coldcut feat. Lisa Stansfield's 'People Hold On'.
The 4CD edition of NOW Dance: The 80s contains 48 remixes, while the limited edition 3LP edition (pressed on red vinyl) offers 26. It's the Eighties so of course the remixes are all good-to-great and they 'respect' the song in the way that those Trouser Enthusiasts of the 1990s didn't.
NOW Dance: The 80s is released on 17 February 2023. It is available directly from the NOW shop or via the usual channels below.
Compare prices and pre-order
Various Artists
Now Dance the 80s - 4CD set
Compare prices and pre-order
Various Artists
Now dance the 80s - 3LP red vinyl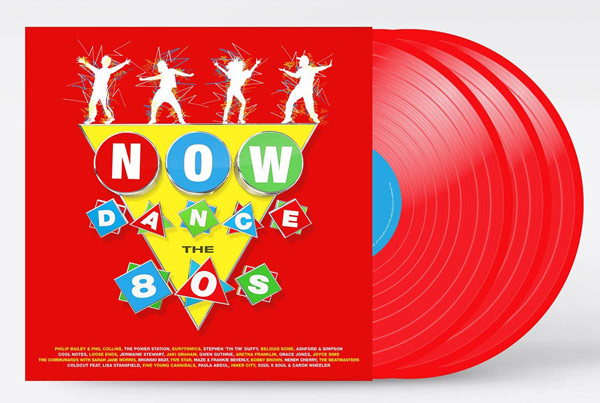 Tracklisting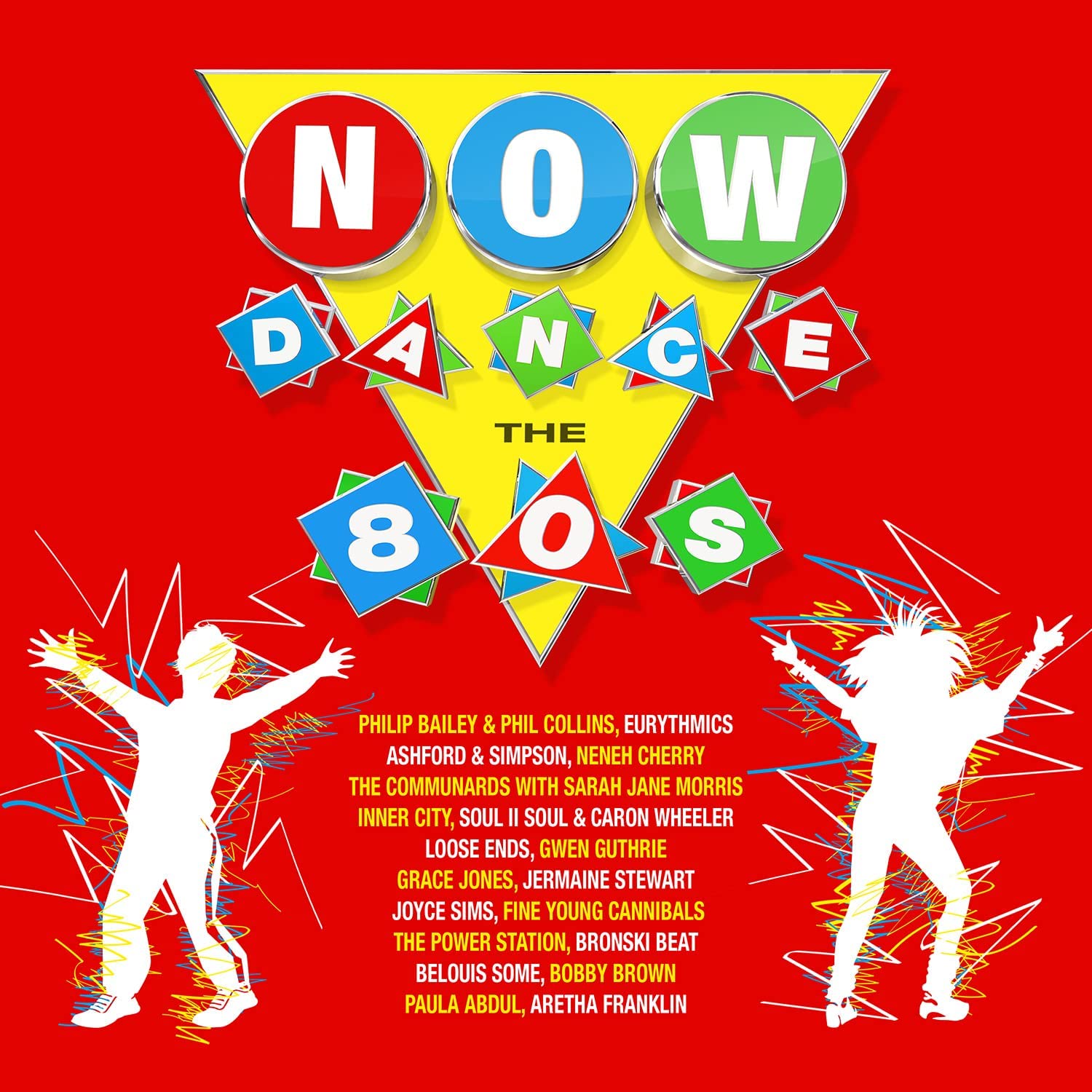 Now Dance – The 80s Various Artists
/
CD 1

Philip Bailey & Phil Collins – Easy Lover (Extended Dance Remix)

 The Power Station – Some Like It Hot (Mix / 12″)                    

Eurythmics, Annie Lennox, Dave Stewart – Would I Lie to You? (ET Mix)

Stephen Tin Tin Duffy – Kiss Me (Mixe Plural)

Belouis Some – Imagination (12" Version)  

Eddy And The Soulband & Mahogany – Theme From Shaft (Hot Pursuit Mix)

Lillo Thomas – Settle Down (Extended Remix)

T.C. Curtis – Should Have Known Better (12" Version) 

Cool Notes – Spend The Night (Original 12" Mix) 

Loose Ends – Hangin' On A String (Extended Dance Mix)  

Jermaine Jackson – Do What You Do (12" Remix Version)

Phyllis Nelson – Move Closer (12")

CD 2

Solid (Special Club Mix) – Ashford & Simpson
Rhythm of the Night (Dance Mix) – DeBarge
Can't Wait Another Minute (12″ Version) – Five Star
Ain't Nothin' Goin' On But the Rent (Club Mix) – Gwen Guthrie
Who's Zoomin' Who? (Dance Mix) – Aretha Franklin
Breaking Away (Extended Version) – Jaki Graham
Pull Up to the Bumper (Remix) – Grace Jones
(You Are My) All and All – Joyce Sims
Midas Touch (12″ Extended Remix) – Midnight Star
Mine All Mine (Club Mix) – Ca$hflow
Rumors (12″ Version) – Timex Social Club
I Want to Wake Up With You (Extended Version) – Boris Gardiner

CD 3

Don't Leave Me This Way (With Sarah Jane Morris) [12″ Extended Version] – The Communards
We Don't Have to Take Our Clothes Off (Extended) – Jermaine Stewart
Hit That Perfect Beat (12″ Version) – Bronski Beat
So Macho (Extended Club Mix) – Sinitta
Holiday Rap (Maxi Version) – MC Miker G & DJ Sven
Heaven Must Be Missing an Angel (Irresistable Angel Mix) – Tavares
I Can Prove It (Full Version) – Phil Fearon and Galaxy
Don't Waste My Time (New Extended Version) – Paul Hardcastle
She Drives Me Crazy (David Z 12″ Version) – Fine Young Cannibals
Just Keep Rockin' (Rebel MC) [Sk'ouse Mix] – Double Trouble
Funky Cold Medina (12″ Vocal) – Tone-Loc
Joy and Pain – Maze & Frankie Beverly

CD 4

Neneh Cherry – Buffalo Stance (12" Mix)
Bobby Brown – My Prerogative (Extended Remix)
Inner City – Ain't Nobody Better (Groove Corporation Remix)
Cookie Crew – Got To Keep On (12" Version)
The Beatmasters – Who's In The House? (The Hip House Anthem)
D-Mob feat. LRS and DC Sarome – It Is Time To Get Funky (12" Version)
Paula Abdul – Straight Up (12" Remix)
Kym Mazelle – Got To Get You Back (The Groovy Piano Mix)
Yazz – Where Has All The Love Gone (12" Version)
Coldcut feat. Lisa Stansfield – People Hold On (Full Length Disco Mix)
Adeva, Paul Simpson – Musical Freedom (Free At Last) (Extended Version)
Soul II Soul and Caron Wheeler – Keep On Movin' (Club Mix)

LP 1

Side A

Philip Bailey and Phil Collins – Easy Lover (Extended Dance Remix)
The Power Station – Some Like It Hot (Mix / 12″)
Eurythmics, Annie Lennox, Dave Stewart – Would I Lie to You? (ET Mix)
Stephen Tin Tin Duffy – Kiss Me (Mixe Plural)
Belouis Some – Imagination (12" Version)

Side B

Ashford and Simpson – Solid (Special Club Mix)
Cool Notes – Spend The Night (Original 12" Mix)
Loose Ends – Hangin' On A String (Extended Dance Mix)
Jermaine Stewart – We Don't Have To Take Our Clothes Off (Extended)
Jaki Graham – Breaking Away (Extended Version)

LP 2

Side A

Gwen Guthrie – Ain't Nothin' Goin' On But The Rent (Club Mix)
Aretha Franklin – Who's Zoomin' Who? (Dance Mix)
Grace Jones – Pull Up To The Bumper (Remix)
Joyce Sims – (You Are My) All And All

Side B

The Communards with Sarah Jane Morris – Don't Leave Me This Way (12" Extended Version)
Bronski Beat – Hit That Perfect Beat (12" Version)
Five Star – Can't Wait Another Minute (12″ Version)
Maze and Frankie Beverly – Joy and Pain

LP 3

Side A

Bobby Brown – My Prerogative (Extended Remix)
Neneh Cherry – Buffalo Stance (12" Mix)
The Beatmasters – Who's In The House? (The Hip House Anthem)
Coldcut feat. Lisa Stansfield – People Hold On (Disco Mix)

Side B

Fine Young Cannibals – She Drives Me Crazy (David Z 12" Remix)
Paula Abdul – Straight Up (12″ Remix)
Inner City – Ain't Nobody Better (Groove Corporation Remix)
Soul II Soul and Caron Wheeler – Keep On Movin' (Club Mix)