 News
Now That's What I Call Music 10
1987 compilation issued as a 2CD set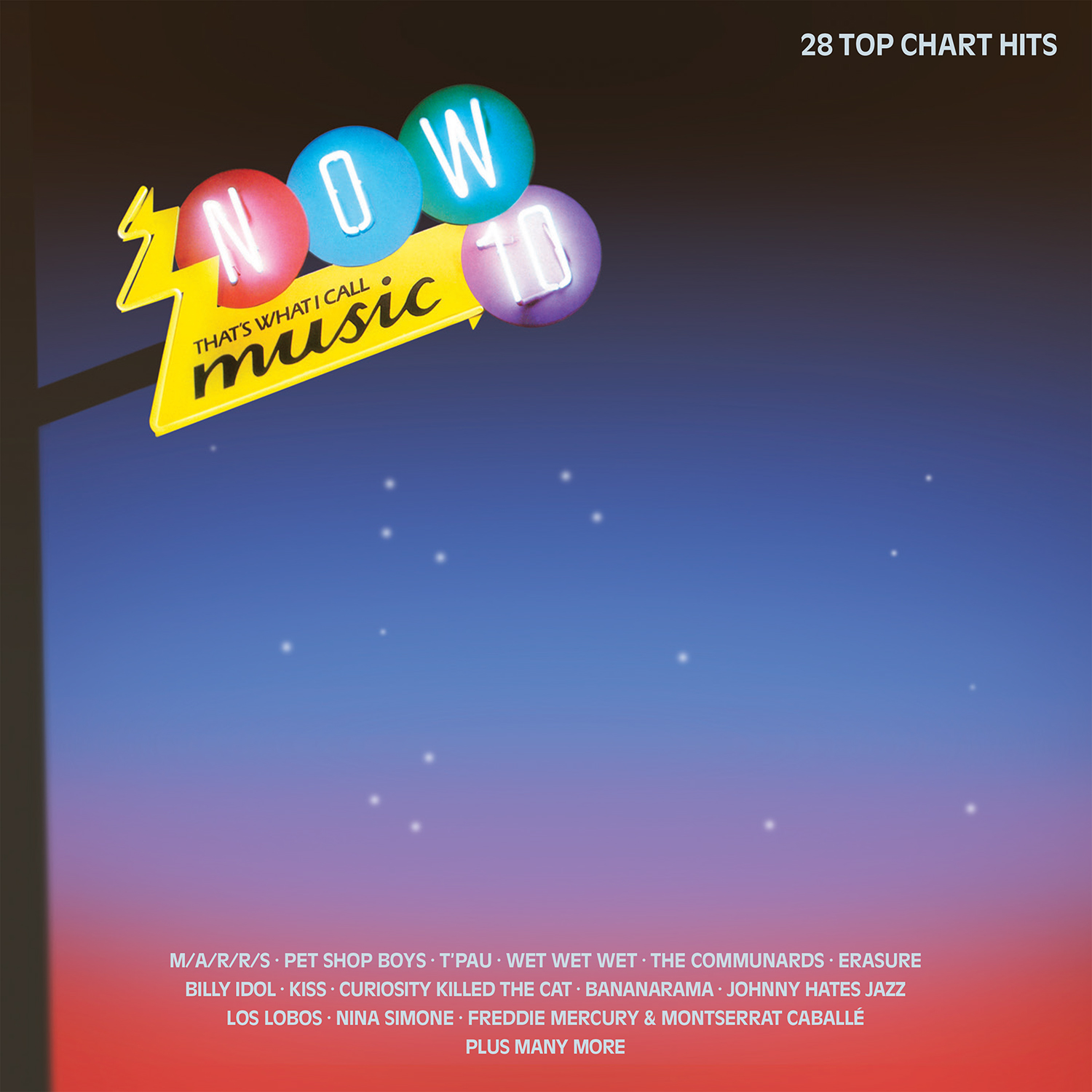 The NOW team continue to re-release the original compilations and have announced that Now That's What I Call Music 10 is to be reissued across two CDs, next month.
Originally put out in November 1987, the 30-track various artists collection was actually the first in the series to be issued, in full, as a two-CD set (in the old style 'fatbox'). This undeniably makes the reissue a little less exciting than previous NOWs and the problem is compounded by the fact that two songs (good ones: Heart's 'Alone' and Whitesnake's 'Here I Go Again') have not 'cleared' for licensing on the 2021 edition, giving the compilers little choice other than to cut it down to 28 tracks. So in this instance, the reissue actually offers less than the original CD version.
The compilation still offers plenty of great songs, like the Pet Shop Boys' 'Rent' or Hue and Cry's 'Labour of Love' and while bands like Wet Wet Wet, Johnny Hates Jazz and Curiosity Killed The Cat may feel a tad more lightweight than their early eighties contemporaries, at this point they're still delivering strong tracks from debut albums ('Sweet Little Mystery', 'I Don't Want To Be A Hero', and 'Misfit', respectively).
Meanwhile, Bananarama have sold out to SAW (Stock Aitken Waterman), ABC and Squeeze enjoy their last outing in the UK top 20 (with 'When Smokey Sings' and 'Hourglass') and T'Pau's 'China in Your Hand' is an enormous hit, staying at number one for five weeks in late autumn 1987. The latter kept George Harrison's 'Got My Mind Set On You' off the top spot, although the ex-Beatle's single was nowhere to be found on Now That's What I Call Music 10 nor in fact on Hits 7, the rival compilation supported by WEA/CBS/BMG which denied the NOW team access to big hits such as the Bee Gees 'You Win Again', Rick Astley's 'Never Gonna Give You Up', Fleetwood Mac's 'Little Lies', Prince (and Sheena Easton)'s 'U Got The Look' and, er, Spagna's 'Call Me'.
Now That's What I Call Music 10 is reissued as a two-CD set on 19 November 2021.
Compare prices and pre-order
Various Artists
Now 10 - 2CD set