 News
Now That's What I Call Music 11
1988 compilation issued as a 2CD set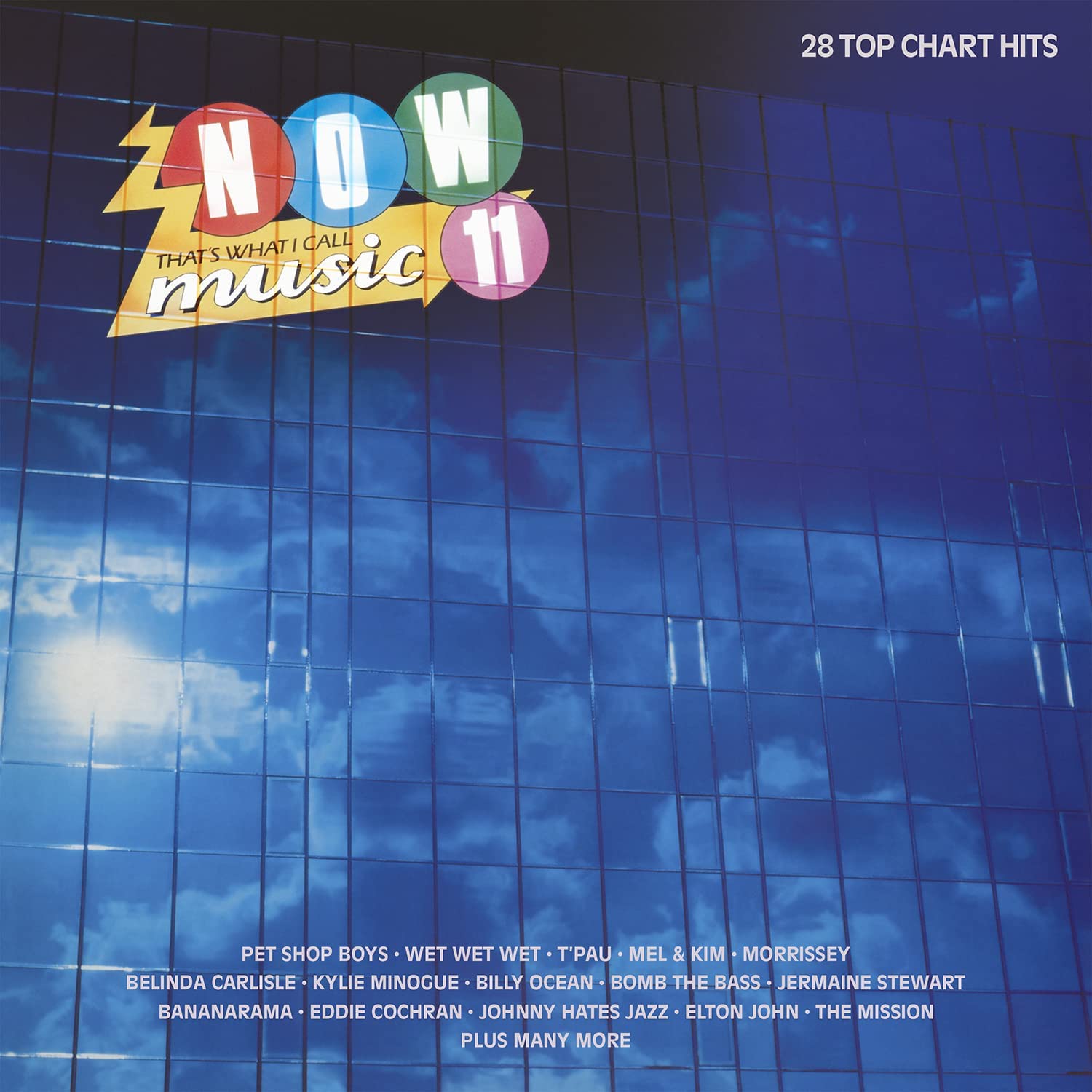 The reissues of the original Now That's What I Call Music compilations continue with a new 2CD set of volume 11, which was originally issued in spring 1988.
This compilation charts the changing face of pop as we moved into the late 1980s, with Stock Aitken Waterman-enabled hits from Kylie Minogue, Mel & Kim and Bananarama; new bands Wet Wet Wet and Johnny Hates Jazz both offering single #3 from their debut albums and the emergence of a new dance era with groups like Bomb The Bass, The Beatmasters feat. The Cookie Crew and Coldcut feat. Yazz & The Plastic Population.
There's also time for novelty songs (Morris Minor & The Majors), the 1987 Christmas number one (Pet Shop Boys' 'Always On My Mind'), Morrissey's solo debut single ('Suedehead') and Sinead O'Connor's excellent 'Mandinka'.
You may be wondering if there are any tracks missing. The answer is 'yes'; the original 30-track compilation is now 28 tracks since Eddy Grant's 'Gimme Hope Jo'Anna' and Whitesnake's 'Give Me All Your Love' are both AWOL.
This set was originally issued in full across two CDs and it's not particularly hard to get hold of. With omissions and the probable 'wrong' versions of songs, it does beg the question, what's the point in carrying on with these?
Now That's What I Call Music 11 is reissued as a 2CD set on 8 April 2022.
Compare prices and pre-order
Various Artists
Now Thats What I Call Music 11 - 2CD set
Tracklisting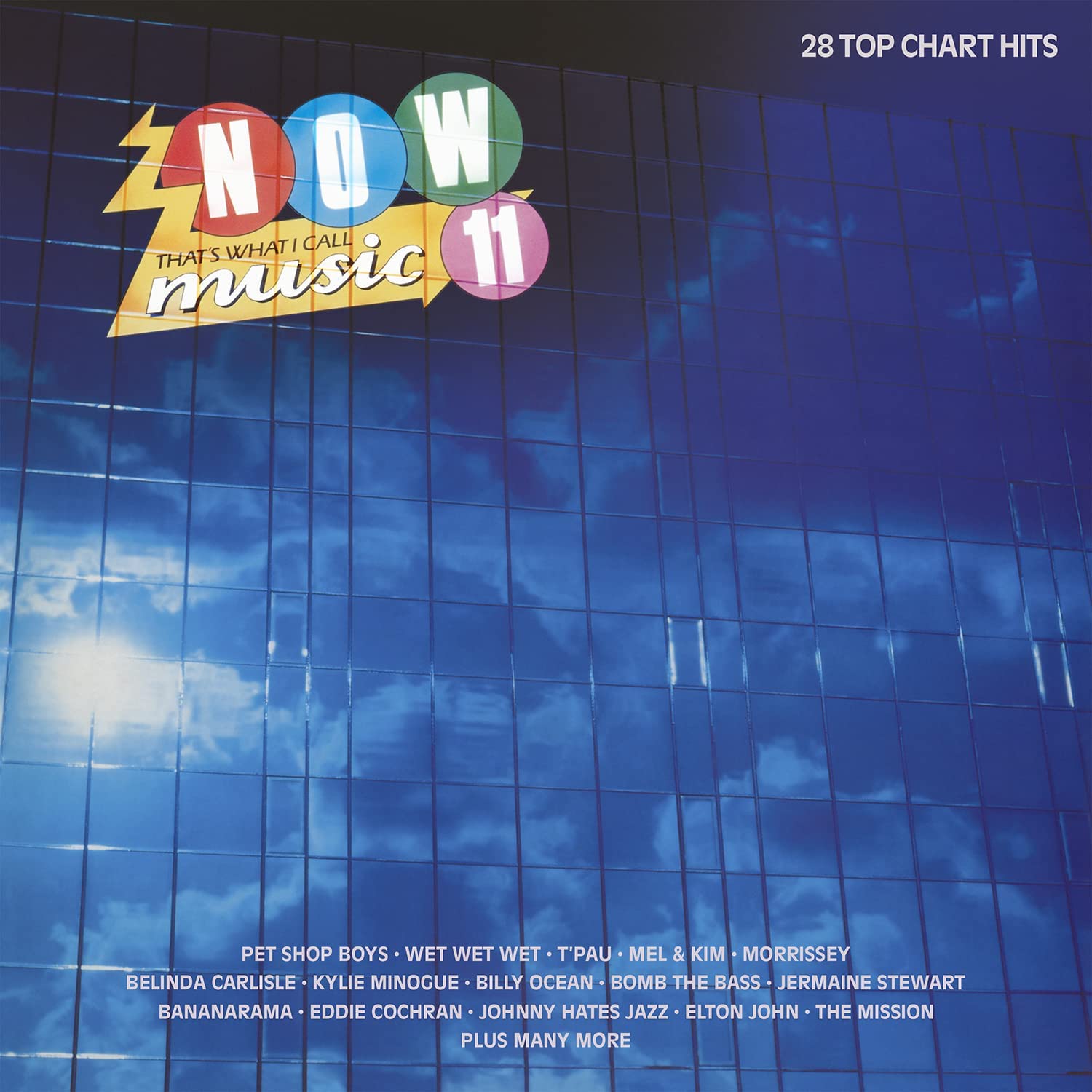 Now That's What I Call Music 11 Various Artists
/
2CD set
CD 1

Pet Shop Boys – Always On My Mind
Belinda Carlisle – Heaven Is A Place On Earth
Billy Ocean – Get Outta My Dreams, Get Into My Car
Jermaine Stewart – Say It Again
Eddie Cochran – C'mon Everybody
Morrissey – Suedehead
Elton John – Candle In The Wind (Live)
Wet Wet Wet – Angel Eyes (Home And Away)
Johnny Hates Jazz – Turn Back The Clock
T'Pau – Valentine
Billy Idol – Hot In The City
Sinead O'Connor – Mandinka
The Mission – Tower Of Strength

CD 2

Kylie Minogue – I Should Be So Lucky
Mel & Kim – That's The Way It Is
Joyce Sims – Come Into My Life
Jellybean & Elisa Fiorillo – Who Found Who
Bananarama – I Can't Help It
Dollar – O L'amour
Vanessa Paradis – Joe Le Taxi
Morris Minor & The Majors – Stutter Rap (No Sleep Till Bedtime)
Bomb The Bass – Beat Dis
Coldcut feat. Yazz & The Plastic Population – Doctorin' The House
Krush – House Arrest
Jack N Chill – The Jack That House Built
The Beatmasters feat. The Cookie Crew – Rok Da House
2 Men A Drum Machine And A Trumpet – I'm Tired Of Getting Pushed Around
Climie Fisher – Rise To The Occasion