 News
Now That's What I Call Music 13
1988 compilation reissued as a 2CD set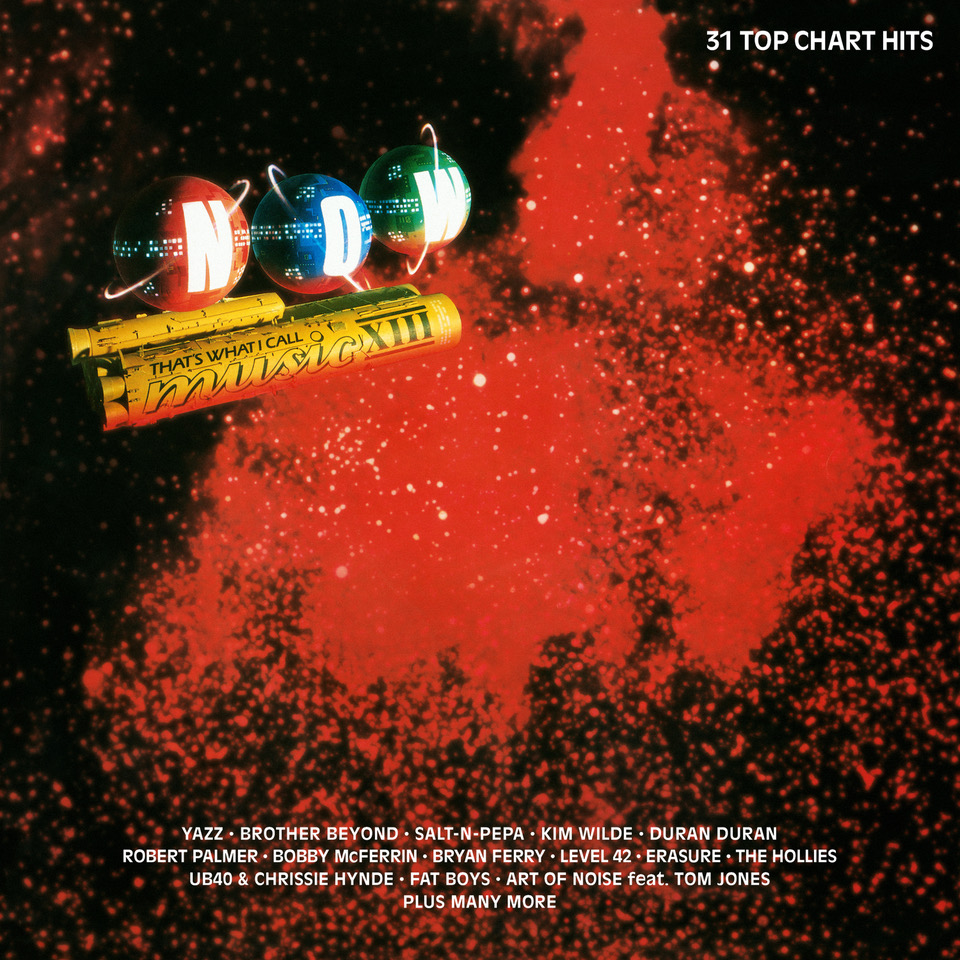 The Now That's What I Call Music team continue to reissue the original compilations and have announced NOW 13 for re-release next month.
Originally put out in November 1988, this compilation marks a shift towards dance music and, in particular, Acid House. It includes tracks from Bomb the Bass ('Don't Make Me Wait'), Inner City ('Big Fun') from Yazz & The Plastic Population ('The Only Way Is Up) and D-Mob feat. Gary Haisman ('We Call It Acieed').
There's still plenty of 80s pop/rock however, with contributions from Erasure ('A Little Respect'), Duran Duran ('I Don't Want Your Love'), Bryan Ferry ('Let Stick Together'), Robert Palmer ('She Makes My Day'), Level 42 ('Heaven in My Hands') and The Human League ('Love Is All That Matters To Me'). It's interesting to note that what you might broadly call 'indie' bands are all but absent.
The reissue omits Phil Collin's 'A Groovy Kind Of Love' and therefore offers 31 not 32 'Top Chart Hits'. We know Collins' has 'previous' when it comes to his songs not 'clearing' for licensing.
Now That's What I Call Music 13 is reissued on 18 November 2022.
Compare prices and pre-order
Various Artists
Now 13 - 2CD set
Tracklisting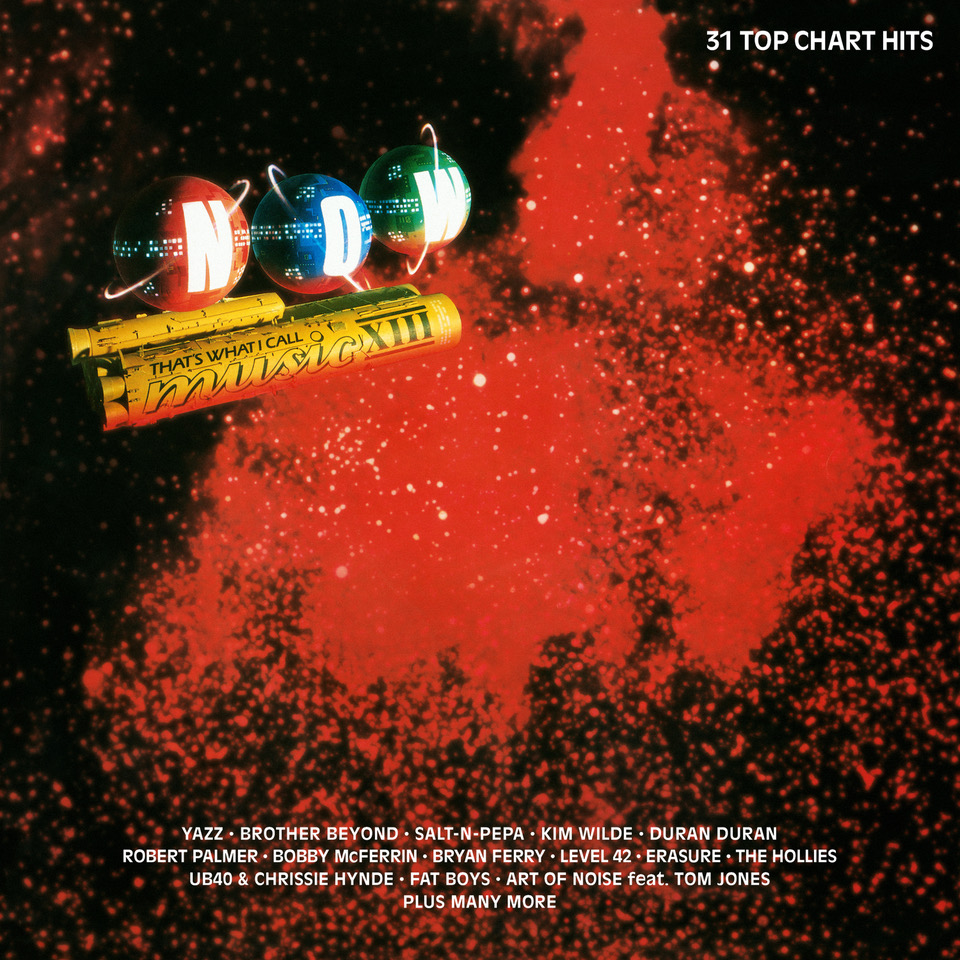 Now That's What I Call Music 13 Various Artists
/
CD 1

Yazz & The Plastic Population – The Only Way Is Up
Womack & Womack – Teardrops
Erasure – A Little Respect
The Christians – Harvest For The World
Hue & Cry – Ordinary Angel
UB40 & Chrissie Hynde – Breakfast In Bed
Robert Palmer – She Makes My Day
Breathe – Hands To Heaven
Bobby McFerrin – Don't Worry Be Happy
Art Of Noise feat. Tom Jones – Kiss
Bryan Ferry – Let's Stick Together ('88 Remix)
Kim Wilde – You Came
Bomb The Bass – Don't Make Me Wait
Brother Beyond – The Harder I Try
The Hollies – He Ain't Heavy, He's My Brother

CD 2

Fat Boys & Chubby Checker – The Twist
Wee Papa Girl Rappers – Wee Rule
Salt-N-Pepa – Twist And Shout
Yello – The Race
Inner City – Big Fun
D-Mob feat. Gary Haisman – We Call It Acieed
The Beatmasters – Burn It Up
Milli Vanilli – Girl You Know It's True
Level 42 – Heaven In My Hands
Jane Wiedlin – Rush Hour
The Proclaimers – I'm Gonna Be (500 Miles)
T'Pau – Secret Garden
Transvision Vamp – I Want Your Love
Duran Duran – I Don't Want Your Love
The Human League – Love Is All That Matters
All About Eve – Martha's Harbour