 News
Now Yearbook 1980-1984: The Final Chapter – Extra!
3CD companion set with 63 hits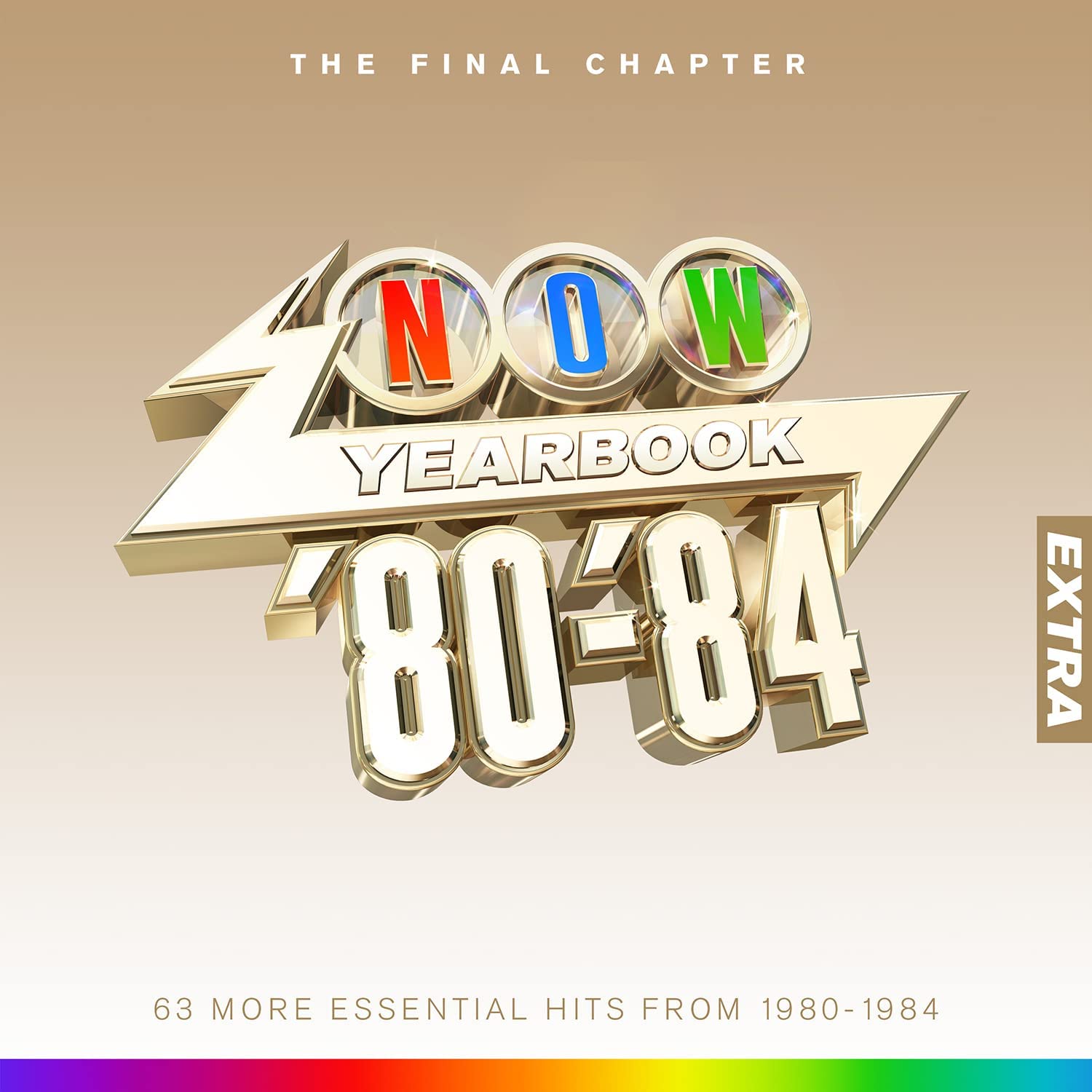 The Now That's What I Call Music team are effectively issuing a companion 3CD set to Now Yearbook 1980-1984: The Final Chapter, itself a companion to the ten previous Yearbook releases covering those five years.
The 'Extra' version of Yearbook 1980-1984 is, as usual, a 3CD set in a card sleeve and this one features 63 "essential hits" from the period. Remarkably, the early 1980s can handle what is in effect a 'fourth level' of examination (Yearbook > Yearbook Extra > Final Chapter > Final Chapter Extra) and this is far from 'the dregs' of the era with loads of classic pop hits from Queen, Eurythmics, Pretenders, Elvis Costello, The Smiths, Daryl Hall and John Oates, Japan, Heaven 17, Level 42, Nik Kershaw, XTC, Elton John and more.
And if there are tracks that are a little bit more off the beaten track, songs that don't appear on every 80s compilation under the sun (such as 'After A Fashion' by Midge Ure & Mick Karn or 'Venceremos' from Working Week), then that can also be viewed as positive because the tread hasn't been worn down to the canvas like it has for a song like Tears For Fears' 'Everybody Wants To Rule The World'. Full track listing can be viewed below.
Now Yearbook 1980-1984: The Final Chapter – Extra will be issued on 10 February (was 3 February 2023).
Compare prices and pre-order
Various Artists
NOW - Yearbook Extra 1980 - 1984: The Final Chapter (3CD)
Tracklisting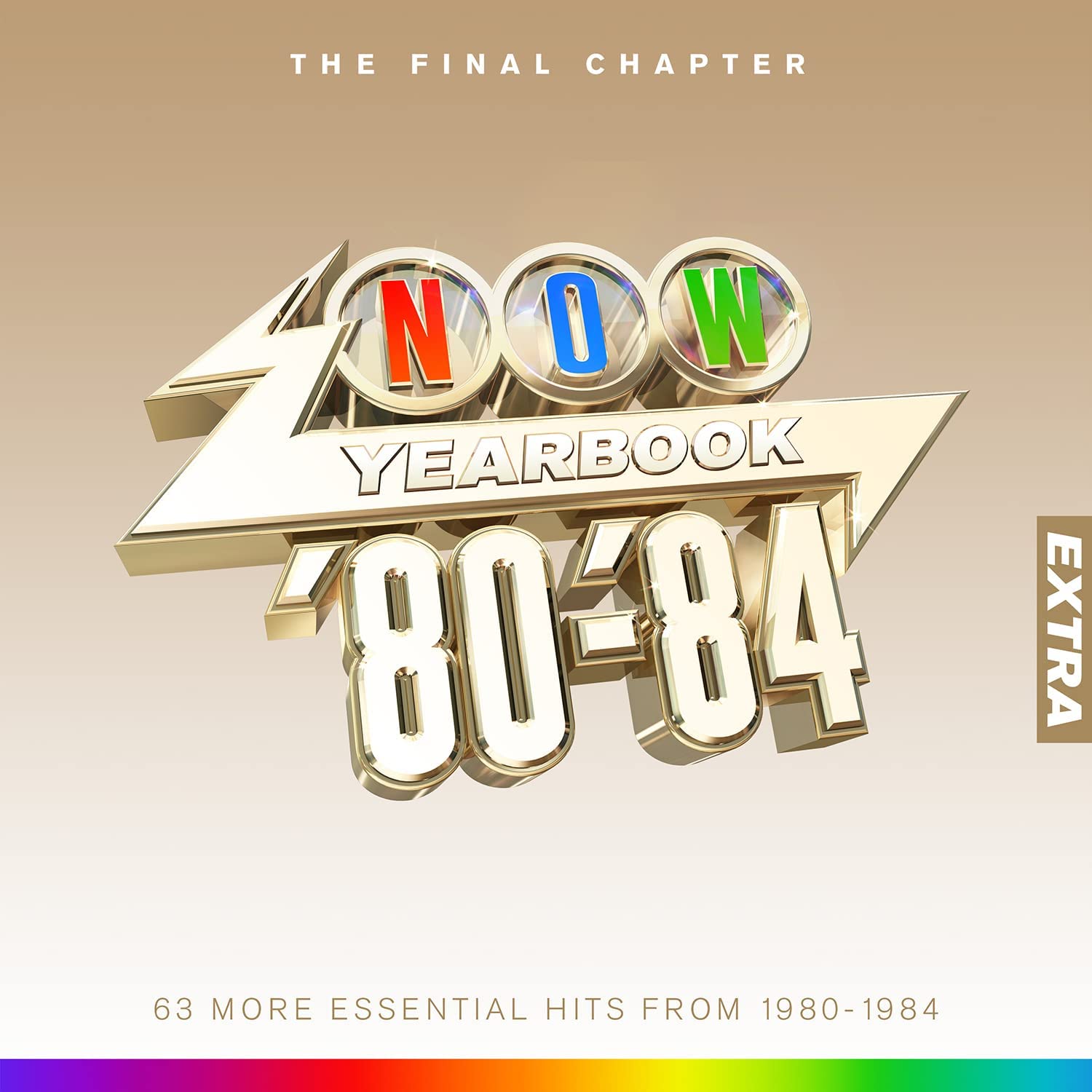 NOW Yearbook '80-'84: The Final Chapter – Extra Various Arists
/
CD 1

Queen – I Want To Break Free 
The Police – Spirits In The Material World 
Eurythmics, Annie Lennox, Dave Stewart – Right By Your Side

The Smiths – This Charming Man

   

  
Dexys Midnight Runners – The Celtic Soul Brothers (More, Please, Thank You)
Madness – Tomorrow's (Just Another Day)
Tracey Ullman – My Guy
The Specials – Do Nothing 
UB40 – My Way Of Thinking
David Sylvian – Pulling Punches 
Tom Robinson – Atmospherics: Listen to the Radio  
Elton John – Cold As Christmas (In The Middle Of The Year) 
Elvis Costello & The Attractions – I Wanna Be Loved
Squeeze – Another Nail In My Heart
Pretenders – Middle Of The Road 
Journey – Don't Stop Believin'
Slade – Run Runaway
Robert Palmer – Some Guys Have All The Luck 
Daryl Hall & John Oates – Out Of Touch 
The World's Famous Supreme Team – Hey DJ 
Debbie Harry – Backfired 

Waitresses – Christmas Wrapping

CD 2

Numan – Music For Chameleons 
Midge Ure & Mick Karn – After A Fashion
 The Human League – Boys And Girls 
Japan – European Son (Steve Nye 7" Remix 1982)
Heaven 17 – Penthouse And Pavement
Thomas Dolby – Windpower 
A Flock Of Seagulls – The More You Live, The More You Love
Soft Cell – Numbers 
Siouxsie And The Banshees – Melt
The Undertones – Wednesday Week
XTC – Sgt. Rock (Is Going To Help Me)
Adam & The Ants – Car Trouble 
Toyah – Good Morning Universe
The Associates – Love Hangover  
Marilyn – Cry And Be Free

Kajagoogoo – Big Apple

 

Nik Kershaw – Dancing Girls 
Howard Jones – Pearl In The Shell
Level 42 – Hot Water 
Shakatak – Easier Said Than Done

Working Week – Venceremos

CD 3

Dave Stewart & Barbara Gaskin – It's My Party
 Kim Wilde – Cambodia
Ultravox – Love's Great Adventure
Spandau Ballet – Highly Strung 
Nick Heyward – On A Sunday
Thompson Twins – Sister Of Mercy 
Tina Turner – Help  
Lionel Richie – Penny Lover 
The Pointer Sisters – I Need You
Shalamar Over And Over
Windjammer – Tossing & Turning
Kool & The Gang – (When You Say You Love Somebody) In The Heart 
Hot Chocolate – Girl Crazy 
Cliff Richard – Dreamin'
Liquid Gold – Substitute 
Bucks Fizz – If You Can't Stand The Heat
The Nolans – Don't Make Waves
Belle & The Devotions – Love Games
Julio Iglesias – Quiereme Mucho – Yours

David Essex – A Winter's Tale