 News
Now Yearbook '80
4CD and 3LP coloured vinyl sets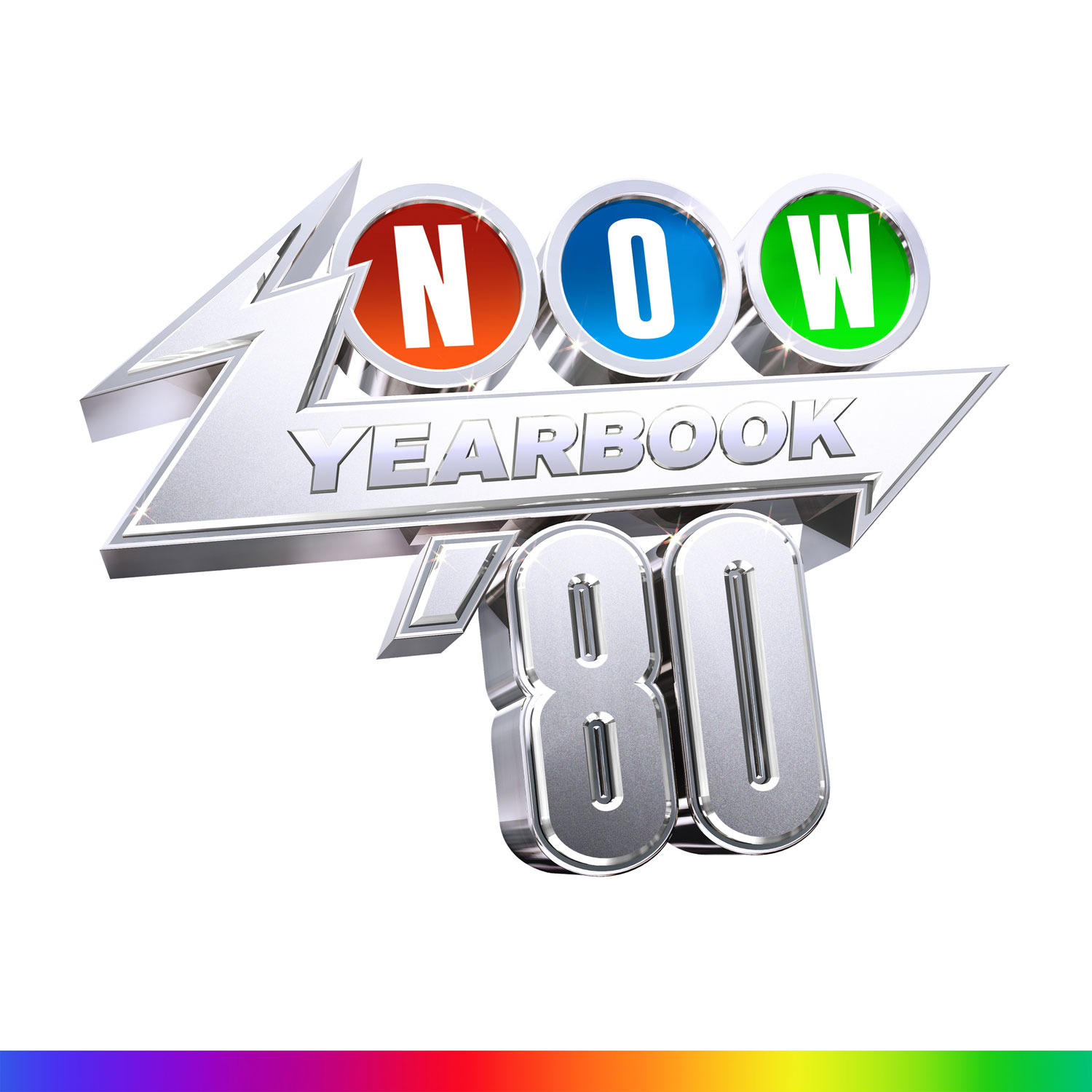 The Now That's What I Call Music team step back to 1980, the year began arguably the best decade in pop, for a fifth full volume of their ever popular Yearbook releases. NOW Yearbook '80 comes as a 4CD deluxe hardcover book edition and a 3LP set pressed on clear vinyl.
The 4CD set (also available in cheaper 'standard' packaging) offer 85 tracks across the four discs and is a wonderful reminder of just how good 1980 was, with its intersection of pure pop, new wave, post-punk, the beginnings of new romanticism, disco hangovers from the '70s along with some weird and wonderful 'forgotten' tracks.
The big names endure of course and Queen's timeless 'Another One Bites The Dust' (track 1, CD 1, au naturellement) welcomes us to the new decade and this collection offers not only what is widely regarded as ABBA's best song ('The Winner Takes It All') but two of Paul McCartney's finest solo compositions in 'Coming Up' and 'Waterfalls' (highlights from the patchy, but inspired, McCartney II). That current talk of the town (or globe?), Kate Bush, is represented by the brilliant 'Babooshka' (her second biggest hit single in the UK after 'Wuthering Heights' until 'Running Up That Hill' superseded it in 1985) and the first CD has contributions from era stalwarts The Police ('Don't Stand So Close To Me'), Blondie ('Atomic'), Adam and the Ants ('Dog Eat Dog'), Dexys Midnight Runners ('Geno'), Pretenders ('Brass in Pocket'), The Jam ('Start!'), Madness ('Baggy Trousers'), Ultravox ('Sleepwalk'), Roxy Music ('Oh Yeah'), OMD ('Enola Gay') and many more.
John Lennon's '(Just Like) Starting Over' (the song that was falling down the charts when he was murdered and then subsequently rose to the top) starts CD 2 which then goes into 'rock mode' for a bit, with contributions from The Rolling Stones ('Emotional Rescue'), Stray Cats ('Runaway Boys'), Status Quo ('What You're Proposing'), Rainbow ('All Night Long'), Judas Priest ('Breaking The Law') and Motörhead ('Ace of Spades'). Disco & soul tells rock to move over and so songs by Donna Summer, The Gap Band, Jermaine Jackson and Tom Browne feature later on.
There's no let up. CD 3 offers more Jam, Pretenders, Roxy Music, Madness, plus The Vapors, The Tourists, Joy Division, Bad Manners, Ramones, Elvis Costello & The Attractions, Martha and the Muffins, Joe Jackson, The Boomtown Rats etc.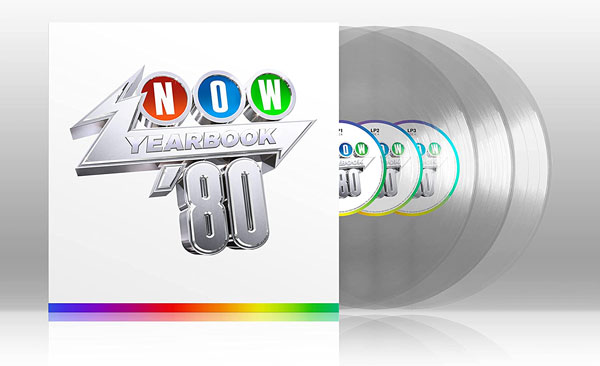 Highlights from the final CD include the aforementioned McCartney and ABBA, plus the non-guilty pleasures of Olivia Newton-John ('Magic'), Sheena Easton ('9 to 5 (Morning Train)'), The Nolans ('I'm In The Mood For Dancing'), Kelly Marie ('Feels Like I'm In Love'), Dollar ('I Wanna Hold Your Hand'), Andrew Lloyd Webber & Marti Webb ('Take That Look Off Your Face'), The Mash and that perennial festive favourite Jona Lewie's 'Stop The Cavalry'.
As always, the 3LP edition offers an unavoidable, cut-down selection, in this instance highlighting 47 tracks from 1980, but both tracklistings are available in full, below. Both the vinyl and hardcover CD deluxe book sets are limited so the usual advice applies – don't wait around to get your pre-order in.
Now Yearbook '80 will be released on 15 July 2022.
Compare prices and pre-order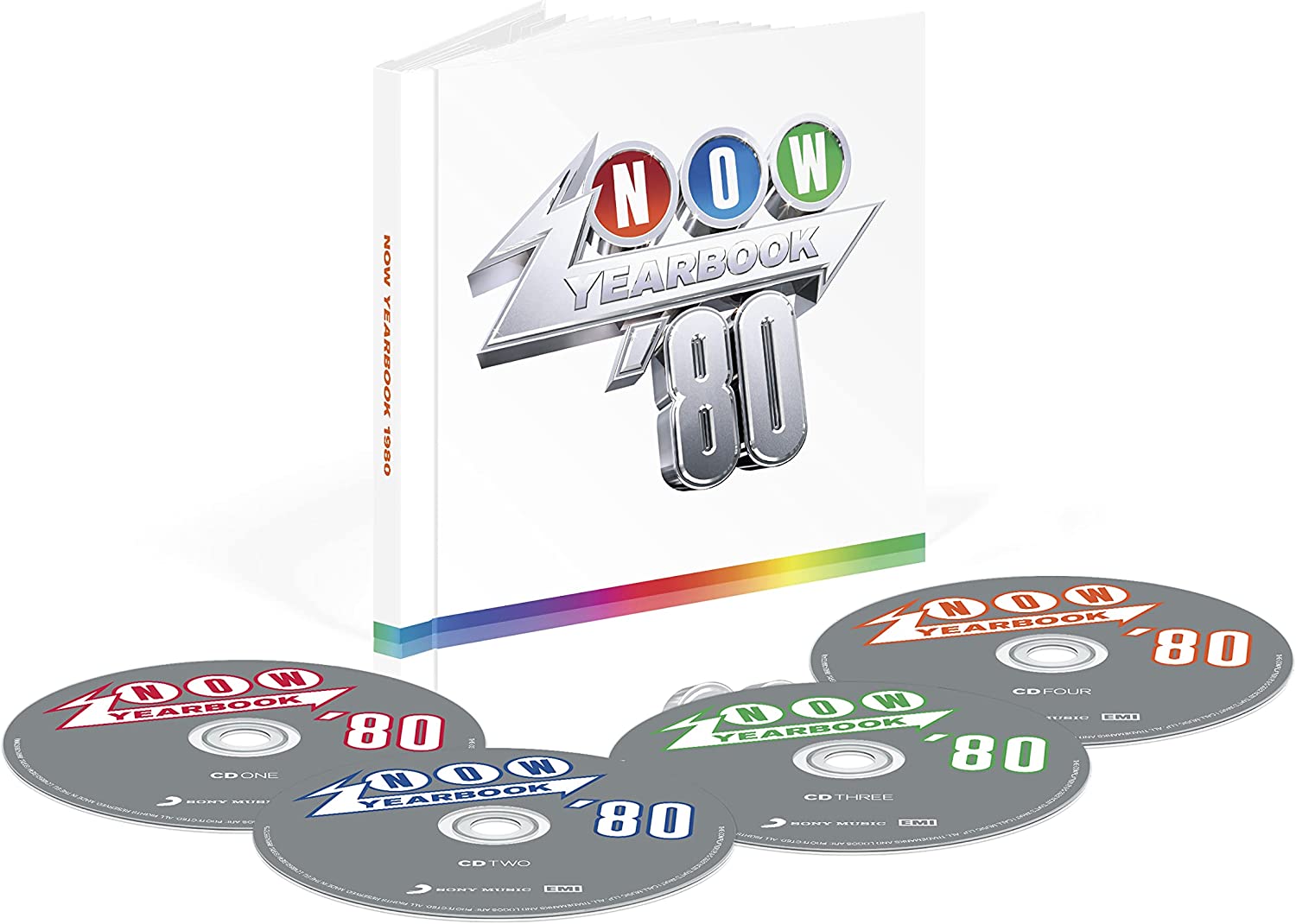 Various Artists
Now Yearbook 1980 - 4CD hardcover deluxe book edition
Compare prices and pre-order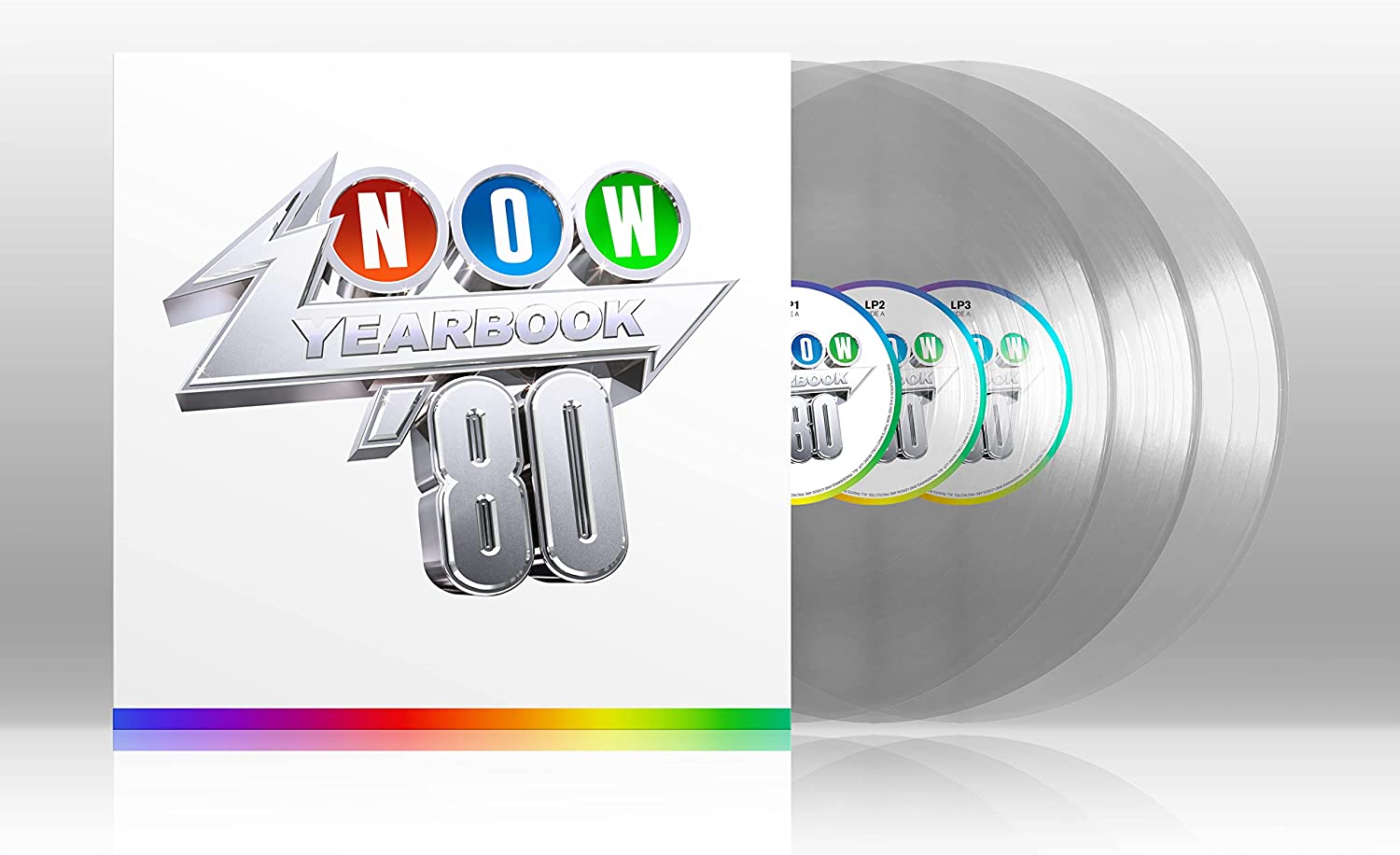 Various Artists
Now Yearbook 1980 - 3LP clear vinyl set
Compare prices and pre-order
Various Artists
Now Yearbook 1980 - 4CD standard edition
Tracklisting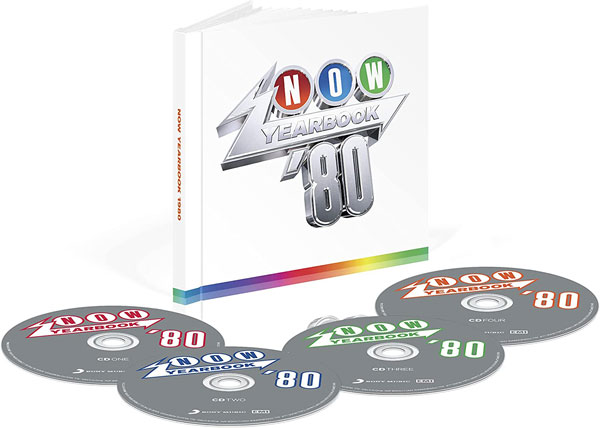 Now Yearbook '80 Various Artists
/
4CD set
CD 1

Queen – Another One Bites The Dust
Blondie – Atomic
Adam & The Ants – Dog Eat Dog
Kate Bush – Babooshka
The Police – Don't Stand So Close To Me
Dexys Midnight Runners – Geno
Pretenders – Brass In Pocket
The Jam – Start!
Madness – Baggy Trousers
ABBA – Super Trouper
Sheila & B. Devotion – Spacer
Diana Ross – Upside Down
Lipps Inc. – Funkytown
Orchestral Manoeuvres In The Dark – Enola Gay
Spandau Ballet – To Cut A Long Story Short
Ultravox – Sleepwalk
Gary Numan – I Die: You Die
Roxy Music – Oh Yeah!
KC & The Sunshine Band – Please Don't Go
Randy Crawford – One Day I'll Fly Away
Billy Preston & Syreeta – With You I'm Born Again

CD 2

John Lennon – (Just Like) Starting Over
Billy Joel – It's Still Rock And Roll To Me
The Rolling Stones – Emotional Rescue
Paul McCartney – Coming Up
Stray Cats – Runaway Boys
Status Quo – What You're Proposing
Rainbow – All Night Long
Judas Priest – Breaking The Law
Motorhead – Ace Of Spades
Joan Armatrading – Me Myself I
Air Supply – All Out Of Love
Kenny Rogers – Lady
Donna Summer – On The Radio
Stephanie Mills – Never Knew Love Like This Before
The Spinners – Medley: Working My Way Back To You / Forgive Me, Girl
Change – Searching
The Whispers – And The Beat Goes On
Crown Heights Affair – You Gave Me Love
The Gap Band – I Don't Believe You Want To Get Up And Dance (Oops, Up Side Your Head)
Jermaine Jackson – Let's Get Serious
Teena Marie – Behind The Groove
Tom Browne – Funkin' For Jamaica

CD 3

The Clash – London Calling
The Jam – Going Underground
Pretenders – Talk Of The Town
Ramones – Baby, I Love You
Elvis Costello & The Attractions – I Can't Stand Up For Falling Down
Hazel O'Connor – Eighth Day
Siouxsie And The Banshees – Happy House
Joy Division – Love Will Tear Us Apart
Martha And The Muffins – Echo Beach
Roxy Music – Over You
New Musik – Living By Numbers
The Tourists – So Good To Be Back Home Again
The Vapors – Turning Japanese
The Regents – 7 Teen
Joe Jackson – It's Different For Girls
The Boomtown Rats – Banana Republic
UB40 – Food For Thought
Bad Manners – Special Brew
The Selecter – Missing Words
The Special AKA – Too Much Too Young
Madness – My Girl

CD 4

ABBA – The Winner Takes It All
Paul McCartney – Waterfalls
The Korgis – Everybody's Got To Learn Sometime
Hot Chocolate – No Doubt About It
Olivia Newton-John – Magic
Diana Ross – My Old Piano
Blondie – The Tide Is High
Sheena Easton – 9 To 5 (Morning Train)
The Nolans – I'm In The Mood For Dancing
Kelly Marie – Feels Like I'm In Love
Liquid Gold – Dance Yourself Dizzy
Odyssey – Use It Up And Wear It Out
Kool & The Gang – Celebration
Stacy Lattisaw – Jump To The Beat
Dollar – I Wanna Hold Your Hand
Andrew Lloyd Webber & Marti Webb – Take That Look Off Your Face
Rupert Holmes – Escape (The Pina Colada Song)
Captain & Tennille – Do That To Me One More Time
Johnny Logan – What's Another Year
The Mash – Suicide Is Painless
Jona Lewie – Stop The Cavalry
Tracklisting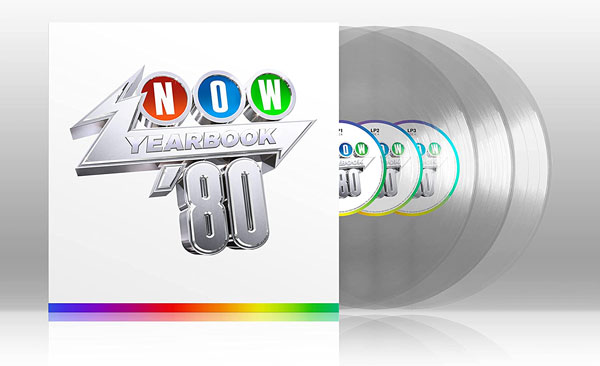 Now Yearbook '80 Various Artists
/
3LP clear vinyl
LP 1

Side A

Queen – Another One Bites The Dust
Blondie – Atomic
Adam and The Ants – Dog Eat Dog
Kate Bush – Babooshka
The Police – Don't Stand So Close To Me
Pretenders – Brass In Pocket
The Jam – Start!
Elvis Costello and The Attractions – I Can't Stand Up For Falling Down
Madness – Baggy Trousers

Side B

ABBA – Super Trouper
Sheila and B. Devotion – Spacer
Diana Ross – Upside Down
Lipps Inc. – Funkytown
Odyssey – Use It Up And Wear It Out
Liquid Gold – Dance Yourself Dizzy
Kelly Marie – Feels Like I'm In Love

LP 2

Side A

John Lennon – (Just Like) Starting Over
Billy Joel – It's Still Rock And Roll To Me
The Rolling Stones – Emotional Rescue
Paul McCartney – Coming Up
Status Quo – What You're Proposing
Rainbow – All Night Long
Joan Armatrading – Me Myself I
The Mash – Suicide Is Painless

Side B

Orchestral Manoeuvres In The Dark – Enola Gay
Gary Numan – I Die: You Die
Joy Division – Love Will Tear Us Apart
Martha And The Muffins – Echo Beach
Spandau Ballet – To Cut A Long Story Short
The Special AKA – Too Much Too Young
UB40 – Food For Thought
Dexys Midnight Runners – Geno

LP 3

Side A

The Clash – London Calling
The Jam – Going Underground
Pretenders – Talk Of The Town
Ramones – Baby, I Love You
Siouxsie And The Banshees – Happy House
Hazel O'Connor – Eighth Day
Roxy Music – Over You
Joe Jackson – It's Different For Girls

Side B

ABBA – The Winner Takes It All
Olivia Newton-John – Magic
Blondie – The Tide Is High
The Spinners – Medley: Working My Way Back To You / Forgive Me, Girl
Kool and The Gang – Celebration
Randy Crawford – One Day I'll Fly Away
Billy Preston and Syreeta – With You I'm Born Again