 News
Now Yearbook '83 Extra!
Companion 3CD set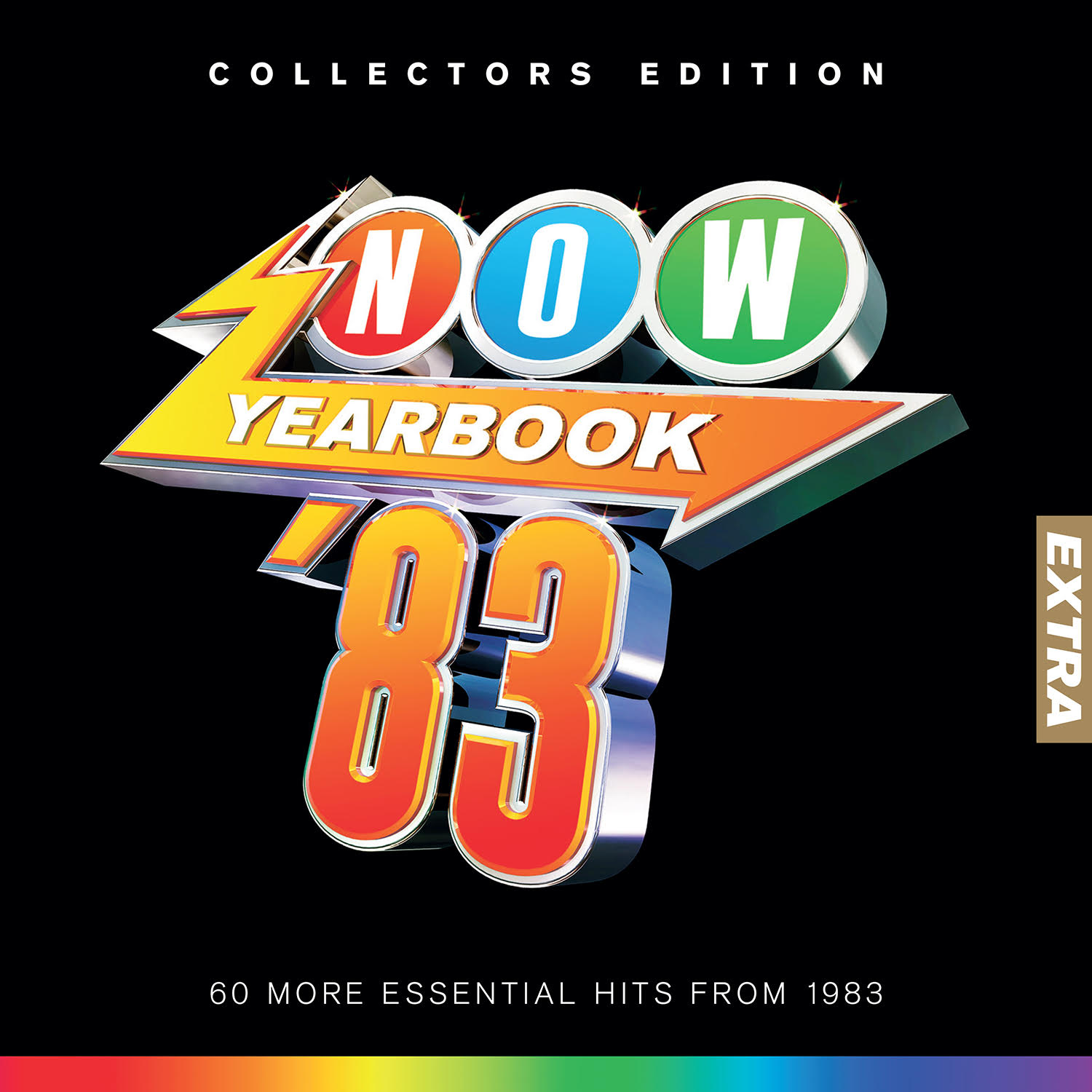 Eighties pop fans enjoying Now That's What I Call Music's new Yearbook series will be interested to know that a supplementary compilation to June's Now Yearbook '83 will be released in December.
Now Yearbook '83 Extra offers 60 more tracks from this superb year and features a bevy of usual suspects (Wham!, Paul Young, Eurythmics, Culture Club etc.) while showcasing the rise of some 'alternative' artists (including The Cure and Echo and The Bunnymen). There's some quirky selections to keep things interesting such as Tears For Fears' 'The Way You Are', Elvis Costello & The Attractions' 'Everyday I Write The Book' and 'Two Hearts Beat As One', the non-top 10 hit from U2's 1983 album, War.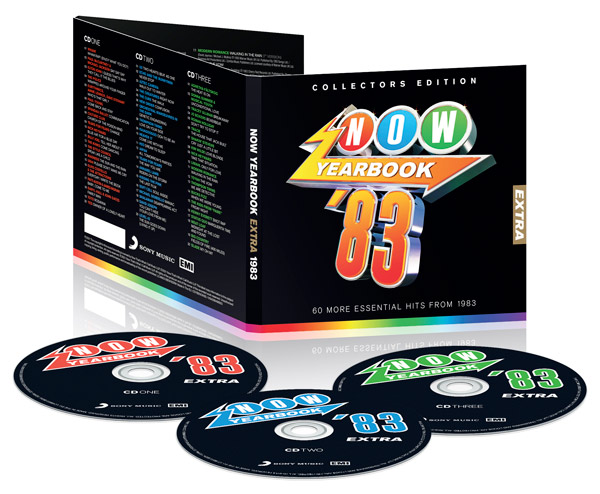 No vinyl for this release and sadly no deluxe 'book' packaging this time around. This will be presented very much in the style of the non-deluxe Yearbooks.
Nevertheless, a worthy companion to the original compilation, this Now Yearbook '83 Extra three-CD set will be issued on 10 December 2021.
Compare prices and pre-order
Various Artists
Now Yearbook 83 extra - 3CD set
Tracklisting
Now Yearbook 83 extra Various Artists
/
3CD set
CD 1

Wham! – Wham Rap! (Enjoy What You Do?)
Paul McCartney & Michael Jackson – Say Say Say
Elton John – I Guess That's Why They Call It The Blues
The Police – Wrapped Around Your Finger
Eurythmics, Annie Lennox, Dave Stewart – Who's That Girl?
Paul Young – Come Back And Stay
Spandau Ballet – Communication
Culture Club – Church Of The Poison Mind
Tears For Fears – Change
Nick Heyward – Blue Hat For A Blue Day
Billy Joel – Tell Her About It
The Kinks – Come Dancing
The Style Council – Speak Like A Child
Madness – The Sun And The Rain
UB40 – Please Don't Make Me Cry
Elvis Costello & The Attractions – Everyday I Write The Book
Patti Austin & James Ingram – Baby, Come To Me
Hall & Oates – Family Man
Toto – Rosanna
Yes – Owner Of A Lonely Heart

CD 2

U2 – Two Hearts Beat As One
Echo And The Bunnymen – Never Stop
Aztec Camera – Walk Out To Winter
The Creatures – Right Now
The Cure – The Walk
New Order – Confusion
Orchestral Manoeuvres In The Dark – Genetic Engineering
Thompson Twins – Love On Your Side
Kajagoogoo – Ooh To Be Ah
Heaven 17 – Come Live With Me
H2O – Dream To Sleep
Japan – All Tomorrow's Parties
Tears For Fears – The Way You Are
Annabel Lamb – Riders On The Storm
Kissing The Pink – The Last Film
Soft Cell – Soul Inside
Michael Sembello – Maniac
Shalamar – Disappearing Act
David Joseph – You Can't Hide (Your Love From Me)
Level 42 – The Sun Goes Down (Living It Up)

CD 3

Agnetha Fältskog – The Heat Is On
Donna Summer & Musical Youth – Unconditional Love
Tracey Ullman – Breakaway
Jo Boxers – Boxerbeat
Roman Holliday – Don't Try To Stop It
Tracie – The House That Jack Built
Shakin' Stevens – Cry Just A Little Bit
Kim Wilde – Love Blonde
Nick Heyward – Take That Situation
Limahl – Only For Love
Modern Romance – Walking In The Rain
Toyah – The Vow
Thompson Twins – We Are Detective
Bucks Fizz – When We Were Young
The Kids From "Fame" – Friday Night
Kenny Everett – Snot Rap
Status Quo – Marguerita Time
Meat Loaf – Midnight At The Lost And Found
Big Country – Fields Of Fire (400 Miles)
Slade – My Oh My