 News
Now Yearbook 85
Back to the 80s for the Yearbook series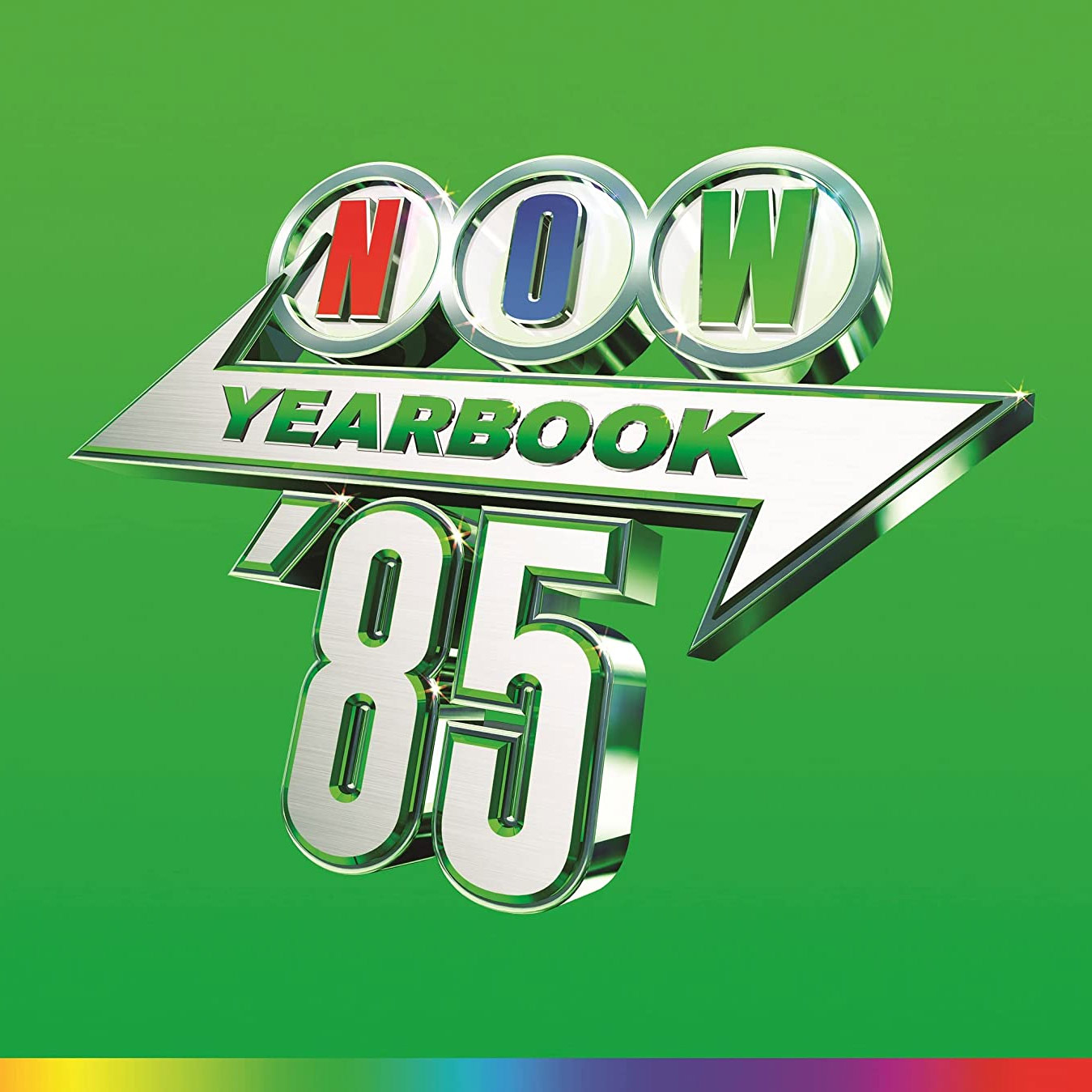 The NOW Yearbook series continues and returns to the 1980s for Now Yearbook 85.
If 1984 was the best year in pop, then this compilation reminds us that 1985 was almost as good, with post-Live Aid Queen opening in strident fashion with 'One Vision', newcomers a-ha almost reaching number one in the UK with 'Take On Me', and Tears For Fears deciding to ditch the bedsitter synth-pop, get the guitars out and go 'global' with 'Shout' and Everybody Wants To Rule The World'.
There's a ludicrous number of MASSIVE songs here including Eurythmics' only UK chart-topper 'There Must Be An Angel (Playing With My Heart)', Phil Collins and Phil Bailey's 'Easy Lover', The Power Station's 'Some Like It Hot' (along with Arcadia's 'Election Day'!), Foreigner's 'I Want To Know What Love Is', Go West's 'We Close Our Eyes' and the title track from Frankie Goes To Hollywood's debut (the only single not to get to number one in the UK from that album).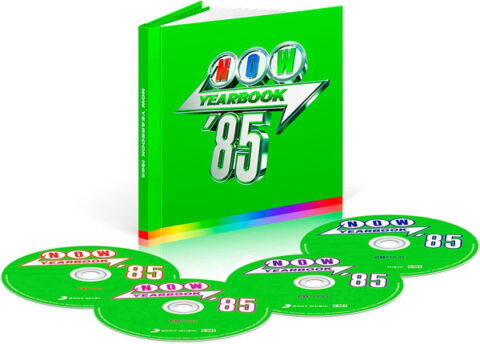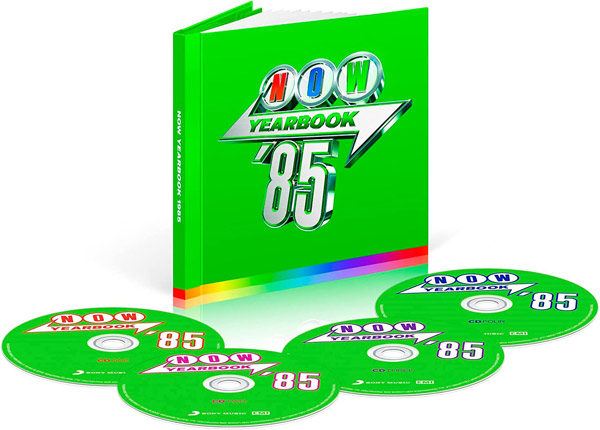 Frankie label-mates Art of Noise pop-up on CD 4 with 'Close (to the Edit)' and the same disc offers a hero's welcome to Paul Hardcastle's '19', sticks bananas up the tailpipe of Harold Faltermeyer's classic 'Axel F.', sympathises with Colonel Abrahams' predicament in the legendary 'Trapped', and says "I'm not sure" to The Smiths' questioning 'How Soon Is Now'.
Sting's excellent 'If You Love Somebody Set Them Free' is on here, although that wasn't the big hit you might remember, while Midge Ure's 'If I Was' did, of course, get to number one in Britain. There will surely be a full public enquiry into how Kate Bush's 'Running Up That Hill' DOESN'T end up on a compilation celebrating 1985 (especially one that that is released in 2022). Yes, the meteorological #20 hit 'Cloudbusting' is included, but COME ON!?
Also where is Pet Shop Boys' 'West End Girls'? That's another major omission but presumably the NOW team requested it and said 'Please', only to be refused. Disappointing.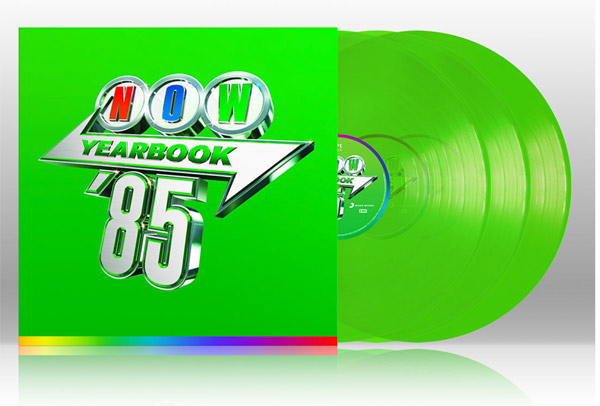 There's more from the ZTT 'songbook' courtesy of Propaganda's 'Duel' on CD 3 along with songs from Howard Jones ('Things Can Only Get Better'), Stephen Duffy's hit ('Kiss Me'), Nik Kershaw's 'Wide Boy', Fine Young Cannibals' 'Johnny Come Home' and King's 'Love and Pride'.
There's loads more (79 tracks on the 4CD set) so check out the full track listings below. As usual the formats are: 4CD in posh hardcover book (limited), 3LP coloured vinyl (in this case, green vinyl and like the deluxe 4CD set, it's limited) and standard 4CD edition (in the cheap card sleeve).
Now Yearbook 85 will be released on 4 November 2022.
Compare prices and pre-order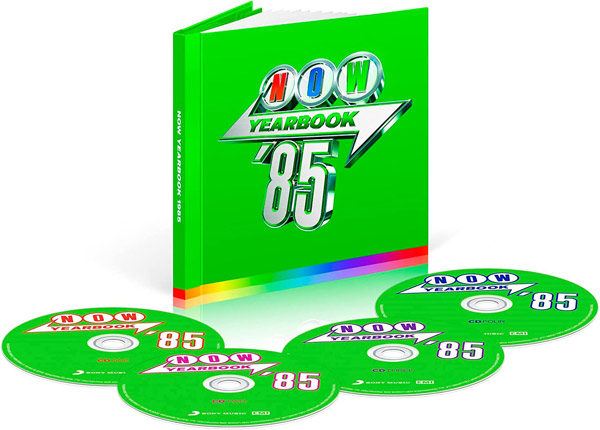 Various Artists
Now Yearbook 85 - 4CD deluxe book
Compare prices and pre-order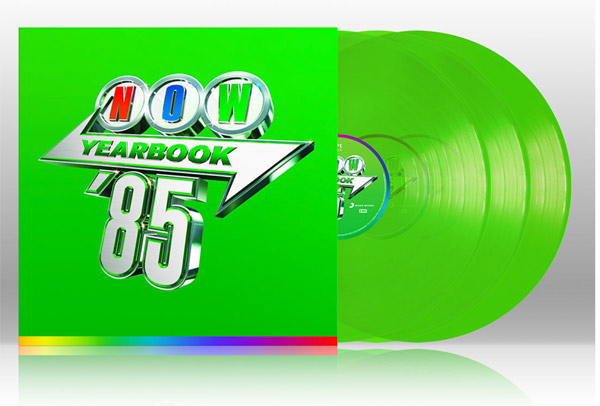 Various Artists
Now Yearbook 85 - 3LP green vinyl
Compare prices and pre-order
Various Artists
Now Yearbook 85 - standard 4CD edition
Tracklisting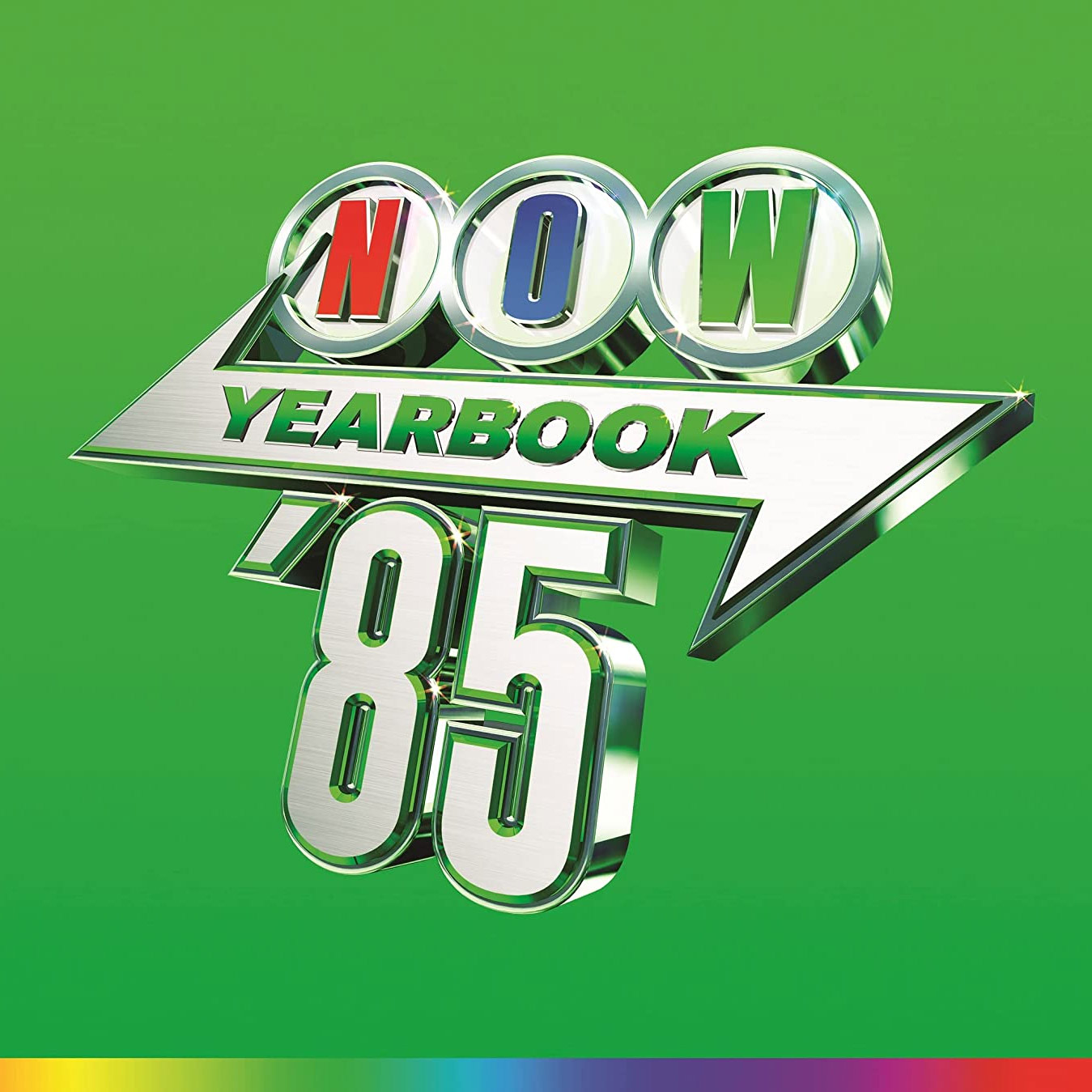 Now Yearbook 85 Various Artists
/
CD 1

Queen – One Vision
Philip Bailey & Phil Collins – Easy Lover
Eurythmics, Annie Lennox, Dave Stewart – There Must Be An Angel (Playing With My Heart)
UB40 & Chrissie Hynde – I Got You Babe
Sting – If You Love Somebody Set Them Free
Midge Ure – If I Was
Tears For Fears – Everybody Wants To Rule The World
a-ha – Take On Me
The Power Station – Some Like It Hot
Go West – We Close Our Eyes
Dead Or Alive – You Spin Me Round (Like A Record)
Frankie Goes To Hollywood – Welcome To The Pleasuredome (Alternative To Reality)
Simple Minds – Don't You (Forget About Me)
Tina Turner – We Don't Need Another Hero (Thunderdome)
Phyllis Nelson – Move Closer
Bryan Ferry – Slave To Love
Paul Young – Every Time You Go Away
Elton John – Nikita
U2 – The Unforgettable Fire

CD 2

Foreigner – I Want To Know What Love Is
Marillion – Kayleigh
Huey Lewis & The News – The Power Of Love (From "Back To The Future" Soundtrack)
Bonnie Tyler – Holding Out For A Hero
Pat Benatar – Love Is A Battlefield
ZZ Top – Legs
Billy Idol – White Wedding – Pt. 1
John Parr – St. Elmo's Fire (Man In Motion)
Dan Hartman – I Can Dream About You (From "Streets Of Fire" Soundtrack)
Maria Vidal – Body Rock
DeBarge – Rhythm Of The Night (From "The Last Dragon" Soundtrack)
Steve Arrington – Feel So Real
Ashford & Simpson – Solid
Chaka Khan – This Is My Night
Princess – Say I'm Your Number One
Loose Ends – Hangin' On A String (Contemplating)
Amii Stewart – Friends
Kool & The Gang – Cherish
Whitney Houston – Saving All My Love For You
Lionel Richie – Say You, Say Me

CD 3

Kate Bush – Cloudbusting
The Smiths – How Soon Is Now?
The Cure – Close To Me
The Cult – She Sells Sanctuary
Art Of Noise – Close (To The Edit)
Propaganda – Duel
Arcadia – Election Day
Tears For Fears – Shout
Howard Jones – Things Can Only Get Better
Nik Kershaw – Wide Boy
Stephen Duffy – Kiss Me
Red Box – Lean on Me (Ah-li-ayo)
King – Love & Pride
Scritti Politti – The Word Girl
Simply Red – Money's Too Tight (To Mention)
Fine Young Cannibals – Johnny Come Home
The Style Council – Walls Come Tumbling Down
The Dream Academy – Life In A Northern Town
Bananarama – Do Not Disturb
Strawberry Switchblade – Since Yesterday

CD 4

Paul Hardcastle – 19
Harold Faltermeyer – Axel F (From "Beverly Hills Cop")
Colonel Abrams – Trapped
Bronski Beat with Marc Almond – I Feel Love / Johnny Remember Me
Divine – Walk Like A Man
Baltimora – Tarzan Boy
Animotion – Obsession
Dee C. Lee – See The Day
Sade – The Sweetest Taboo
Alison Moyet – That Ole Devil Called Love
Feargal Sharkey – A Good Heart
Katrina & The Waves – Walking On Sunshine
Sheila E. – The Belle Of St. Mark
Level 42 – Something About You
Billy Ocean – Loverboy
Five Star – All Fall Down
Sister Sledge – Frankie
Elaine Paige & Barbara Dickson – I Know Him So Well
Jennifer Rush – The Power Of Love
Shakin' Stevens – Merry Christmas Everyone

LP 1

Side A

One Vision Queen
Easy Lover Philip Bailey & Phil Collins
There Must Be An Angel (Playing With My Heart) Eurythmics, Annie Lennox, Dave Stewart
I Got You Babe UB40 & Chrissie Hynde
If You Love Somebody Set Them Free Sting
If I Was Midge Ure
Everybody Wants To Rule The World

Side B

Take On Me a–ha
Some Like It Hot The Power Station
We Close Our Eyes Go West
Things Can Only Get Better Howard Jones
Lean on Me (Ah–li–ayo) Red Box
Kiss Me Stephen Duffy
Love & Pride King
Welcome To The Pleasuredome (Alternative To Reality) Frankie Goes To Hollywood

LP 2

Side A

Cloudbusting Kate Bush
How Soon Is Now? The Smiths
Close To Me The Cure
She Sells Sanctuary The Cult
The Word Girl Scritti Politti
Duel Propaganda
Election Day Arcadia

Side B

19 Paul Hardcastle
You Spin Me Round (Like A Record) Dead Or Alive
I Feel Love / Johnny Remember Me Bronski Beat with Marc Almond
The Belle Of St. Mark Sheila E
Solid Ashford & Simpson
Say I'm Your Number One Princess
Hangin' On A String (Contemplating) Loose Ends
That Ole Devil Called Love Alison Moyet

LP 3

Side A

The Unforgettable Fire U2
Don't You (Forget About Me) Simple Minds
The Power Of Love (From "Back To The Future" Soundtrack) Huey Lewis & The News
We Don't Need Another Hero Tina Turner
Holding Out For A Hero Bonnie Tyler
Love Is A Battlefield Pat Benatar
Legs ZZ Top

Side B

Saving All My Love For You Whitney Houston
Say You, Say Me Lionel Richie
I Want To Know What Love Is Foreigner
Kayleigh Marillion
Nikita Elton John
Slave To Love Bryan Ferry
The Power Of Love Jennifer Rush