 News
Now Yearbook '86
Next in the 4CD / 3LP 'Yearbook' series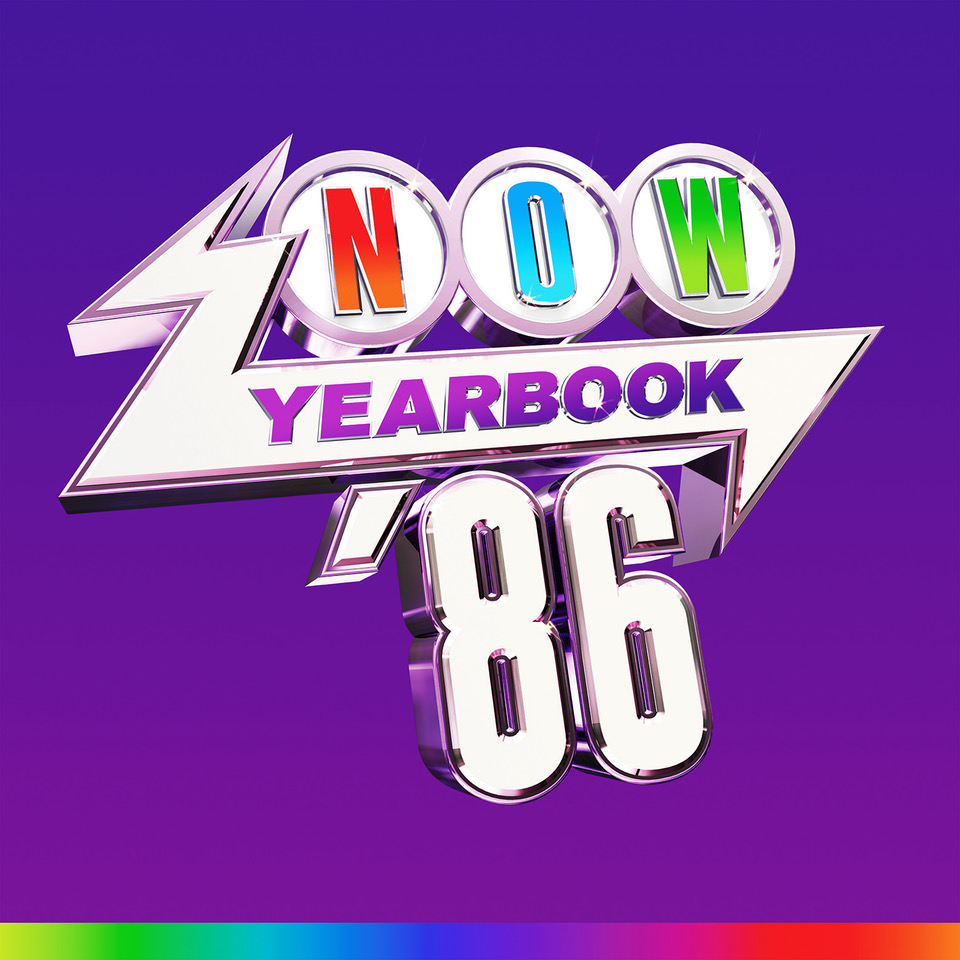 1986 gives 1985 and 1984 a run for their money
The Now That's What I Call Music Team continue their popular Yearbook series with a new volume devoted to 1986. Now Yearbook '86 is available as a 4CD deluxe book edition, a 3LP coloured vinyl (both limited) and a standard 4CD set.
As is often the way, these compilations serve as a reminder of quite how much great pop was delivered in any 12-month period, and 1986 is no exception.This '86 Yearbook delivers George Michael's 'A Different Corner' and Wham!'s 'The Edge of Heaven', two superb chart-toppers and also offers a pair of tracks from new sensation a-ha in 'The Sun Always Shines On TV' (which out-charted 'Take On Me' in the UK) and 'I've Been Losing You', the first single from their second album Scoundrel Days.
There's massive iconic hits everywhere you look, including Duran Duran's 'Notorious', The Bangles' 'Manic Monday', Berlin's 'Take My Breath Away', Paul Simon's 'You Can Call Me Al', Swing Out Sister's 'Breakout', Frankie Goes To Hollywood's 'Rage Hard', Eurythmics' 'Thorn in My Side', Stevie Winwood's 'Higher Love', The Rolling Stones' 'Harlem Shuffle', Falco's 'Rock Me Amadeus' and more.
The 4CD sets have 80 tracks in total, while the vinyl edition offers 43 tracks over three purple translucent vinyl recordsl
Now Yearbook '86 is released on 24 February 2023.
Compare prices and pre-order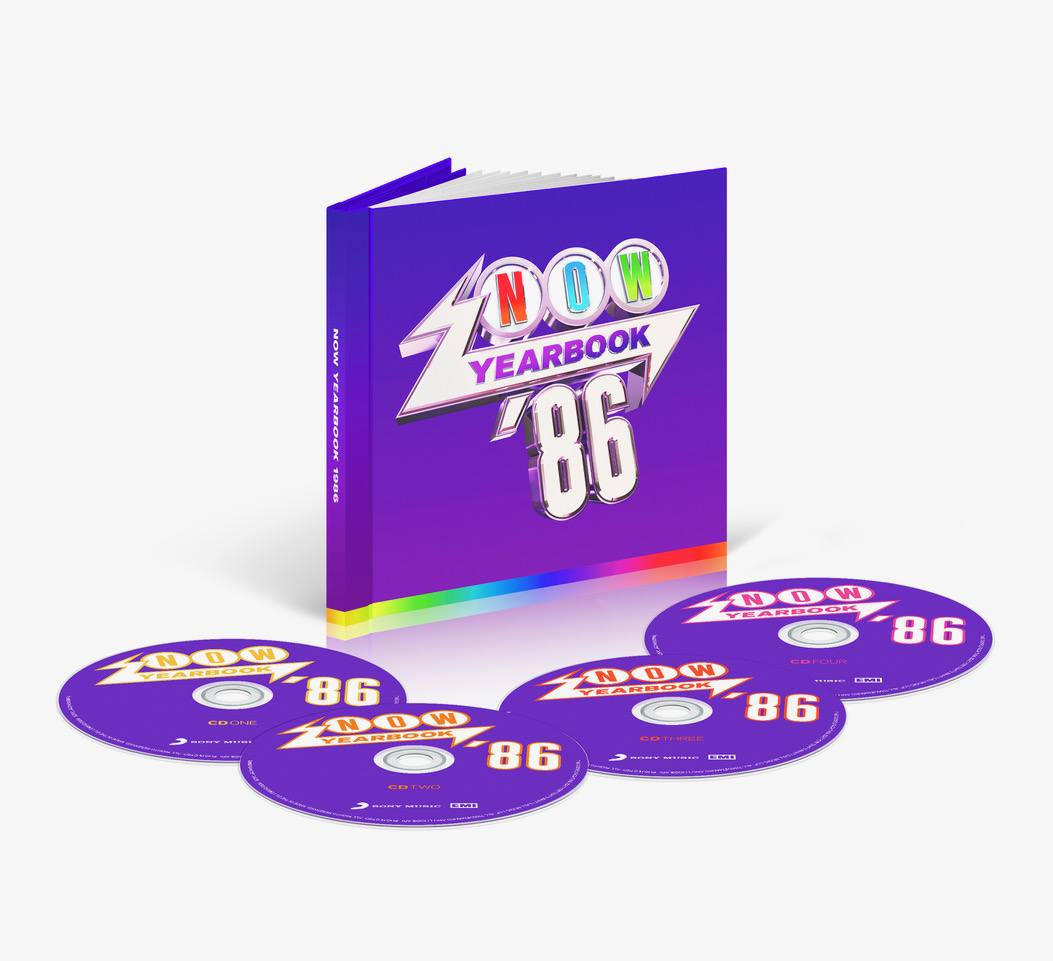 Various Artists
Yearbook 86 - limited deluxe 4CD book edition
Compare prices and pre-order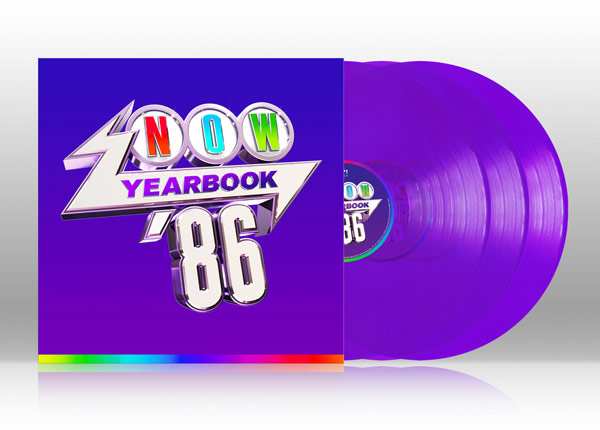 Various Artists
Yearbook 86 - limited 3LP coloured vinyl
Compare prices and pre-order
Various Artists
Yearbook 85 - standard 4CD
Tracklisting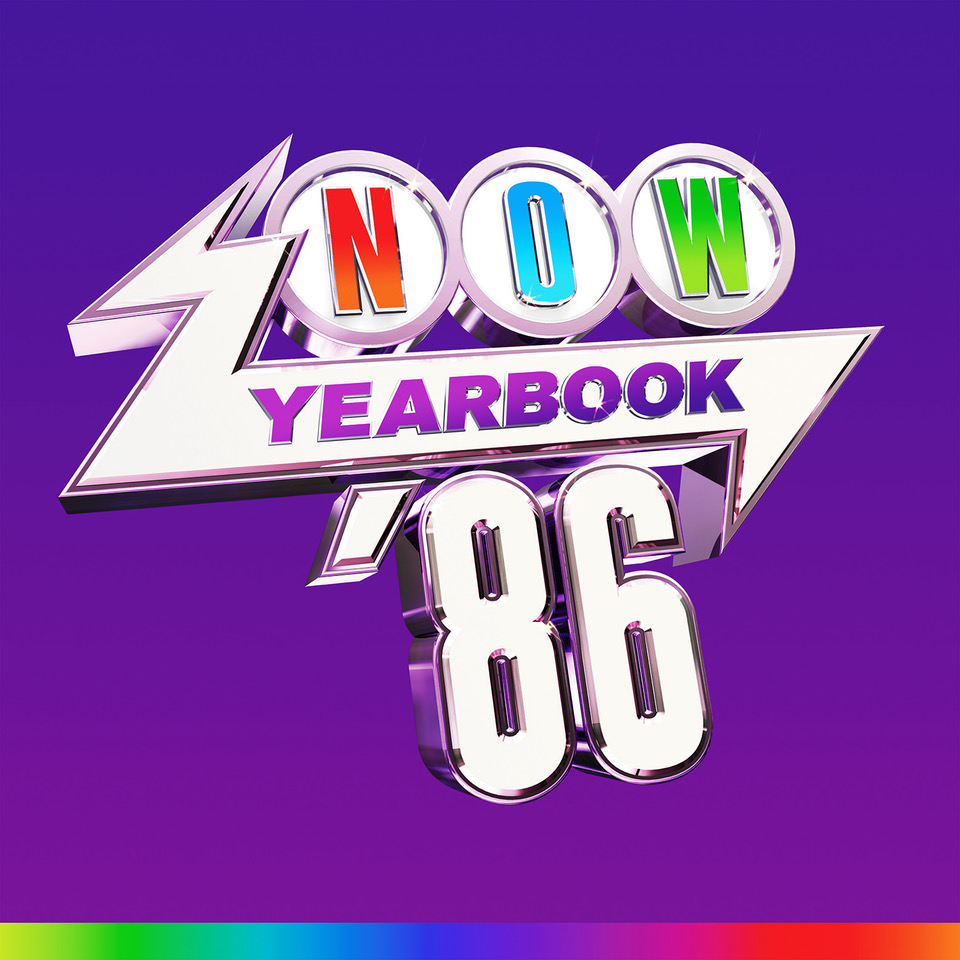 Now Yearbook '86 Various Artists
/
CD 1

George Michael – A Different Corner
a-ha – The Sun Always Shines On T.V.
Duran Duran – Notorious
Kate Bush – Hounds Of Love
Eurythmics, Annie Lennox, Dave Stewart – Thorn In My Side
Falco – Rock Me Amadeus
Level 42 – Lessons In Love
Kim Wilde – You Keep Me Hangin On
Nick Kamen – Each Time You Break My Heart
Owen Paul – My Favourite Waste Of Time
The Bangles – Manic Monday
Pretenders – Don't Get Me Wrong
Paul Simon – You Can Call Me Al
Suzanne Vega – Marlene On The Wall
Fine Young Cannibals – Suspicious Minds
Amazulu – Too Good To Be Forgotten
UB40 – Sing Our Own Song
Boris Gardiner – I Want To Wake Up With You
Simply Red – Holding Back The Years
Spandau Ballet – Through The Barricades

CD 2

Wham! – The Edge Of Heaven
The Communards with Sarah Jane Morris – Don't Leave Me This Way
Bananarama – Venus
Mel & Kim – Showing Out (Get Fresh At The Weekend)
Bucks Fizz – New Beginning (Mamba Seyra)
Miami Sound Machine – Bad Boy (Shep Pettibone 7″ Remix)
Sinitta – So Macho
Samantha Fox – Touch Me (I Want Your Body)
Debbie Harry – French Kissin' (In The USA)
Belouis Some – Imagination
The Blow Monkeys – Digging Your Scene
Swing Out Sister – Breakout
Aretha Franklin – Who's Zoomin' Who?
Gwen Guthrie – Ain't Nothin' Goin' On But The Rent
Jaki Graham – Set Me Free
Cameo – Word Up!
Five Star – Can't Wait Another Minute
Jermaine Stewart – We Don't Have To Take Our Clothes Off
Whitney Houston – How Will I Know
Lionel Richie – Dancing On The Ceiling

CD 3

The Smiths – Panic
Frankie Goes To Hollywood – Rage Hard
Sigue Sigue Sputnik – Love Missile F1-11
Paul Hardcastle – The Wizard (Part 1)
New Order – Bizarre Love Triangle
The Psychedelic Furs – Pretty In Pink
Simple Minds – All The Things She Said
Talk Talk – Life's What You Make It
Furniture – Brilliant Mind
It's Immaterial – Driving Away From Home (Jim's Tune)
Public Image Limited – Rise
Big Audio Dynamite – E=MC2
Pete Wylie – Sinful
Red Box – For America
a-ha – I've Been Losing You
Culture Club – Move Away
Orchestral Manoeuvres In The Dark – (Forever) Live And Die
Howard Jones – No One Is To Blame
The Damned – Eloise
Doctor & The Medics – Spirit In The Sky

CD 4

Berlin – Take My Breath Away (Love Theme From "Top Gun")
Bon Jovi – Livin' On A Prayer
Europe – The Final Countdown
RUN DMC feat. Aerosmith – Walk This Way
Robert Palmer – Addicted To Love
Tina Turner – Typical Male
The Rolling Stones – Harlem Shuffle
The Police – Don't Stand So Close To Me '86
Status Quo – In The Army Now
Mr. Mister – Broken Wings
Chris De Burgh – The Lady In Red
Nick Berry – Every Loser Wins
Jackie Wilson – Reet Petite
Billy Ocean – When The Going Gets Tough, The Tough Get Going
Steve Winwood – Higher Love
The Human League – Human
Nu Shooz – I Can't Wait
Five Star – Rain Or Shine
Whitney Houston – Greatest Love Of All
The Housemartins – Caravan Of Love

LP 1

Side A

George Michael – A Different Corner
a-ha – The Sun Always Shines On T.V.
Duran Duran – Notorious
Eurythmics, Annie Lennox, Dave Stewart – Thorn In My Side (2018 Remastered)
Debbie Harry – French Kissin' (In The USA)
Falco – Rock Me Amadeus
Frankie Goes To Hollywood – Rage Hard

Side B

Kate Bush – Hounds Of Love
Pretenders – Don't Get Me Wrong
Paul Simon – You Can Call Me Al
Tina Turner – Typical Male
Suzanne Vega – Marlene On The Wall
Simply Red – Holding Back The Years
Spandau Ballet – Through The Barricades

LP 2

Side A

Wham! – The Edge Of Heaven
The Communards with Sarah Jane Morris – Don't Leave Me This Way
Bananarama – Venus
Kim Wilde – You Keep Me Hangin' On
Nick Kamen – Each Time You Break My Heart
Swing Out Sister – Breakout
Boris Gardiner – I Want To Wake Up With You

Side B

 The Smiths – Panic
Big Audio Dynamite – E=MC2
Furniture – Brilliant Mind
Talk Talk – Life's What You Make It
Howard Jones – No One Is To Blame
Red Box – For America
The Bangles – Manic Monday
Doctor & The Medics – Spirit In The Sky

LP 3

Side A

Berlin – Take My Breath Away (Love Theme From "Top Gun")
Bon Jovi – Livin' On A Prayer
RUN DMC feat. Aerosmith – Walk This Way
Robert Palmer – Addicted To Love
The Rolling Stones – Harlem Shuffle
The Police – Don't Stand So Close To Me '86
Simple Minds – All The Things She Said

Side B

The Human League – Human
Steve Winwood – Higher Love
Level 42 – Lessons In Love
Five Star – Can't Wait Another Minute
Jermaine Stewart – We Don't Have To Take Our Clothes Off
Lionel Richie – Dancing On The Ceiling
Whitney Houston – Greatest Love Of All