 News
Now Yearbook Extra 1981
3CD companion set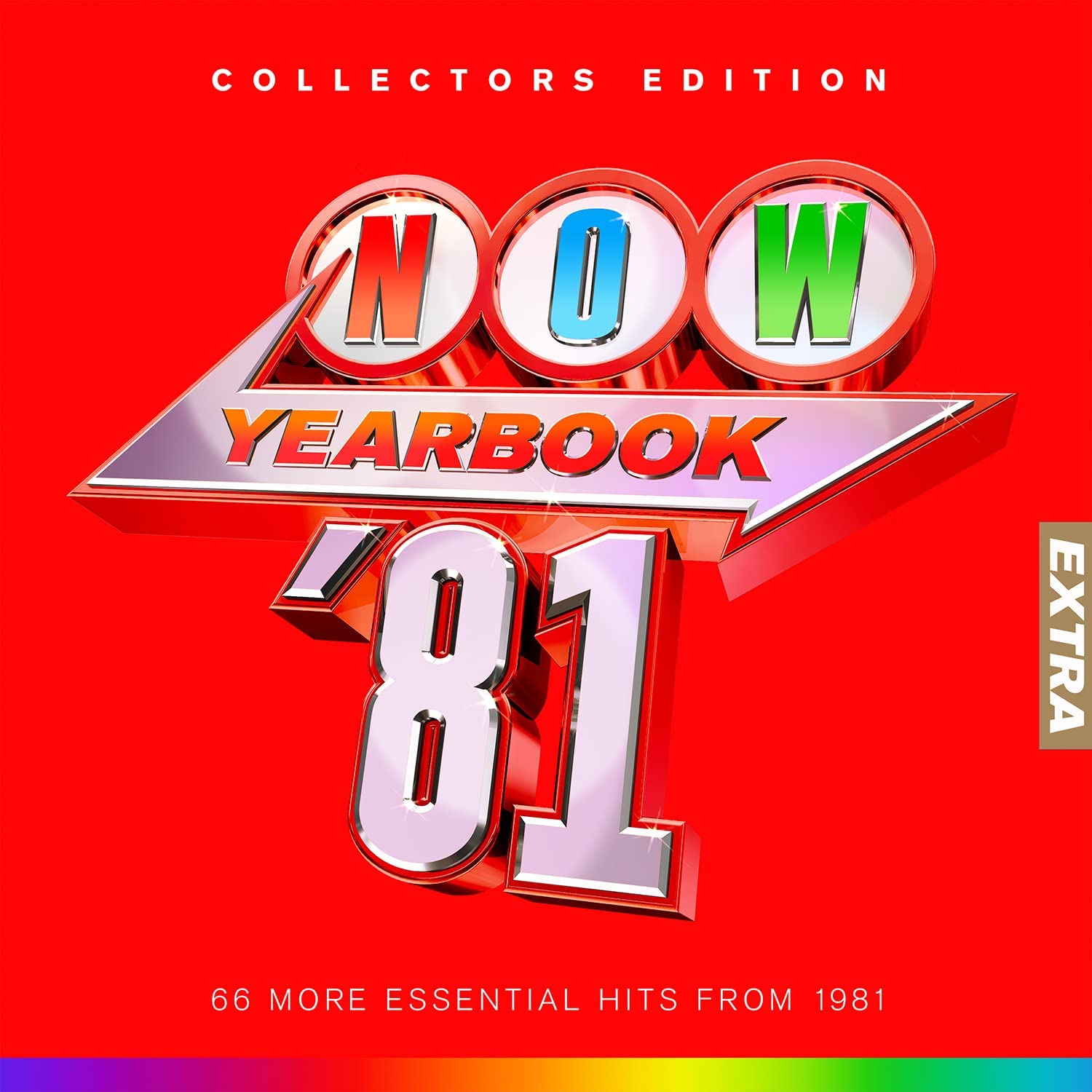 It will be of no surprise to anyone that the Now That's What I Call Music Team are following up their very well received Yearbook 81 release (watch the SDEtv unboxing video) with a companion 'Extra' set which offers "66 More Essential Hits From 1981".
This new triple CD package offers more hits from the best-selling artists of that year (The Police, John Lennon, Duran Duran, Toyah, Adam and the Ants, ELO, The Human League etc.) as well as hits from a host of artists not represented on the actual Now '81 Yearbook (which was issued last month). Full track listing is below.
As usual, there's no 'extra' vinyl and this 3CD set is packaged in a six-panel gatefold card wallet.
Now Yearbook '81 – Extra will be released on 1 July 2022
Compare prices and pre-order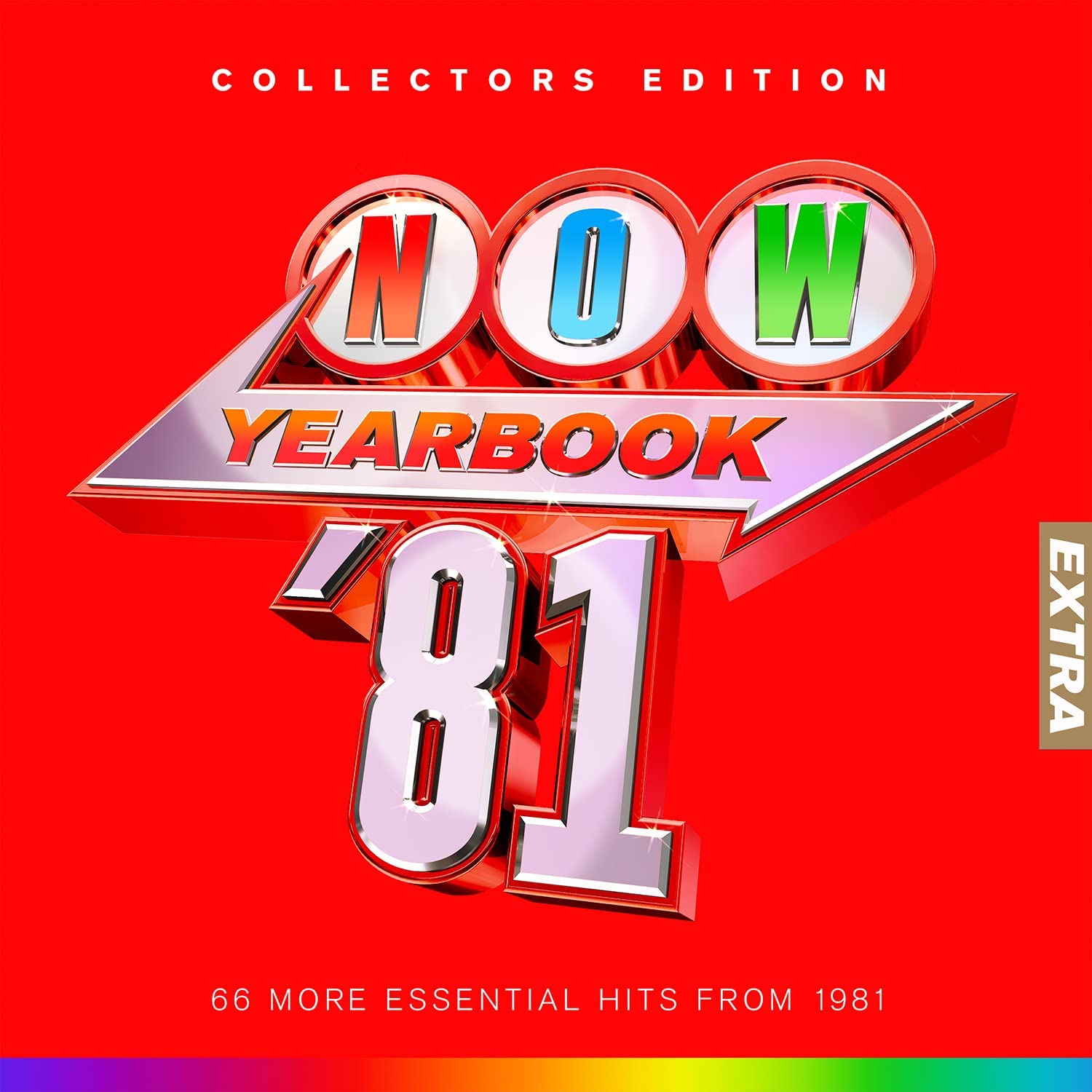 Various Artists
Now Yearbook Extra - 3CD set
Tracklisting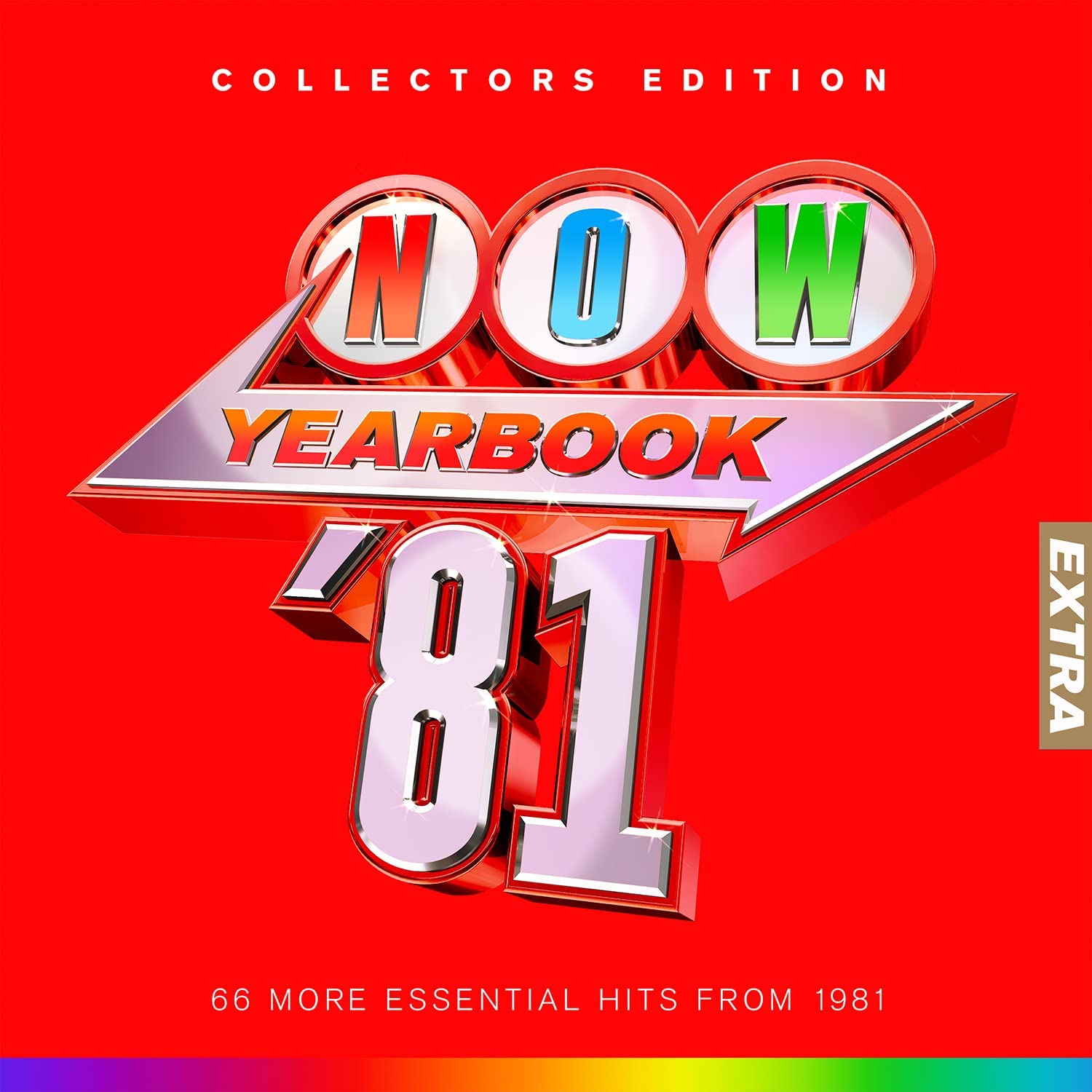 Now Yearbook '81 – Extra Various Artists
/
3CD set
CD 1

John Lennon – Watching The Wheels
The Police – Invisible Sun
U2 – Gloria
The Jam – Absolute Beginners
Pretenders – Message Of Love
The Teardrop Explodes -Treason (It's Just A Story)
The Human League – Open Your Heart
Spandau Ballet – The Freeze
Duran Duran – Careless Memories
Soft Cell – Bedsitter
Japan – Visions Of China
Heaven 17 – Play To Win
Visage – Visage
Tom Tom Club – Genius Of Love
Blue Rondo A La Turk – Me And Mr Sanchez
Madness – Return Of The Los Palmas 7
Kool & The Gang – Steppin' Out
Shalamar – Make That Move
The Pointer Sisters – Slow Hand
Randy Crawford – You Might Need Somebody
Grover Washington, Jr. feat. Bill Withers – Just The Two Of Us
Diana Ross – It's My Turn

CD 2

Adam & The Ants – Ant Rap
Toyah – I Want To Be Free
Kim Wilde – Chequered Love
Altered Images – I Could Be Happy
Susan Fassbender – Twilight Cafe
Godley & Creme – Wedding Bells
Graham Bonnet – Night Games
Electric Light Orchestra – Twilight
Daryl Hall & John Oates – You Make My Dreams (Come True)
Rick Springfield – Jessie's Girl
REO Speedwagon – Take It On The Run
Juice Newton – Angel Of The Morning
Bucks Fizz – One Of Those Nights
Modern Romance – Ay Ay Ay Ay Moosey
Madness – Shut Up
The Boomtown Rats – The Elephants Graveyard
Kirsty MacColl – There's A Guy Works Down The Chip Shop Swears He's Elvis
Shakin' Stevens – You Drive Me Crazy
Stray Cats – Stray Cat Strut
Keith Marshall – Only Crying
Barry Manilow – Bermuda Triangle
The Tweets – Birdie Song
Louis Clark Conducting The Royal Philharmonic Orchestra – Hooked On Classics

CD 3

The Human League – The Sound Of The Crowd
Visage – Mind Of A Toy
Orchestral Manoeuvres In The Dark – Joan Of Arc
Duran Duran – My Own Way
Japan – The Art Of Parties
Spandau Ballet – Musclebound
Tears For Fears – Suffer The Children
Our Daughter's Wedding – Lawnchairs
Simple Minds – The American
New Order – Ceremony
The Psychedelic Furs – Pretty In Pink
Adam & The Ants – Kings Of The Wild Frontier
Bow Wow Wow – Chihuahua
Public Image Limited – Flowers Of Romance
Siouxsie And The Banshees – Arabian Knights
The Teardrop Explodes – Passionate Friend
The Jam – Funeral Pyre
The Clash – The Magnificent Seven
Sugar Minott – Good Thing Going (We've Got A Good Thing Going)
Bad Manners – Walking In The Sunshine
UB40 – Don't Slow Down