 News
Olivia Newton-John / Physical 40th anniversary deluxe reissue
2CD+DVD deluxe offers unreleased audio/video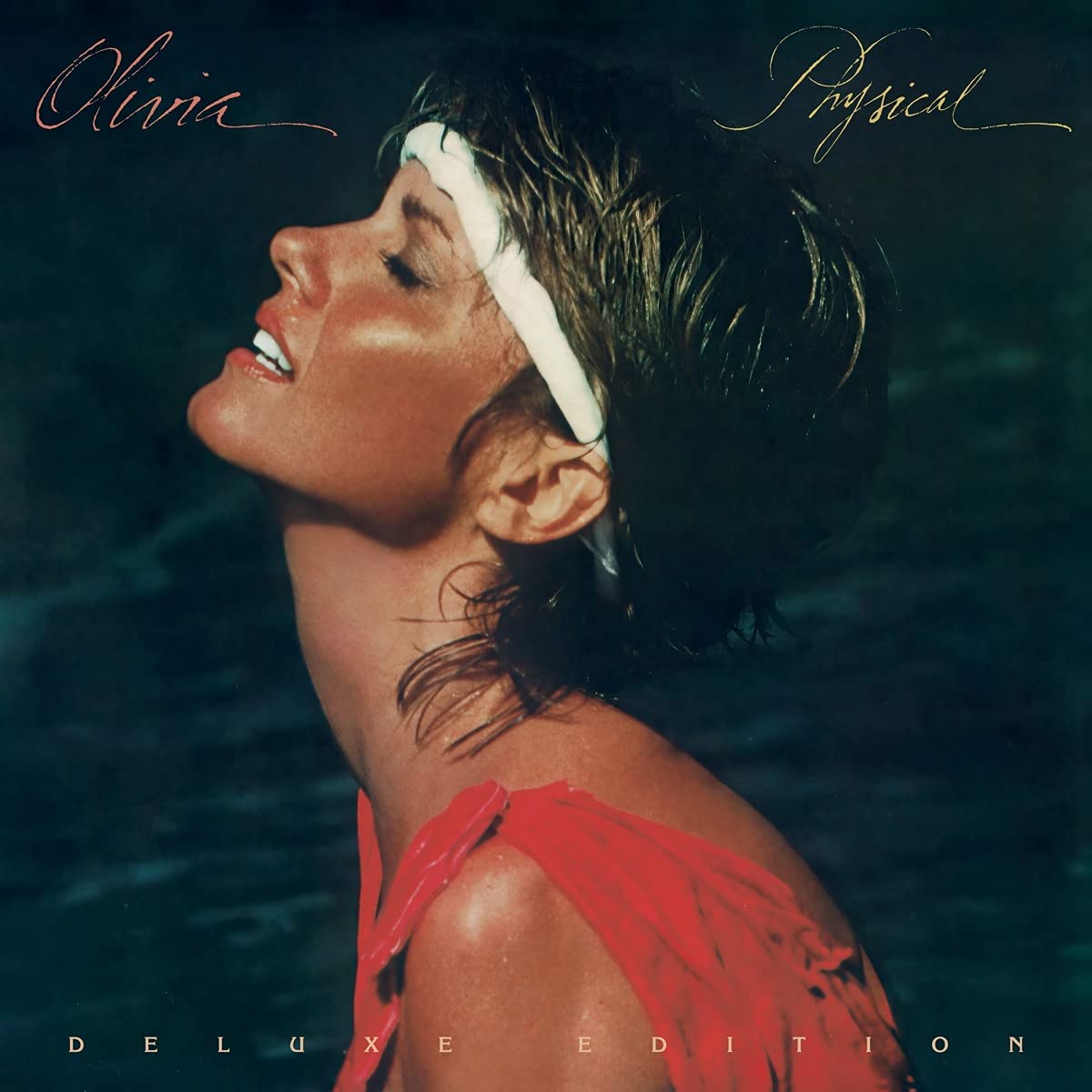 Olivia Newton-John's 1981 album Physical is to be reissued as an expanded 2CD+DVD deluxe edition later this month.
The album was an enormous success, thanks to its title track which spent an incredible 10 weeks at the top of the US Billboard Hot 100, shifting two million copies! It was number one in a few other countries too, although in the UK the single peaked at number seven.
The album has been remastered from the original master tapes for this reissue which offers a very generous amount of bonus material (Vinny Vero has curated this).
The first disc appends single versions and includes 'Heart Attack' and 'Tied Up', both of which were originally included on Olivia's Greatest Hits Vol. 2 a best of album the label put out in 1982 on the back of Physical's success. This CD also includes three songs from the soundtrack for Two Of A Kind, director John Herzfeld's 1983 romantic comedy which brought the two 'Johns' – Travolta and Olivia Newton – back together on screen for the first time since 1978's blockbuster Grease. Its commercial and critical failure proved that you can't reheat a soufflé, but the soundtrack did spawn a couple of hit singles and saw the pair duet on Take A Chance.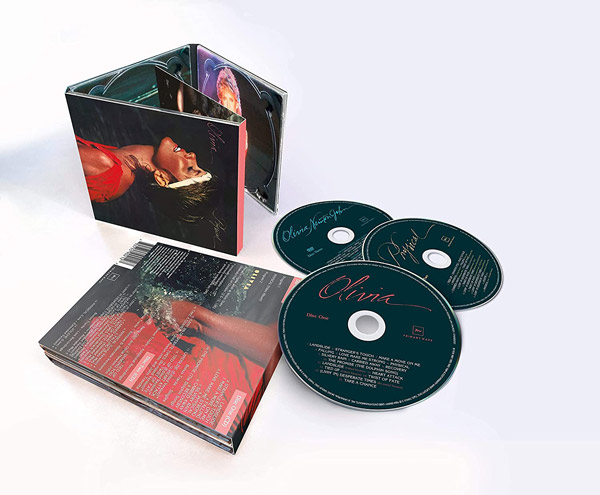 CD 2 gathers long versions, alternate mixes and soundtrack versions of songs, much of which is new to CD, and adds some live cuts at the end.
Perhaps most excitingly, the companion Olivia Physical video album, which includes videos to all the songs on the album, is issued on DVD for the first time as part of this 40th anniversary reissue. In 1983, this won a Grammy for the Recording Academy's short-lived 'Video of the Year' category but has only ever been available on VHS or laserdisc. And that's not all because the DVD in this set also includes Olivia In Concert, an 80-minute live show which sees Olivia and her band performing her biggest hits at two sold out concerts in Ogden, Utah during the 1982 Physical tour.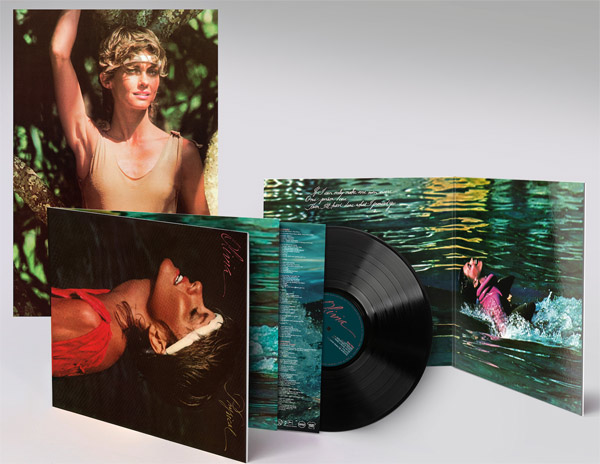 This 2CD+DVD set comes with a 24-page booklet with photos, lyrics and a detailed discography that spans this specific period (1981 to 1984 – up to the point when Olivia's next album, Soul Kiss, was issued).
The album will also be reissued on 180g vinyl with Target and Walmart in the US offering different coloured vinyl variants. The gatefold vinyl comes with a 24" x 36" poster of Olivia, and is a near exact replica of the original Physical LP that was released back in the day. Note that the vinyl isn't released until much later – 27 May 2022.
Physical will be reissued on 19 November 2021 (was 22 October), via Primary Wave.
Compare prices and pre-order
Newton-John,Olivia
Physical - 2CD+DVD edition
Compare prices and pre-order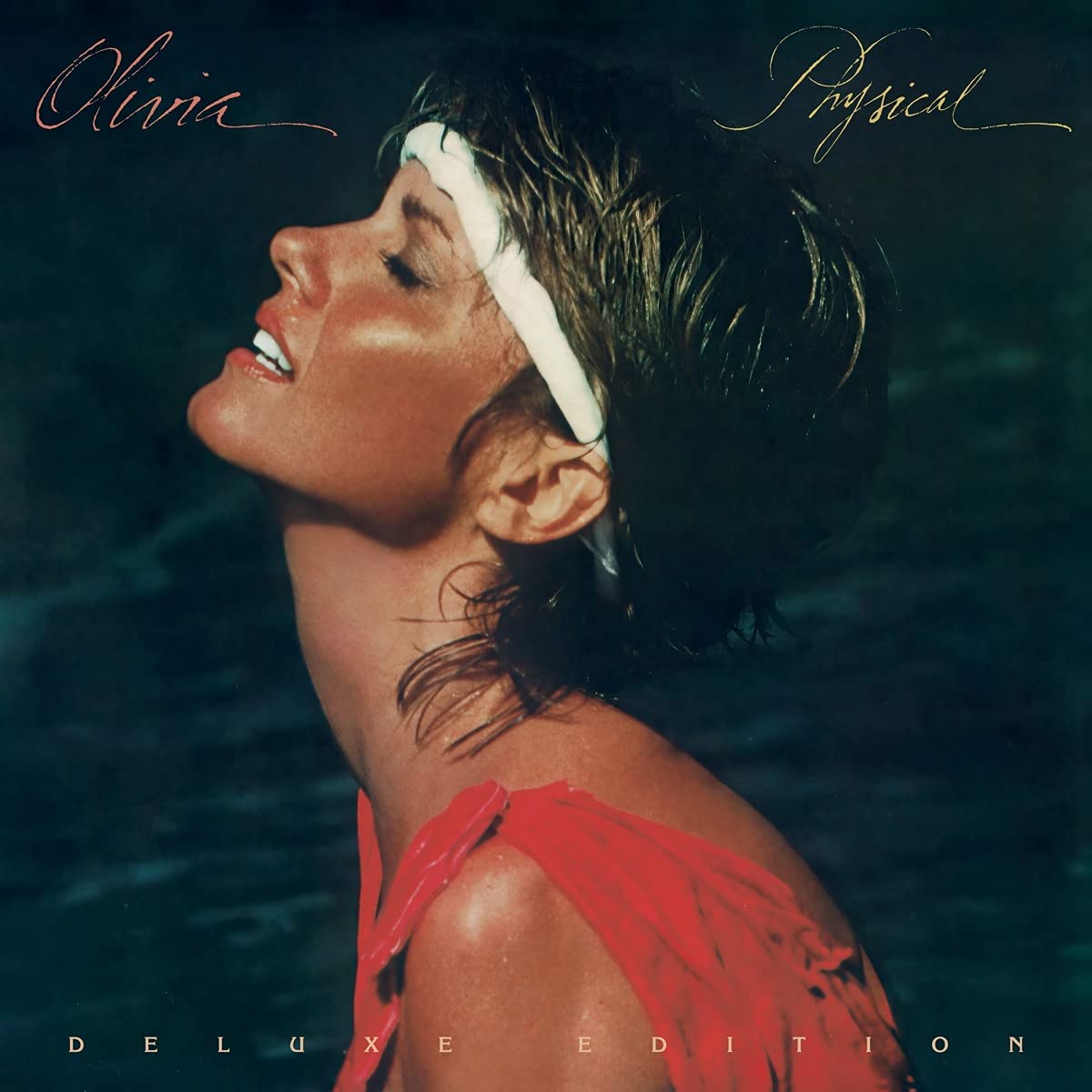 Olivia Newton-John
Physical - vinyl LP
Tracklisting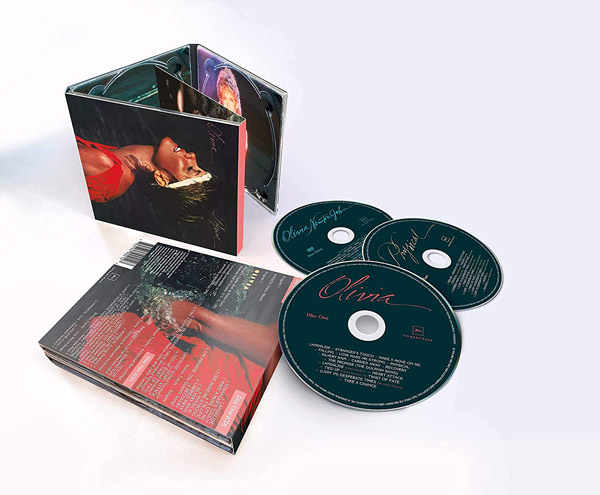 Physical 40th anniversary Olivia Newton-John
/
2CD+DVD
CD 1

Landslide 4.23
Stranger's Touch 3.49
Make A Move On Me 319
Falling 3.46
Love Make Me Strong 3.09
Physical 3.45
Silvery Rain 3.40
Carried Away 3.43
Recovery 4.19
The Promise (The Dolphin Song) 4.34

Bonus Tracks – Singles

Landslide (Edited Version) * 3.50
Heart Attack 3.10
Tied Up (Edited Version) * 4.08
Twist Of Fate 3.39
(Livin' In) Desperate Times (Re-Mixed Version) * 3.57
Take A Chance – Olivia Newton-John and John Travolta 4.10

* previously unavailable on CD, digital download or streaming

CD 2

Bonus Tracks – Additional Recordings

Tied Up 4.31
Shaking You 4.14
Face To Face – Barry Gibb and Olivia Newton-John 4.20

Bonus Tracks – Remixes & Alternate Versions

Physical (Long Version) * 7.06
Falling (Video Mix) † 3.47
Carried Away (Alternate Mix) † 3.41
Twist Of Fate (Alternate Mix) † 3.37
Livin' In Desperate Times (Soundtrack Version) 4.07
Twist Of Fate (Extended Version – Fade) 5.18
Livin' In Desperate Times (Alternate Soundtrack Version) 4.02
Twist Of Fate (Extended Version – Cold Ending) * 5.30
Livin' In Desperate Times (Extended Version) * 6.36
Livin' In Desperate Times (Humberto's Alternate Mix) † 4.43

Bonus Tracks – Live Recordings

Jolene (Live) * 3.34
Physical (Live – Extended Version) * 7.33

* previously unavailable on CD, digital download or streaming

† previously unreleased

DVD

Program 1

Physical (Video Album) ∞

Intro: Rolling 1.16
Landslide 4.21
Magic 4.25
Physical 3.42
Carried Away 3.46
A Little More Love 3.27
Recovery 4.17
The Promise (The Dolphin Song) 4.30
Love Make Me Strong 3.06
Stranger's Touch 3.46
Make A Move On Me 3.15
Falling 3.43
Silvery Rain 3.36
Hopelessly Devoted To You 3.00

Program 2

Olivia In Concert ∞

Intro: Olivia's Overture (Live) 3.32
Deeper Than The Night (Live) 3.07
Let Me Be There (Live) 2.46
Please Mr. Please (Live) 2.51
If You Love Me (Let Me Know) (Live) 1.58
Jolene (Live) 3.04
Sam (Live) 3.31
Xanadu (Live) 3.02
Magic (Live) 4.22
Suddenly (Live) 3.45
A Little More Love (Live) 2.59
Silvery Rain (Live) 3.38
Falling (Live) 3.28
Heart Attack (Live) 2.52
Make A Move On Me (Live) 3.08
Hopelessly Devoted To You (Live) 2.57
You're The One That I Want (Live) 4.11
Physical (Live) 5.20

Filmed in Ogden, Utah at Weber State University Hall on October 12 & 13, 1982

∞ previously unreleased on DVD