 News
Out This Week / on 21 July 2017
Marillion / Misplaced Childhood (deluxe reissue)
Can't wait for this. The 1985 Marillion classic Misplaced Childhood is expanded with unreleased live concert, B-sides, demos and best of of a 5.1 surround sound mix by Steven Wilson. 4LP vinyl box also available. 
---
Ramones / Leave Home (super deluxe edition)
Rhino reissue the Ramones 1977 album Leave Home, which will offer rare and unreleased content across three CDs and a vinyl LP. 
---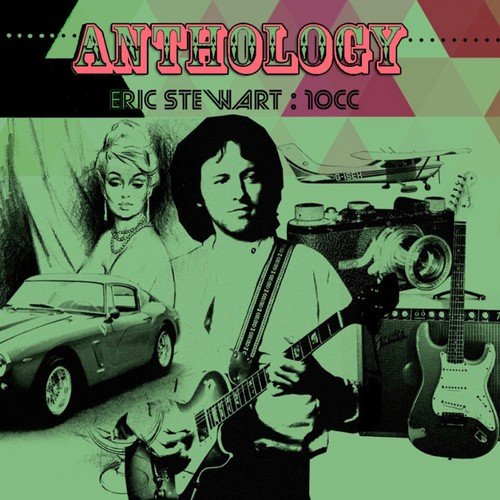 Eric Stewart : 10cc  / Anthology (2CD)
This new double-disc Eric Stewart Anthology includes tracks from all four of his solo albums and some tracks from his period in 10cc, including the Macca co-write, Yvonne's The One (from the last 10cc album). 
---
The Monkees / Summer Of Love (vinyl)
Rhino are celebrating 1967's 'Summer Of Love'. Last week saw the release of a special Grateful Dead compilation called Smiling On A Cloudy Day and this week a new Monkees compilation named, simply, Summer Of Love is released. 
---
Neil Young / Decade (2CD)
Warners follow-up their remastered vinyl edition of Neil Young's classic 1977 compilation (issued for Record Store Day) with a two-CD version.
---
Sparks / No. 1 in Heaven (blue vinyl + CD)
Sparks' 1979 album No. 1 in Heaven was produced by Giorgio Moroder. This limited blue vinyl pressing was cut at Abbey Road Studios and also coms with a CD with bonus tracks. Angst in My Pants and Terminal Jive also available. 
Altered Images / Bite 2LP
Altered Images' third and final studio album is remastered and reissued as a 2LP vinyl set complete with bonus tracks, including the extended versions of the singles Don't Talk To Me About Love and Bring Me Closer.