 News
Pale Saints / The Comforts of Madness remastered & expanded reissue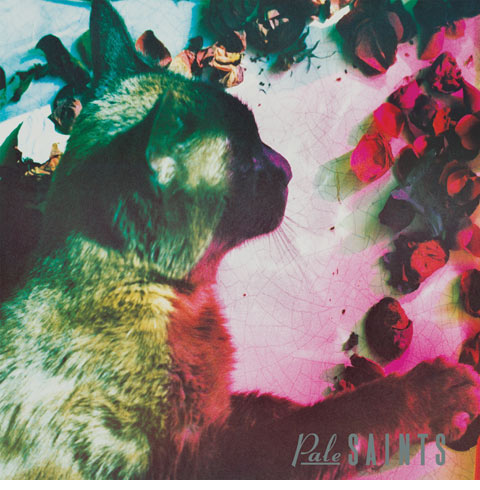 Late '80s British indie band Pale Saints see their 1989 debut album The Comforts of Madness expanded and reissued on CD and vinyl formats, in January.

The band were very much part of the so-called 'Shoegaze' scene and the debut album was issued on 4AD in 1990. Newly remastered, this new edition is available as a 2CD set with 15 unreleased tracks on the second disc, made up of unreleased demos and a 1989 John Peel session.
A special 2LP clear vinyl package mirrors the CD track listing, while a standard single LP black vinyl edition sticks to just the album.
The Comforts of Madness will be reissued on 4AD on 17 January 2020.
Compare prices and pre-order
Pale Saints
The Comforts of Madness - 2LP clear vinyl
Compare prices and pre-order
Pale Saints
The Comforts of Madness - 2CD
Compare prices and pre-order
Pale Saints
The Comforts of Madness - black vinyl LP
2LP & 2CD
Way The World Is
You Tear The World In Two
Sea of Sound
True Coming Dream
Little Hammer
Insubstantial
A Deep Sleep For Steven
Language of Flowers
Fell From The Sun
Sight Of You
Time Thief
Sight Of You (Original Woodhouse Studio Version) *
Way The World Is (Woodhouse Studio LP Demo) *
Language of Flowers (Woodhouse Studio LP Demo) *
You Tear The World In Two (Woodhouse Studio LP Demo) *
Fell From The Sun (Woodhouse Studio LP Demo) *
A Deep Sleep For Steven (Woodhouse Studio LP Demo) *
Time Thief (Woodhouse Studio LP Demo) *
Sea of Sound (Woodhouse Studio LP Demo) *
Insubstantial (Woodhouse Studio LP Demo) *
Little Hammer (Woodhouse Studio LP Demo) *
True Coming Dream (Woodhouse Studio LP Demo) *
She Rides The Waves (John Peel Show Version) *
You Tear The World In Two (John Peel Show Version) *
Way The World Is (John Peel Show Version) *
Time Thief (John Peel Show Version) *
* = previously unreleased
Vinyl LP
Way The World Is
You Tear The World In Two
Sea of Sound
True Coming Dream
Little Hammer
Insubstantial
A Deep Sleep For Steven
Language of Flowers
Fell From The Sun
Sight Of You
Time Thief