 News
Paul McCartney to reissue We All Stand Together for Rupert's 100th birthday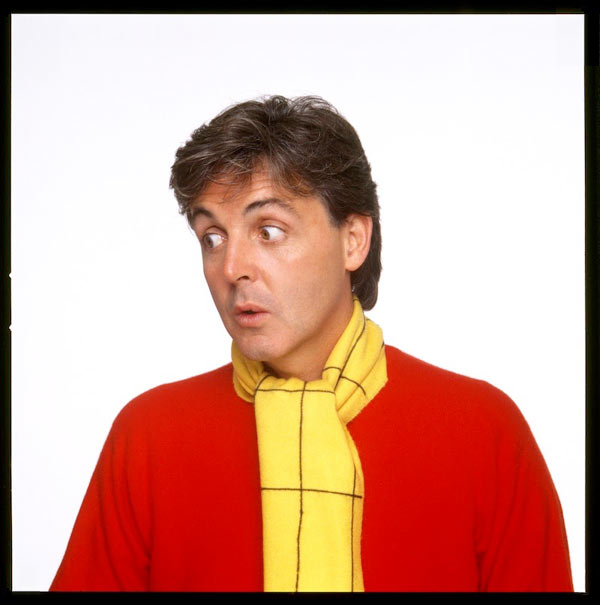 McCartney's last really big hit single is reissued in November
Paul McCartney marks the 100th birthday of Rupert the Bear by revisiting his children's classic 'We All Stand Together' with a new 4k transfer of the animated film and a physical reissue of the single which was performed with 'The Frog Chorus'!

A seven-inch shaped picture disc of 'We All Stand Together' will be issued in November which features remastered audio of both the A-side and the 'Humming Version' B-side. This is actually identical to the original shaped picture disc issued in 1984, except that this time around it comes with a poster and a die-cut outer sleeve.
Actually recorded way back in November 1980, 'We All Stand Together' was an enormous success, only held off the top spot in December 1984 by those titans 'Do They Know It's Christmas?' and 'Last Christmas'. In the months previous, Paul had enjoyed a UK number one album with Give My Regards to Broad Street and a number two single with 'No More Lonely Nights'. 'We All Stand Together' was his last 'solo' (lets forget about the frogs) top five single in the UK and in hindsight this marked the end of Paul's hit-making era. Only one more single would sneak into the UK top ten (1987's 'Once Upon A Long Ago') and he'd never trouble it again (as a lead solo artist).
Much of the success of 'We All Stand Together' can be attributed to the charming short animated film: Rupert and The Frog Song. Paul began work on in 1981 with animator Geoff Dunbar. While McCartney's 1984 feature-length effort, Give My Regards To Broad Street was something of a misstep, this short film earned him many plaudits and silverware, including an Ivor Novello Award for Best Film Soundtrack and a BAFTA for Best Animated Short Film.
The film has now been fully restored in 4k and is getting a new audio mix. This will be available on YouTube on 6 November the same day the shaped picture disc of 'We All Stand Together' is reissued. The latter is only available via 'bricks and mortar' indie stores and Universal Music channels including The Sound of Vinyl, uDiscoverMusic etc.
Pre-order from Paul McCartney's UK store
Pre-order from The Sound of Vinyl
Pre-order from uDiscoverMusic
We All Stand Together (2020 remaster)
We All Stand Together (Humming Version) 2020 remaster