 News
Paul Weller / Wake Up The Nation 10th anniversary remix
Mercury nominated album remixed • Plus 'On Sunset' remix EP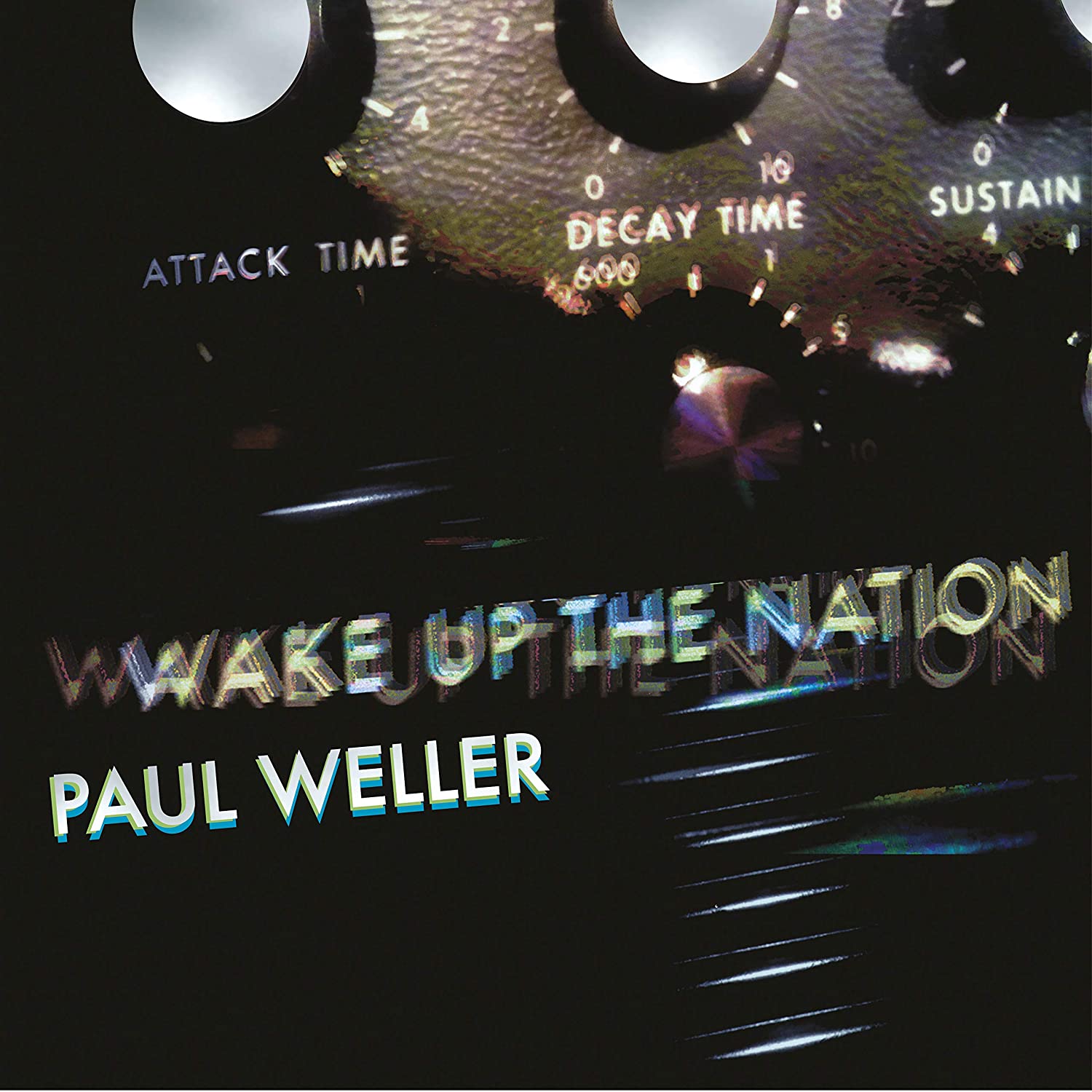 Paul Weller's 2010 album Wake Up The Nation has been remixed for its 10th anniversary and will be issued on CD later this month.

Weller explains why this edition is coming out: "I was never happy with the mix on Wake Up The Nation, so when someone pointed out that it had been 10 years since it's been out I thought it was a good opportunity to try a re-mix on it. I liked the chaos and intensity of the original but I could hear how much you couldn't hear in it. I think the new mix reveals lots more parts that you didn't hear in the original while still keeping the energy."
The album features guest appearances from from My Bloody Valentine's Kevin Shields and Paul's former Jam bandmate Bruce Foxton and largely features short songs with creative and experimental arrangements.
A CD of this new remix (created by Weller and Jan 'Stan' Kybert) is released on 27 November and a vinyl LP will follow in 2021.
In more Weller remix news, a vinyl-only remix edition of Paul's most recent album On Sunset is due on the same date. This five-track EP features radical reinterpretations by Skeleton Key (James Skelly of Liverpool band The Coral, Jane Weaver and others).
Compare prices and pre-order
Paul Weller
Wake Up The Nation 10th anniversary remix - CD
Compare prices and pre-order
Paul Weller
On Sunset remix EP - vinyl
You might also like…
Compare prices and pre-order
Paul Weller
Wake Up The Nation - original 2CD deluxe edition
Wake Up The Nation 10th anniversary remix – CD
Moonshine
Wake Up The Nation
No Tears To Cry
Fast Car / Slow Traffic
Andromeda
In Amsterdam
She Speaks
Find The Torch, Burn The Plans
Aim High
Trees
Grasp & Still Connect
Whatever Next
7 & 3 Is The Strikers Name
Up The Dosage
Pieces Of A Dream
Two Fat Ladies
On Sunset Remixes vinyl LP
1. More – Skeleton Key Remix
2. Old Father Tyme  – Gwenno Remix
3. Rockets – Seckou Keita Remix
4. On Sunset – Le SuperHomard Mix
5. Rockets – Jane Weaver / Mind Control Mix