 News
Pet Shop Boys / Smash: The Singles 1985-2020
55-track 'best of' with videos on blu-ray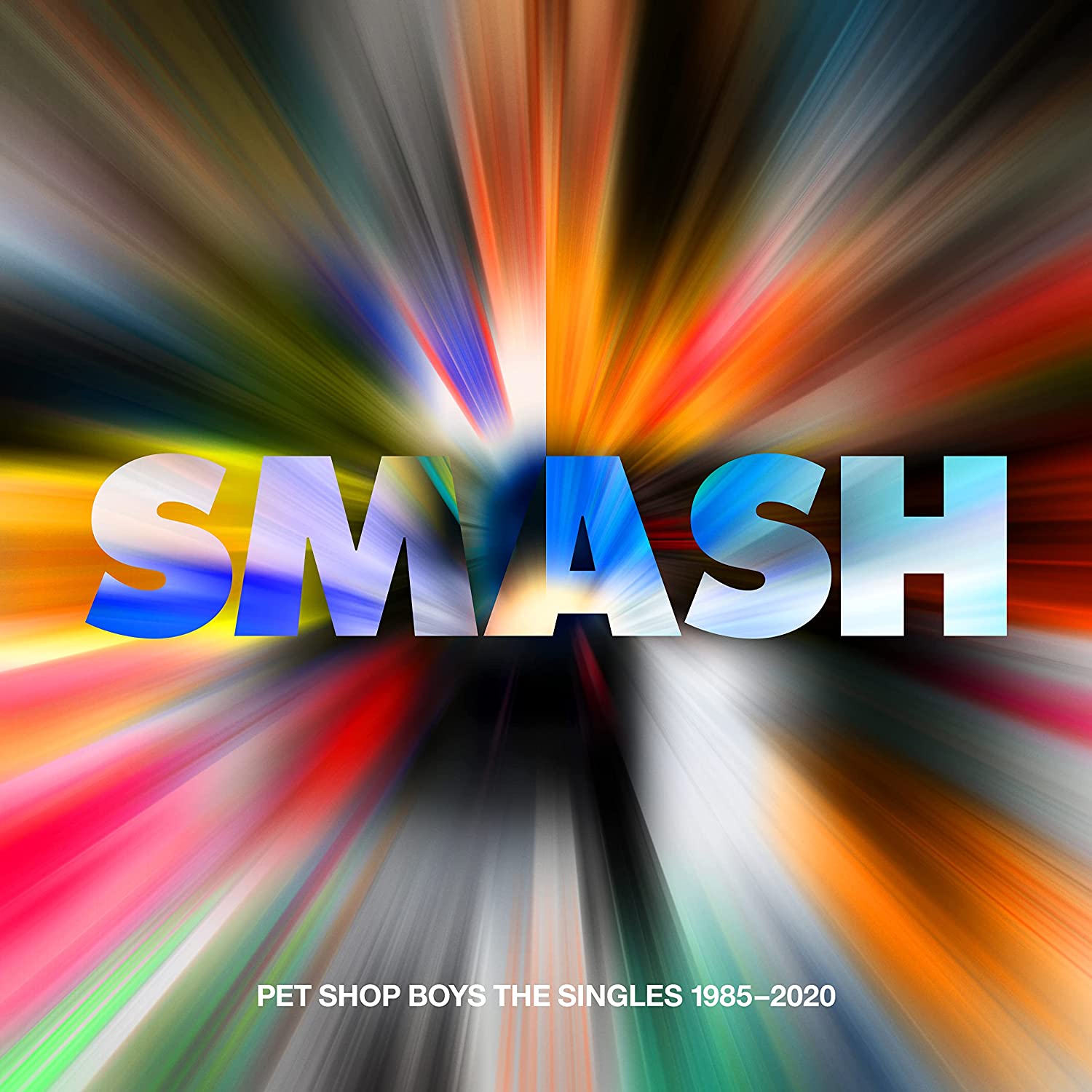 The Pet Shop Boys will release a new greatest hits album in June called Smash: The Singles 1985-2020.
This release features new 2023 remasters and includes 55 singles, starting with West End Girls from '85 and ending with 2020's I Don't Wanna. It includes most of their singles although there's a few grey areas/omissions such as no 'How Can You Expect To Be Taken Seriously?' (from 1991's Behaviour) and a lack of 'Burning The Heather'(the latter, from 2020's Hotspot, was issued on seven-inch vinyl in the UK).
The physical formats are a 3CD+2xblu-ray, 6LP vinyl and a 3CD set without the video content. Where appropriate, all the singles are seven-inch remixes or edits. A special 6LP white vinyl and triple-cassette edition are available exclusively via the Pet Shop Boys shop.
The 3CD+2blu-ray sees all the videos on blu-ray for the first time. A second blu-ray contains bonus videos and lyric videos including for some of the songs excluded from the main audio offering. 66 videos in total!
The Pet Shop Boys commented: "As we start work on a new album, and later this year continue our 'Dreamworld' greatest hits tour, it seems like a good time to take stock and bring together every single we've released."
Smash: The Singles 1985-2020 will be released on 16 June, via Parlophone.
Compare prices and pre-order
Pet Shop Boys
Smash The Singles 1985-2020 - 5CD box set
Compare prices and pre-order
Pet Shop Boys
Smash The Singles 1985-2000 - 6LP vinyl box
Tracklisting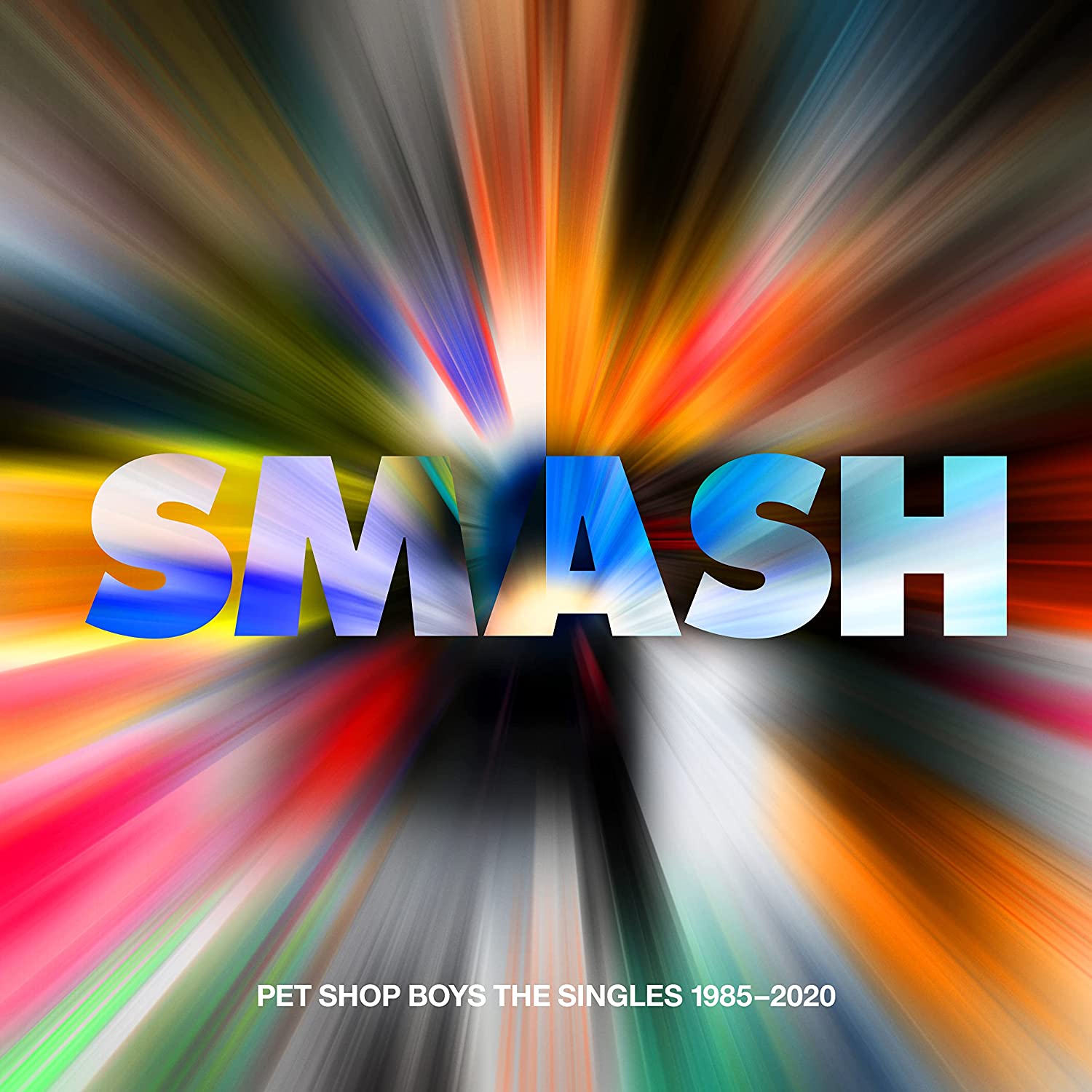 Smash: The Singles 1985-2000 Pet Shop Boys
/
CD 1

West End Girls (2023 Remaster)
Love Comes Quickly (2023 Remaster)
Opportunities (Let's Make Lots of Money) [2023 Remaster]
Suburbia (2023 Remaster)
It's a Sin (2023 Remaster)
What Have I Done to Deserve This? (2023 Remaster)
Rent (2023 Remaster)
Always on My Mind (2023 Remaster)
Heart (2023 Remaster)
Domino Dancing (2023 Remaster)
Left to My Own Devices (2023 Remaster)
It's Alright (2023 Remaster)
So Hard (2023 Remaster)
Being Boring (2023 Remaster)
Where the Streets Have No Name / I Can't Take My Eyes off You (Medley) [2023 Remaster]
Jealousy (2023 Remaster)
DJ Culture (2023 Remaster)
Was It Worth It? (7″ Version) [2023 Remaster]

CD 2

Can You Forgive Her? (2023 Remaster)
Go West (2023 Remaster)
I Wouldn't Normally Do This Kind of Thing (7″ Version) [2023 Remaster]
Liberation (2023 Remaster)
Yesterday, When I Was Mad (Single Version) [2023 Remaster]
Paninaro '95 (2023 Remaster)
Before (2023 Remaster)
Se a Vida É (That's the Way Life Is) [2023 Remaster]
Single – Bilingual (2023 Remaster)
A Red Letter Day (2023 Remaster)
Somewhere (2023 Remaster)
I Don't Know What You Want but I Can't Give It Any More (2023 Remaster)
New York City Boy (US Radio Edit) [2023 Remaster]
You Only Tell Me You Love Me When You're Drunk (2023 Remaster)
Home and Dry (2023 Remaster)
I Get Along (Radio Edit) [2023 Remaster]
Miracles (Radio Edit) [2023 Remaster]
Flamboyant (7″ Mix) [2023 Remaster]

CD 3

I'm with Stupid (2023 Remaster)
Minimal (Radio Edit) [2023 Remaster]
Numb (Single Edit) [2023 Remaster]
Love etc. (2023 Remaster)
Did You See Me Coming? (2023 Remaster)
It Doesn't Often Snow at Christmas (New Version) [2023 Remaster]
Together (Ultimate Mix) [2023 Remaster]
Winner (2023 Remaster)
Leaving (2023 Remaster)
Memory of the Future (New Single Mix) [2023 Remaster]
Vocal (Radio Edit) [2023 Remaster]
Love Is a Bourgeois Construct (Nighttime Radio Edit) [2023 Remaster]
Thursday (feat. Example) [Radio Edit] [2023 Remaster]
The Pop Kids (Radio Edit) [2023 Remaster]
Twenty-Something (Radio Edit) [2023 Remaster]
Say It To Me (New Radio Mix) [2023 Remaster]
Dreamland (feat. Years & Years) [2023 Remaster]
Monkey Business (Radio Edit) [2023 Remaster]
I Don't Wanna (Radio Edit) [2023 Remaster]

Blu-ray 1: The complete videos: 1985-2020

1West End girls
Love comes quickly
Opportunities (Let's make lots of money) (Version 2)
Suburbia
It's a sin
What have I done to deserve this?
Rent
Always on my mind
Heart
Domino dancing
Left to my own devices
It's alright
So hard
Being boring
Where the streets have no name/I can't take my eyes off you
Jealousy
DJ Culture
Was it worth it? (7" Version)
Can you forgive her?
Go West
I wouldn't normally do this kind of thing
Liberation
Yesterday, when I was mad
Paninaro '95
Before
Se a vida è (that's the way life is)
Single bilingual
A red letter day
 Somewhere
I don't know what you want but I can't give it any more
New York City boy
You only tell me you love me when you're drunk
Home and dry
I get along/E-mail
Miracles (Radio Edit)
Flamboyant (7" Mix)
I'm with Stupid
Minimal (Radio Edit)
Numb
Love etc.
Did you see me coming?
It doesn't often snow at Christmas (Live at the O2 Arena, 2009)
Together
Winner
Leaving
Memory of the future (Official Lyric Video)
Vocal (Radio Edit)
Thursday (feat. Example) (Radio Edit)
The Pop Kids (Official Lyric Video)
Twenty-something
Dreamland (feat. Years & Years) (Official Lyric Video)
Monkey business
I don't wanna (Animated Lyric Video)

Blu-ray 2: The extras

Opportunities (Let's make lots of money) (Original Version)
Paninaro (1986 Video)
Domino dancing (Extended Version)
So hard (Extended Version)
How can you expect to be taken seriously?
Go West (Extended Version)
London
Integral
All over the world (Live at the O2 Arena, 2009)
Invisible
Axis
On social media (Official Lyric Video)
Burning the heather (Official Lyric Video)

LP 1

Side A

West End Girls (2023 Remaster)
Love Comes Quickly (2023 Remaster)
Opportunities (Let's Make Lots of Money) [2023 Remaster]
Suburbia (2023 Remaster)

Side B

It's a Sin (2023 Remaster)
What Have I Done to Deserve This? (2023 Remaster)
Rent (2023 Remaster)
Always on My Mind (2023 Remaster)
Heart (2023 Remaster)

LP 2

Side C

Domino Dancing (2023 Remaster)
Left to My Own Devices (2023 Remaster)
It's Alright (2023 Remaster)
So Hard (2023 Remaster)

Side D

Being Boring (2023 Remaster)
Where the Streets Have No Name / I Can't Take My Eyes off You (Medley) [2023 Remaster]
Jealousy (2023 Remaster)
DJ Culture (2023 Remaster)
Was It Worth It? (7″ Version) [2023 Remaster]

LP 3

Side E

Can You Forgive Her? (2023 Remaster)
Go West (2023 Remaster)
I Wouldn't Normally Do This Kind of Thing (7″ Version) [2023 Remaster]
Liberation (2023 Remaster)

Side F

Yesterday, When I Was Mad (Single Version) [2023 Remaster]
Paninaro '95 (2023 Remaster)
Before (2023 Remaster)
Se a Vida É (That's the Way Life Is) [2023 Remaster]
Single – Bilingual (2023 Remaster)

LP 4

Side H

A Red Letter Day (2023 Remaster)
Somewhere (2023 Remaster)
I Don't Know What You Want but I Can't Give It Any More (2023 Remaster)
New York City Boy (US Radio Edit) [2023 Remaster]

Side I

You Only Tell Me You Love Me When You're Drunk (2023 Remaster)
Home and Dry (2023 Remaster)
I Get Along (Radio Edit) [2023 Remaster]
Miracles (Radio Edit) [2023 Remaster]
Flamboyant (7″ Mix) [2023 Remaster]

LP 5

Side J

I'm with Stupid (2023 Remaster)
Minimal (Radio Edit) [2023 Remaster]
Numb (Single Edit) [2023 Remaster]
Love etc. (2023 Remaster)
Did You See Me Coming? (2023 Remaster)

Side K

It Doesn't Often Snow at Christmas (New Version) [2023 Remaster]
Together (Ultimate Mix) [2023 Remaster]
Winner (2023 Remaster)
Leaving (2023 Remaster)
Memory of the Future (New Single Mix) [2023 Remaster]

LP 6

Side L

Vocal (Radio Edit) [2023 Remaster]
Love Is a Bourgeois Construct (Nighttime Radio Edit) [2023 Remaster]
Thursday (feat. Example) [Radio Edit] [2023 Remaster]
The Pop Kids (Radio Edit) [2023 Remaster]

Side M

Twenty-Something (Radio Edit) [2023 Remaster]
Say It To Me (New Radio Mix) [2023 Remaster]
Dreamland (feat. Years & Years) [2023 Remaster]
Monkey Business (Radio Edit) [2023 Remaster]
I Don't Wanna (Radio Edit) [2023 Remaster]