 News
Peter Gabriel's 'Plays Live' to be reissued as a two-CD set
The full 16-track version back on CD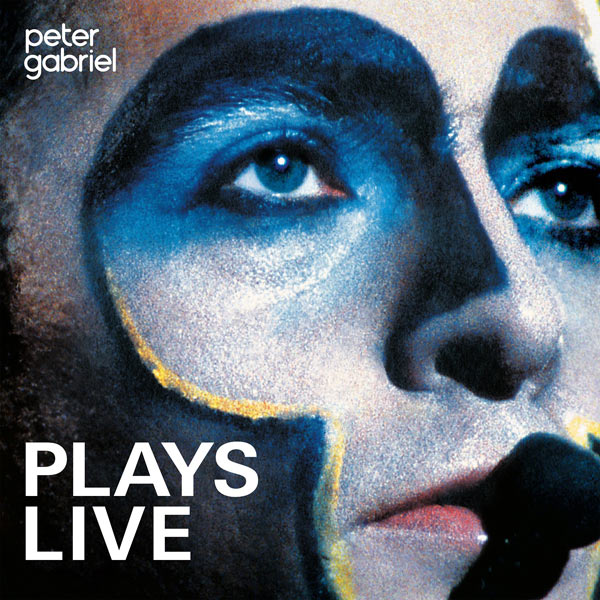 Peter Gabriel's 1983 live album Plays Live is being reissued as a two-CD set next month.

Plays Live was compiled from live recordings made in early December 1982, when the touring band was Gabriel, Jerry Marrotta (drums and percussion), Tony Levin (bass and stick), David Rhodes (guitar) and Larry Fast (synthesizer and piano). "Additional recording" was carried out after the gigs which was acknowledged in the sleeve notes.
The 16-track live album was originally issued in the summer of 1983, on double vinyl and twin cassette tape. It's notable for featuring a live version of 'I Go Swimming' (a track worked on for the third studio album, but never released) and was promoted with a single; a live version of 'I Don't Remember'. A CD of Plays Live didn't emerge until 1985 and to cram everything onto one disc, four tracks were omitted ('The Rhythm of the Heat', 'Not One of Us', 'Intruder' and 'On the Air'). This version was dubbed Plays Live Highlights.
A full two-CD set was eventually released a few years later, but it hasn't been available – at least in the UK – for over 30 years. Gabriel's CD/SACD reissue campaign of 2003 stuck with Highlights.
This release is packed in a 2CD jewel case (these break-as-soon-as-you-open-it plastic case is ironically know in the trade as a 'brilliant box') and features the original artwork in a new layout from Peter Gabriel's longtime designer Marc Bessant.
Plays Live two-CD set will be issued on 19 March via Realworld/Caroline International.
Compare prices and pre-order
Peter Gabriel
Plays Live - new 2CD set
You might also like:
Compare prices and pre-order
Peter Gabriel
Plays Live - 2LP vinyl with hi-res download
CD1
The Rhythm Of the Heat 6:26
I Have the Touch 4:50
Not One of Us 5:29
Family Snapshot 4:48
D.I.Y. 4:06
The Family and the Fishing Net 7:34
Intruder 5:03
I Go Swimming 4:44
CD2
San Jacinto 8:29
Solsbury Hill 4:41
No Self Control 5:03
I Don't Remember 4:13
Shock the Monkey 7:09
Humdrum 4:23
On the Air 5:22
Biko 6:54