 News
PJ Harvey / Let England Shake – Demos
Reissue series continues with the 2011 album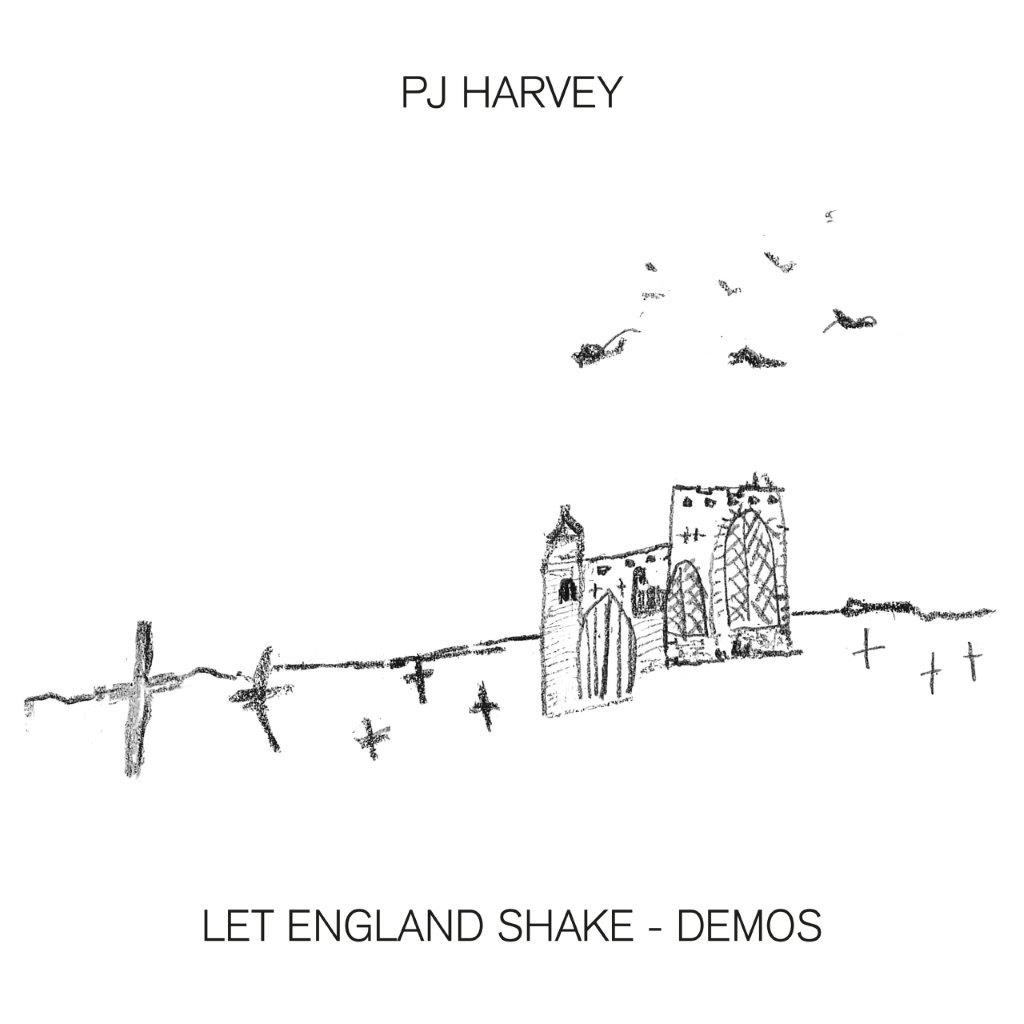 The demos of PJ Harvey's Mercury Music Prize-winning album Let England Shake will be issued on CD and vinyl early next year, along with a vinyl reissue of the original 2011 studio album.
This continues Harvey's reissue series and this collection of unreleased demos features every track from her eighth studio album, including 'The Words That Maketh Murder', 'The Glorious Land' and 'The Last Living Rose'.
The cover features brand new artwork – a drawing by Polly – and the package includes previously unseen photos by Seamus Murphy. As always, the mastering is by Jason Mitchell at Loud Mastering, under the guidance of longtime PJ Harvey producer John Parish.
You know the drill by now: the studio album proper is reissued on vinyl but not on CD. Both vinyl editions come with download codes. By the time these reissues come out the album will be just short of 11 years old.
Let England Shake – Demos and Let England Shake are reissued on 28 January 2022.
Compare prices and pre-order
PJ Harvey
Let England Shake - Demos CD edition
Compare prices and pre-order
PJ Harvey
Let England Shake - Demos vinyl LP
Compare prices and pre-order
PJ Harvey
Let England Shake - original studio album vinyl reissue
Tracklisting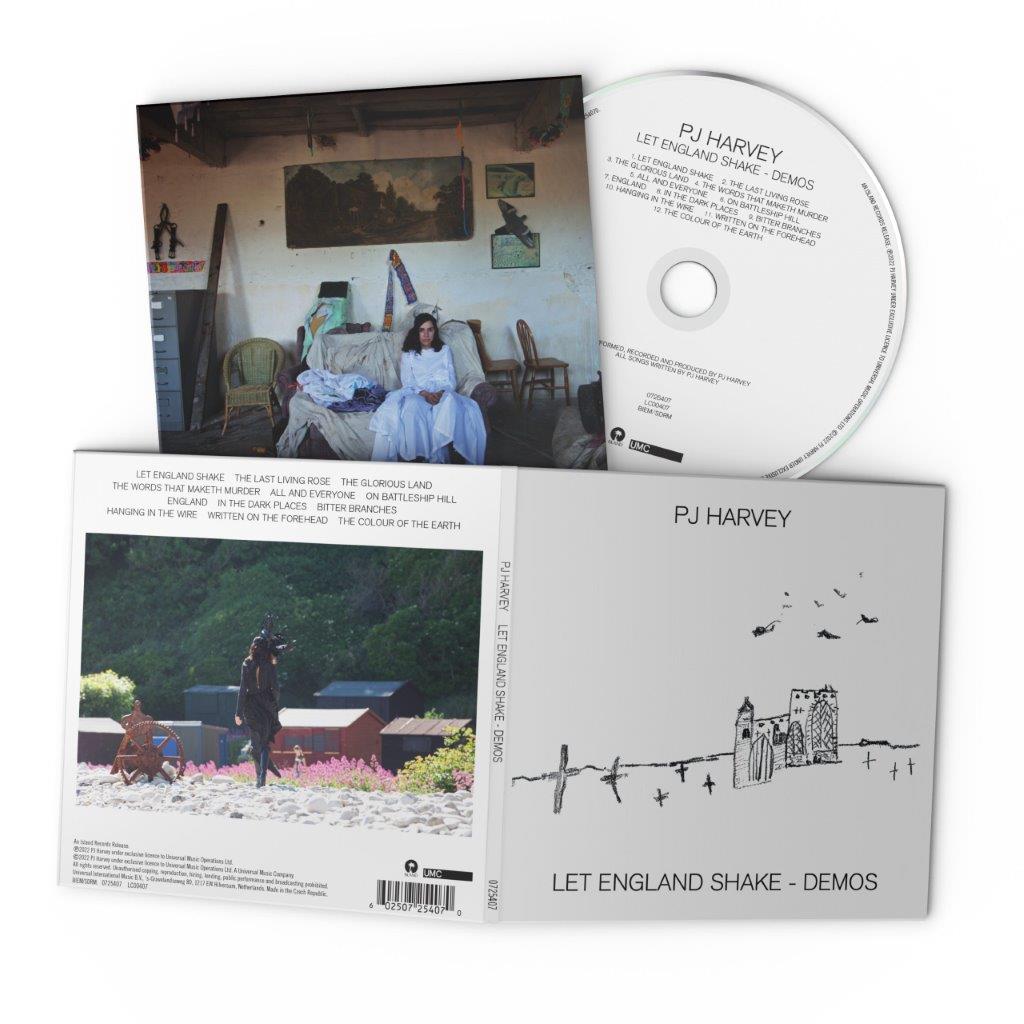 Let England Shake – Demos PJ Harvey
/
CD edition
Let England Shake – Demo
The Last Living Rose – Demo
The Glorious Land – Demo
The Words That Maketh Murder – Demo
All And Everyone – Demo
On Battleship Hill – Demo
England – Demo
In The Dark Places – Demo
Bitter Branches – Demo
Hanging In The Wire – Demo
Written On The Forehead – Demo
The Colour Of The Earth – Demo
Tracklisting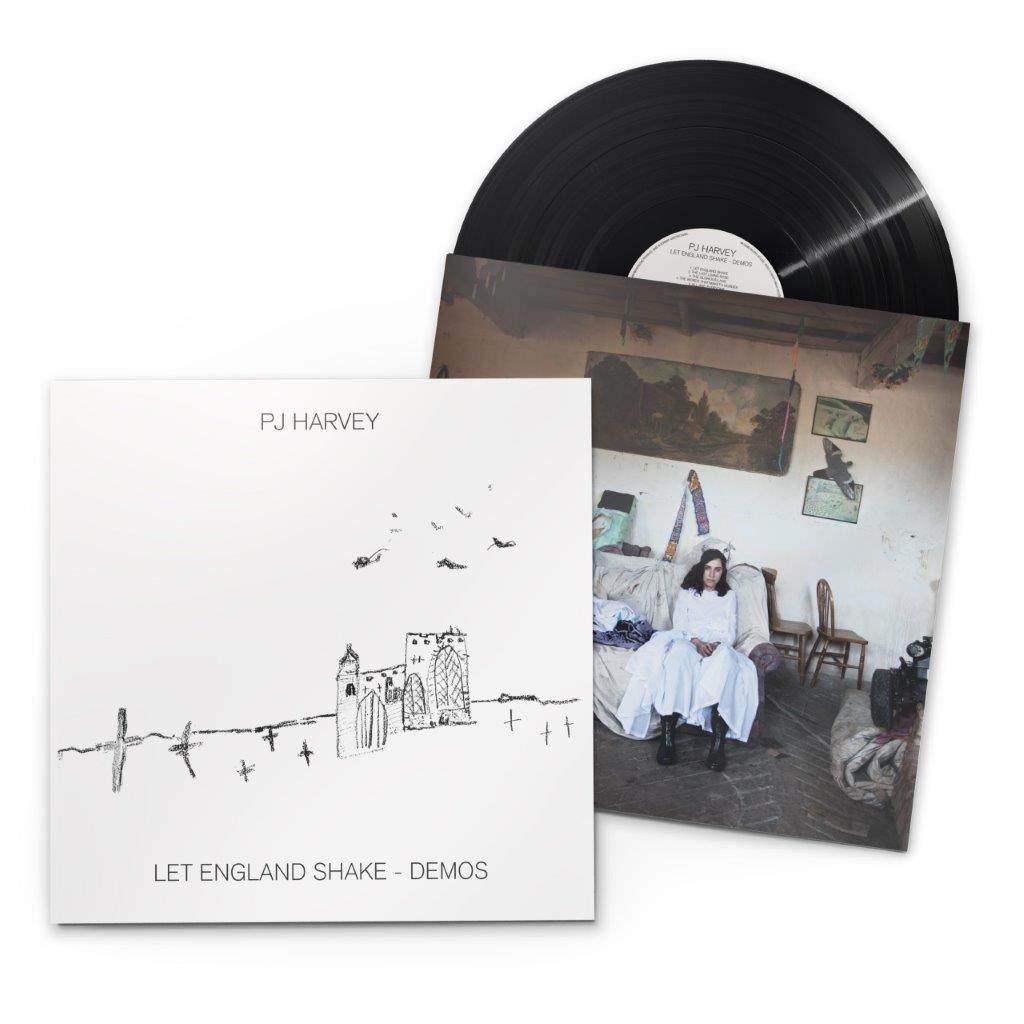 Let England Shake – Demos PJ Harvey
/
vinyl LP
Side A

Let England Shake – Demo
The Last Living Rose – Demo
The Glorious Land – Demo
The Words That Maketh Murder – Demo
All And Everyone – Demo
On Battleship Hill – Demo

Side B

England – Demo
In The Dark Places – Demo
Bitter Branches – Demo
Hanging In The Wire – Demo
Written On The Forehead – Demo
The Colour Of The Earth – Demo
Tracklisting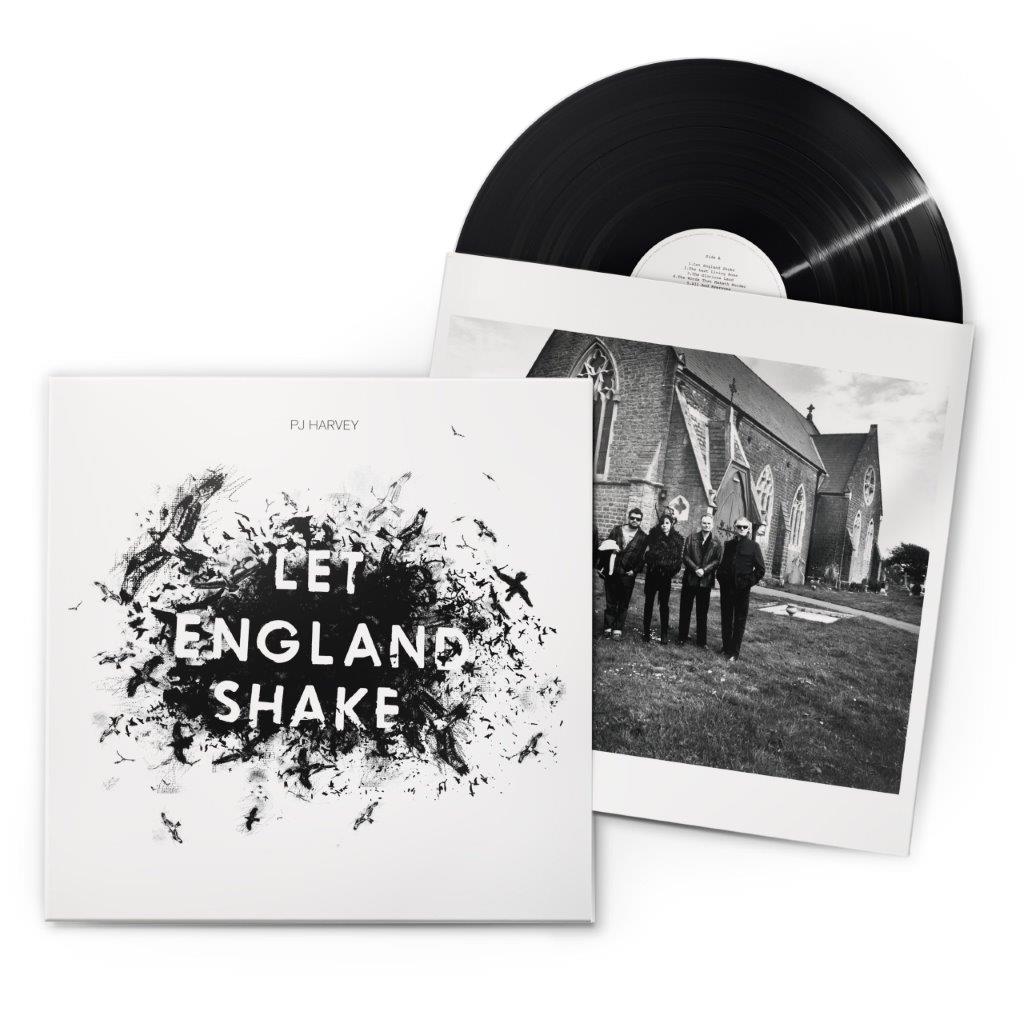 Let England Shake PJ Harvey
/
vinyl LP
Side A

Let England Shake
The Last Living Rose
The Glorious Land
The Words That Maketh Murder
All And Everyone
On Battleship Hill

Side B

England
In The Dark Places
Bitter Branches
Hanging In The Wire
Written On The Forehead
The Colour Of The Earth