 News
Pre-order window for Tears For Fears The Hurting blu-ray is about to close
Last chance to pre-order the physical Dolby Atmos Mix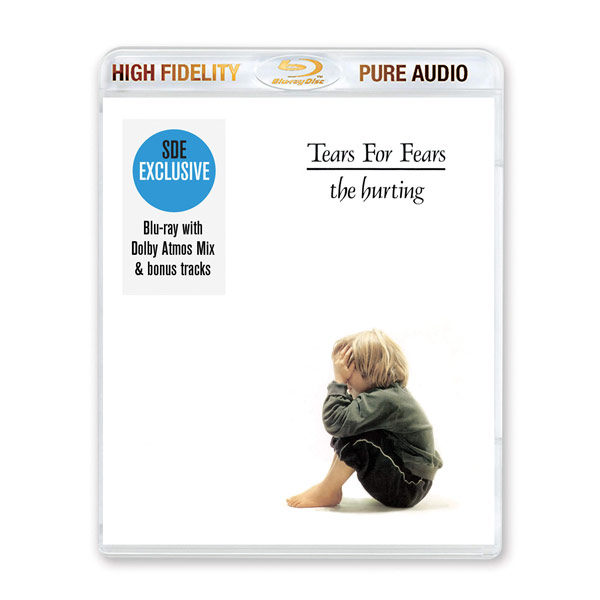 After almost 10 days of activity, the pre-order window for the SDE-exclusive Blu-ray Audio of Tears For Fears' 1983 album The Hurting is about to close.
After 11.59pm (GMT) on Friday 17 March (tomorrow!) the product will no longer be available for pre-order and future availability can not be guaranteed.
So if you have been hesitating for any reason, now is the time to secure this limited edition product in case you miss out. As a reminder, it includes:
A 2023 Dolby Atmos Mix of The Hurting (by Steven Wilson)
A 2023 DTS-HD Master Audio 5.1 Mix of The Hurting (by Steven Wilson)
The 1983 mix of The Hurting in hi-res stereo as remastered by Miles Showell for the half-speed mastered vinyl
A hi-res 2023 stereo instrumental mix of The Hurting (by Steven Wilson)
Two previously unreleased bonus tracks: 'Mad World' (Mike Howlett Version) and 'Watch Me Bleed' (Mike Howlett Version). Both newly mixed to hi-res stereo by Steven Wilson.
This product is not available anywhere else. It is No.9 in the ongoing SDE Surround Series and ships with a collectible SDE slipcase.
Pre-order at the SDE shop, either directly via this link or using the special SDE shop buy button ('add to cart') below. We ship worldwide (the tracked service to USA for blu-ray is £8, for example) and a specially-priced Blu-ray+Vinyl LP bundle is also available.
The Hurting 40th anniversary Blu-ray Audio will be released on 12 May 2023, via Virgin/UMR.
TECHNICAL NOTES: This blu-ray audio requires a blu-ray player. Decoding the Dolby Atmos mix requires a Dolby Atmos-certified soundbar or a Dolby Atmos-compatible AV Receiver/Amp. The Dolby Atmos mix will 'fold down' to 5.1 or stereo if a Dolby Atmos decoder is not detected.
EU SHIPPING NOTES: If you are ordering from the EU please be aware that that goods may be subject to import VAT when they arrive from the UK. The prices the SDE shop charge you do not include VAT
Tracklisting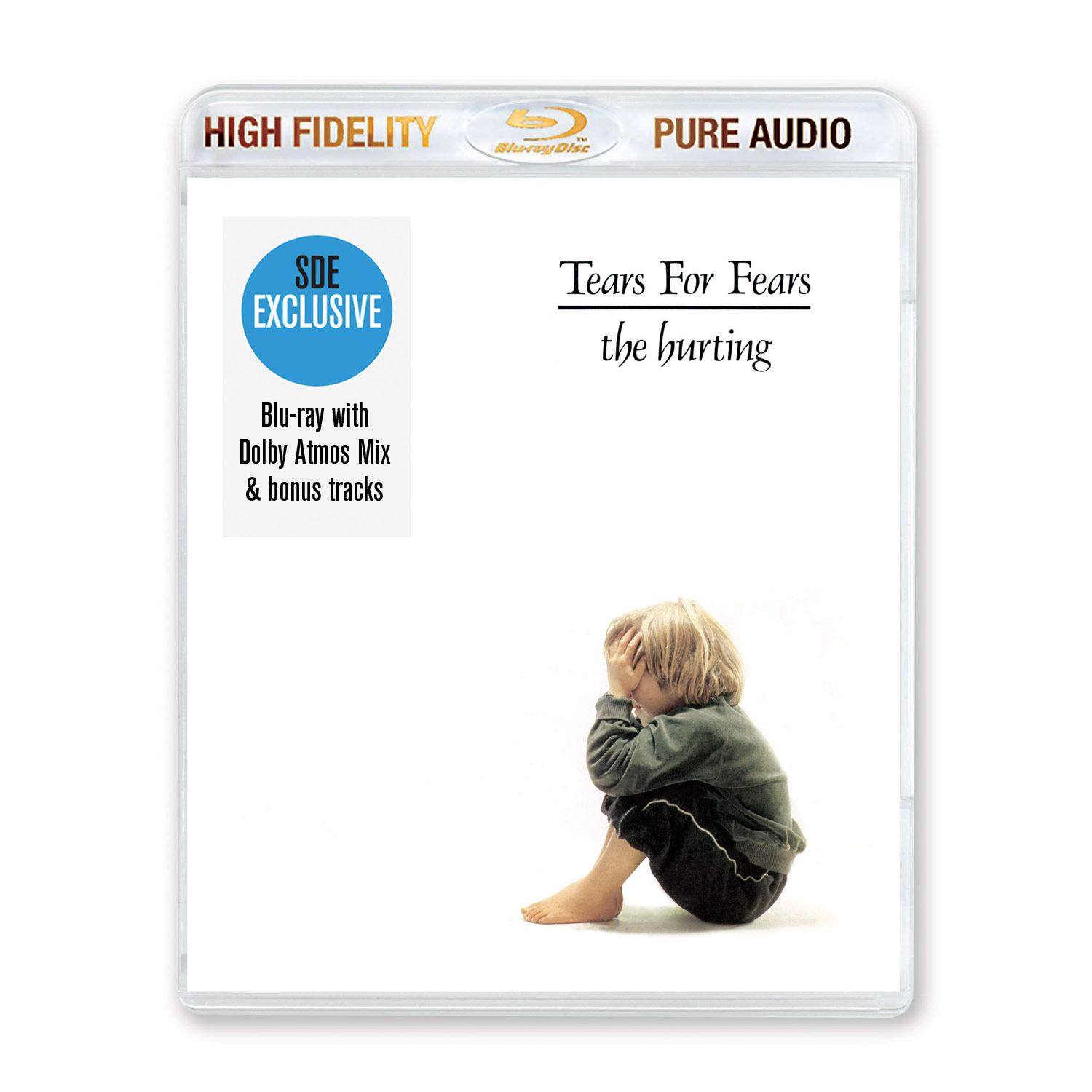 The Hurting Tears For Fears
/
'The Hurting' in Dolby Atmos, DTS-HD Master Audio 5.1 (96/24), stereo &  Instrumental Mix (96/24)

The Hurting
Mad World
Pale Shelter
Ideas As Opiates
Memories Fade
Suffer The Children
Watch Me Bleed
Change
The Prisoner
Start Of The Breakdown

Previously unreleased bonus tracks

Mad World (Mike Howlett Version)
Watch Me Bleed (Mike Howlett Version)

Side One

The Hurting
Mad World
Pale Shelter
Ideas As Opiates
Memories Fade

Side Two

Suffer The Children
Watch Me Bleed
Change
The Prisoner
Start Of The Breakdown