 News
Queen / Bohemian Rhapsody: The Original Soundtrack
Live Aid performance issued for the first time ever on forthcoming soundtrack to Freddie Mercury biopic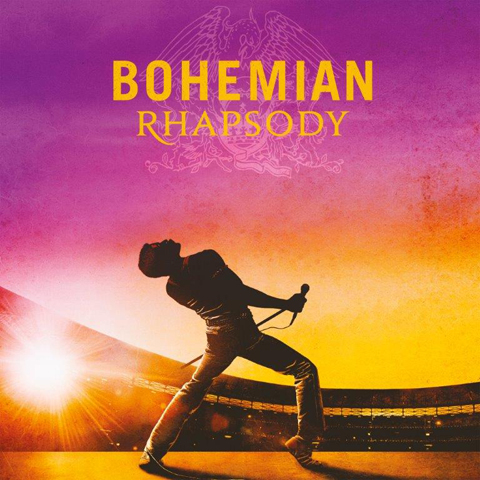 Inevitably, a soundtrack to the new Queen / Freddie Mercury feature film Bohemian Rhapsody was always going to be released, but Hollywood Records have scored something of a coup, by managing to license the audio of the band's classic performance at Live Aid and effectively make it a 'must buy' for fans.

As well as five tracks performed at the legendary July 1985 concert Bohemian Rhapsody includes other rare live tracks and 'movie mixes' of some songs. In case you are wondering this features "all-original Queen recordings and vocals".

This soundtrack is issued on CD on 19 October although the gatefold 2LP vinyl is an age away, with a release slated for February or March 2019. A special clear cassette edition is also being made available at HMV and independent record shops. The film gets its world premiere in the UK on 23 October.
Compare prices and pre-order
Queen
bohemian rhapsody - CD edition
Compare prices and pre-order
Queen
bohemian rhapsody - vinyl LP
You might also like…
Compare prices and pre-order
Queen
News of the World - 40th anniversary box set
20th Century Fox Fanfare 0:25

Somebody To Love 4:56

Doing All Right… revisited (Performed by Smile) 3:17

Keep Yourself Alive (Live At The Rainbow) 3:56

Killer Queen 2:59

Fat Bottomed Girls (Live In Paris) 4:38

Bohemian Rhapsody 5:55

Now I'm Here (Live At Hammersmith Odeon) 4:26

Crazy Little Thing Called Love 2:43

Love Of My Life (Rock In Rio) 4:29

We Will Rock You (Movie Mix) 2:09

Another One Bites The Dust 3:35

I Want To Break Free 3:43

Under Pressure (Performed by Queen & David Bowie) 4:04

Who Wants To Live Forever 5:15

Bohemian Rhapsody (Live Aid) 2:28

Radio Ga Ga (Live Aid) 4:06

Ay-Oh (Live Aid) 0:41

Hammer To Fall (Live Aid) 4:04

We Are The Champions (Live Aid) 3:57

Don't Stop Me Now… revisited 3:38

The Show Must Go On 4:32