 News
R.E.M. / Automatic For The People / four-disc super deluxe edition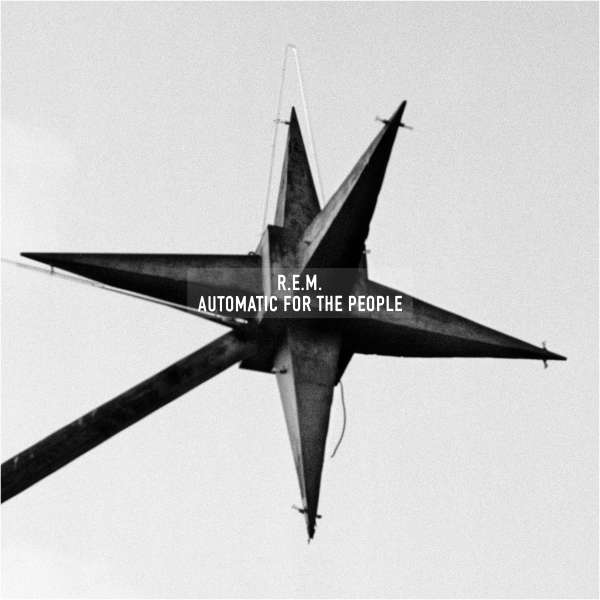 3CD+blu-ray super deluxe • Brand new 5.1 mix in Dolby Atmos
This November, Concord Music's Craft Records imprint will reissue a 25th anniversary super deluxe edition of R.E.M.'s 1992 album Automatic For The People.

We knew this was coming (it was mentioned when Craft Records was launched) and the super deluxe edition very much echoes the content of last year's Out Of Time super deluxe, if not the presentation.
The first CD features the remastered ('from the original analogue tapes') version of the original album, while disc two offers 13 tracks performed live at the band's Greenpeace benefit concert at Athens, Georgia's 40 Watt Club. This performance was about five weeks after the original album release and features four tracks from Automatic For The People.
Twenty demo recordings fill up the third CD and many of them have placeholder titles such as 'Peter's New Song' and 'Bill's Acoustic', although where applicable, the titles of the songs they became are indicated! There are also a couple of previously unreleased tracks, 'Mike's Pop Song' and 'Devil Rides Backwards'. As with Out Of Time, expect a fair few instrumentals.
The fourth disc is a blu-ray which features a 'Dolby Atmos' surround sound mix of the album (plus bonus track 'Photograph' featuring Natalie Merchant).
This is a brand new surround mix by original producer Scott Litt and engineer Clif Norrell, and indeed is the first studio album to be commercially released in this format. Dolby Atmos is basically the latest top-end 5.1 system, which with the right hardware, should deliver something outstanding, although the "Dolby Atmos mix also provides an enhanced sound experience on any surround sound setup". In other words, even if you don't have a Dolby Atmos compatible theatre amplifier, it should still sound great. The key takeaway from this is that you shouldn't bin your DVD-A from 2005, because that well-regarded 5.1 mix by Elliot Scheiner is now unique.
The blu-ray on this super deluxe also contains videos for the singles (including two versions of Nightswimming) and the EPK (Electronic Press Release) issued at the time. Incidentally, this disc also includes a hi-res stereo version of the album.
Craft Recordings have gone for a bigger, square-shaped book this time around and haven't replicated the same packaging as used for the Out Of Time super deluxe. You will see from the image above that the cover features a variation of the 1992 album artwork (only the vinyl reissue maintains the original) and the 60-page book will feature photos (some unreleased) taken at various sessions by Anton Corbijn and Melodie McDaniel in 1992 and 1993, along with expanded liner notes by Tom Doyle who conducted new interviews with all four band members. The book sits in a 12" x 12" box.

Two-CD deluxe edition is in the same box as last year's Out Of Time set
A two-CD deluxe pairs the remastered album with the live CD and surprisingly, it's not looking like a multi-disc deluxe vinyl is an option this time around, with just a single LP remaster (with download code) announced. The two-CD set is packaged like the Out Of Time double-disc package, with a pleasingly flashy lift-off lid box package with poster and booklet.
Automatic For The People is reissued on 10 November 2017. Amazon UK have now finally got a listing up for the box set, although it's not cheaper than the Italian pre-order price of around £65 (€75) which is looking quite attractive at the moment. The Canadian price is the outright cheapest.
Compare prices and pre-order
R.E.M.
Automatic For The People 4-disc super deluxe edition
Compare prices and pre-order
R.E.M.
Automatic For The People 2CD deluxe edition
Compare prices and pre-order
R.E.M.
Automatic For The People - vinyl LP
Automatic For The People / 4-disc super deluxe
CD1 – Automatic For The People (2017 remaster)
1. Drive
2. Try Not To Breathe
3. The Sidewinder Sleeps Tonite
4. Everybody Hurts
5. New Orleans Instrumental No. 1
6. Sweetness Follows
7. Monty Got A Raw Deal
8. Ignoreland
9. Star Me Kitten
10. Man On The Moon
11. Nightswimming
12. Find The River
CD2
1. Drive (Live At The 40 Watt Club / 11/19/92)
2. Monty Got A Raw Deal (Live At The 40 Watt Club / 11/19/92)
3. Everybody Hurts (Live At The 40 Watt Club / 11/19/92)
4. Man On The Moon (Live At The 40 Watt Club / 11/19/92)
5. Losing My Religion (Live At The 40 Watt Club / 11/19/92)
6. Country Feedback (Live At The 40 Watt Club / 11/19/92)
7. Begin The Begin (Live At The 40 Watt Club / 11/19/92)
8. Fall On Me (Live At The 40 Watt Club / 11/19/92)
9. Me In Honey (Live At The 40 Watt Club / 11/19/92)
10. Finest Worksong (Live At The 40 Watt Club / 11/19/92)
11. Love Is All Around (Live At The 40 Watt Club / 11/19/92)
12. Funtime (Live At The 40 Watt Club / 11/19/92)
13. Radio Free Europe (Live At The 40 Watt Club / 11/19/92)
CD 3
1. Drive (Demo)
2. Wake Her Up (Demo) (The Sidewinder Sleeps Tonite)
3. Mike's Pop Song (Demo)
4. C To D Slide 13 (Demo) (Man On The Moon)
5. Cello Scud (Demo) (Sweetness Follows)
6. 10K Minimal (Demo) (Find The River)
7. Peter's New Song (Demo)
8. Eastern 93111 (Demo)
9. Bill's Acoustic (Demo)
10. Arabic Feedback (Demo) (Fruity Organ)
11. Howler Monkey (Demo) (Ignoreland)
12. Pakiderm (Demo)
13. Afterthought (Demo)
14. Bazouki Song (Demo) (Monty Got A Raw Deal)
15. Photograph (Demo)
16. Michael's Organ (Demo) (Everybody Hurts)
17. Pete's Acoustic Idea (Demo)
18. 6-8 Passion & Voc (Demo) (Try Not To Breathe)
19 . Hey Love (Mike Voc / Demo) (Star Me Kitten)
20. Devil Rides Backwards (Demo) (Big Talk)
[Blu-ray]
1. Drive (Dolby Atmos Mix)
2. Try Not To Breathe (Dolby Atmos Mix)
3. The Sidewinder Sleeps Tonite (Dolby Atmos Mix)
4. Everybody Hurts (Dolby Atmos Mix)
5. New Orleans Instrumental No. 1 (Dolby Atmos Mix)
6. Sweetness Follows (Dolby Atmos Mix)
7. Monty Got A Raw Deal (Dolby Atmos Mix)
8. Ignoreland (Dolby Atmos Mix)
9. Star Me Kitten (Dolby Atmos Mix)
10. Man On The Moon (Dolby Atmos Mix)
11. Nightswimming (Dolby Atmos Mix)
12. Find The River (Dolby Atmos Mix)
13. Photograph (Dolby Atmos Mix)
14. Drive (hi-res stereo)
15. Try Not To Breathe (hi-res stereo)
16. The Sidewinder Sleeps Tonite (hi-res stereo)
17. Everybody Hurts (hi-res stereo)
18. New Orleans Instrumental No. 1 (hi-res stereo)
19. Sweetness Follows (hi-res stereo)
20. Monty Got A Raw Deal (hi-res stereo)
21. Ignoreland (hi-res stereo)
22. Star Me Kitten (hi-res stereo)
23. Man On The Moon (hi-res stereo)
24. Nightswimming (hi-res stereo)
25. Find The River (hi-res stereo)
26. Photograph (hi-res stereo)
Videos
27. Drive
28. The Sidewinder Sleeps Tonite
29. Everybody Hurts
30. Man On The Moon
31. Nightswimming (British Version)
32. Find The River
33. Nightswimming (R Version)
34. Automatic For The People Press Kit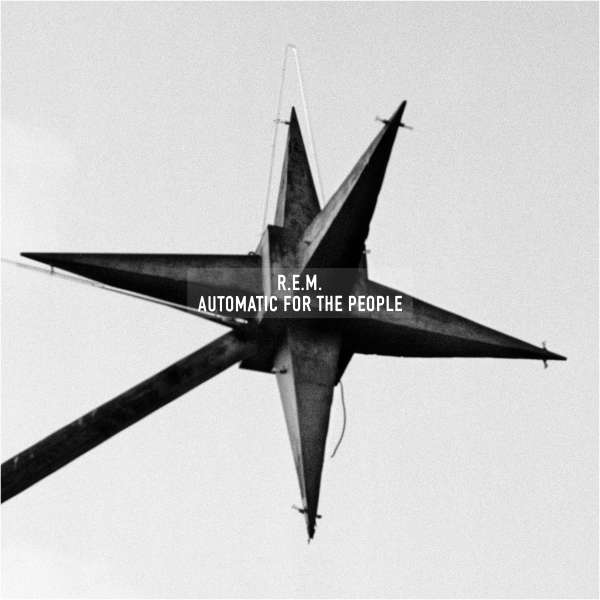 Automatic For The People / 2CD deluxe edition
CD1 – Automatic For The People (2017 remaster)
1. Drive
2. Try Not To Breathe
3. The Sidewinder Sleeps Tonite
4. Everybody Hurts
5. New Orleans Instrumental No. 1
6. Sweetness Follows
7. Monty Got A Raw Deal
8. Ignoreland
9. Star Me Kitten
10. Man On The Moon
11. Nightswimming
12. Find The River
CD2
1. Drive (Live At The 40 Watt Club / 11/19/92)
2. Monty Got A Raw Deal (Live At The 40 Watt Club / 11/19/92)
3. Everybody Hurts (Live At The 40 Watt Club / 11/19/92)
4. Man On The Moon (Live At The 40 Watt Club / 11/19/92)
5. Losing My Religion (Live At The 40 Watt Club / 11/19/92)
6. Country Feedback (Live At The 40 Watt Club / 11/19/92)
7. Begin The Begin (Live At The 40 Watt Club / 11/19/92)
8. Fall On Me (Live At The 40 Watt Club / 11/19/92)
9. Me In Honey (Live At The 40 Watt Club / 11/19/92)
10. Finest Worksong (Live At The 40 Watt Club / 11/19/92)
11. Love Is All Around (Live At The 40 Watt Club / 11/19/92)
12. Funtime (Live At The 40 Watt Club / 11/19/92)
13. Radio Free Europe (Live At The 40 Watt Club / 11/19/92)
Automatic For The People / 2017 remaster
1. Drive
2. Try Not To Breathe
3. The Sidewinder Sleeps Tonite
4. Everybody Hurts
5. New Orleans Instrumental No. 1
6. Sweetness Follows
7. Monty Got A Raw Deal
8. Ignoreland
9. Star Me Kitten
10. Man On The Moon
11. Nightswimming
12. Find The River