 News
Radiohead / KID A MNESIA reissue
3CD or 3LP vinyl editions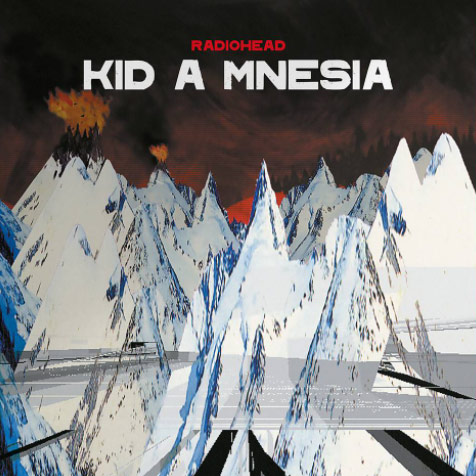 This November, Radiohead will reissue their studio albums Kid A (2000) and Amnesiac (2001) together as one package called KID A MNESIA
The reissue will be available as a 3LP vinyl set or a triple-CD package, both of which offer a third disc dubbed 'KID AMNESIAE'. This is comprised of unearthed material culled from the Kid A / Amnesiac sessions along with alternate versions and elements of album tracks and B-sides. This bonus disc features the never-before-heard 'If You Say The Word' and a previously unreleased studio recording of 'Follow Me Around'.
The three-CD set comes in a three-pocket gatefold package while the 3LP vinyl features two half-speed cut pressings of the albums and a 12-inch of the bonus disc. The indie-exclusive 3LP red vinyl edition is available at Rough Trade in the UK.
The band's official store are offering a double-cassette version (!), a 3LP cream vinyl edition and an art book (on top of the standard editions).
KID A MNESIA will be released on 5 November 2021.
Compare prices and pre-order
Radiohead
Kid a mnesia - 3LP black vinyl
Compare prices and pre-order
Radiohead
kid a mnesia - 3CD set
Tracklisting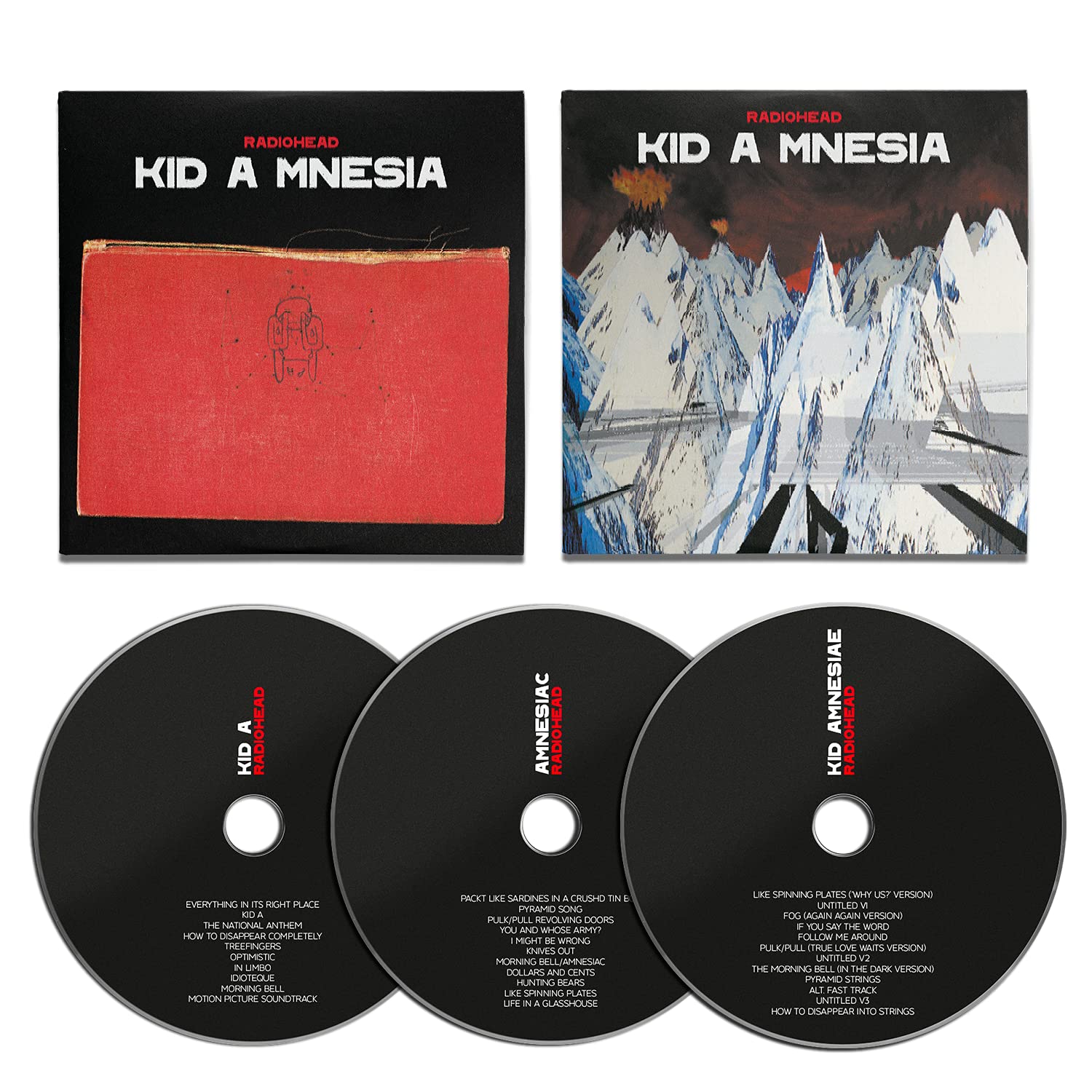 KID A MNESIA Radiohead
/
3CD or 3LP
CD 1

Everything In Its Right Place
Kid A
The National Anthem
How To Disappear Completely
Treefingers
Optimistic
In Limbo
Idioteque
Morning Bell
Motion Picture Soundtrack

CD 2

Packt Like Sardines in a Crushd Tin Box
Pyramid Song
Pulk/Pull Revolving Doors
You And Whose Army?
I Might Be Wrong
Knives Out
Morning Bell/Amnesiac
Dollars and Cents
Hunting Bears
Like Spinning Plates
Life In A Glasshouse

CD 3

Like Spinning Plates ('Why Us?' Version)
Untitled V1
Fog (Again Again Version)
If You Say The Word
Follow Me Around
Pulk/Pull (True Love Waits Version)
Untitled V2
The Morning Bell (In the Dark Version)
Pyramid Strings
Alt. Fast Track
Untitled V3
How to Disappear into Strings