 News
Rod Stewart 1975-1978
5LP vinyl box includes album of rarities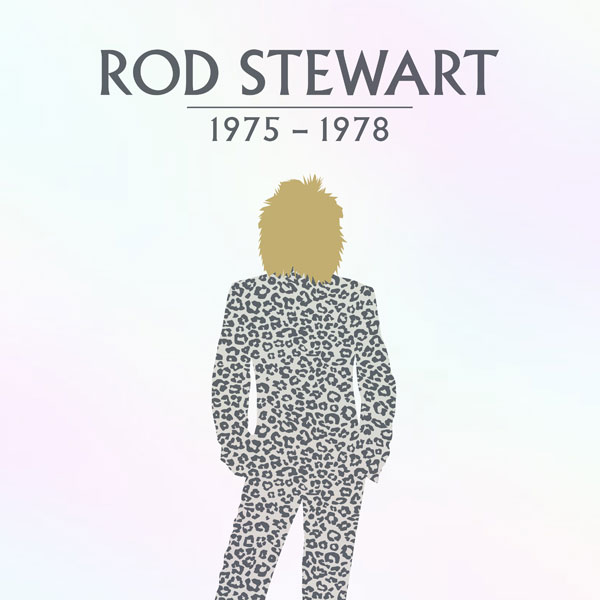 The commercial peak of Rod Stewart is collected in a new five-LP vinyl box set called simply Rod Stewart 1975-1978. The set features Stewart's first four Warner albums on vinyl and a bonus record of rarities.
All the albums in question – Atlantic Crossing (1975), A Night on the Town (1976), Footloose & Fancy Free (1977), and Blondes Have More Fun (1978) have been remastered and are back in print for the first time in quite a while.
This era features many of the singer's best-known tracks, including 'Sailing', 'I Don't Want to Talk About It', 'I Was Only Joking', 'The First Cut Is the Deepest', 'You're in My Heart', 'Da Ya Think I'm Sexy?' and 'Hot Legs'.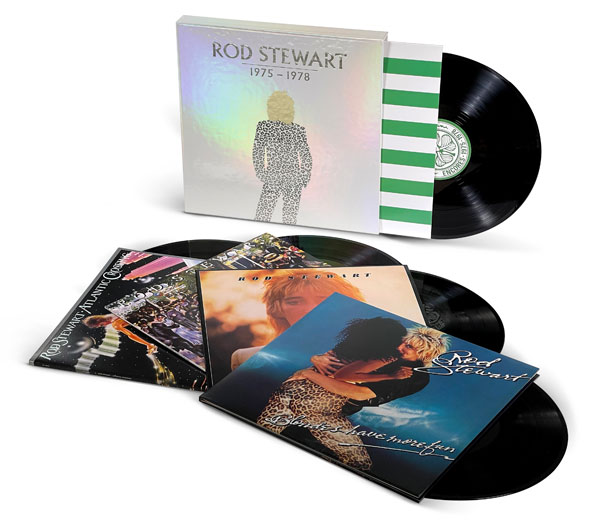 The bonus LP is called Encores 1975-1978, is a collection of 10 outtakes selected from the recording sessions for all four albums. The first side features outtakes that were issued on the 2009 deluxe 2CD reissues of Atlantic Crossing and A Night On The Town (sadly that reissue campaign came to a prompt halt) while the second side offers five previously unreleased session outtakes from Foot Loose & Fancy Free and Blondes Have More Fun including a cover of 'You Really Got A Hold On Me' and the unreleased tracks 'Silver Tongue' and 'Don't Hang Up'.
The vinyl records come packaged in an iridescent box with Rod Stewart foil-stamped on the cover, his blonde shaggy haircut in gold and his leopard-print suit shimmering in silver!

Rod Stewart 1975-1978 will be released on 4 June 2021.
Compare prices and pre-order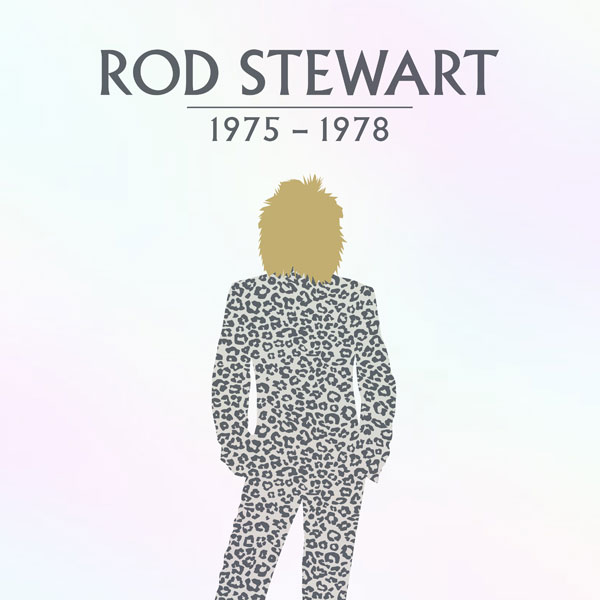 Rod Stewart
Rod Stewart 1975-1978 - 5LP vinyl box
Tracklisting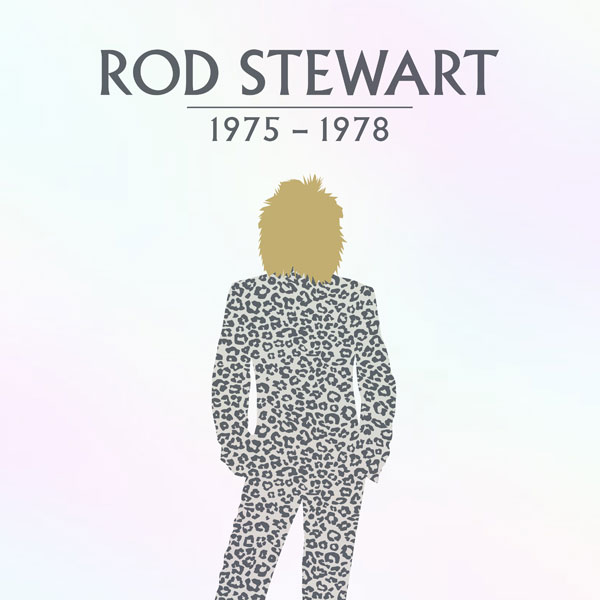 1975-1978 Rod Stewart
/
5LP vinyl box set
Fast Side

"Three Time Loser"
"Alright For An Hour"
"All In The Name Of Rock' N' Roll"
"Drift Away"
"Stone Cold Sober"

Slow Side

"I Don't Want To Talk About It"
"It's Not The Spotlight"
"This Old Heart Of Mine"
"Still Love You"
"Sailing"

Slow Side

"Tonight's The Night (Gonna Be Alright)"
"The First Cut Is The Deepest"
"Fool For You"
"The Killing Of Georgie (Part I And II)"

Fast Side

"The Balltrap"
"Pretty Flamingo"
"Big Bayou"
"The Wild Side Of Life"
"Trade Winds"

Side 1

"Hot Legs"
"You're Insane"
"You're In My Heart (The Final Acclaim)"
"Born Loose"

Side 2

"You Keep Me Hangin' On"
"(If Loving You Is Wrong) I Don't Want To Be Right"
"You Got A Nerve"
"I Was Only Joking"

Side 1

"Da Ya Think I'm Sexy?"
"Dirty Weekend"
"Ain't Love A Bitch"
"The Best Days Of My Life"
"Is That The Thanks I Get?"

Side 2

"Attractive Female Wanted"
"Blondes (Have More Fun)"
"Last Summer"
"Standin' In The Shadows Of Love"
"Scarred and Scared"

Side 1

"Holy Cow" – with Booker T. & The MG's
"To Love Somebody" – with Booker T. & The MG's
"Return To Sender" – with Booker T. & The MG's
"Rosie" – Early Version
"Get Back" – Alternate Version

Side 2

"You Really Got A Hold On Me" *
"Honey, Let Me Be Your Man" *
"Lost Love" *
"Silver Tongue" *
"Don't Hang Up" *

*Previously unreleased