 News
Rush / Permanent Waves anniversary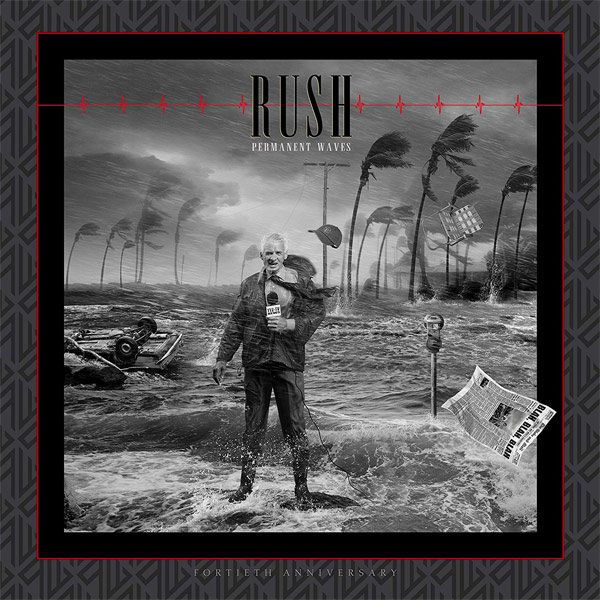 Rush's 1980 album Permanent Waves will be reissued for its 40th anniversary across three physical editions, including a five-disc super deluxe edition.

All feature new 'reimagined' artwork by original designer Hugh Syme and the two-CD deluxe edition sees the 2015 remaster on CD for the first time. The bonus disc features unreleased live tracks from various stops on the Permanent Waves 1980 world tour. These live tracks are newly mixed by the band's longtime producer Terry Brown.
The content on the two-CD set is also released as a 3LP vinyl package with a bonus live track A Passage To Bangkok (Live in Manchester).
However, you can buy a Permanent Waves super deluxe edition box set which features the two CDs, the three vinyl records and comes with other 'stuff' too, such as a 40-page hardcover book with more reimagined artwork from Hugh Syme, unreleased photos from the band's archive and an 12,000 words of exclusive sleeve notes.
There are other 'collectibles' in the box set. The album was recorded at 'Le Studio' in Quebec, Canada (where Bowie recorded Tonight), so one of the items is a 20-page 'Le Studio' notepad (with their letterhead design) along with two replica tour programmes, three band member replica backstage laminates, a 24"x36" double-sided poster showcasing the original album cover, photos of each band member and three Neil Peart handwritten lyric sheets for 'The Spirit Of Radio,' 'Entre Nous' and 'Natural Science.'
Permanent Waves will be reissued for its 40th anniversary on 29 May 2020, via Universal Music/Mercury Records.
Compare prices and pre-order
Rush
Permanent Waves - super deluxe edition
Compare prices and pre-order
Rush
Permanent Waves - 3LP vinyl
Compare prices and pre-order
Rush
Permanent Waves - 2CD edition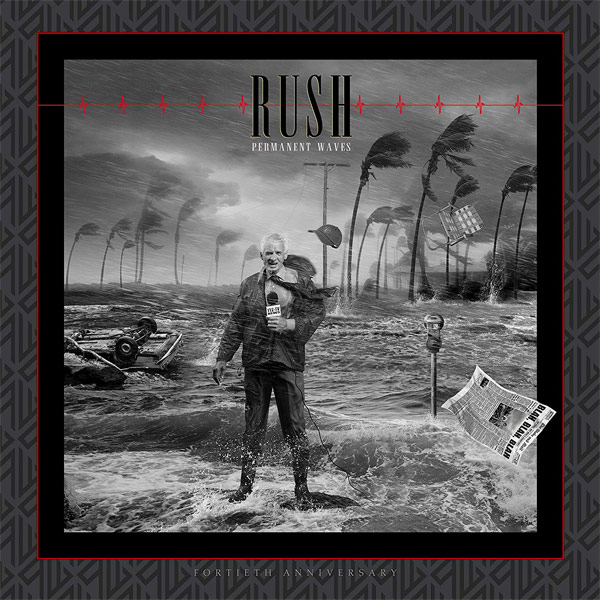 LP 1
Side 1
1. The Spirit Of Radio
2. Freewill
3. Jacob's Ladder
Side 2
1. Entre Nous
2. Different Strings
3. Natural Science
LP 2
Side 3
1. Beneath, Between & Behind (Live in Manchester)
2. By-Tor & The Snow Dog (Live in London)
3. Xanadu (Live in London)
4. The Spirit Of Radio (Live in Manchester)
Side 4
1. Natural Science (Live in Manchester)
2. A Passage To Bangkok (Live in Manchester)*
3. The Trees (Live in Manchester)
LP 3
Side 5
1. Cygnus X-1 (Live in London)
2. Cygnus X-1 Book II (Live in London)
Side 6
3. Closer To The Heart (Live in Manchester)
4. Jacob's Ladder (Live in Missouri)
5. Freewill (Live in London)
*Bonus track not in CD set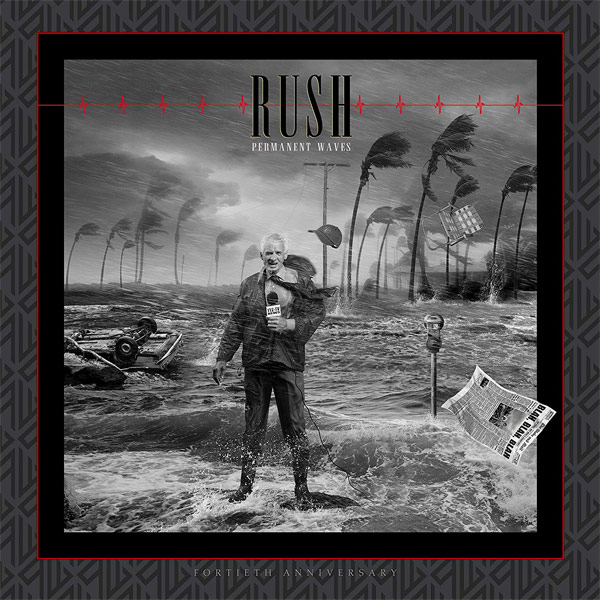 CD 1
01. The Spirit of Radio
02. Freewill
03. Jacob's Ladder
04. Entre Nous
05. Different Strings
06. Natural Science
CD 2
01. Beneath, Between & Behind (Live in Manchester)
02. By-Tor & The Snow Dog (Live in London)
03. Xanadu (Live in London)
04. The Spirit Of Radio (Live in Manchester)
05. Natural Science (Live in Manchester)
06. The Trees (Live in Manchester)
07. Cygnus X-1 (Live in London)
08. Cygnus X-1 Book II (Live in London)
09. Closer to the Heart (Live in Manchester)
10. Jacob's Ladder (Live in Missouri)
11. Freewill (Live in London)